A Facebook user, Aidil Iskandar, recently shared a chat history with a father willing to sell his laptop for RM300 to save for his child's college fees in a post.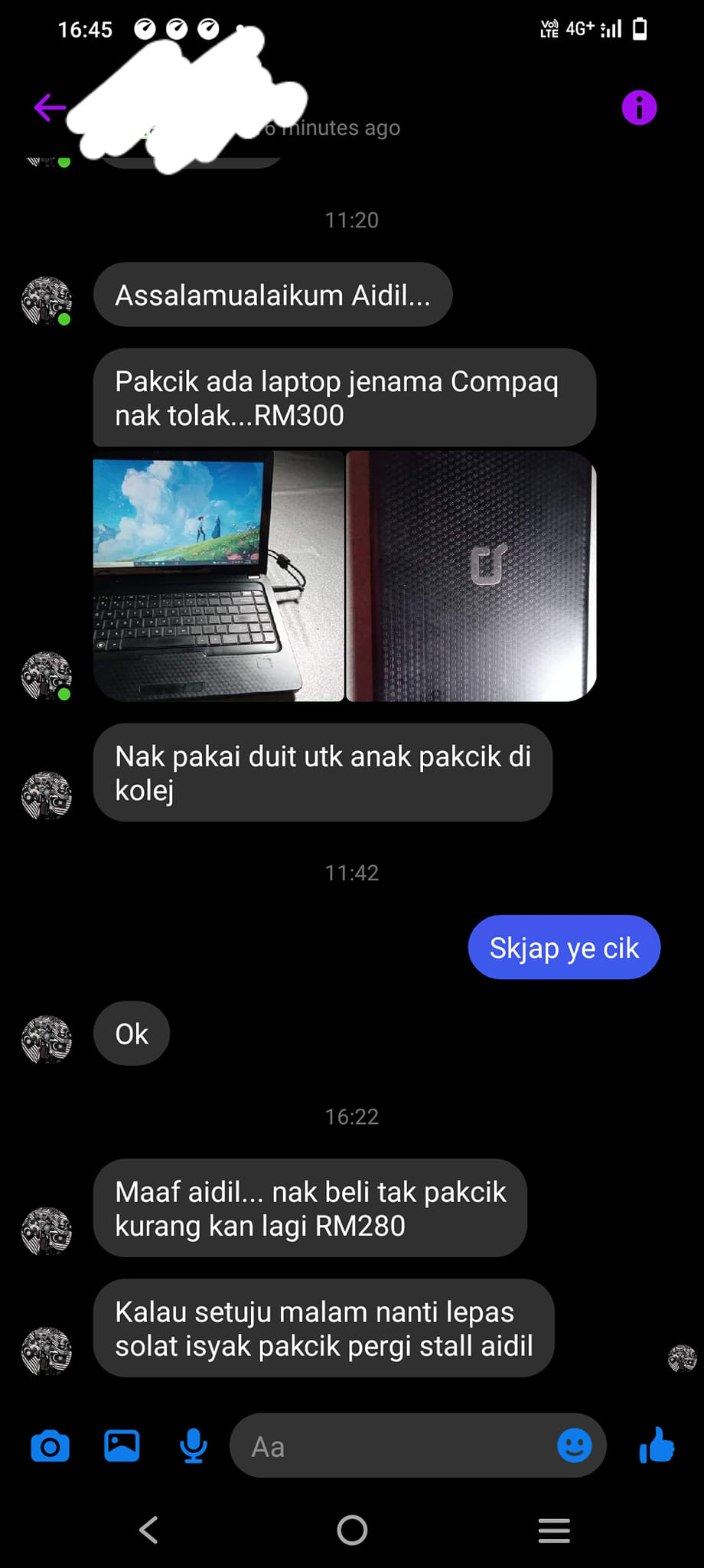 In the screenshot, he even self-willingly lowered the selling price to RM280 in order to get the deal closed, to which the OP wrote: "Selflessness of a father till in heaven".
Devoting father
Aidil also elaborated in his caption: "When I get texts like this, I don't know what to say… I worried if their fathers sacrifice all of their personal belongings but their children aren't hardworking."
"Maybe we didn't experience this kind of hardship.. but others might be in this situation frequently… May Allah bless us."
Netizens sympathised with the devoted father and requested the details to assist him.
"Can I know the details of the uncle.. I want to donate some funds to him."

"Parents' sacrifice is willing to loss everything for their children to further their studies."

Chastised by netizens
However, some of the netizens chastised the OP for neglecting and not replying the chat swiftly.
"If possible, don't let others to wait for you to reply when chatting."

In response, Aidil pointed out that he had started to assist the uncle earlier during the pandemic.
He also stressed that, the main reason of posting is to share this incident to broaden the horizon of children.
Furthermore, he shared he decided not to publicise his details but will respond to those who requested via private message in order to protect the privacy of the father.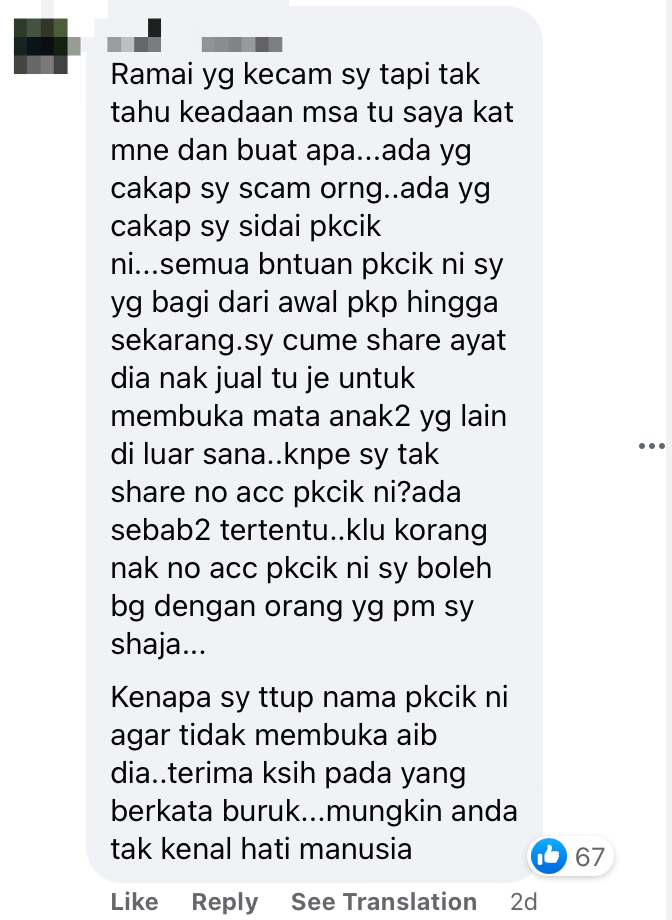 Other than that, he also replied to a comment asking whether he bought the laptop: "I didn't buy.. I let my friend bought the laptop."

Read also:
---
It's unrelated to the article but here's our brand-new podcast – Talk Je Lah!
---
Editor: Sarah Yeoh