Parents are probably the only people in the world who would do anything for their children, including driving miles to catch an intercity bus. This was exactly what a father did after his daughter accidentally missed her ride, when she was supposed to take the bus to the International Islamic University Malaysia (UIAM) in Gambang, Pahang.
Missed her ride due to parents' work delay
In a TikTok video posted by @kaktaty, it showed the father following the bus close behind, hoping that his daughter wouldn't miss out on her UIAM enrollment.
In fact, he drove all the way from Terminal Bersepadu Selatan (TBS) in Cheras to the Karak Highway.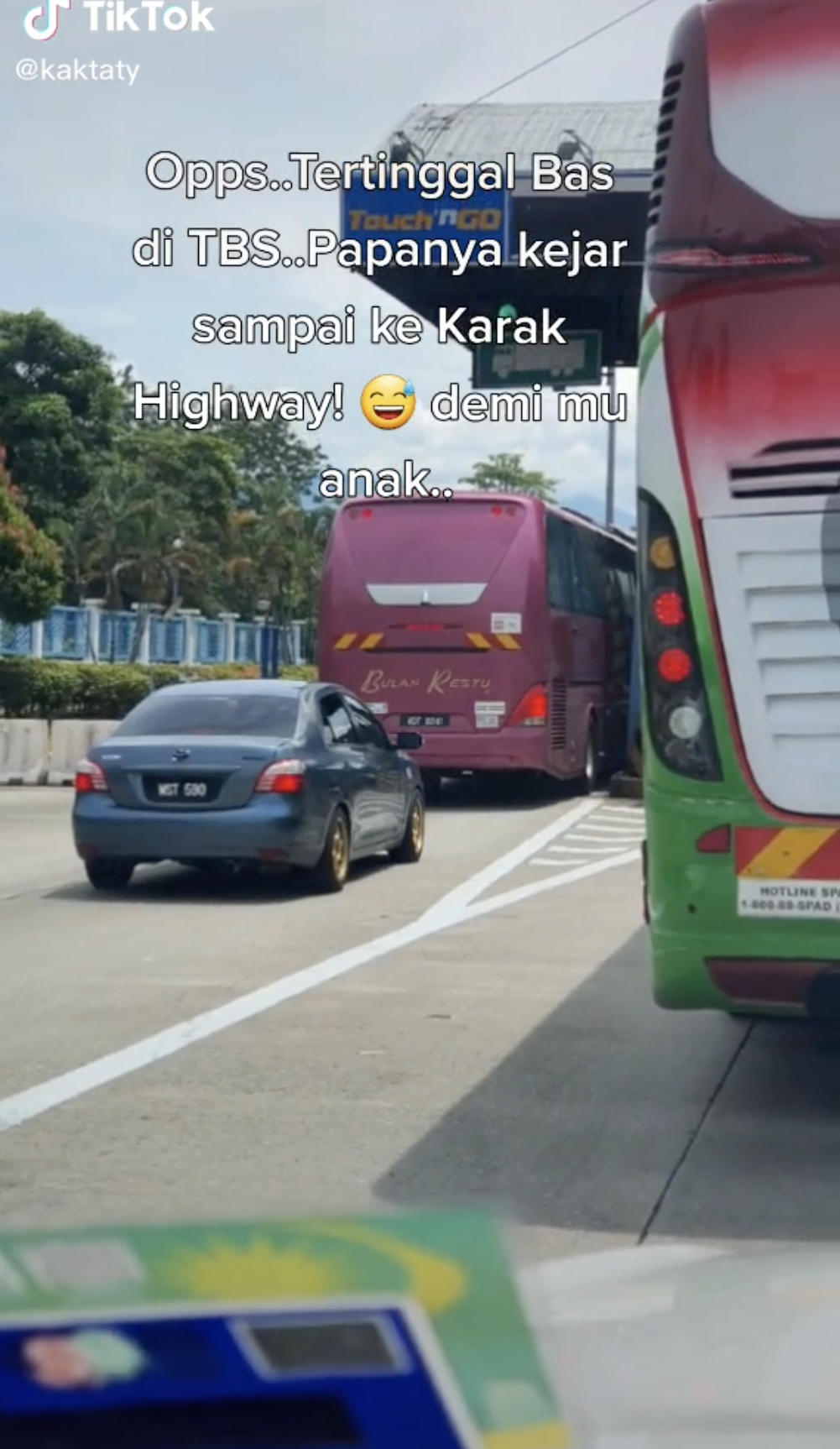 According to @kaktaty, her daughter was supposed to be on the bus with her friends but missed it due to her and her husband's work schedules.
"Even though we brought our daughter and everything she needed to work early in the morning, we still couldn't manage to be on time because of work delay," she wrote.
Fortunately, her daughter managed to catch the bus in the end.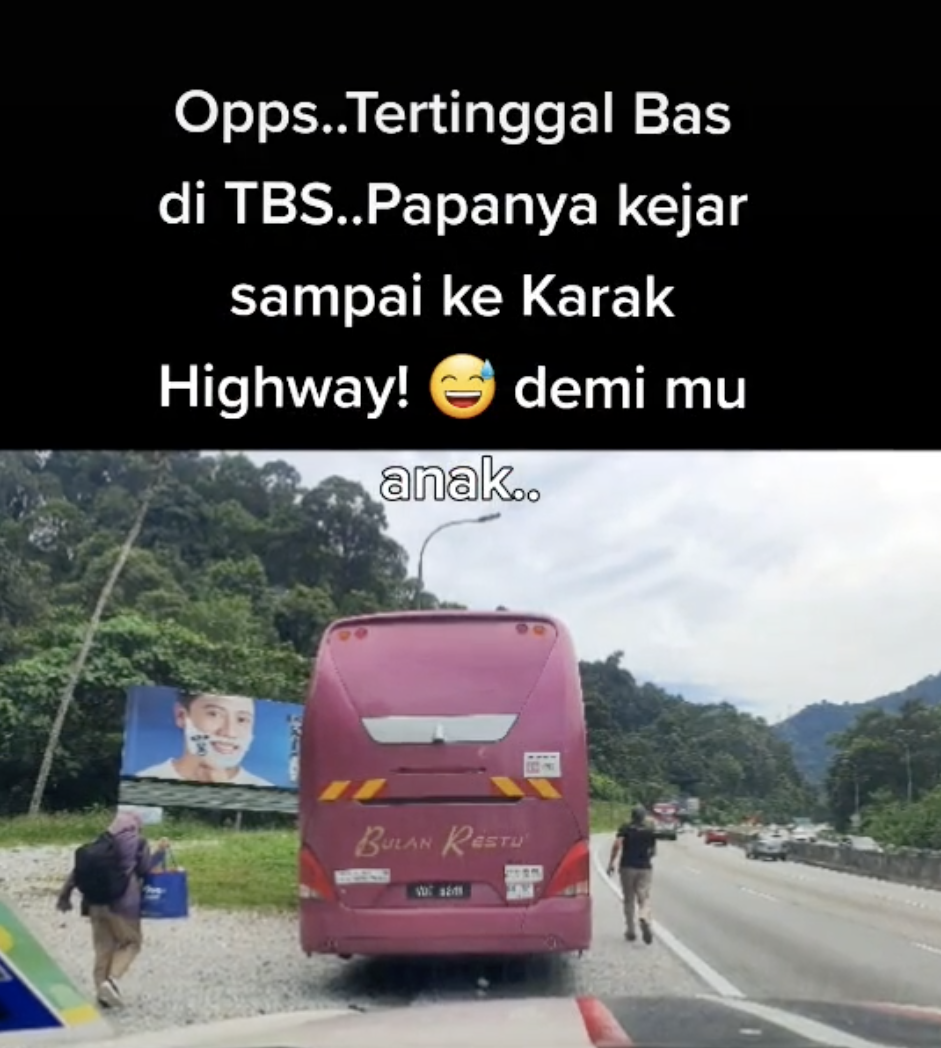 When asked by netizens how she managed to track down the bus, @kaktaty said she searched for the telephone number of Bulan Restu's bus headquarters on Google, where she eventually got hold of the bus's plate number as well as the driver's phone number.
She added that she and her husband would have to send their daughter to Kuantan had she not managed to catch the bus.
Watch the video here:
Father's heroics praised
The post has since garnered 1.2 million views and more than 80k likes at the time of writing.
Many netizens were touched by the father's love for his daughter and praised him for going the extra mile for her.
"The love of a father is the best!"

"Proof that a father is the best man in a daughter's life."

One wrote that it reminded her of her own father who passed away at the end of last year.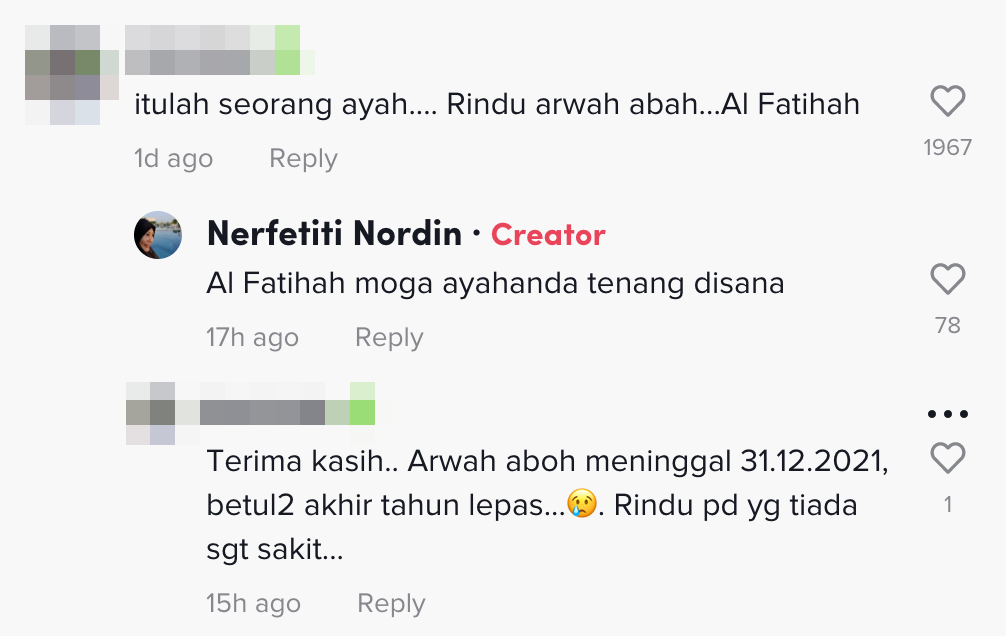 Another joked that the girl was fortunate not to have missed a flight as it would be hard to chase after the aeroplane.
"Thank goodness it was a bus. If it was a flight, how to chase after it?"

Have you missed any such rides before? Share your story with us in the comments!
Read also:
---

---
Cover image via Sin Chew Daily & TikTok/ @kaktaty