Local fans have called upon Japanese badminton player Kento Momota to keep a distance from Lekgor, who's the admin of the hugely popular Facebook page 叻哥频道 Channel 666.
This comes after Lekgor posted a photo of him posing for a selfie with Momota at a pub.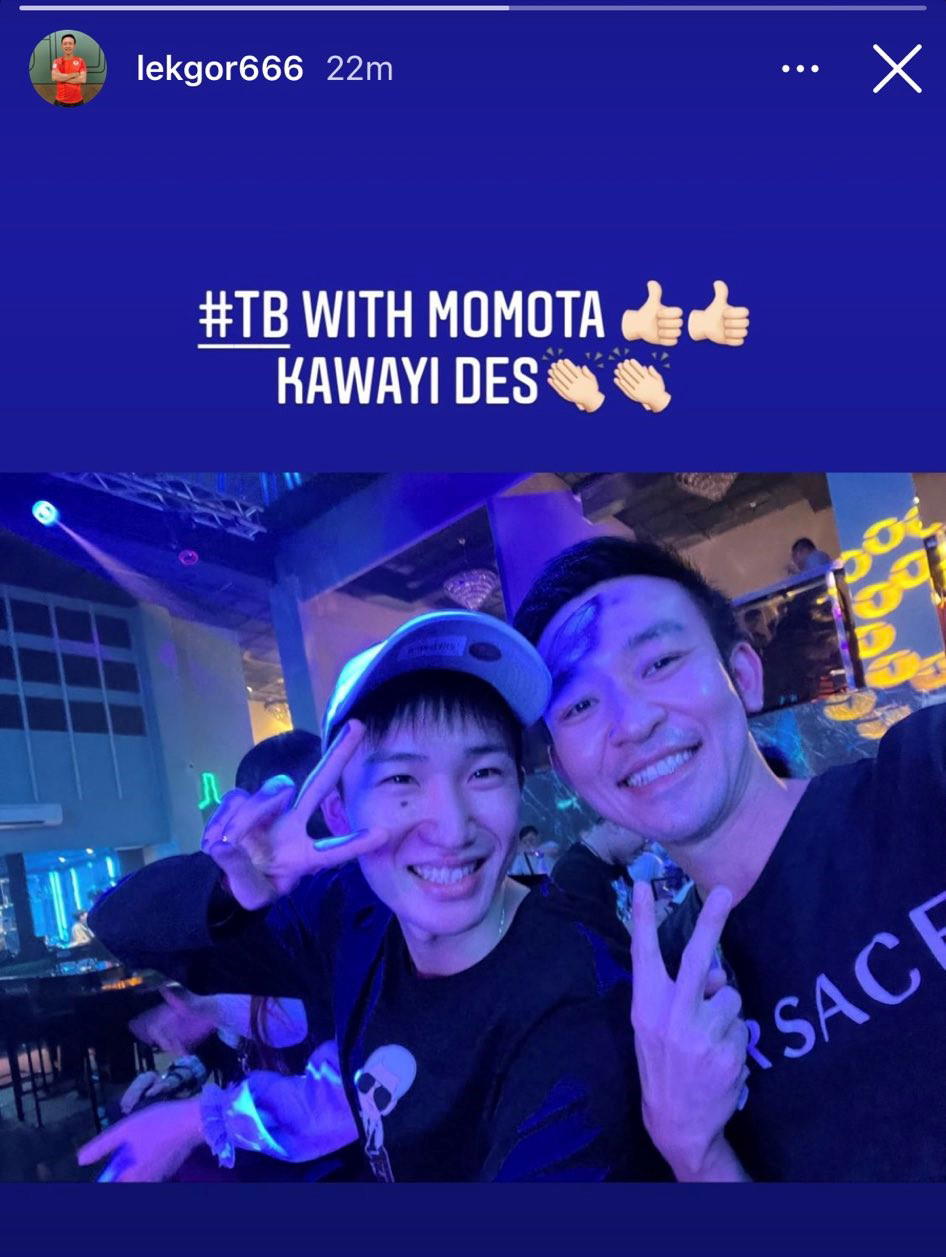 Lekgor previously stirred controversy among badminton fans after it was alleged that his fans had reserved the free seats at the front row during the Malaysia Open 2022, much to the unhappiness of those who had waited since 8am to get those seats.
'They do not love the sport'
Not long after, an Instagram user named @zongyenyen who is the social media producer for the Badminton World Federation's (BWF) official account, posted a monochrome photo of Momota along with a caption that seemed to refer to his selfie with Lekgor.

"The athletes, the officials and the fans love the sport and bring life to the sport.
I know a few fan pages and their admins personally. Their heart and intention is purely for the love of sport.
Yet, there are people with bad intentions and negative influence. They do not love the sport because what they do, they do it for themselves.
He also wrote that he will absolutely not let the issue slide so easily as long as he's involved with the badminton world.
The post, which has since gained more than 8,000 likes at the time of writing, saw many netizens agreeing full heartedly with @zongyenyen and commented with the hashtag #savemomotafromkeropolekor.

Some eagled-eye netizens even noticed that Momota had previously followed Lekgor on Instagram before backtracking on it, much to their delight.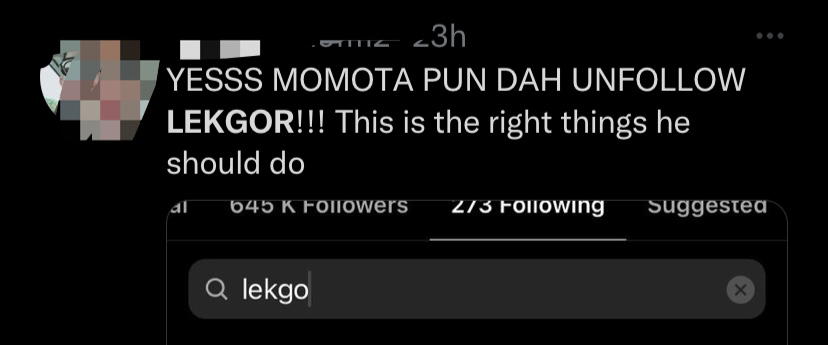 Cover images via Twitter and Instagram/lekgor666