Whenever we go shopping, there may be items that require the cashier to give 5 cents in change. However, some may choose to round up the amount as doing so is rather cumbersome.
A netizen who recently patronised a Zus Coffee outlet took to Facebook to share his experience of how a cashier charged him an extra RM0.05 while placing his order.
'Why the extra RM0.05?'
In the post dated Sept 28, Fdaus Ahmad wrote that he ordered a drink at Zus Coffee which was priced at RM11.75.
After giving the cashier RM12, he expected to receive a change of RM0.25 but was given RM0.20 instead.
When he asked the cashier about the amount, the latter told him that he didn't have enough 5 cents.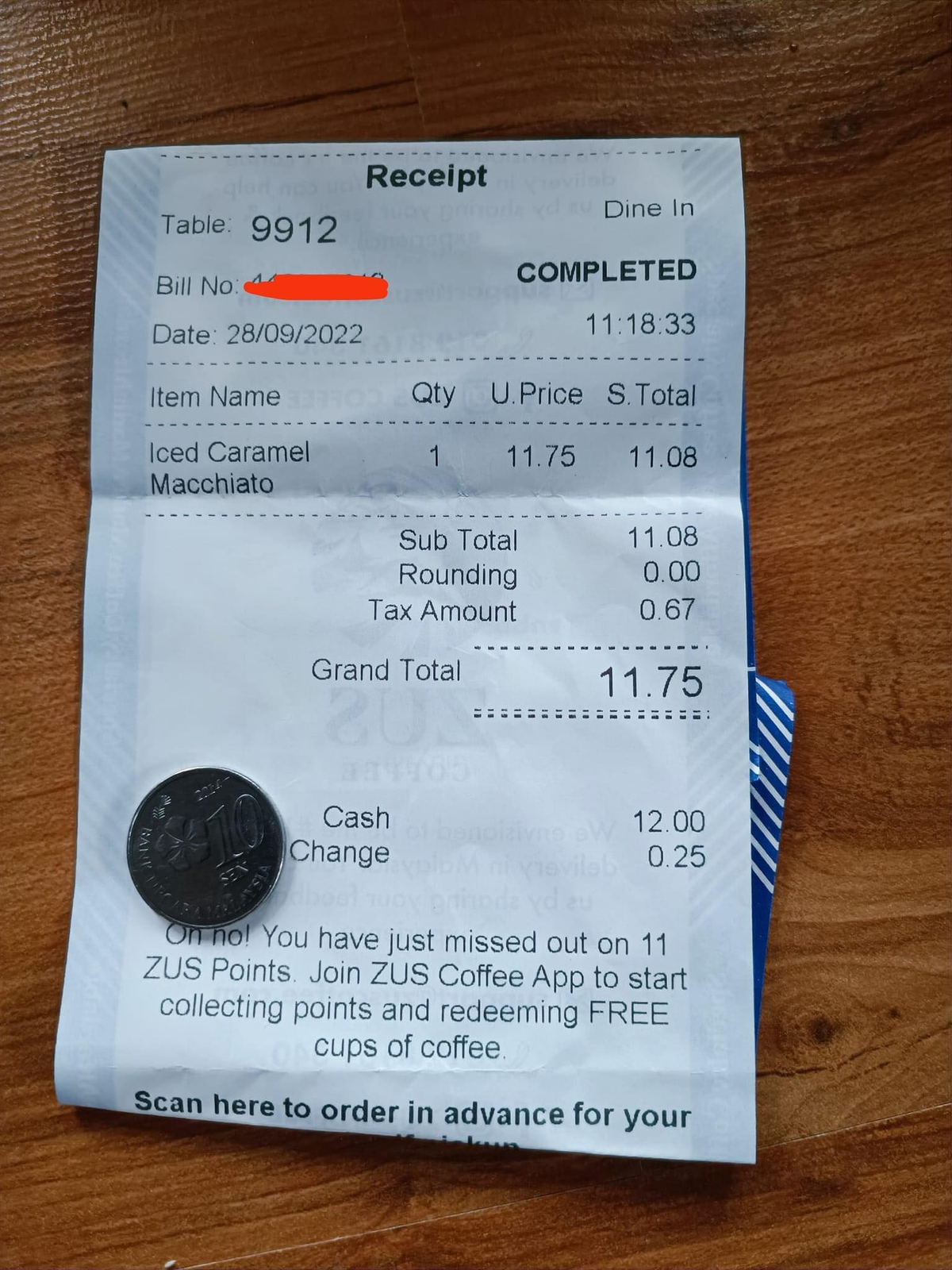 "I then told him that if he didn't have enough 5 cents, he should return me 30 cents, not 20 cents. Why should I absorb the extra amount if he doesn't have enough change?
"Maybe he was used to doing this but he did it on the wrong person today," he wrote.
At the end, the cashier relented and gave Fdaus another 10 cents, to which he happily accepted with a "thank you".
Read the post here:
'It's a matter of principles'
Fdaus then went on to explain that the key takeaway of his story wasn't the issue of being stingy or calculative, but rather one of principles between consumers and sellers.
Imagine if the price was RM11.75 but I paid RM11.70 and claim that I don't have 5 cents with me. How would you feel?
The post has since amassed 17k likes and 6.8k shares at the time of writing, with netizens sharing their thoughts on the matter.
Some agreed with Fdaus and said that he did the right thing in insisting not to be charged an extra RM0.05.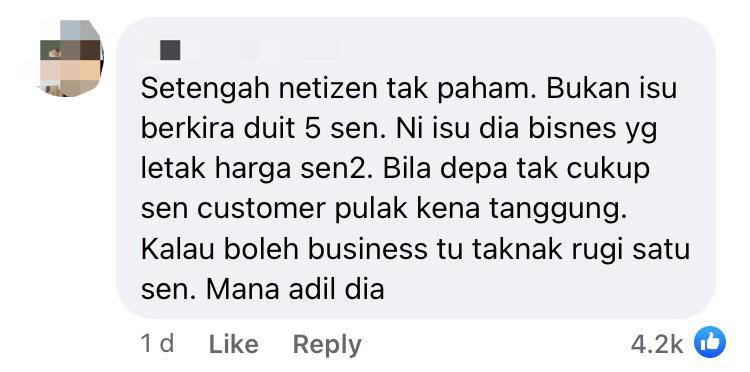 Others however, felt that the situation could have been avoided had Fdaus used an e-wallet to make the payment as the cashier would have to pay the difference out from his own pocket.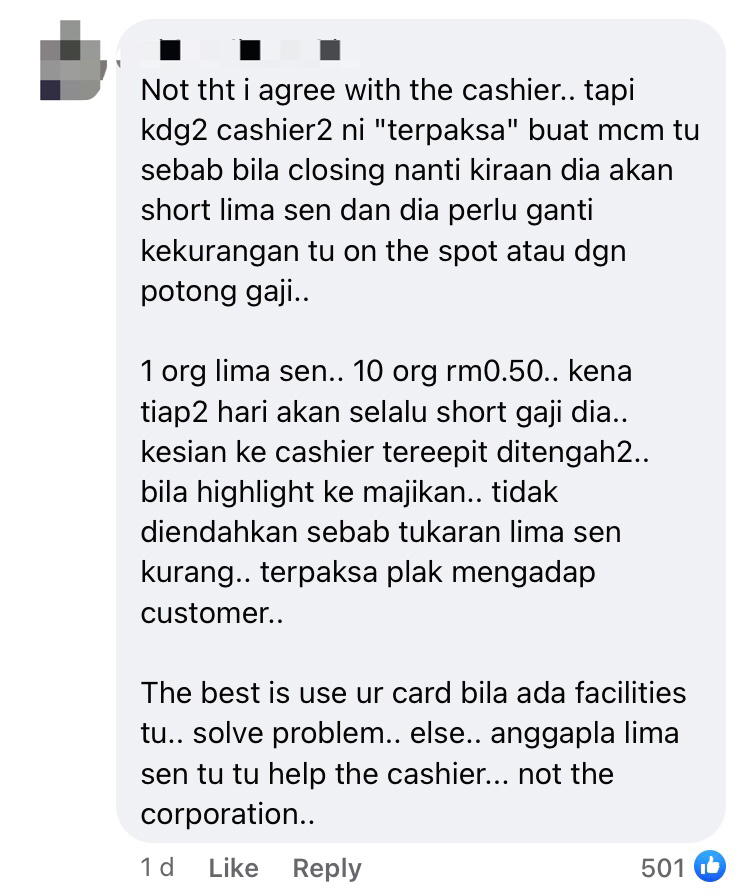 What do you think about this? Let us know in the comments below!
READ ALSO:
---
It's unrelated to the article but here's our brand-new podcast – Talk Je Lah!
---
---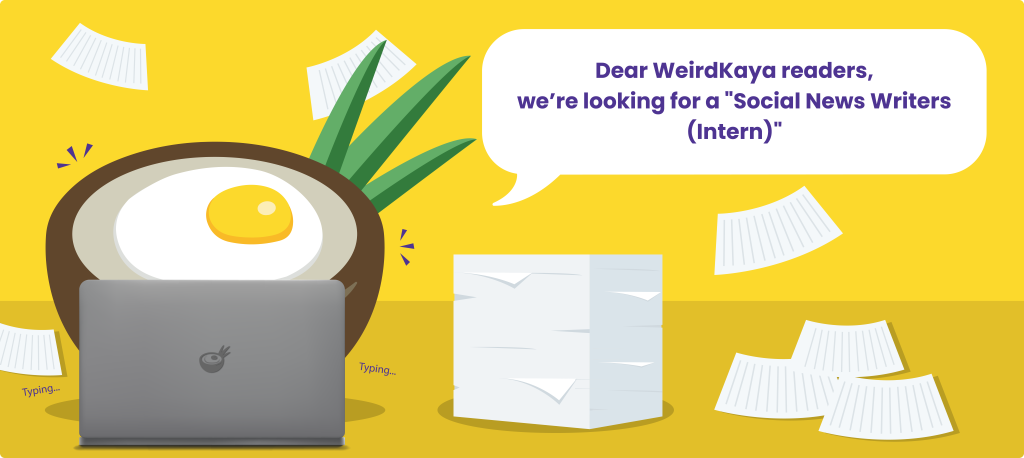 ---