A Twitter user claiming to be a regular customer of Zus Coffee has angrily lambasted the local coffee chain for failing to uphold high standards of food safety.
In the thread, the customer wrote that she was enjoying a slice of Soya Cincau cream cake when she noticed that it tasted sour.
To her disgust, she realised that there were traces of mould in the cake itself, which could have caused her to suffer from food poisoning.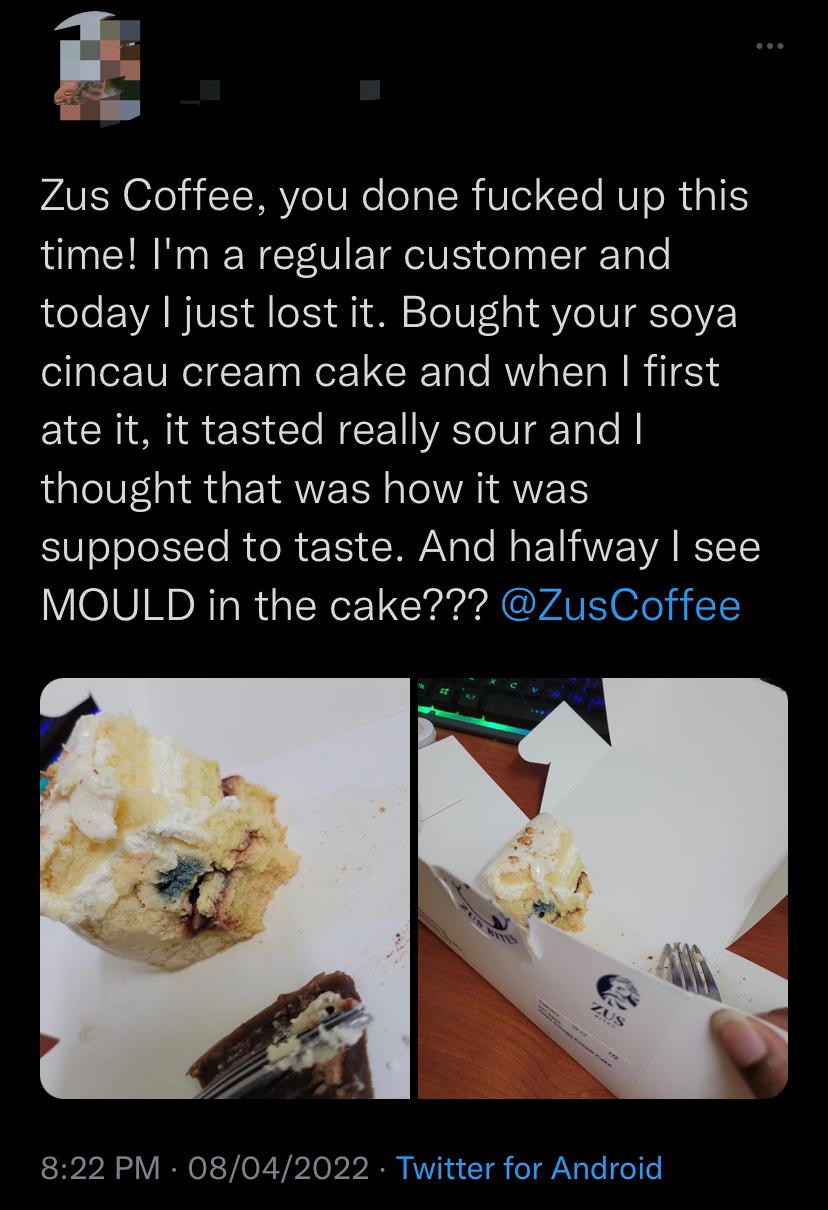 I'm not one to simply complain but THIS is so unacceptable. Freaking fungus in your cake! Do you not do frequent quality checking??? I ate half of the cake until I realized it was mouldy! I'm so so upset @ZusCoffee.
She also wrote that her body would not be able to handle an episode of food poisoning as she had just recovered from Covid-19 and is currently taking medications for Crohn's disease.
Not-so-satisfactory compensation
After the original Tweet went viral, the customer posted an update saying that Zus Coffee offered her a free drink as a form of compensation after contacting them via WhatsApp.
However, she felt that the company was simply trying to sweep the issue under the rug without causing too much of a hoo-ha.
I have no intention to attempt to bring down any company but this is definitely where I draw the line. I hope Zus Coffee will take everyone's complaint seriously.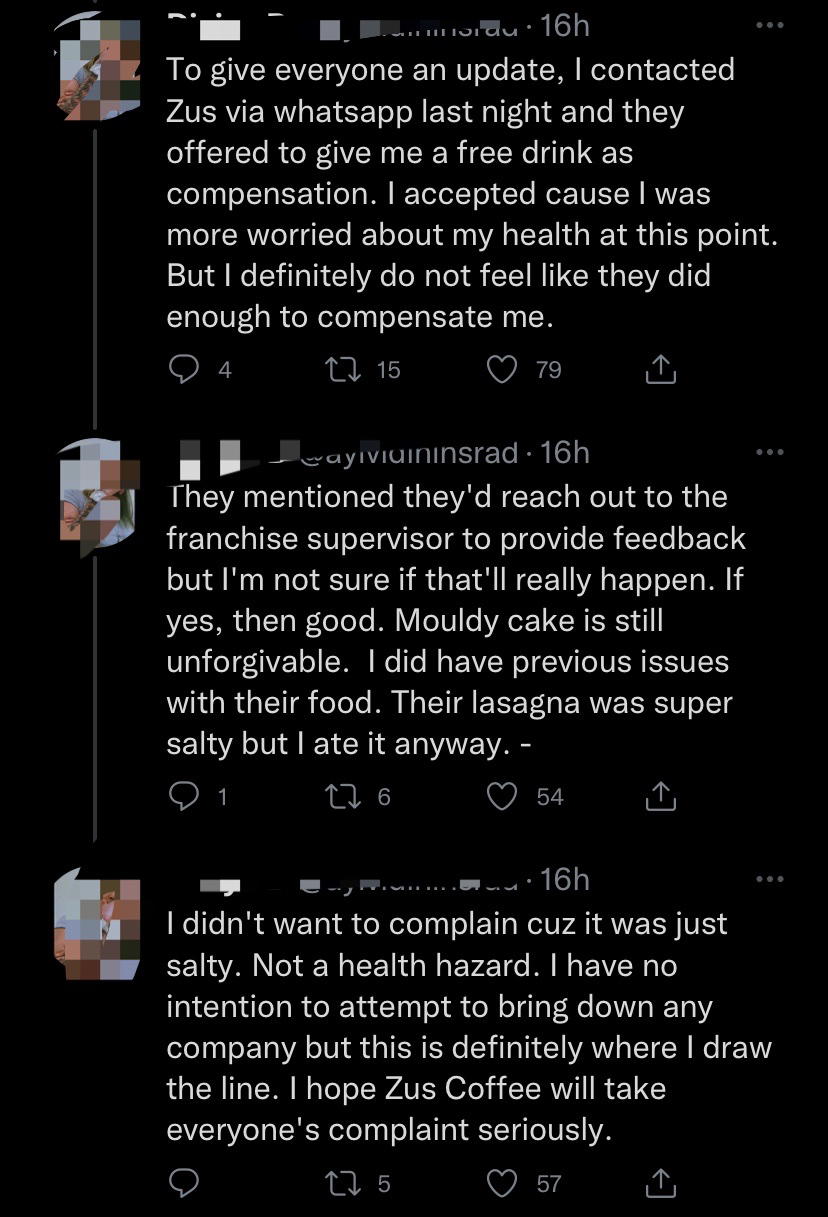 Not long after, Zus Coffee posted a comment under the thread and said that it will do better next time.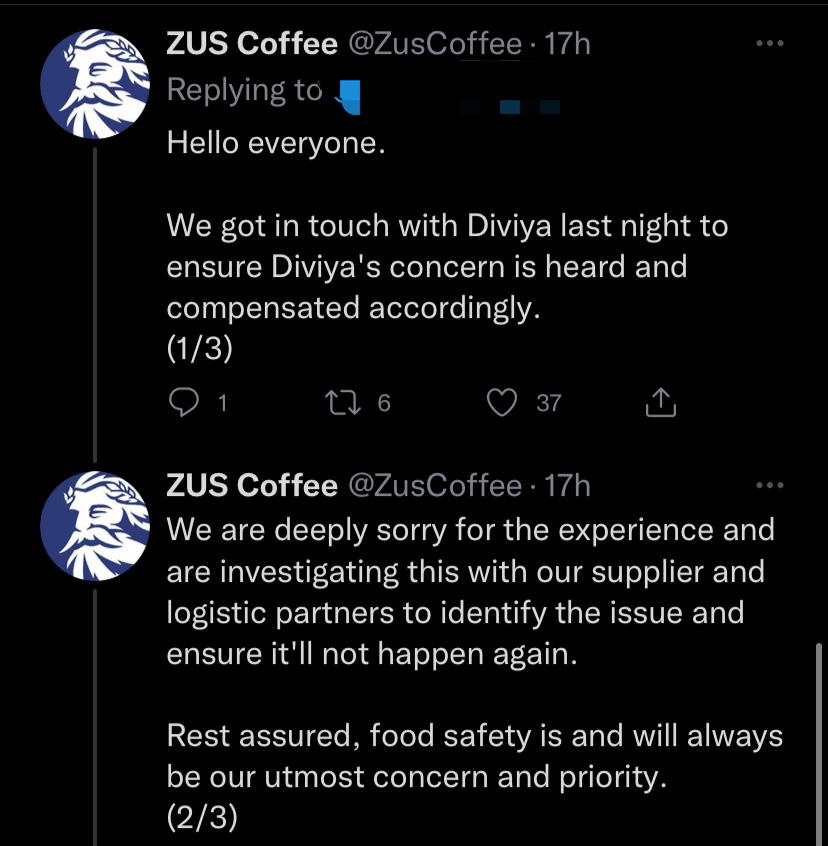 Let's hope Zus Coffee will learn from this incident and not endanger the health of its customers!