At some point in your working life, you would've applied for a medical certificate (MC) whenever you felt unwell in order to let your body rest and recuperate. However, would you be able to not a single MC if you had the chance?
A former TNB employee in Penang is probably the only person who can revel in this achievement after he was given a certificate for not taking one MC throughout his 34 years of service.
100% attendance record
In an interview with Kosmo!, Kamaldin Mohd. Abdullah, 71, said he's never taken the opportunity to call in sick throughout his 34 years with TNB.
"From fixing roads to handling bills to becoming a van driver, I've never taken an MC ever since I started working for TNB when I was 22 years old.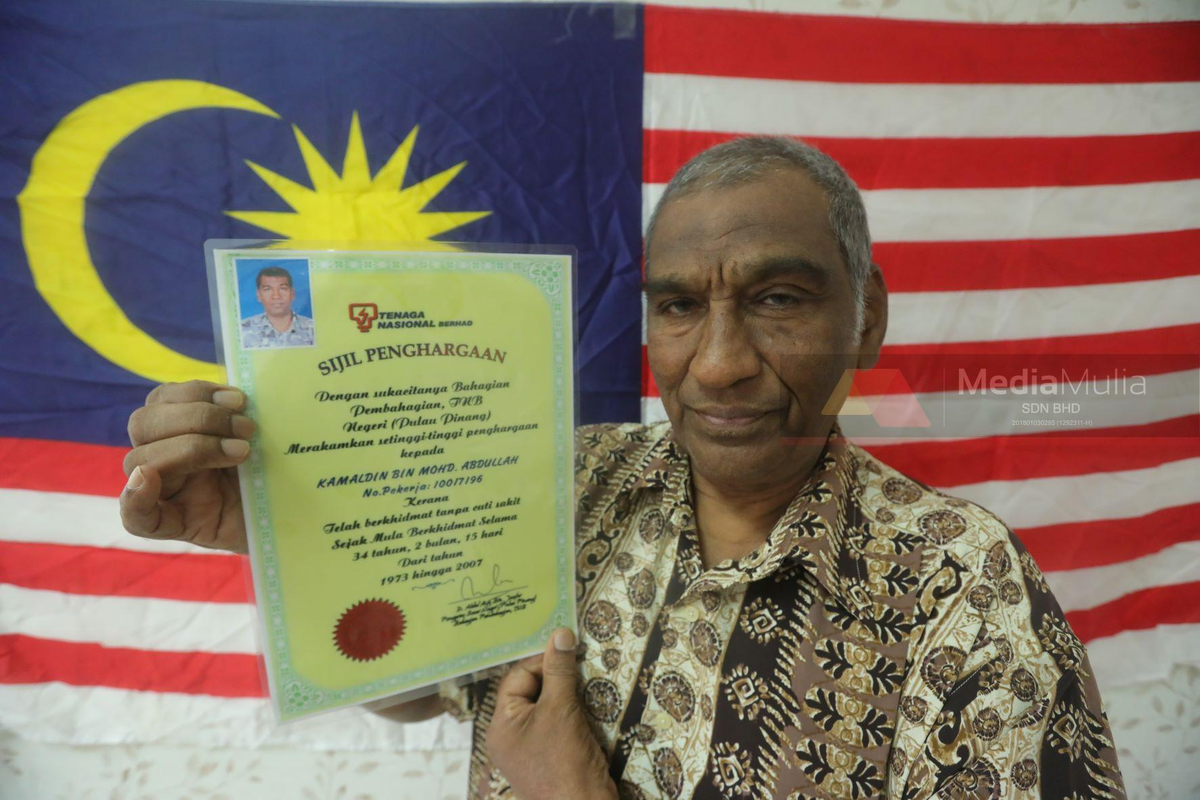 "This includes me having toothaches, headaches, fever, cough, and getting into road accidents," he said.
When asked what motivated him to work this hard, Kamaldin said it was thanks to his desire to work and to help his family.
'Don't misuse MC over trivial matters'
Kamaldin also told the Malay daily that even though his achievement wasn't celebrated by any council in Penang, he was neverthless still grateful to have received a certificate from TMB for his contribution.
He also admonished those in the public and private sector for misusing sick leaves over "trivial matters".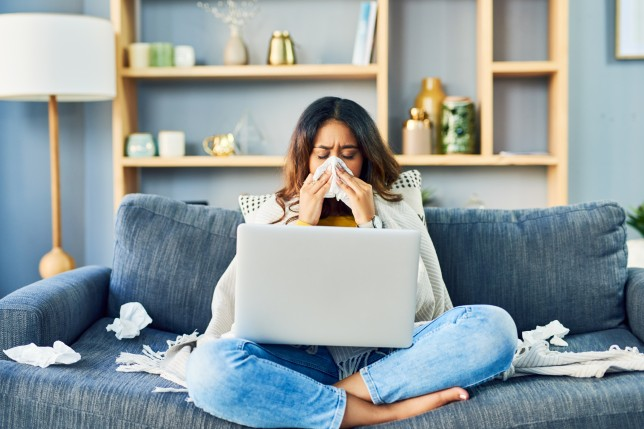 People nowadays take MC for the smallest of matters, such as heavy rains, dizziness, and punctured tyres. Don't need to act so spoilt.
"Young people also need to have motivation and interest to work. Taking sick leaves will only bring inconvenience to your colleagues. If you want to succeed, you need to get rid of the laziness in you," he said.
Netizens not in agreement
As impressive as Kamaldin's attendance record was, it failed to impress netizens, who argued that he wasn't doing himself a favour by not taking an MC.
"34 years for a piece of ugly certificate is not worth our health. Once uncle (Kamaldin) retures, another person will be found. (They) won't care about uncle."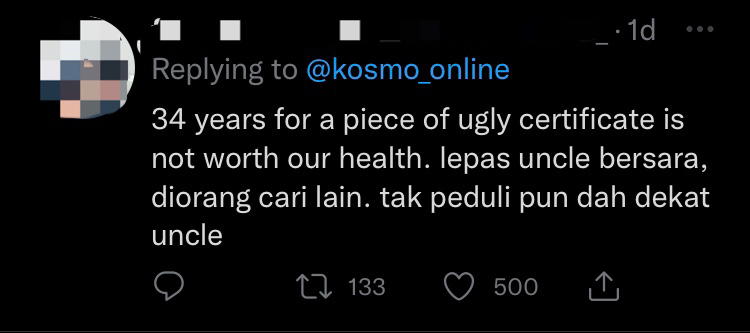 "Yes, we can be dedicated at our workplace, be responsible and carry out our jobs well. But don't forget that leave days, MCs are workers' rights too. So, if y'all are unwell, just go on leave."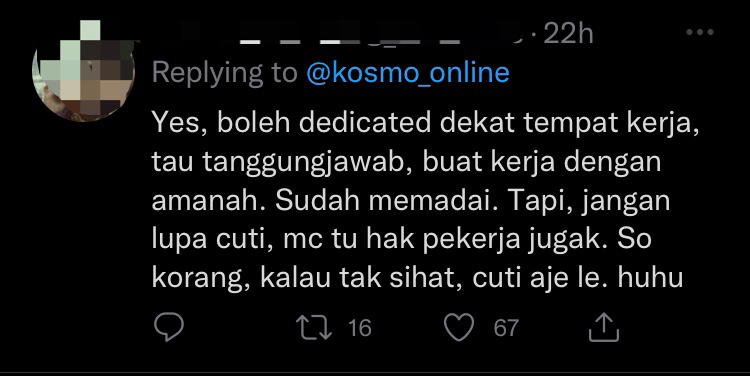 They also mocked the fact that Kamaldin was given a piece of paper as a token of appreciation for his many years of toil.
"Congrats on getting a coloured A4 paper."

Do you agree with Kamaldin's work life or do you think he's taken advantage of? Let us know in the comments!
Read also:
---
---
Cover image via Kosmo! & Unsplash
---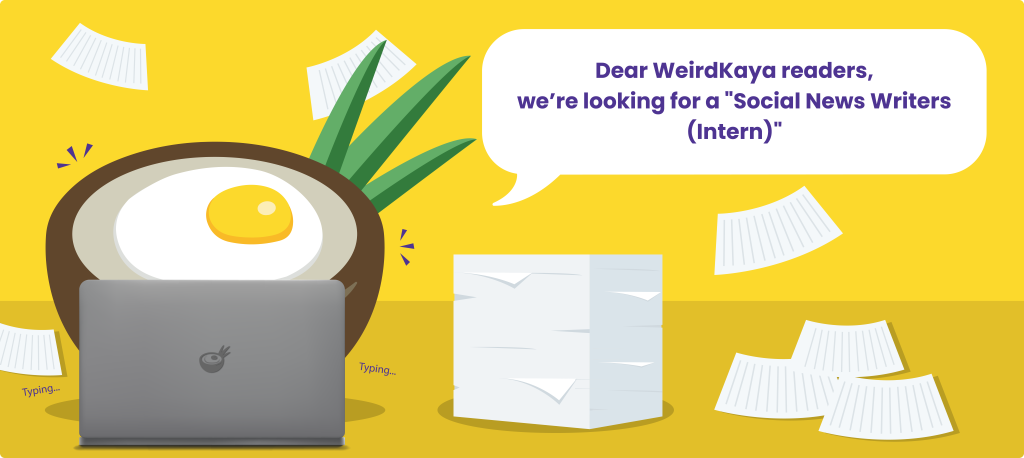 ---