Penang, the ultimate cultural haven, has a magical charm that draws in visitors from all walks of life. It's not just the classical, traditional, and colonial elements that make it special, but also the diverse range of attractions it offers.
And among the treasures of Penang, there shines a gem called ESCAPE Penang—a place that locals and tourists alike flock to.
ESCAPE Penang official started its journey in November 2012 with Phase 1 known as Adventureplay. Since then, it has been going from strength to strength and earned multiple accolades along the way, with its most significant award being at the third spot on Tripadvisor's Travellers' Choice 2022 Best of the Best – Asia under its Top Amusement Parks and Water Parks category.
Time for us to dive into the highlights of our ESCAPE experience!
Key moment of our ESCAPE adventure
1. Face ID
You won't believe what they do at ESCAPE. When you buy your tickets online, they'll actually ask you to upload a selfie and that was what we did. Yep, you heard it right—a selfie! How cool is that?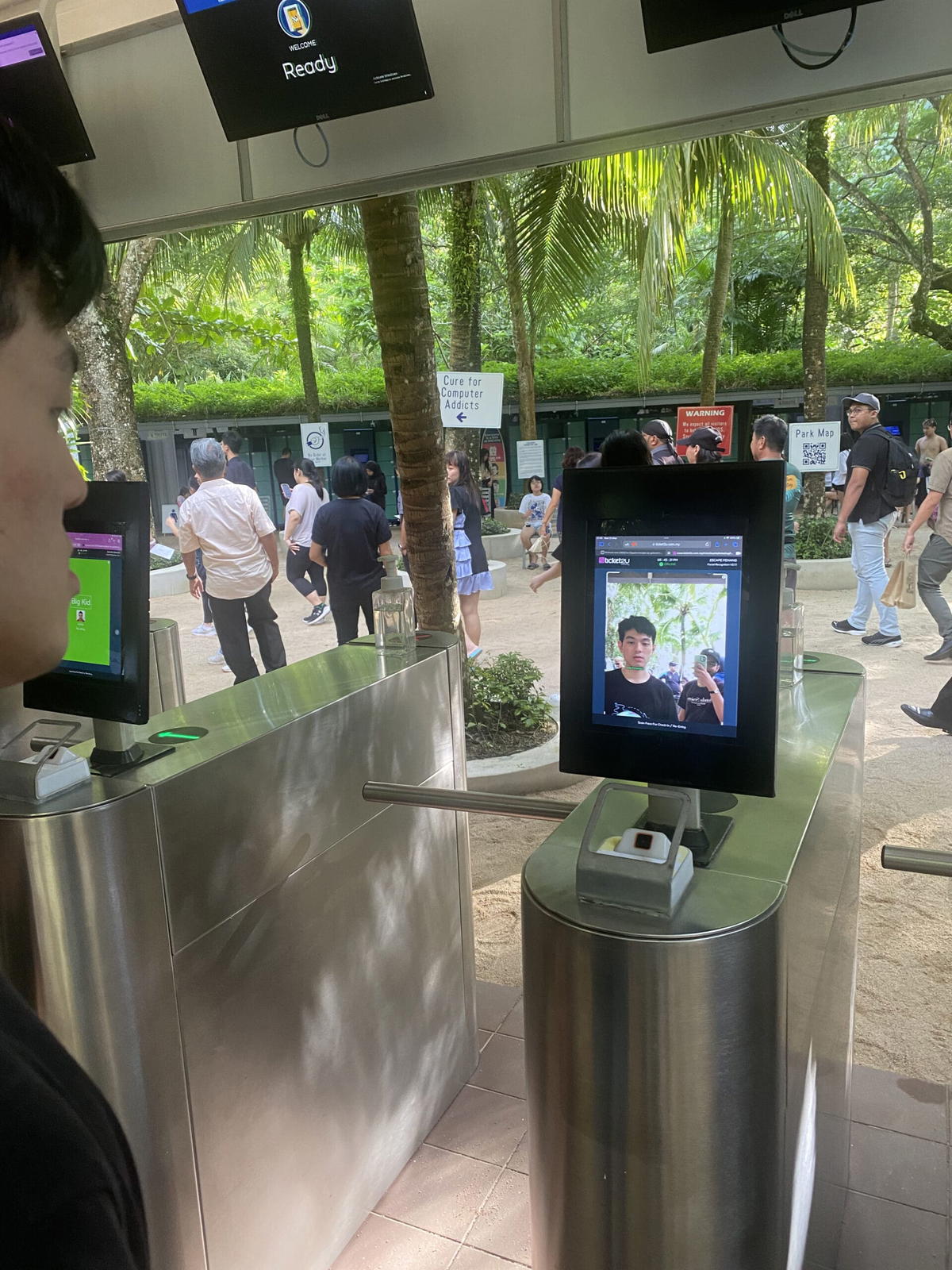 This is to ensure that you're registered and good to go before you arrive. At the entrance, all you need to do is scan your face at the turnstile gate. Goodbye to messy paper tickets and hooray for digital and eco-friendly alternatives!
2. Food and beverage options
During our 1-day adventure at ESCAPE, we saw that there were plenty of food options available such as the fast food chain A&W. Sadly, we didn't get the chance to dine there as we had brought our own meals.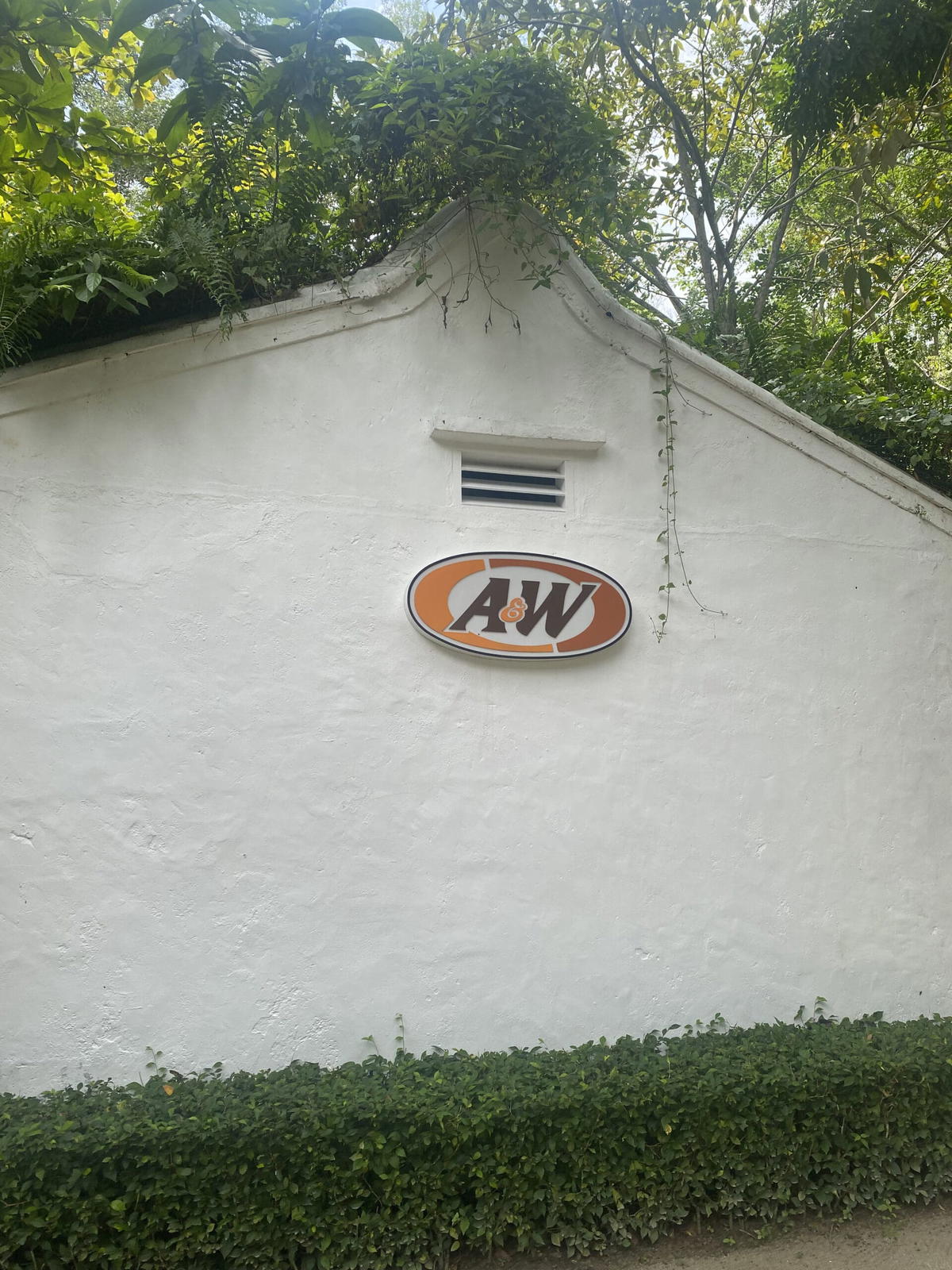 However, the real hero for us was the Costa Coffee vending machine and boy, was it a lifesaver! We treated ourselves to an iced vanilla latte for just RM13.90 and it was so refreshing. Trust us when we say that you'll need that boost of caffeine to keep the fun going!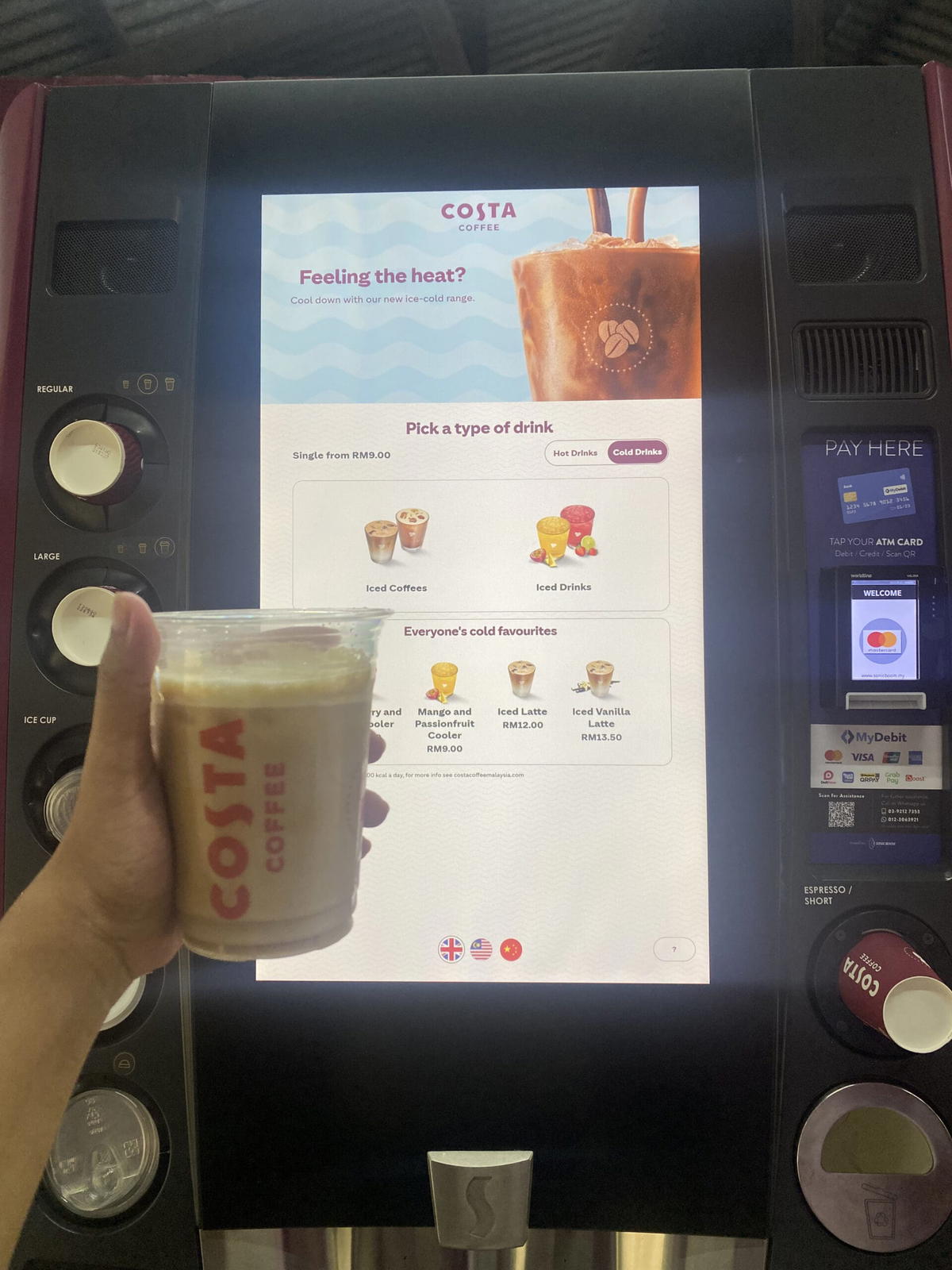 3. Boredom? No such thing here!
ESCAPE Penang is a thrill-seeker's paradise with over 30 activities to choose from. But before you jump in, the staff will first make sure that you're geared up properly.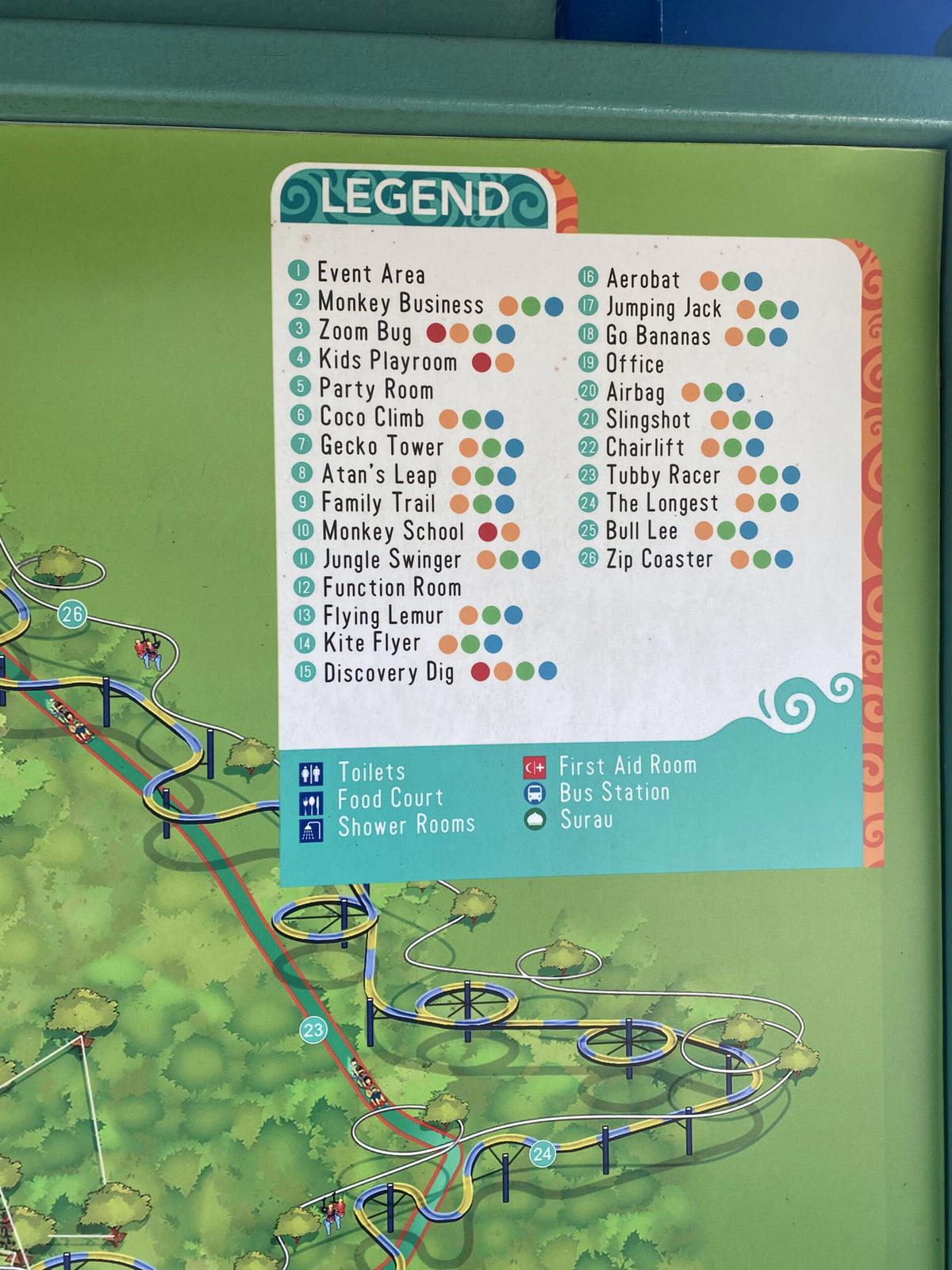 You will need to wear a blue or black harness, depending on the activities you want to try. The blue harness unlocks more options, while the black harness is a must for the Zip Coaster. Sadly, we didn't have time for that one because the heat had drained most of our energy.
Also, bear in mind that you are required to wear sports shoes as no sandals or slippers are allowed.
However, if you don't have one, there's a store where you can buy or rent shoes at RM25 per pair. Cash and Touch n' Go eWallet payments are only accepted so do take note.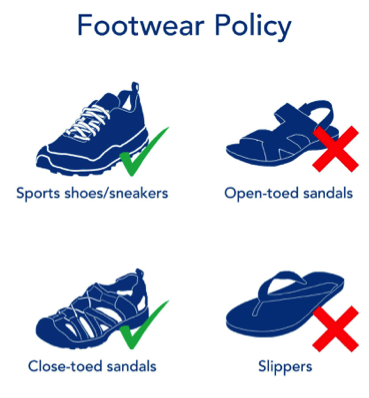 Now, let's talk about the activities we managed to try out:
This one is an absolute must for all the adrenaline junkies out there. Monkey Business had us on the edge of our seat, literally! We clung on to the ropes and bars for dear life, feeling like a true daredevil.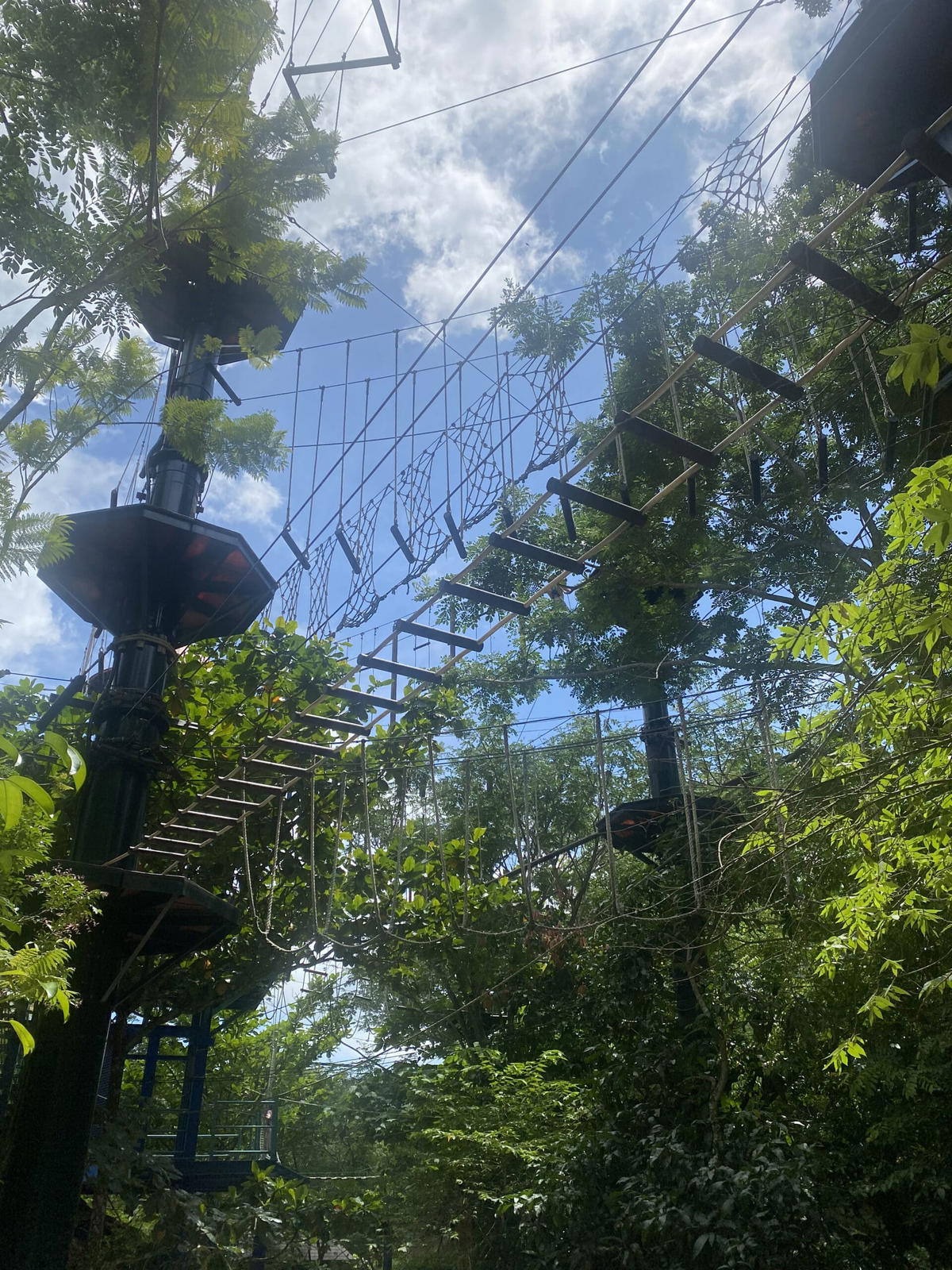 Those tiny ropes also made for a thrilling and terrifying experience, even though it was just the beginner level. Though our hearts were pounding, we loved every second of it.
According to the instructor, the trick in getting through the obstacle course is to do it slowly and steadily, which also helps in preventing injuries.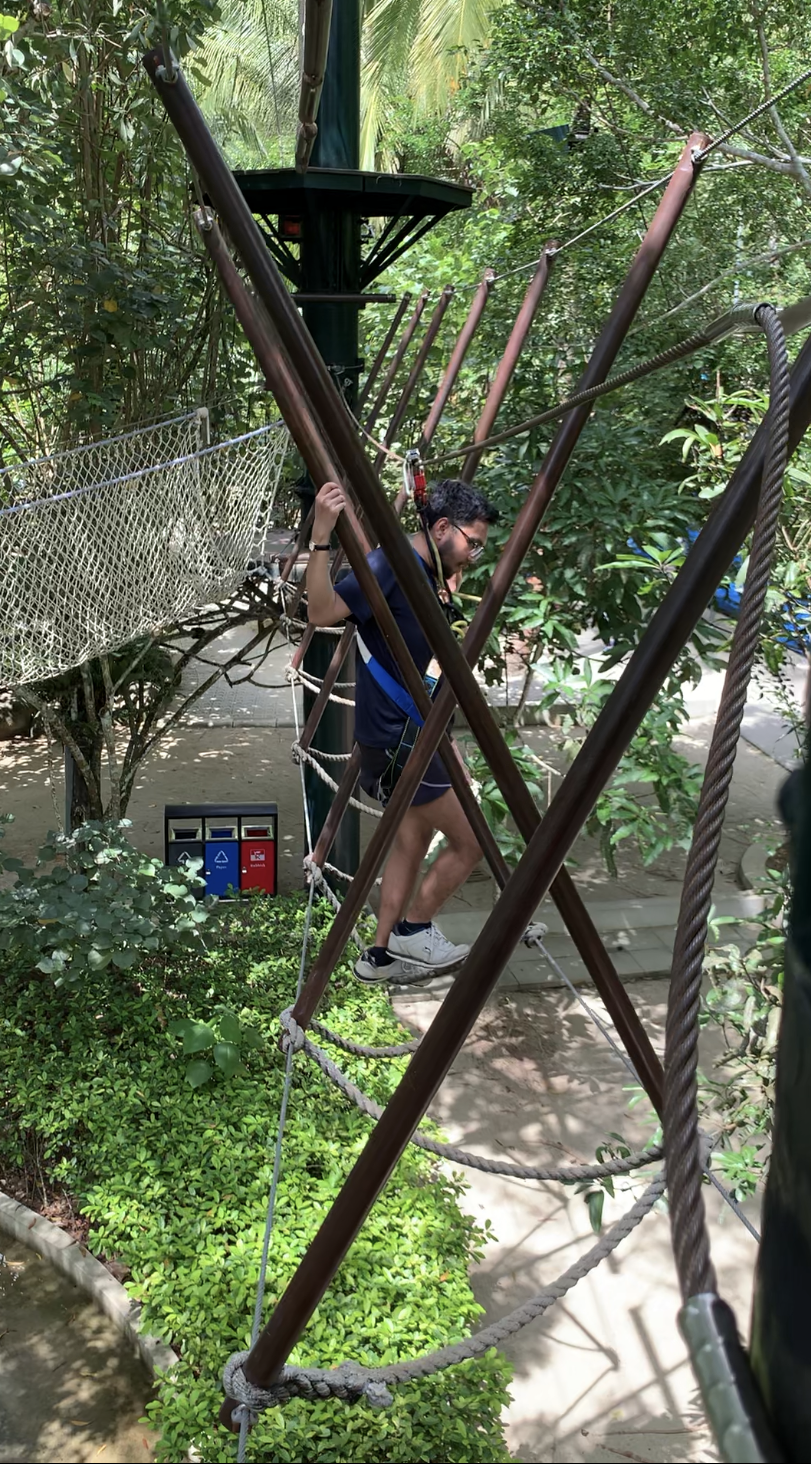 Now, here's a tip for the Chairlift section: bring a tube with you if you're going solo or grab two if you're with a friend. Why, you ask? Because once you reach the top, you'll experience the Longest Waterslide. You can grab the tube at the end of the slide, so make sure to snag one first.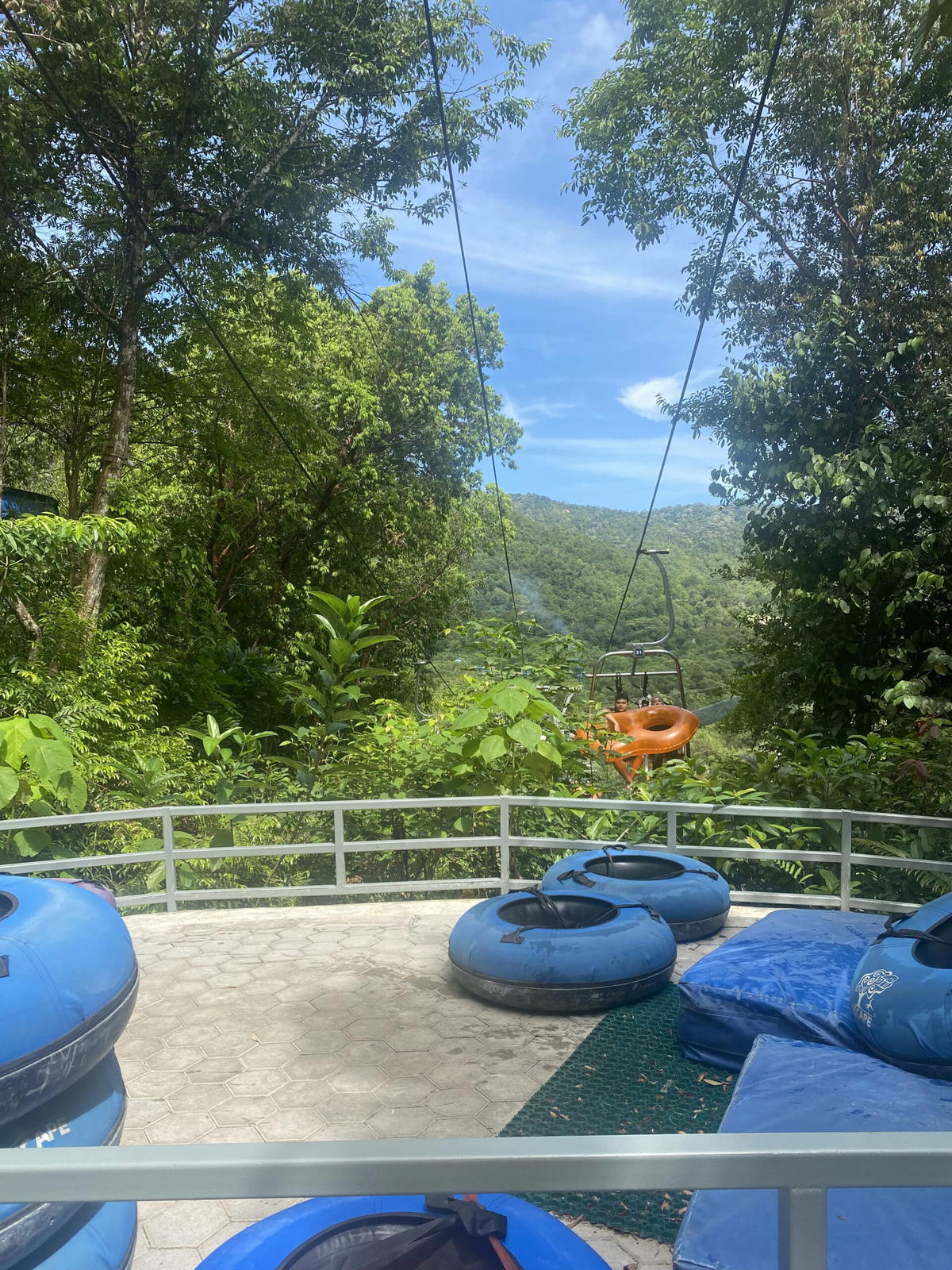 The Chairlift is where you hop on and get lifted up into the sky. It's also a prime chance to soak in the stunning views of the jungle, the tiny specks of people below you, and the beautiful blue sky.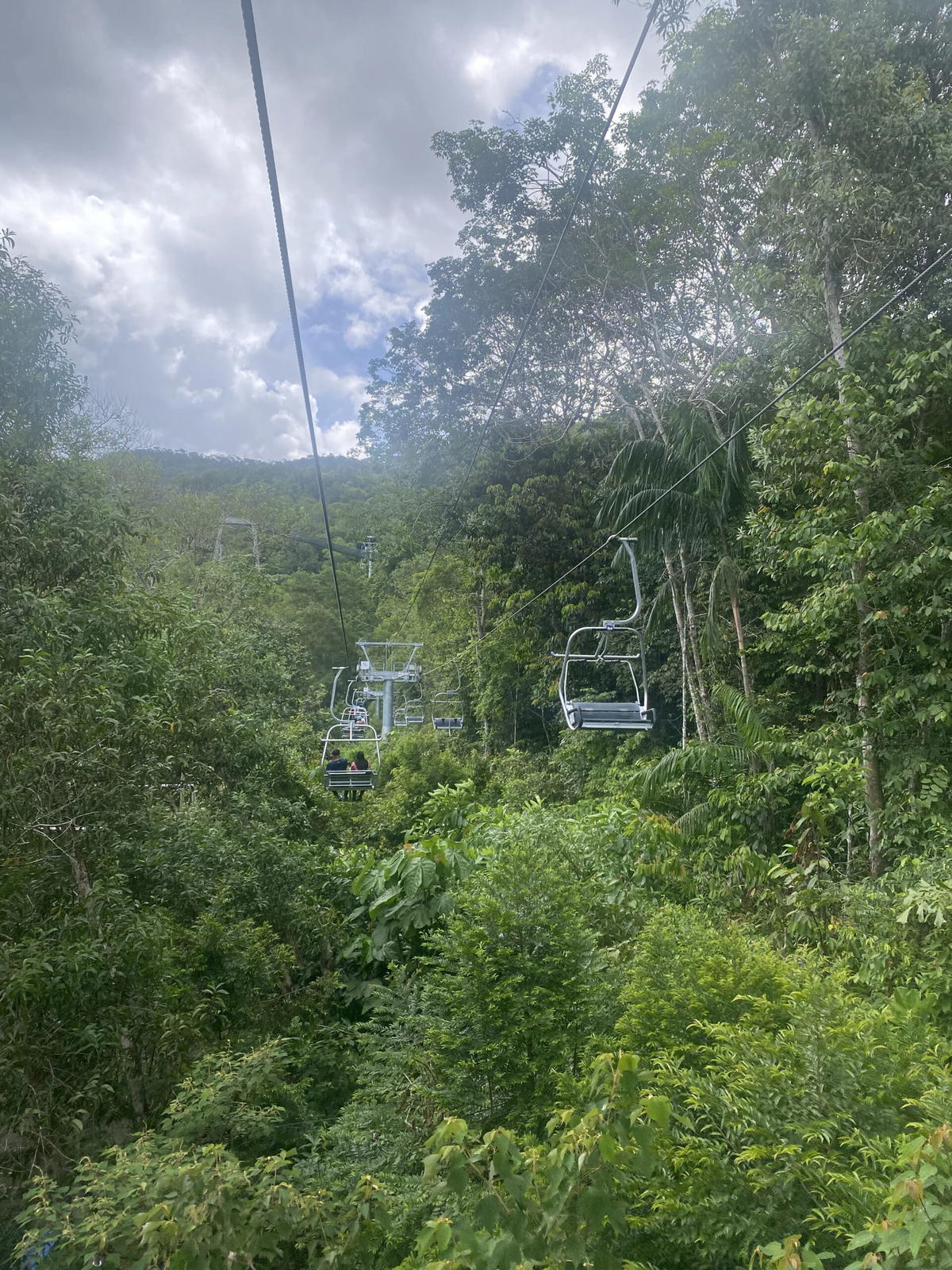 The Longest Waterslide in the World
After a smooth and comfortable Chairlift ride, we arrived at the entrance of the epic Longest Waterslide area. I decided to go solo since my companion wasn't keen on getting wet and I was shaking with excitement for this one.
This waterslide holds the prestigious title of being the longest in the world at 1,111 meters of pure sliding joy! And let me tell you, it truly lived up to the hype.
As I zoomed down the slide, I couldn't help but take in the incredible views on every side. The only downside was that it felt too short—I wanted more! But hey, it was an absolute blast.
Next up, we tried the Aerobat activity. Think of it as a gymnastics routine…with the only downside being our bodies not exactly as flexible as we thought.
It was a bit embarrassing as we struggled to position our legs on the ropes and bars as instructed but hey, it's all part of the fun, right? Even though we couldn't quite master it, we still had a good time attempting those tricky moves. Flexibility, we'll be sure to get you next time.
Now, let's talk about the Ski Slope which unfortunately, was our least favorite activity.
We wouldn't recommend it if you're not exactly flexible or coordinated as the ski slope here isn't made of snow but of materials designed to mimic the appearance of snow.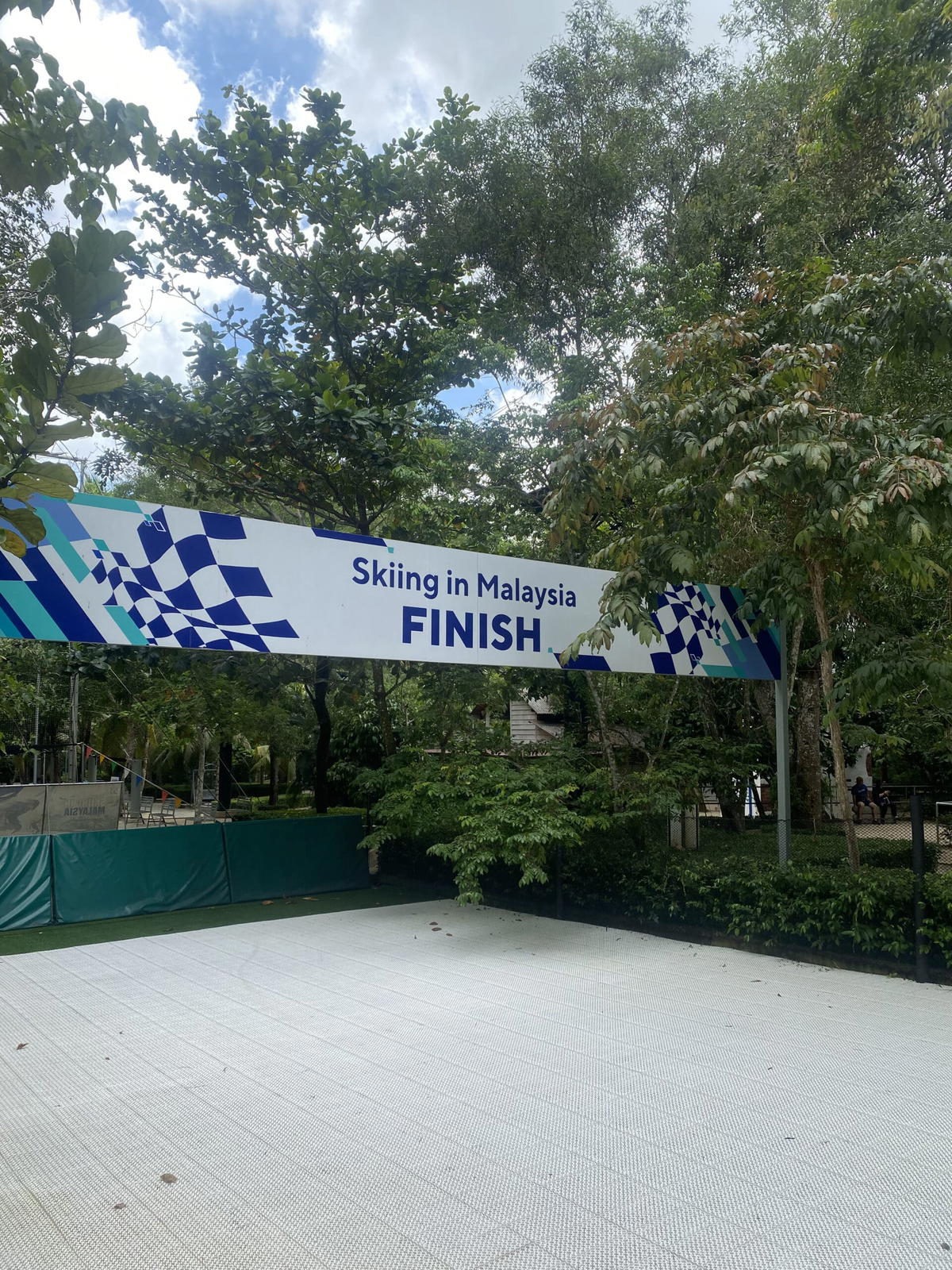 After we were given ski equipment, which included shoes, boards, and holders, we spent a substantial amount of time trying to regain our balance but ended up falling at least 10 times, so much so that the instructor seemed to have given up on us.
Due to the frequent amount of falling down, be prepared to suffer some bruises to your face, chin, legs, and body.
Speed Racer is a water activity and like the Longest Waterslide, I went solo for this as well. As the name suggests, Speed Racer is all about racing against others to reach the finish line.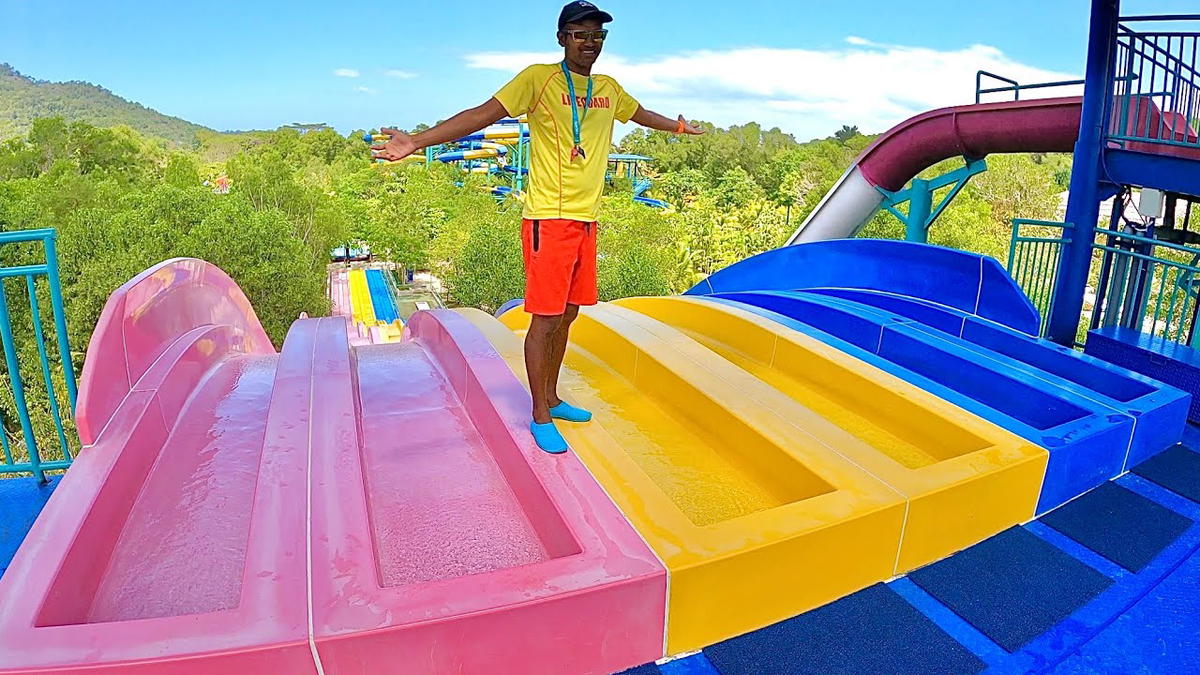 Surprisingly, this activity came with a dress code, where you'll need to wear a polyester shirt or swimsuit. Luckily, my shirt was made of polyester so I got the green light from the instructor.
The race was a blast as I competed with fellow media friends who happened to be there too and had a blast.
Picture this: you hop onto a large tire-shaped float, usually with three other people, and get ready for a heart-pounding ride unlike any other, and that's exactly what happened to us.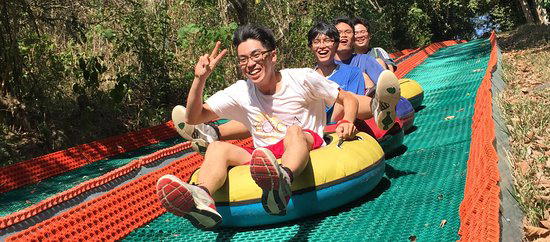 The ride kicked off like a boss, gliding along a twisted path that led us closer to the finish line near the Chairlift area. And that's when things got insanely wild. We screamed our heads off, giggled like maniacs, and got soaked to the bone as we bounced and splashed through crazy twists and turns.
Camping time!
When it comes to camping, Base Camp at ESCAPE Penang is where the wild calls and the adventure begins. This hidden gem nestled in the jungle offers a chance to step out of your comfort zone and immerse yourself in a shared camping experience with fellow outdoor enthusiasts.
Before you embark on this exciting camping journey, there are a few things you should know.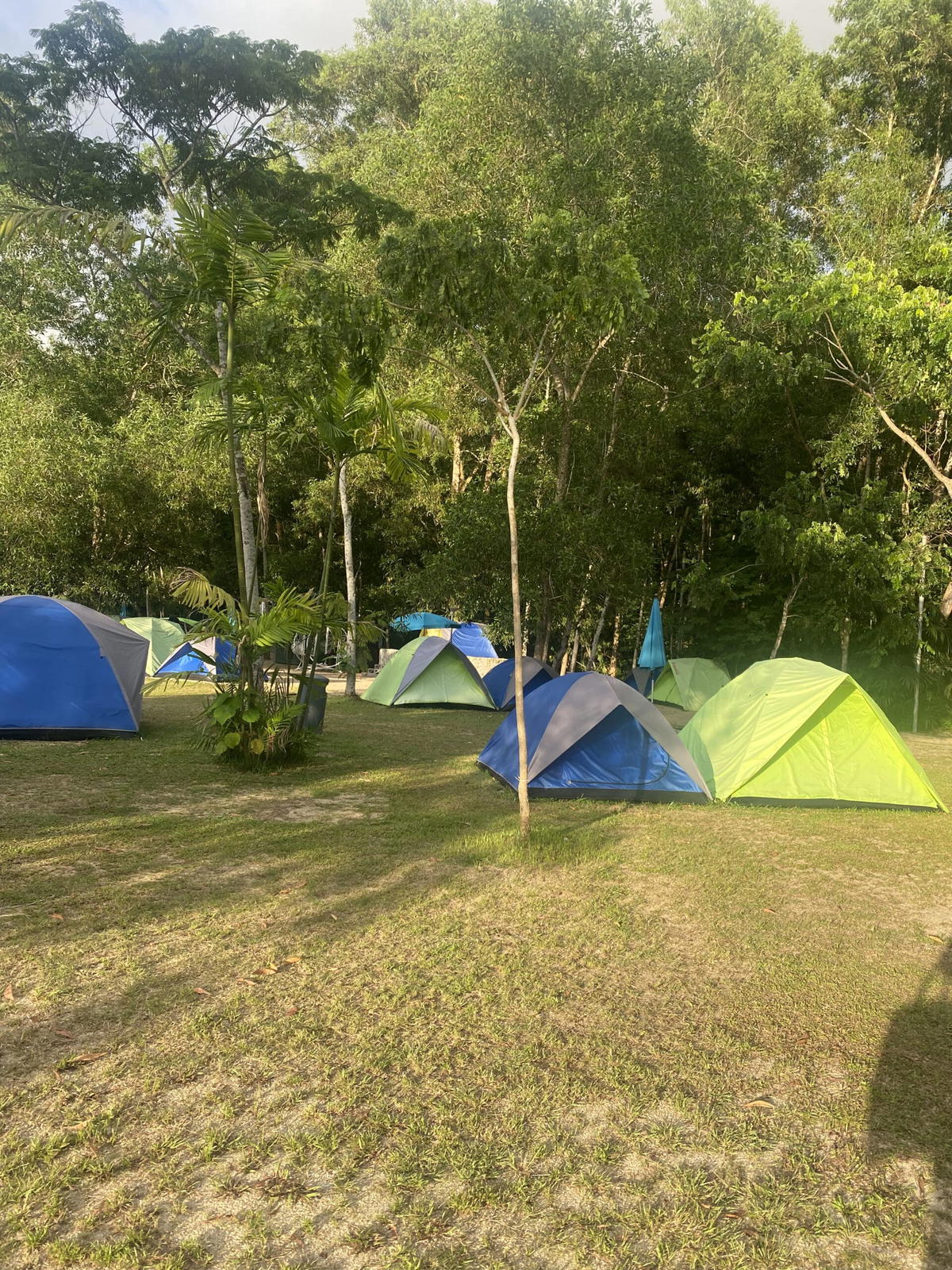 Flashlight and toiletries
Base Camp hooks you up with tents at no extra cost, so all you need to bring are your pillows, blankets, air mattresses, and cozy bedding for a good night's sleep. Don't forget to pack a trusty flashlight and all your essential toiletries too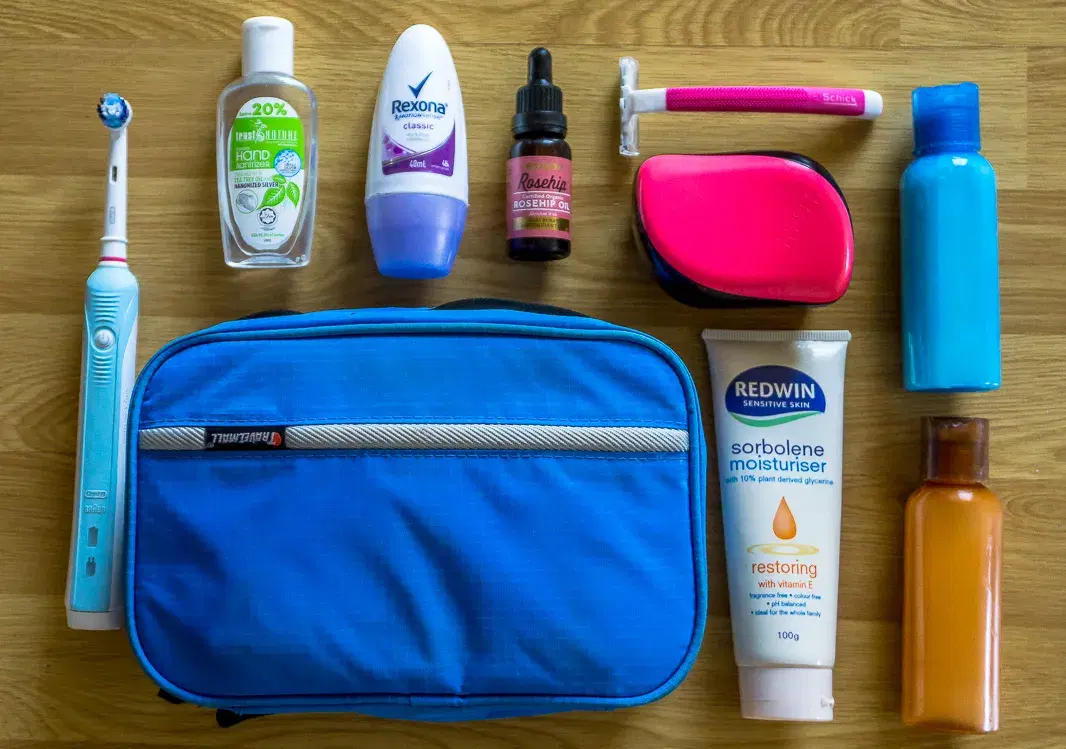 Though in the midst of nature, there is a well-maintained toilet and shower that's just a stone's throw away from the campsite. While it's open 24/7, hot water is not available.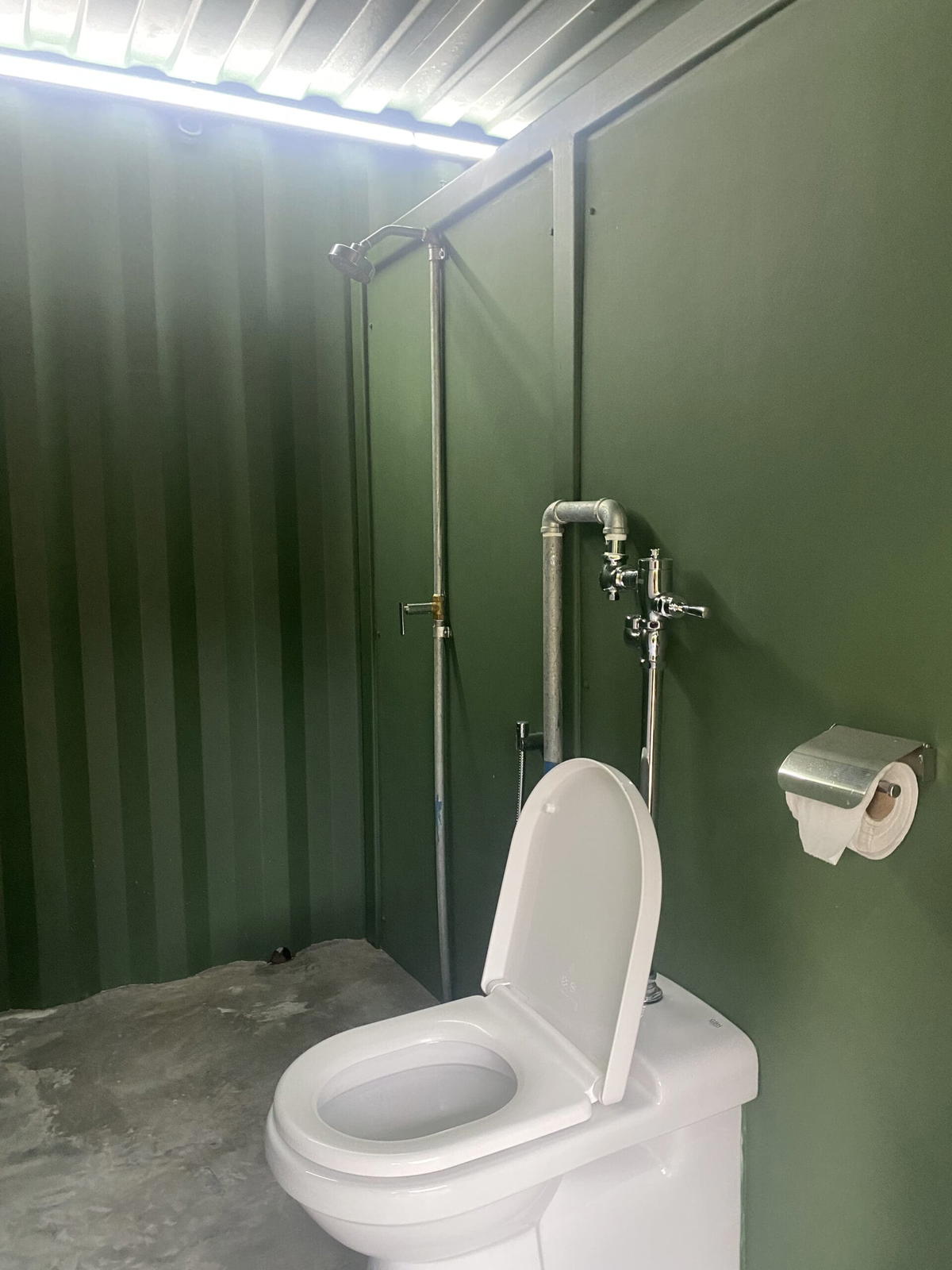 Now let's talk about the highlight of any camping trip: the sizzling campfire and the scrumptious BBQ. Base Camp gives you the freedom to bring your own ingredients and food for a grilling extravaganza.
During our stay, we were blown away by the spacious campsite that allowed us to roam freely and create lasting memories. But hold up, Malaysia's heatwave season can turn up the heat!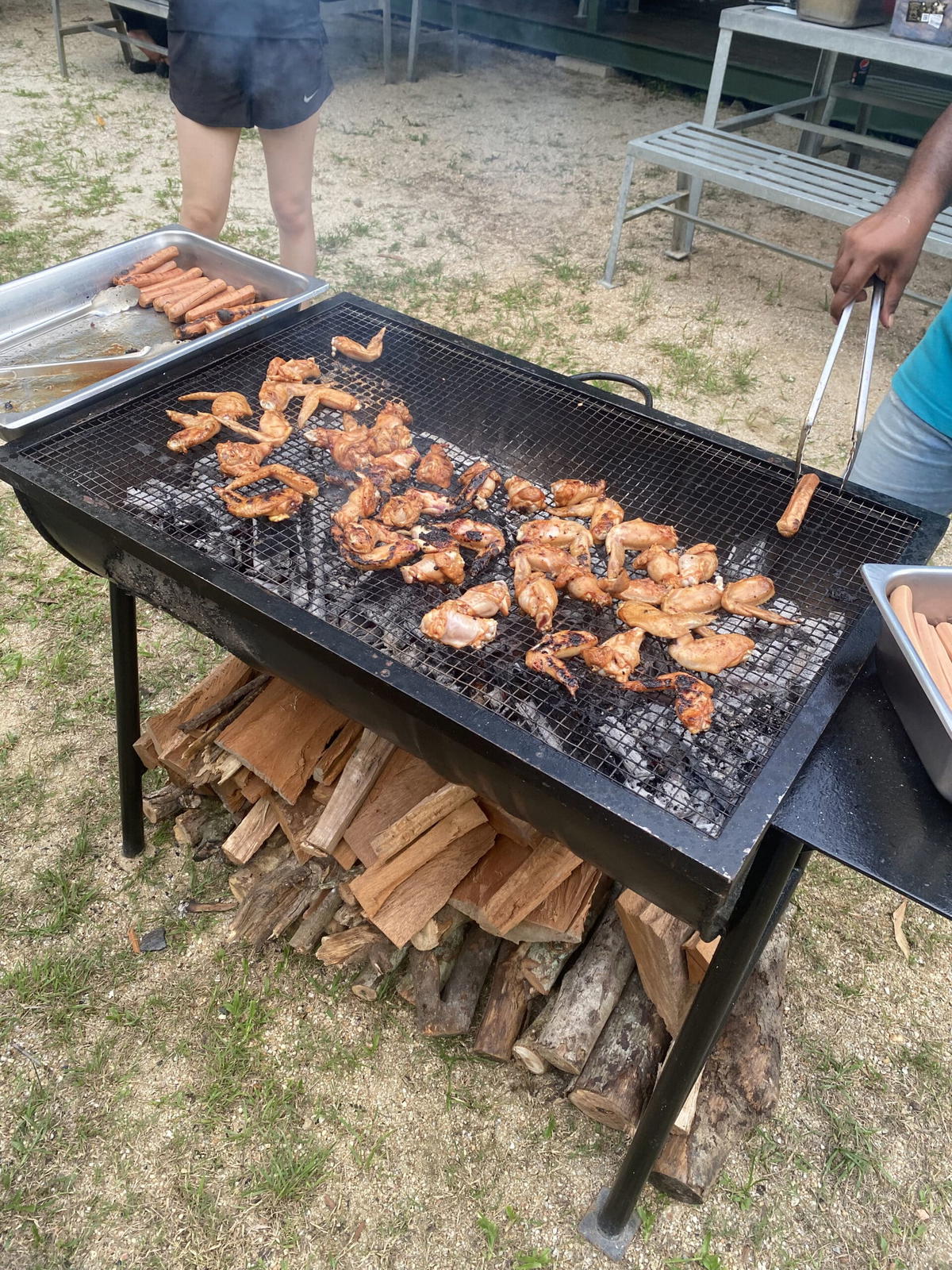 That's why we highly recommend packing a compact fan that'll keep you cool day and night. And remember, stay hydrated and keep that water bottle filled.
One of the coolest things about Base Camp was having our own tents. Yep, we lucked out and got individual tents for each person. That meant privacy, comfort, and a snooze-worthy sleep after all the outdoor adventures.
After settling into our cozy tents, we enjoyed a delightful early dinner of fried Bihun with grilled chicken, accompanied by refreshing A&W Root Beer and mineral water.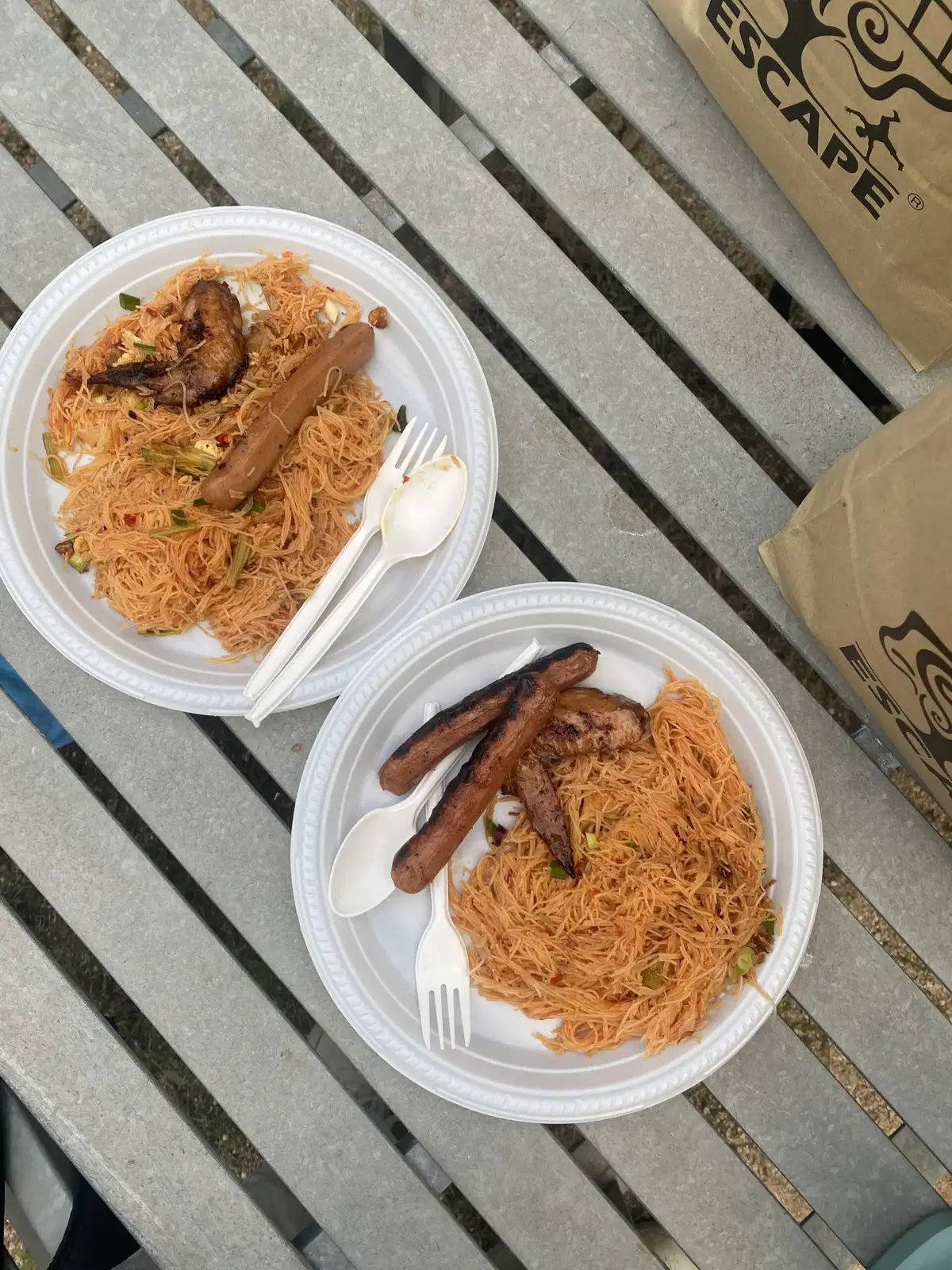 The food was simply scrumptious, satisfying our appetite after a day filled with outdoor adventures.
Your furry friends are welcome too
Oh, and did we mention that Base Camp loves furry friends? Yup, it's pet-friendly!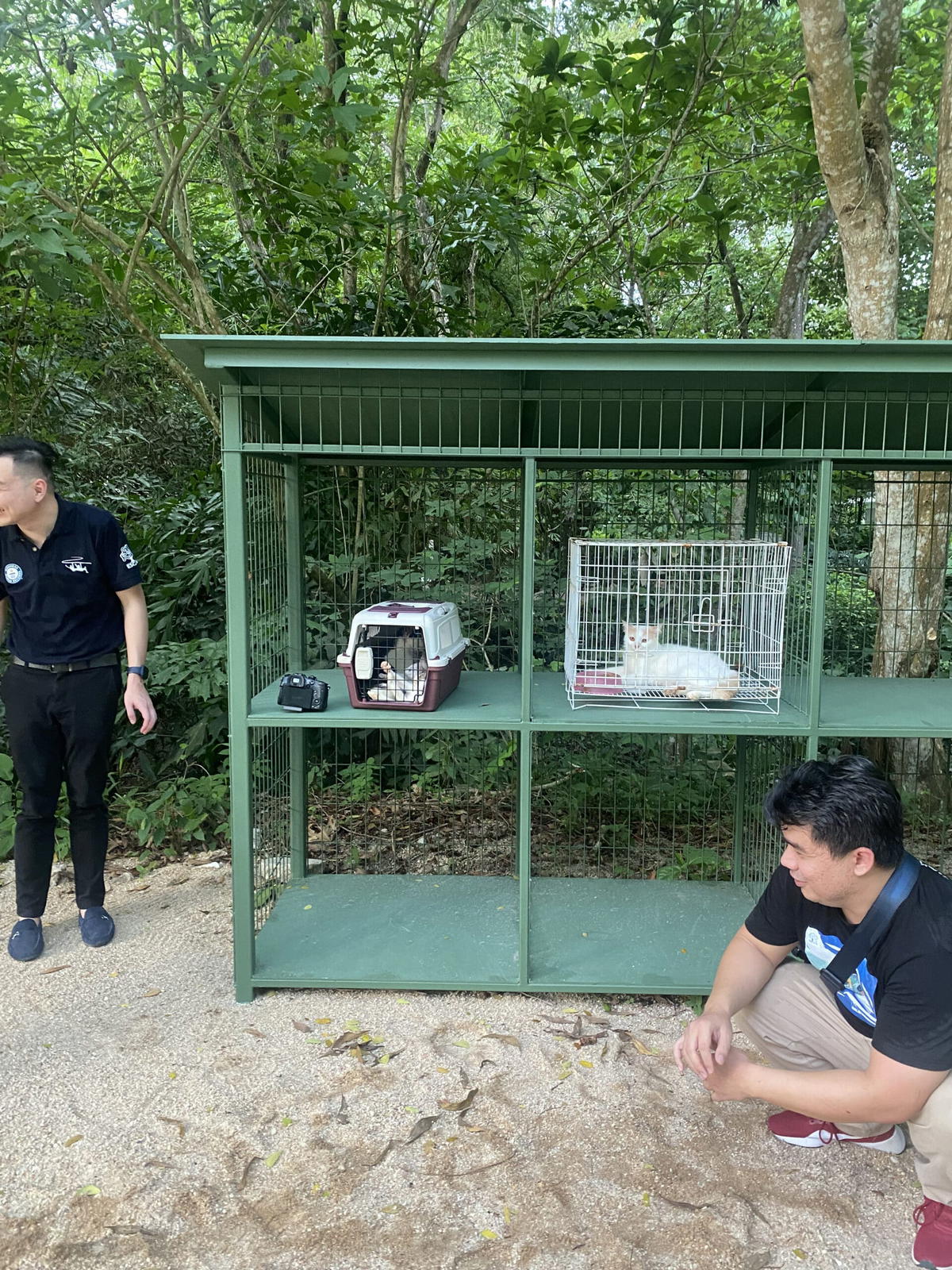 So if you have a four-legged buddy, bring them along for the ride and watch them have a blast in nature's playground.
As night fell, we gathered around a bench under the starry sky, engaging in casual conversations and soaking in the tranquil atmosphere. Eventually, we retreated to our own tents and were lulled to sleep by the soothing sounds of nature.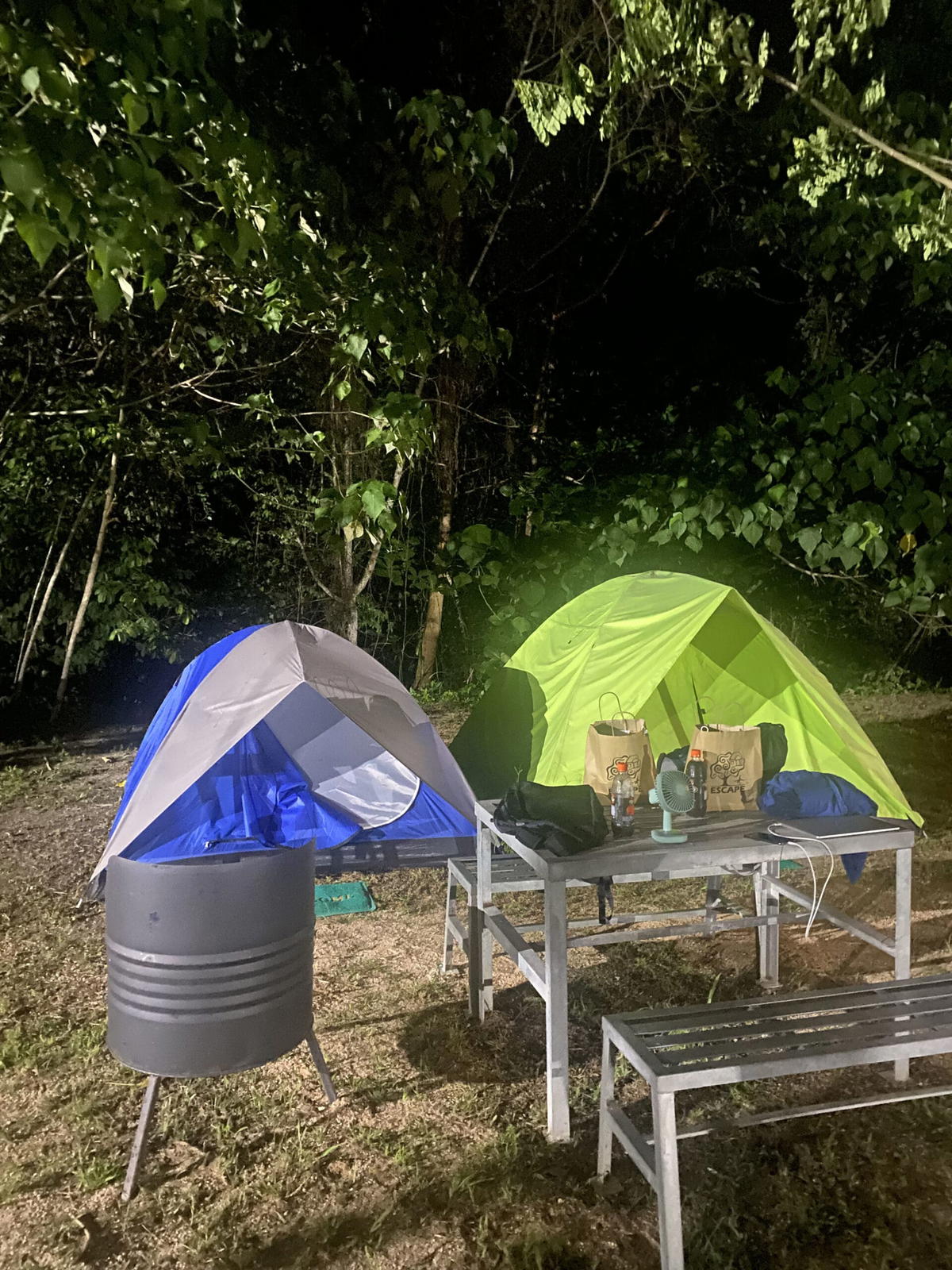 All in all, our 2-day and 1-night camping escapade at ESCAPE Penang's Base Camp was an unforgettable experience. It's an opportunity to disconnect from the chaos of city life and reconnect with nature.
In the meantime, watch this clip of our journey at ESCAPE Penang!
ESCAPE Penang admission fees
To make your visit to ESCAPE Penang more convenient, here are the admission fees:
Future kid (Age 0 – 3): Free
Junior kid (Age 4 – 12): RM111
Big kid (Age 13 – 60): RM167
Super kid (Age 61 and above): Free
If you're looking to enhance your adventure and stay overnight at Base Camp, here are the combined admission fees:
Future kid (Age 0 – 3): Free
Junior kid (Age 4 – 12): RM150
Big kid (Age 13 – 60): RM225
Super kid (Age 61 and above): Free
Address: 828, Jalan Teluk Bahang, Teluk Bahang, 11050 Tanjung Bungah, Pulau Pinang
Operating hours: Daily 10 am – 6 pm
For more info about ESCAPE Penang, visit here.
Disclaimer: This is an independent review by WeirdKaya.
READ ALSO:
---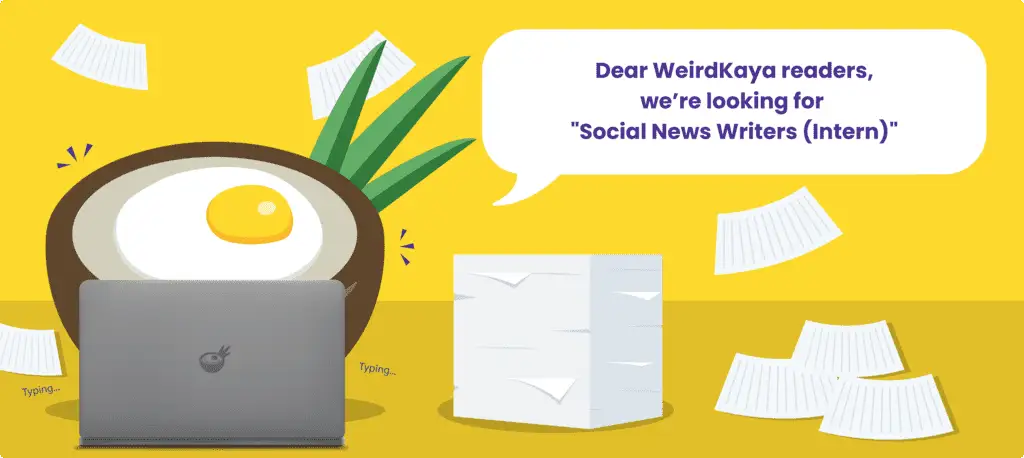 ---