Penang is known as a destination that never fails to surprise and delight visitors. From its vibrant culture to its stunning natural beauty, there's always something special to discover. And in the realm of amusement parks, Penang has once again proven itself as a hub of innovation and excitement.
On May 31st 2023, Sim Leisure Group, Malaysia's leading theme park and leisure specialist, has taken its nature-based retro-eco adventure park ESCAPE Penang to new heights. Surpassing much larger more established global theme park players, it has emerged as the underdog, snapping up the third spot in Tripadvisor's Travellers' Choice 2022 Best of the Best – Asia in the Top Amusement Parks and Water Parks category.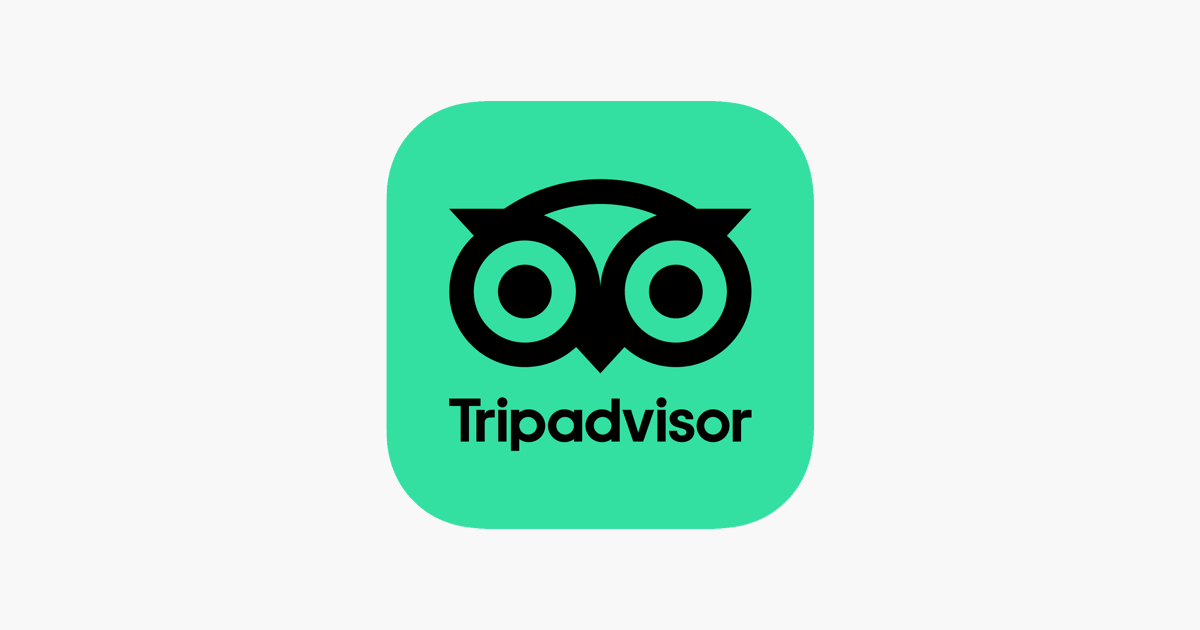 Tripadvisor is the world's largest travel guidance platform which aggregates traveller reviews and opinions on destinations, accommodation, and travel experiences. As the platform's annual Travellers' Choice awards are voted on by real travellers, ESCAPE Penang's ranking is a testament to its relevance in delivering what consumers want.
ESCAPE Penang: The only 5-star theme park in Malaysia on Tripadvisor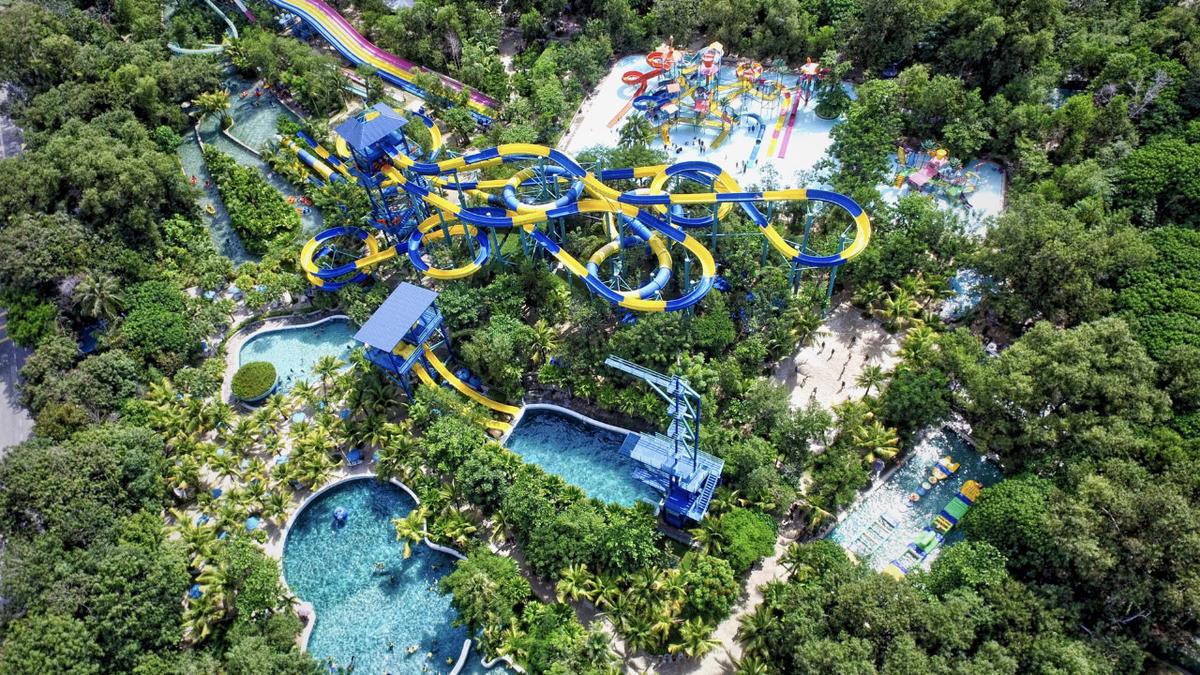 While not necessitating large CAPEX investments, the ESCAPE brand of theme parks is fuelled by BIG ideas, infused with high doses of innovation and creativity, resulting in a highly successful and unique offering. With the Tripadvisor win, ESCAPE has outshone big global entities in Hong Kong, Japan and Dubai to become the third top rated attraction in Asia in the Amusement Parks and Water Parks category. The park is also the only theme park in Malaysia to have a 5-star rating on Tripadvisor.
Unlike other established brands and attractions players that have come and gone, Sim Leisure Group and its local homegrown brand of ESCAPE attractions, has stood the test of time and continues to push boundaries in elevating Penang and Malaysia's tourism. From its humble beginnings in its home state of Penang, the ESCAPE brand of adventure parks has grown to make its mark across the country and beyond.
Penang Chief Minister commends Sim Leisure Group for inventiveness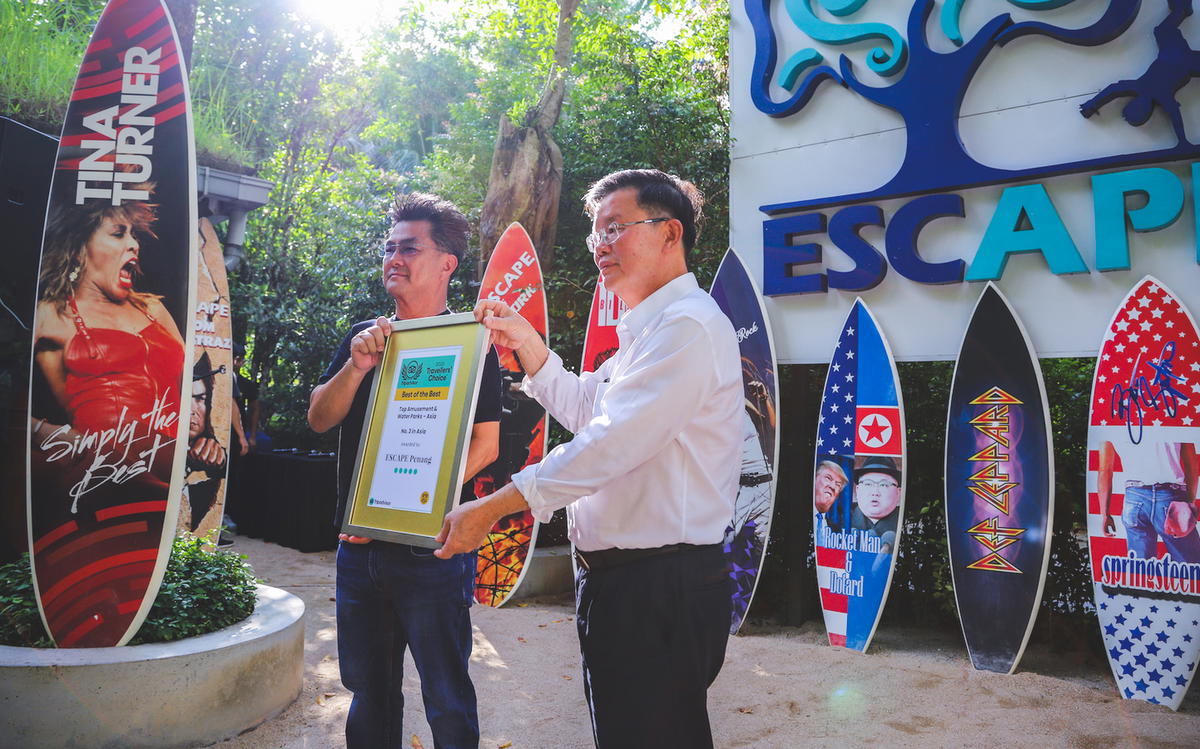 The award was presented to Dato' Sim by YAB Tuan Chow Kon Yeow, Penang Chief Minister who applauded the Group for its ascent within the theme park and attractions industry, saying that the company's inventiveness had helped elevate both Penang's and Malaysia's tourism and attractions industry. "It is heartening to see a Malaysian brand come this far while staying true to its ethos and philosophy. I see Sim Leisure Group's win as a step forward for the local industry, and look forward to their continued efforts at putting Malaysia on the world map for exceptional attractions and theme parks," said Chow in his speech, during the award presentation ceremony here today.
Sim Leisure Group's impressive reputation and international projects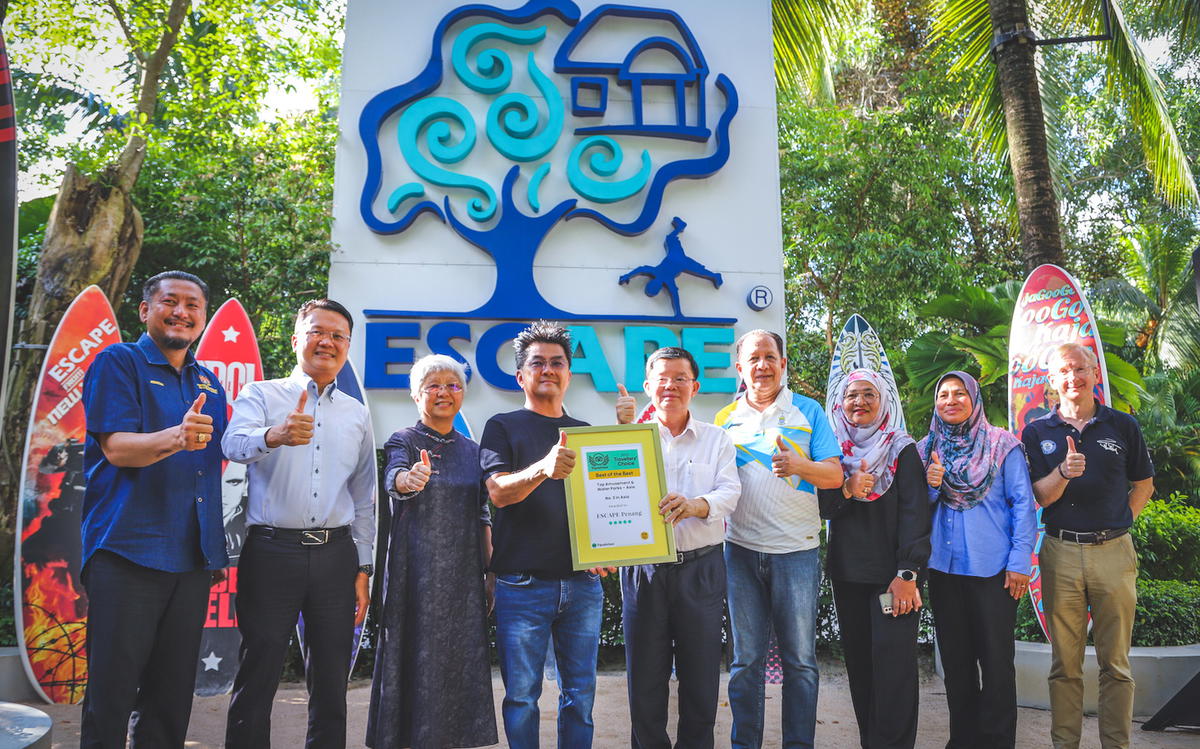 Recognized as an international powerhouse in the theme park and leisure industry from Asia, Sim Leisure Group has garnered an impressive reputation for its expertise and innovation. With a track record of creating 300 international theme park projects worldwide, including renowned attractions such as DreamWorks, the John Wick ride in MOTIONGATE™ Theme Park Dubai, and Sea World Abu Dhabi and just recently Six Flags in Saudi Arabia, the group's standing in the industry is unrivalled.
Today, Sim Leisure Group has emerged as a trusted name synonymous with game-changing innovation and a formidable disruptor in the theme park industry, creating what is now a new genre of retro-eco theme parks. The Group remains an enduring success story due to its boundary-pushing "low impact, high fun" approach to theme parks.
ESCAPE brand reconnects visitors with nature and childhood experiences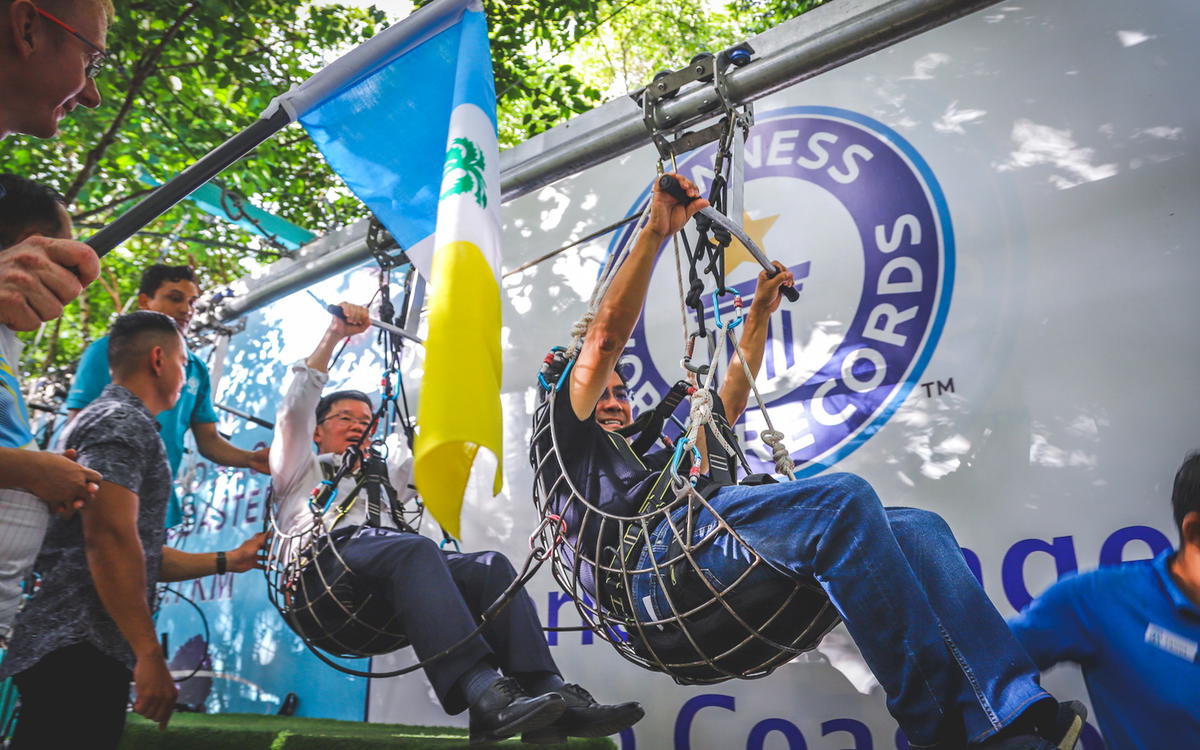 The ESCAPE brand, for instance, is rooted in a desire to give visitors the opportunity to reconnect with nature and rediscover childhood experiences. Starting with the first ESCAPE park in Penang in 2012, the brand has creatively worked with the natural environments it operates in to create immersive and distinctive experiences. This is driven by a mission to cultivate greater eco-literacy among the public, especially the younger generations, by blending fun with a love for nature. Since opening its doors, ESCAPE Penang has attracted some 1.2 million visitors from across the world.
"We are keen to reinvent what 'leisure' means in this current era and for us, this means crafting authentic experiences that are unique, enriching, and spark curiosity. Unlike many bigger brands, we believe in a 'low tech, high fun' that prioritises self-directed play which utilises imagination and creativity. With ESCAPE in particular, we also aim to help more people fall in love with nature again, which is instrumental in pushing for more environmental preservation and conservation. I am proud that this unconventional approach has paid off, as it is clear that many people are receptive to our brand of fun and play," said Dato' Sim Choo Kheng, Founder and Executive Chairman of Sim Leisure Group.
Embrace sustainability and low-impact development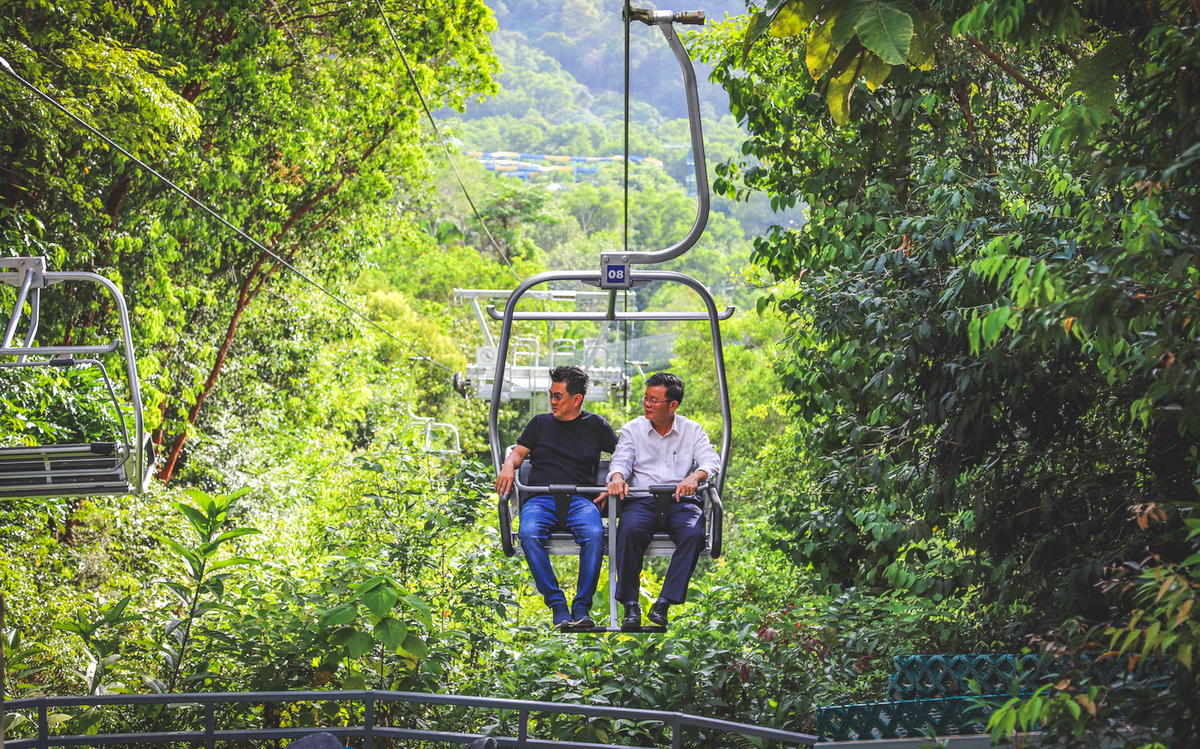 Parks under the ESCAPE brand also showcase the power of sustainability in the leisure industry by employing a low-impact and green approach to development. ESCAPE Penang speaks to this process; once a brownfield of leftover office buildings and warehouses from a past dam construction, the area is now a lush green playground with a thriving local ecology.
ESCAPE brand expands globally with retro-eco concept
Building on these successes, the ESCAPE brand is currently in the midst of bringing its game-changing retro-eco concept to the rest of the world — a reversal of the past trend of foreign attractions brands being exported to Malaysia. In addition to two new ESCAPE parks in Ipoh (set to open in the final quarter of this year) and Cameron Highlands, the brand is set to establish its presence across the Asia Pacific and the Middle East.
"These exciting opportunities will enable us to continue innovating and refining our practices to create refreshing new experiences for visitors. It is our goal to keep evolving to adapt to our customers' tastes and preferences, while remaining committed to our philosophy of play. We are also eager to bring our expertise in sustainability — from biomimicry landscaping, to tree planting and effective energy management tools — to the rest of the world. I think more people will benefit from learning about the best-in-class sustainability practices we have developed right here in Malaysia," said Sim.
In addition to the award ceremony, guests present were also treated to an exclusive tour of ESCAPE Penang's Base Camp, Malaysia's first pet-friendly travel destination. A 2-acre camping site, the Base Camp expands on ESCAPE's goal of promoting appreciation for the great outdoors. Equipped with modern comforts — such as shower facilities and even Wi-Fi access — the camping site offers visitors a safe and comfortable way to embrace the wonders of nature for themselves.