KUALA LUMPUR – A fire occurred at Ampang Park LRT station earlier today at 5.15 am, causing the damage of an escalator.
Photos posted by a Twitter user shows the bridge was severely damaged and could not be accessed.
"What a tragic scene!" He claimed in the post.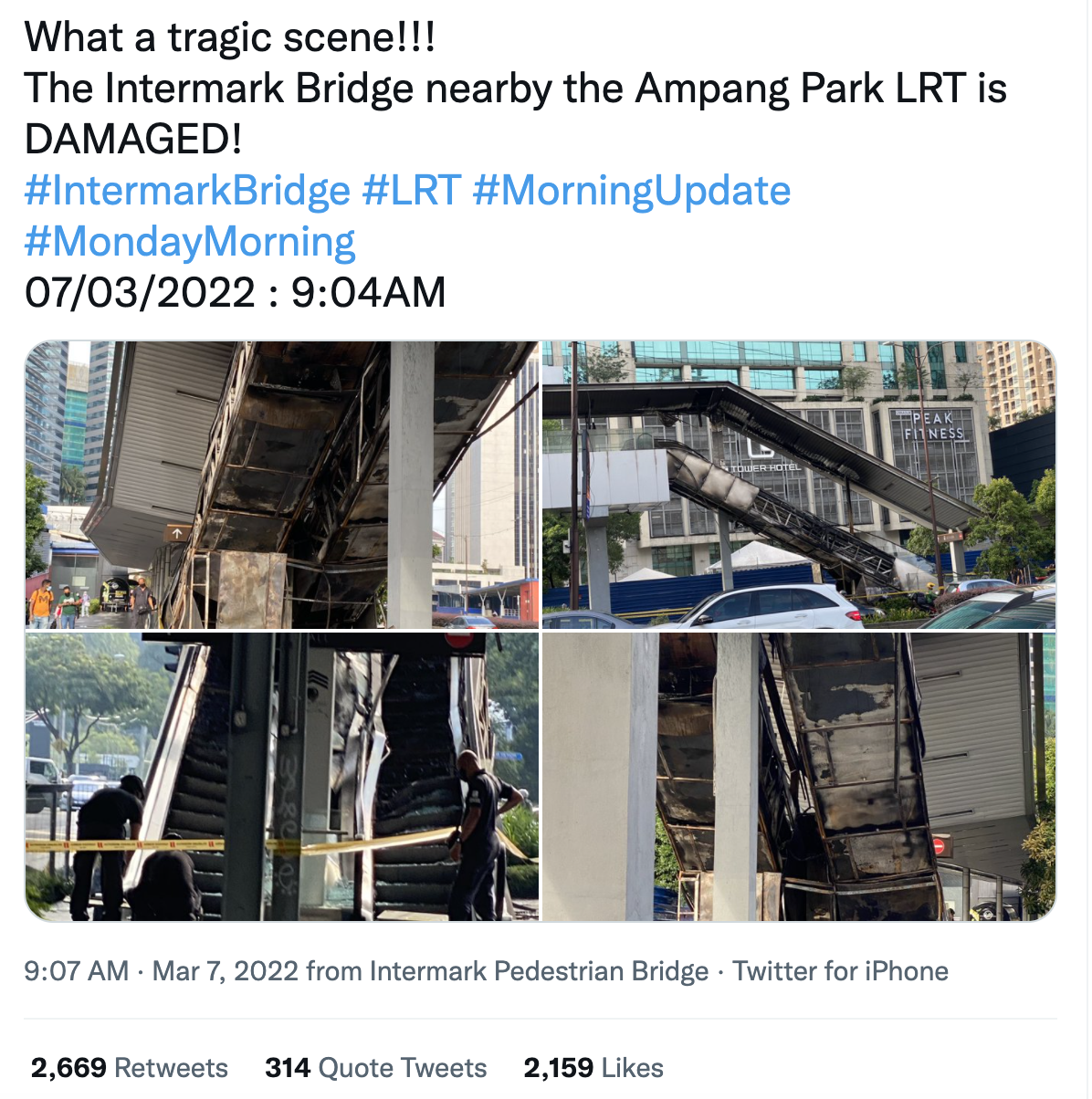 According to a video shared by @redzuanNewsMPB, the fire can be seen spreading to the top of the pedestrian bridge.
In a statement today, City Fire and Rescue Department said they received a report about the incident at 5.16 am and sent 15 firefighters to the scene.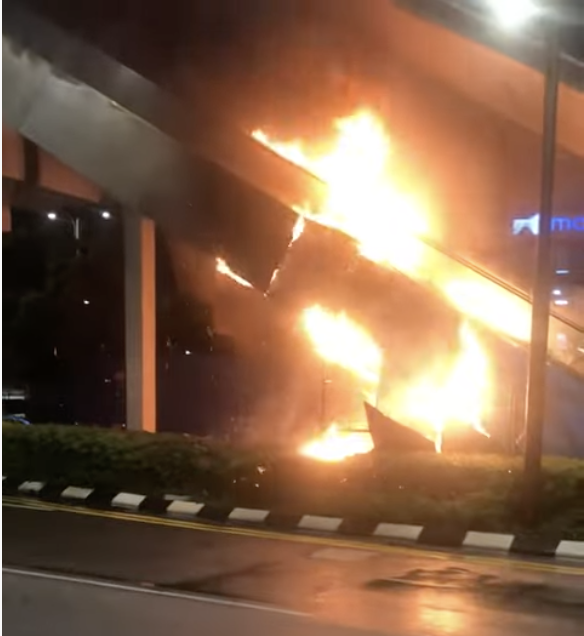 "The whole escalator caught fire, but it was extinguished in a while," the department stated.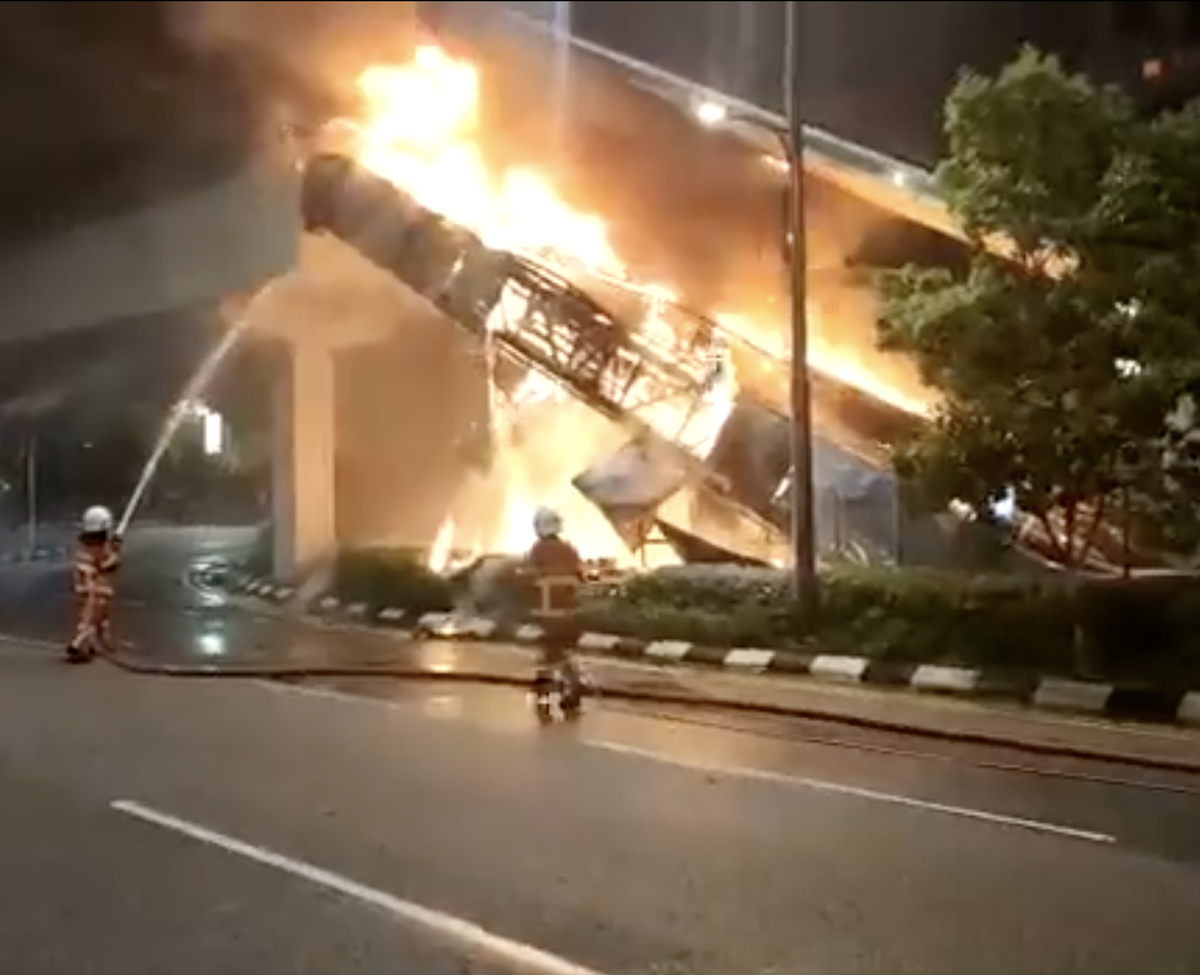 Dang Wangi OCPD Assistant Commissioner Noor Dellhan Yahaya told the Star the fire was possibly caused by a short circuit at one of the control panels, but the actual cause is still under investigation.
The escalator has been closed down for public safety.
No injuries were reported in the incident.
Netizens were shocked and sad to see the damaged escalator.


Some think it is a pity for regular bridge users. Fortunately, the users can still get to Intermark by the entrance at the other end.

The post has garnered 2.7k retweets and 1.9k likes as of writing.
You can watch the video here.
**WeirdKaya tried contacting the original poster but had yet to get any responses upon publishing.
Read also:
---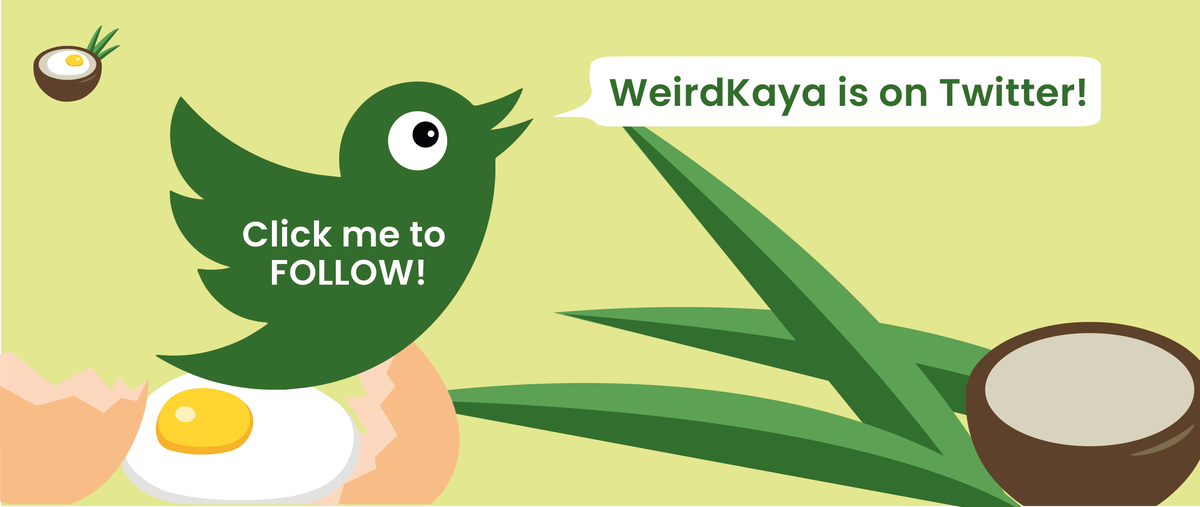 ---
Cover image via Twitter
Editor: Esther Lee