Last month, an elephant was spotted wandering around at a commercial area in Kluang, Johor, which left onlookers stunned.
Just yesterday, another elephant was seen making an appearance at Kluang as well, this time at a residential area.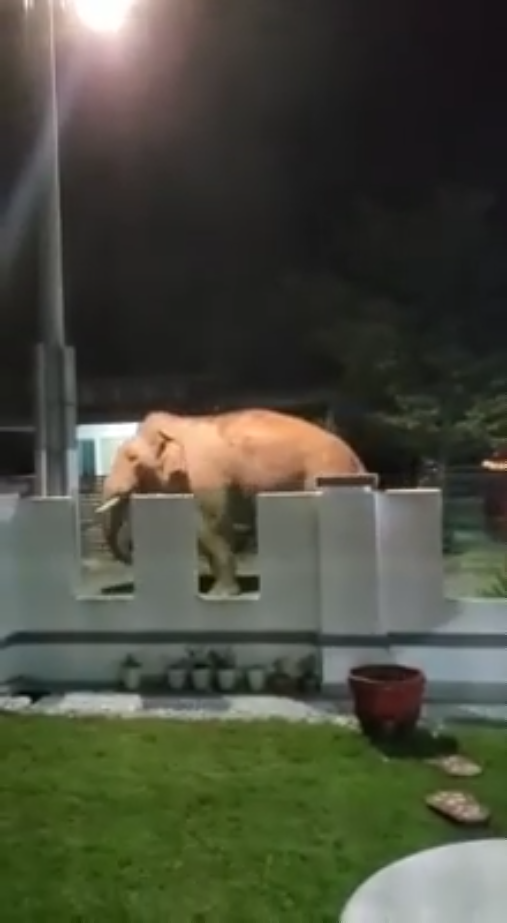 Elephant looks for food
In the 44-second video, the elephant was seen stopping by and paying a visit to one of the houses before slowly making its way to the next one.
Fortunately, it did not cause harm to both property and residents as it simply moved fowards.
According to the video caption, the elephant's believed to be looking for food.
Watch the video here:
'Human greed caused this'
The video has since garnered 38k views and 1.6k reactions so far, along with netizens discussing among themselves over what could've been the cause for the elephant to roam around the residential area.
One asked why it didn't return to the jungle to live, with another netizen replying that development works at the palm oil plantation may have driven it out from its home.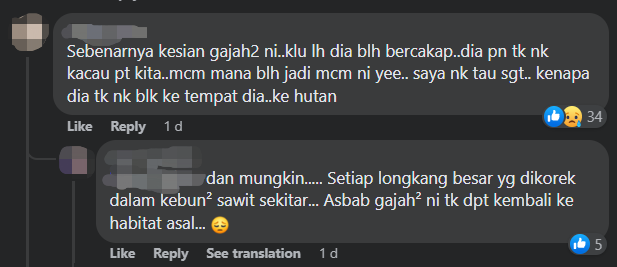 Another wrote that human greed was to blame for the elephant's loss of habitat.

Not the first time
Unfortunately, this isn't the first time elephants have been forced to leave their homes for the concrete jungle.
Aku Budak Kluang recently posted several photos and videos showing the mighty creatures roaming around over the week, with one taking a walk at another residential area.
Just yesterday (Sept 26), another video showed an elephant walking along Jalan Kg Sri Timur.
In another photo uploaded today, as many as 15 elephants were spotted coming out of the jungle beside Jalan Mersing, with the OP urging road users to be on the lookout.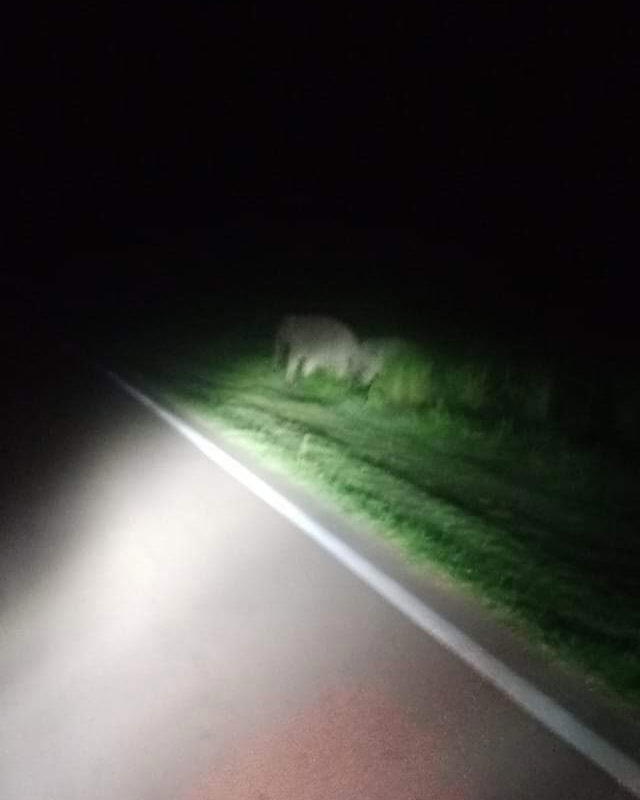 So sad to see the elephants lose their homes. We hope the government will do something address the issue!
Read also:
---