A man believed to be driving under the influence of alcohol crashed his car into a divider and damaged three vehicles at the valet parking of IOI City Mall.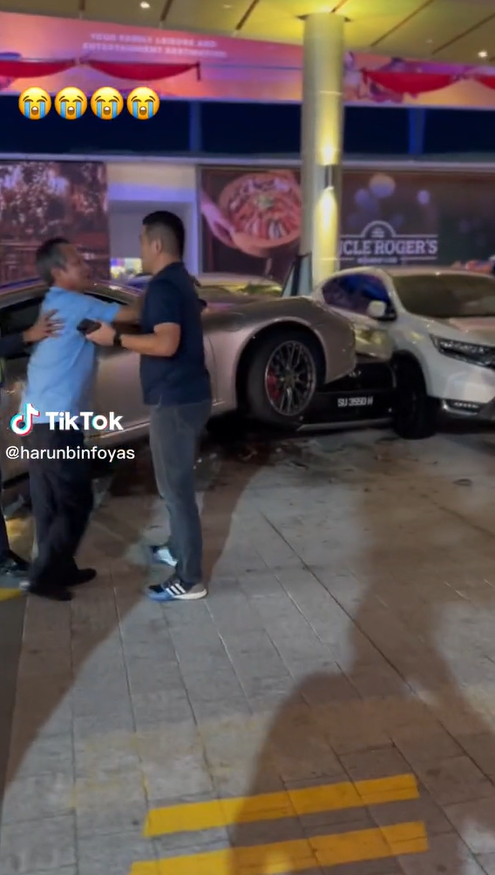 Porsche driver crashes car at IOI City Mall
According to a viral TikTok clip, the man clad in a blue t-shirt was driving a Porsche 911 when he crashed it into three parked cars at IOI City Mall's valet parking.
After the accident, he was seen trying to flee the scene in his wrecked vehicle but was prevented by auxiliary police and passersby.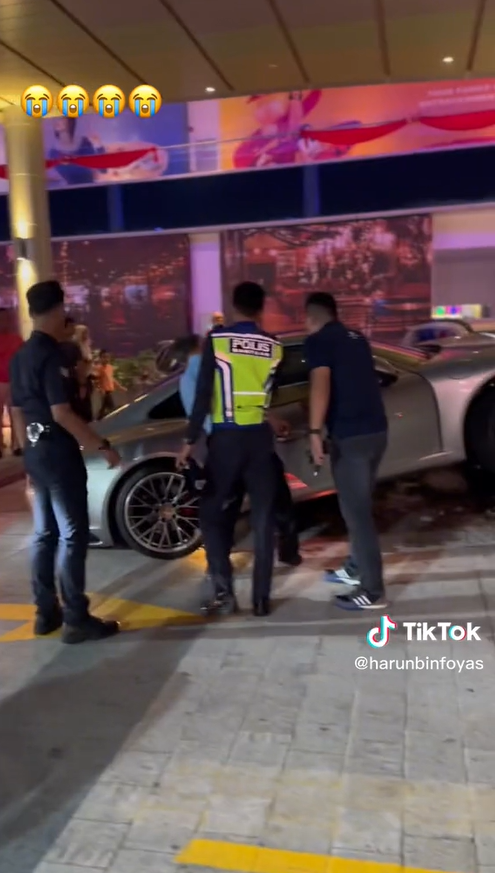 The man was also seen to have difficulty walking straight, indicating that he could have been drunk at the time of the incident.
In a separate video posted on YouTube, it alleged that the man was a Dato'.
Watch the clip here:
Police investigating
Speaking to The Star, Sepang OCPD Asst Comm Wan Kamarul Azran Wan Yusof said that the accident occurred yesterday (Jan 28).
He added that investigations found that the driver was making his way from Le Meridien Putrajaya to Cheras before losing control of the vehicle and colliding with three other cars.
The case is being probed under Section 41(1) of the Road Transport Act for drunk driving.
READ ALSO:
---
---