KEPONG –A lorry that was supposedly 'parked' was caught on tape moving on its own and colliding with several parked cars along the road, leaving netizens astounded.
According to the CCTV footage that was shared on TikTok, the incident was believed to have occurred in front of a factory in Kepong at 11:38am today (Dec 15).
After the lorry pulled up into a car park, a man in a yellow shirt, believed to be the driver, alighted from the vehicle and went on his way.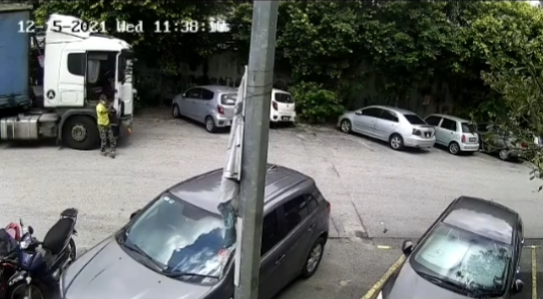 Suddenly, the lorry began to move and descended down the slope, crashing into a few cars and tearing bumpers off in the process.
The OP also claimed that the driver had presumably pulled the handbrakes before getting off the lorry.
In a follow up video, it showed the aftermath of the accident which totally wrecked the cars.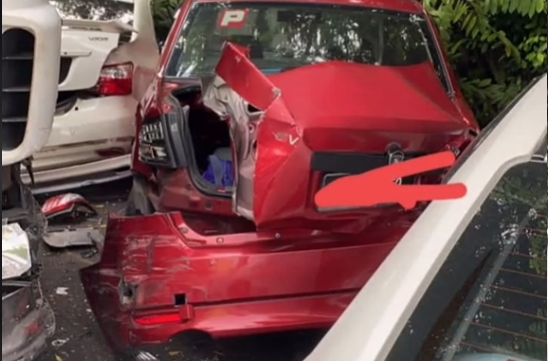 Kesian, kesian
The clip, which has since been viewed 130.1k times, caught much attention from netizens, who were amazed as to how the lorry moved on its own with the handbrakes in place.
One speculated that air could have leaked out from the air breaks commonly used by lorries.

Others expressed sympathy for the driver, who most likely will have to face the wrath of the car owners for the damage he unintentionally inflicted.



Remember to always make sure your handbrakes are fully pulled before you leave your vehicle!
---
It's unrelated to the article but here's our brand-new podcast – Talk Je Lah!
---
Cover Image(s) via TikTok
Editor: Sarah Yeoh