KUCHING – Sarawakians were staring at the skies in awe as a huge piece of debris belonging to China's Long March 5B rocket, which was mistaken for a meteor, crashed down to earth in fiery glory at approximately 12.45am today, reported The Star.
According to US space agency NASA, the rocket's core stage, which weighs 22.5 tonnes, had re-entered Earth's atmosphere over the Indian Ocean.
#USSPACECOM can confirm the People's Republic of China (PRC) Long March 5B (CZ-5B) re-entered over the Indian Ocean at approx. 10:45 am MDT on 7/30.

We refer you to the #PRC for further details on the reentry's technical aspects such as potential debris dispersal+ impact location," tweeted the US Space Command.
'Meteor or apa?'
Several videos of the debris' crash landing was also shared by netizens on Twitter, where it was spotted in several locations such Sibu, Bintulu, and Kuching.
One netizen named Haniq thought it was a meteor, only to realise it wasn't.
meteor spotted in kuching! #jalanbako 31/7/2022 pic.twitter.com/ff8b2zI2sw

— Nazri sulaiman (@nazriacai) July 30, 2022
"There is a long streak of clouds…the people of Kuching have reported hearing the explosion an hour ago," he wrote.
Kuching Sarawak.. meteor or apa pic.twitter.com/HJzN1zbOJ6

— hanifDaslepzz ➐ (@hanifDaslepzz) July 30, 2022
According to astrophysicist and satellite tracker Jonathan McDowell from the Harvard-Smithsonian Center for Astrophysics, the debris was "unlikely but not impossible" for it to descend upon a population centre.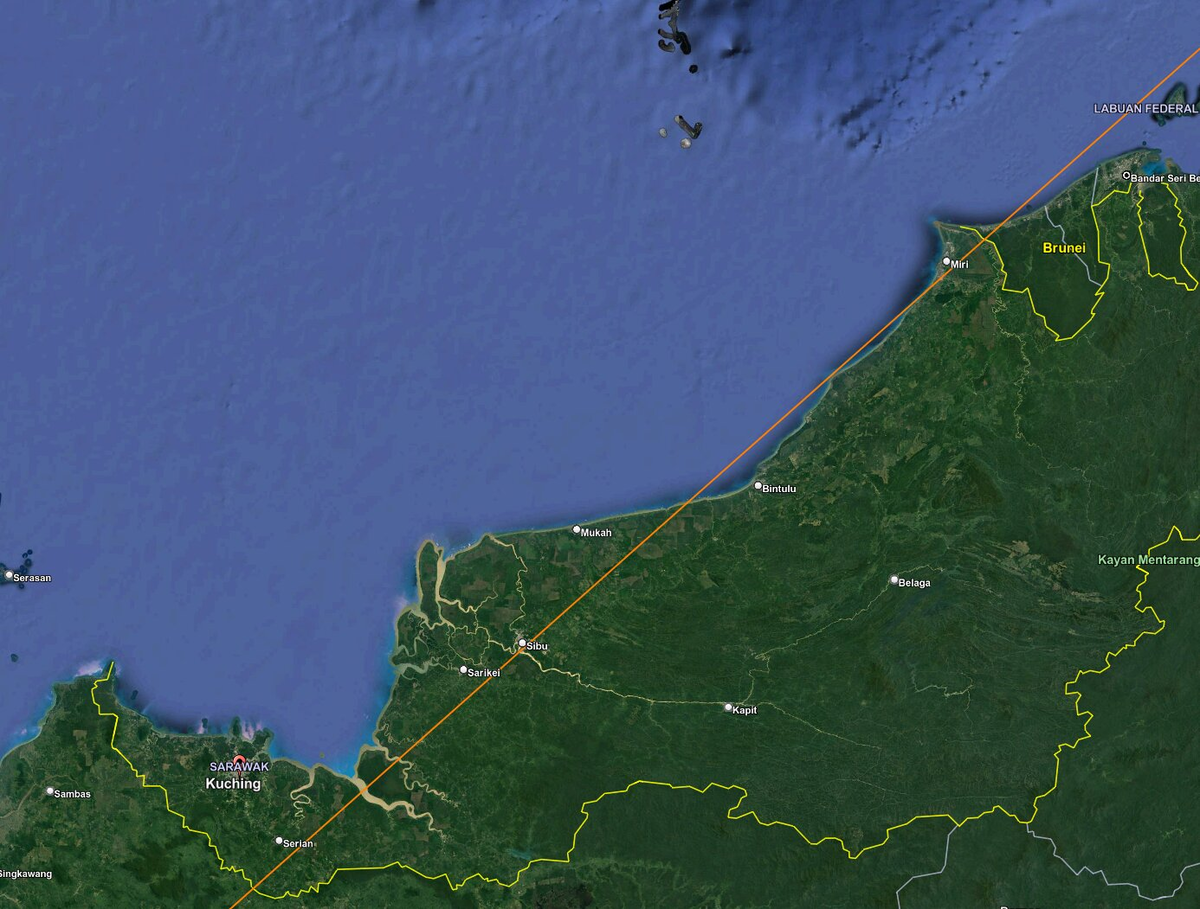 Fragments of rocket
Meanwhile, the Malaysian Space Agency (MYSA) assured that there was nothing to panic over as a majority of the debris will be burnt upon its re-entry to earth, leaving only smaller fragments to fall.
As such, the public need not be concerned about the dangers as 70% of it was water and Malaysia was a small entity compared to Earth's mass area.
"Furthermore, the exact location of the re-entry currently can't be ascertained and Mysa will update on any development from time to time, " it said in a joint statement.
The Long March 5B was launched on July 24 in order to deliver a laboratory module to the new Chinese space station which is currently under construction in orbit.
It's also the third flight of China's most powerful rocket since its first launching in 2020.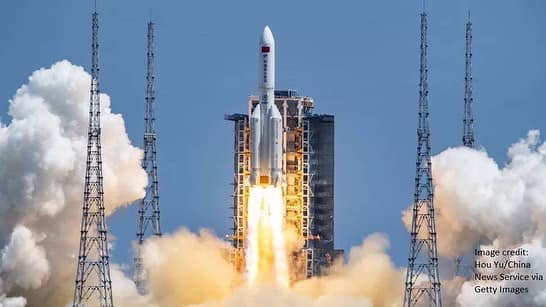 However, NASA alleged that Beijing didn't share the "specific trajectory information" needed to know where the debris might land, reported Malaysiakini.
NASA Administrator Bill Nelson expressed his concerns towards all spacefaring nations, saying that they should follow best practices and play their part to share information similar to this in advance to ensure the reliable predictions of potential debris impact risk can be made.
Doing so is critical to the responsible use of space and to ensure the safety of people here on Earth.
In 2020, a few rocket fragments damaged several buildings in Ivory Coast but no injuries were reported.
Read also:
---

---
Cover Image via Twitter / nazriacai and hanifDaslepzz
Editor: Sarah Yeoh