An area near the Denai Alam toll plaza on the Damansara-Shah Alam Elevated Highway (DASH) has reportedly become a gathering spot for individuals engaged in illegal racing.
Several videos taken by BebasNews shared online showed several cars and motorcycles with modified engines doing "drag races" on the highway at around 12.30 am today, leaving thick clouds of smoke and tyre marks on the road.
The DASH highway was a project by Projek Lintasan Kota Holdings Sdn Bhd (Prolintas) and was opened to the public by ex-prime minister Ismail Sabri Yaakob on Oct 13, 2022, to ease traffic in the surrounding areas.
Residents losing sleep
A resident at a housing area in Perdana Heights in Section U10, Shah Alam, told BebasNews that he couldn't sleep at night due to the noise because of the loud noise.
It has been happening for the past two months. I have made a complaint to the police in this area, but no action has been taken," said another resident.
Another resident expressed worry about fatal accidents occurring if the illegal racing continues.
"If the racers involved die, I don't care. But I don't want it to happen to other traffic users on the highway," he said.
When contacted by BebasNews, the Bukit Jelutong police station said they had received complaints from residents but claimed that the illegal racers disappear every time they arrive.
Prolintas to work with police
Following massive complaints, Prolintas issued a statement yesterday announcing that they're taking the incident seriously.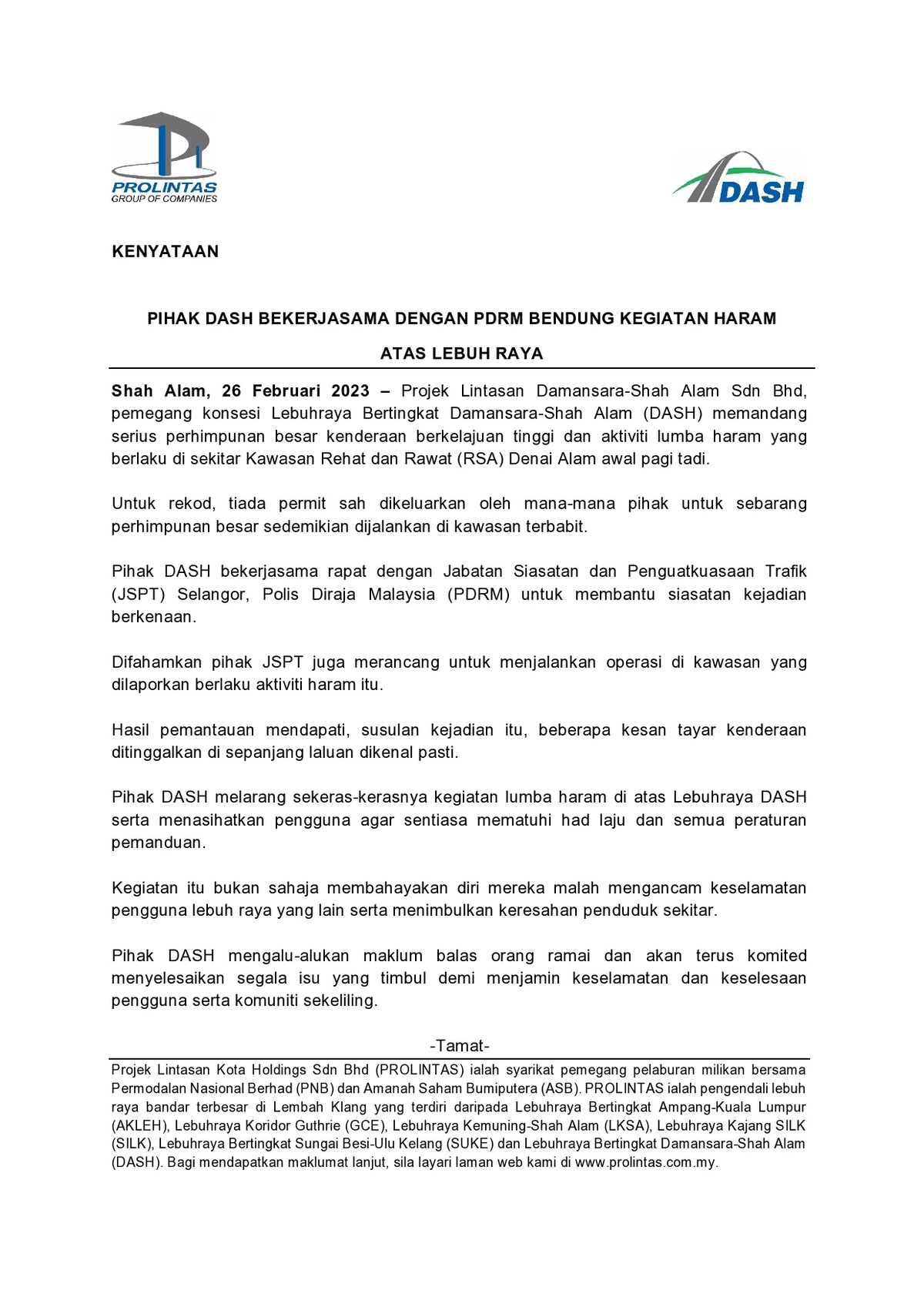 In the statement, Prolintas said that large gatherings are not allowed near the Denai Alam area and that they're working closely with the Selangor Traffic Investigation and Enforcement Department (JSPT) and police.
They added that their inspection found several tyre marks left by the illegal racers.
"DASH strongly prohibits illegal racing activities on the highway and advises users to always comply with speed limits and all driving regulations.
"The public is welcome to send their input and feedback to the highway authorities for the safety and comfort of road users and the surrounding community," it said.
Read more:
---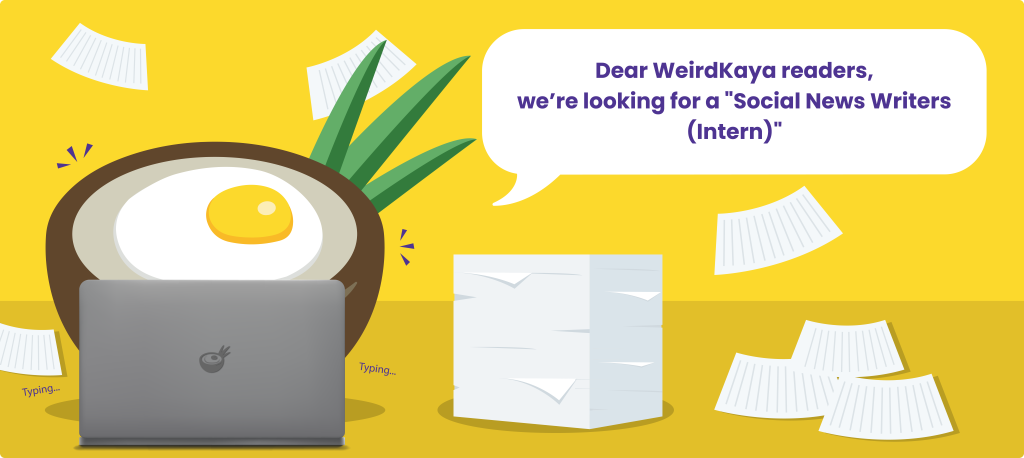 ---