MCA candidate Daniel Ling Sia Chin was left with egg on his face after he got savagely owned by an auntie who confronted him about rampant corruption in Malaysia.
Ling is facing PH heavyweight and incumbent Hannah Yeoh, who will be defending her Segambut parliamentary seat in GE15.
Passionate speech about corruption
In a video posted on Twitter by @KlutzyKucing, it first begins with the auntie introducing herself as Karen.
She then went on to make a passionate plea for Malaysians to vote corruption out and "drain the swamp" as the future of Malaysia hung in the balance.
All throughout the auntie's 'speech', Ling was in full agreement with her and decided to add his thoughts in as well.
We do not want corruption. We want a fair government. We want a stable government so that investors can come in. When they come in, they (Malaysians) will have a lot of jobs and the economy will increase, which will bring prosperity to the rakyat.
'When I was young…'
However, things took a slightly uncomfortable turn when the auntie asked Ling what BN had done for Malaysians for the past 50 years.
In response, Ling got a tad too defensive and began explaining why he should be elected as Segambut MP.
He said that while he would do his best to serve the people, he couldn't promise "the sky and moon" as he had limitations.
To illustrate his point, he shared an anecdote about what his mother told him when he was young.
"When I was young, my mum always said, 'If you cannot do something, you must not promise (to do it).'
"When you (fail to keep) your promise, you will lose your reputation, confidence, image, and the respect and trust of people."
Ling then wrapped up by confidently proclaiming that he had followed the advice and "principles of life" given to him by his mother.
Auntie delivers KO blow
In a twist that no one saw coming, the auntie delivered what was possibly the greatest takedown in history when she said:
At the end of the day, my parents also taught me that I cannot steal other people's money!
This clearly made Ling squirm and wishing that he never said what he said previously. He also tried to put an end to the conversation by sliding away from the auntie.
However, the auntie refused to let him go so easily and followed up with an equally savage statement: "When I talk about corruption, you want to go away." Dayummmmm.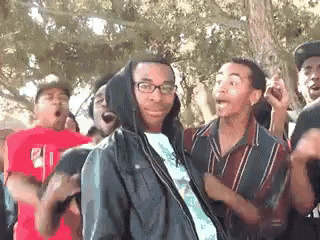 Watch the video here:
Muahahahaha….

Tengok ni, calon BN kat Segambut kena tiu dgn pengundi sana.

Gelabah tetek dia, nak tutup camera. pic.twitter.com/b3EdTh0fUS

— BenamBNBetul2 (@KlutzyKucing) November 9, 2022
You go, auntie!
The clip has since made the auntie into a folk hero where she was praised for her bravery in confronting Ling over pressing issues.


Even Hannah Yeoh herself couldn't help but to comment on the video, where she said that she received the clip by tons of netizens.
You have no idea how many people sent that mca video to me today 😅😅

— Hannah Yeoh (@hannahyeoh) November 9, 2022
What do you think of this auntie's performance? Let us know in the comments!
READ ALSO: