A disgruntled netizen has taken a KFC outlet in Kuala Lumpur to task on Twitter after receiving sesame balls instead of potato wedges.
In the Tweet, he wrote that he had placed an order for nuggets and potato wedges via the Foodpanda app but was given sesame balls.
He also received a handwritten note from KFC explaining the situation:
Potato and wedges finish stock. All KFC. Sorry. Changed to Black Sesame Ball. Next time you can choose mashed potatoes or nuggets.
Dear @KFCmalaysia

Kalau semua benda dah habis, tak payah jual! Kentang dan wedges katanya dkt seluruh malaysia dah takde stock..3x order benda sama tp dapat sesame ball, apa jadah..

Haritu Order ayam di baginya Roti🤦🏻‍♂️ pic.twitter.com/BsY5FYEZzZ

— FoodPornMalaysia (@MalaysianFoods) March 8, 2022
Worse still, the netizen wrote that he had ordered the same meal three times and was given sesame balls, adding that he was previously given bread when he placed an order for chicken.
He also angrily told KFC to delist unavailable items from its menu to avoid confusing customers.
If those food items are out of stock, don't list it!
In a follow-up tweet, the netizen wrote that he had lodged a report through Foodpanda but received no response and pointed out that other KFC locations do not list unavailable items on the menu.
KFC responds
The tweet has since garnered 228 retweets and also caught KFC Malaysia's attention, where it responded on Twitter saying that the unfortunate incident was due to a global potato shortage.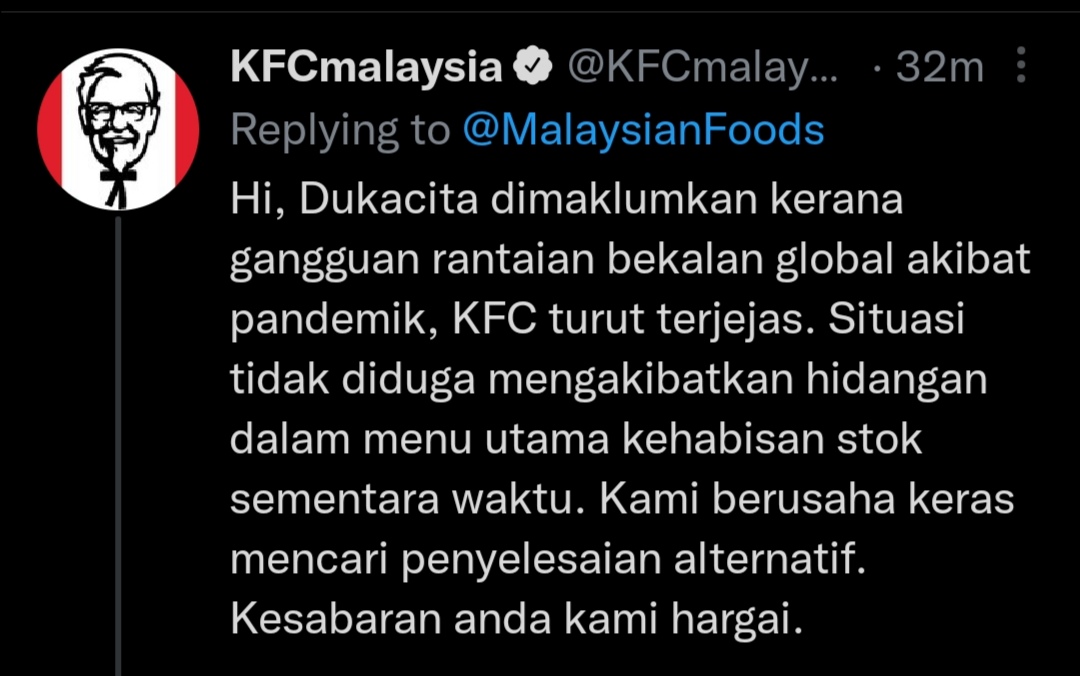 However, netizens were unconvinced by the explanation and said that delisting unavailable items off the menu wasn't a hard task to do.

Some also also complained that they were unable to purchase fried chicken as some outlets were left with nuggets and burgers only.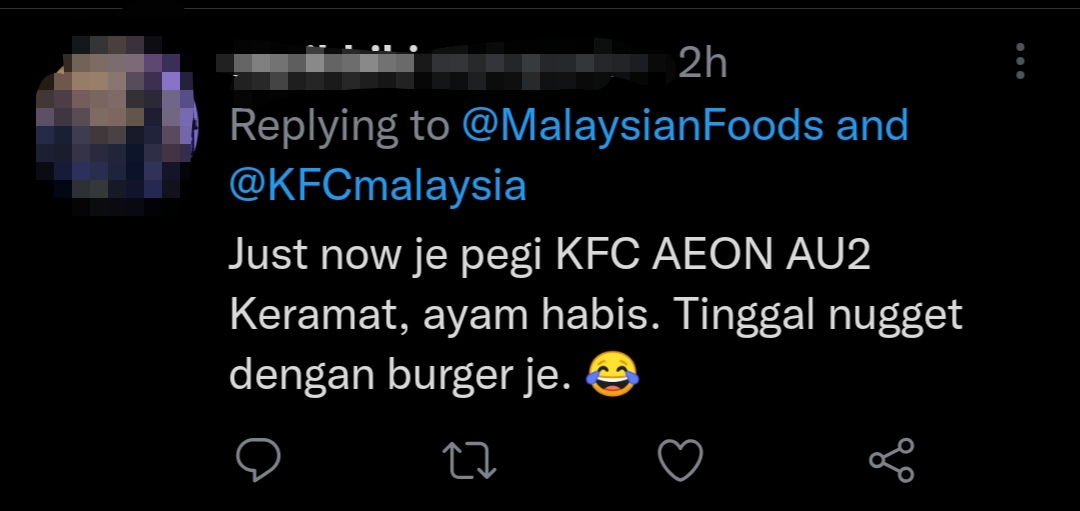 Have you been affected by the shortage too? Let us know in the comments!
READ ALSO: Rev Up Your Soybean Game With These Soy-Delicious Places In Subang!