CHUKAI – A 74-year-old Covid-19 patient lost her life after the ambulance which was transferring her to the Setiu Hospital crashed with five other vehicles yesterday (Mar 15).
Her daughter, Murniyati Harun said her mother, Fatimah Jusoh, had passed away at around 1:30 pm while receiving treatment at the Sultanah Nur Zahirah Hospital (HSNZ) in Kuala Terengganu.
Berita Harian also reported that the family had recently lost the head of the family Harun Md Zin 12 days before the accident.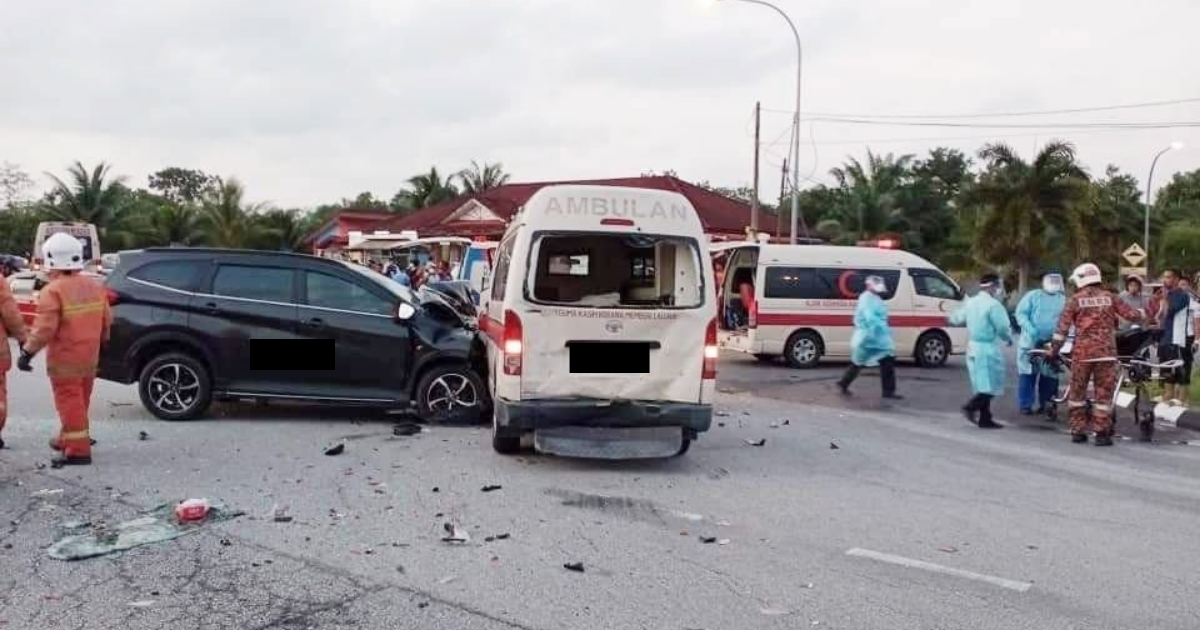 "Throughout their lives, my parents were very happy and were always together. Indeed, it's the will of God to allow them to die days from each other," Murniyati told the Malay daily.
'Never got to see her again'
Murniyati added that her mother had broken her right thigh and jaw as a result of the accident and was rushed to the hospital.
However, she did not show any response and relied entirely on respirators.
Before that, Fatimah was hospitalised at the Kemaman Hospital after she was diagnosed with Stage 4 Covid on Friday (Mar 11).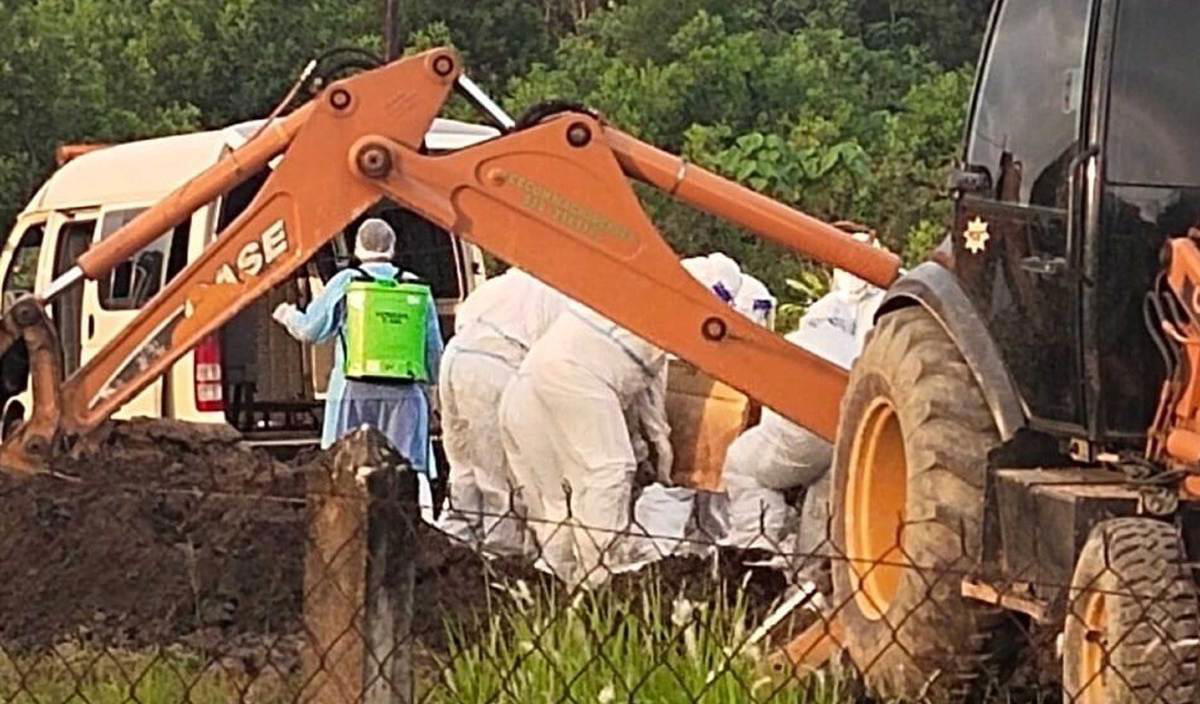 However, her children couldn't pay her a visit due to the restrictions and could only receive updates about her condition from the hospital staff.
Murniyati added that her mother, who had previously lived at Kampung Mak Kemas in Bukit Payong, was invited to stay at her home at Kampung Bukit Kuang Kemaman last year.
"Although she had difficulty walking following a fall, she was still able to communicate with us and did not exhibit any strange behavior prior to the accident," she said.
Fatimah was later laid to rest at Tanah Perkuburan Islam Kampung Bukit Kuang at 7 pm.
---
It's unrelated to the article but here's our brand-new podcast – Talk Je Lah!
---
Cover Images via Harian Metro
Editor: Sarah Yeoh