A couple's fight in front of a shoplot over the weekend has recently gone viral online, which not only left a destroyed water tank, but an iconic one-liner as well.
In the video posted on Thursday (Aug 4), a woman could be seen walking and stopping in front of a shoplot in a huff as a man came running up to her from behind while pleading with her to cool off.
'I just want to buy McDonald's for you!'
Throughout their conversation, the man could be heard saying, "I just want to buy McDonald's for you, I just want you to be happy" several times.
However, in the midst of doing so, he became more and more hysterical by the minute, causing the woman to tell him to calm down and explain things more coherently.
Tears out & kicks water tank
As the man's emotions quickly spiraled out of control, he suddenly kicked a nearby water tank and tore it out from the machine, causing it to tumble onto the ground.
Having let out some "steam", the man then told the woman that they should take their argument back home as he forcefully pulled her away from the scene, leaving the water tank behind.
Watch the video here:
BF publicly apologises
Following the video's release, netizens have wasted little time in making memes out of the humourous clip using the epic one-liner used by the man.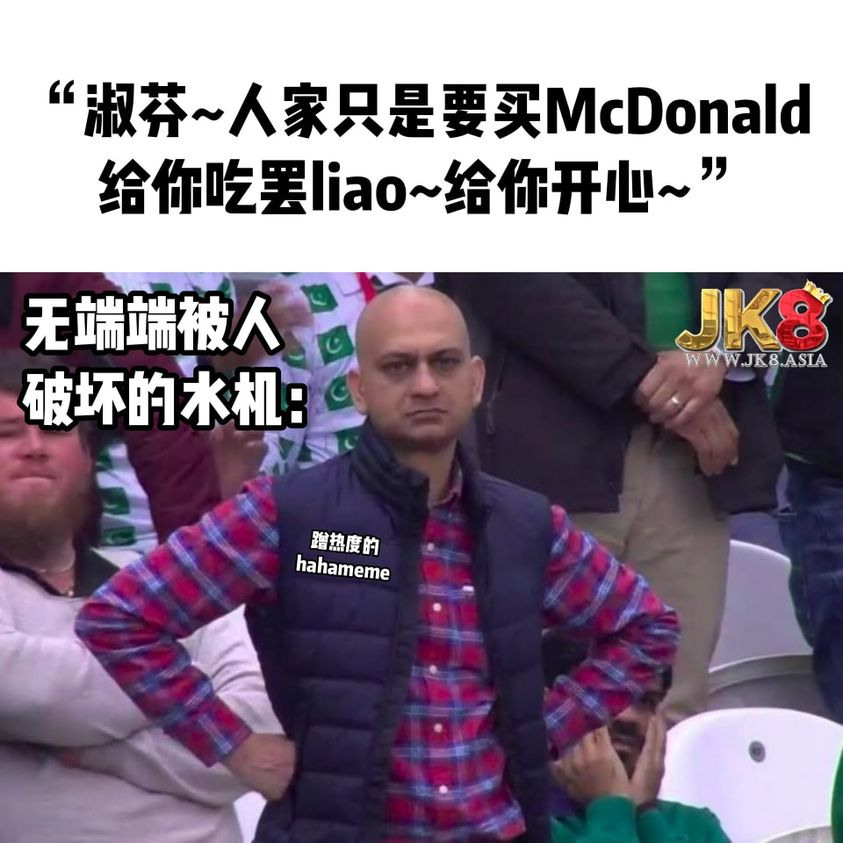 The man has since come out with a formal explanation to clear any misunderstanding that may have occurred over the incident.
According to a 4-minute video, he explained that his girlfriend had been waiting for him with a empty stomach since the afternoon on Chinese Valentine's Day.
"She didn't want to have Mcdonald's for dinner and didn't have the appetite to eat. I told her that she has to eat regardless as it is bad to skip meals."
I love my girlfriend very much and I want to take care of her. Unfortunately, Mcdonald's was the only thing that is still open at that time.
He added that it was never his intention to destroy the water tank and only resorted to kicking it after he was unable to control his emotions.
"I've contacted the owner of the shop and we have resolved this matter privately."
He also urged netizens to stop spreading rumours about the incident as it was affecting his livelihood.
Watch the video here:
Read also:
---

---
Cover image via Facebook/JB 吹水站