BUKIT MERTAJAM – A woman and her boyfriend were left with serious injuries after a four-wheel drive allegedly went against traffic flow on Saturday (July 9).
According to a Facebook post by Tan Chea Yee, she wrote that she and her boyfriend were coming back from Bukit Mertajam at around 11pm when the four-wheel drive collided into them.
She added that they were unable to swerve in time as it as dark and they were driving on a winding road.
As a result of the crash, their red Volkswagen was completely crushed due to the sheer impact.
A video taken by a motorcyclist on the other side of the road was also attached in the post, where it showed that the four-wheel drive had indeed driven in the opposite direction.
Boyfriend currently in ICU
Tan wrote that shortly after the accident, an ambulance arrived at the scene and brought her and her boyfriend for a urine and blood test, which later proved that neither of them were under the influence of drugs or alcohol at the time.
She added that her boyfriend is now fighting for his life after he underwent a 7-hour surgery and is still unconscious.
Tan also uploaded a picture of a bruise she sustained from the crash, which showed that she was wearing a seatbelt when the accident happened.
Wasn't allowed to file a report
Tan further claimed that the police officer assigned to the case told her that she was unable to file a police report as she wasn't the one driving the car.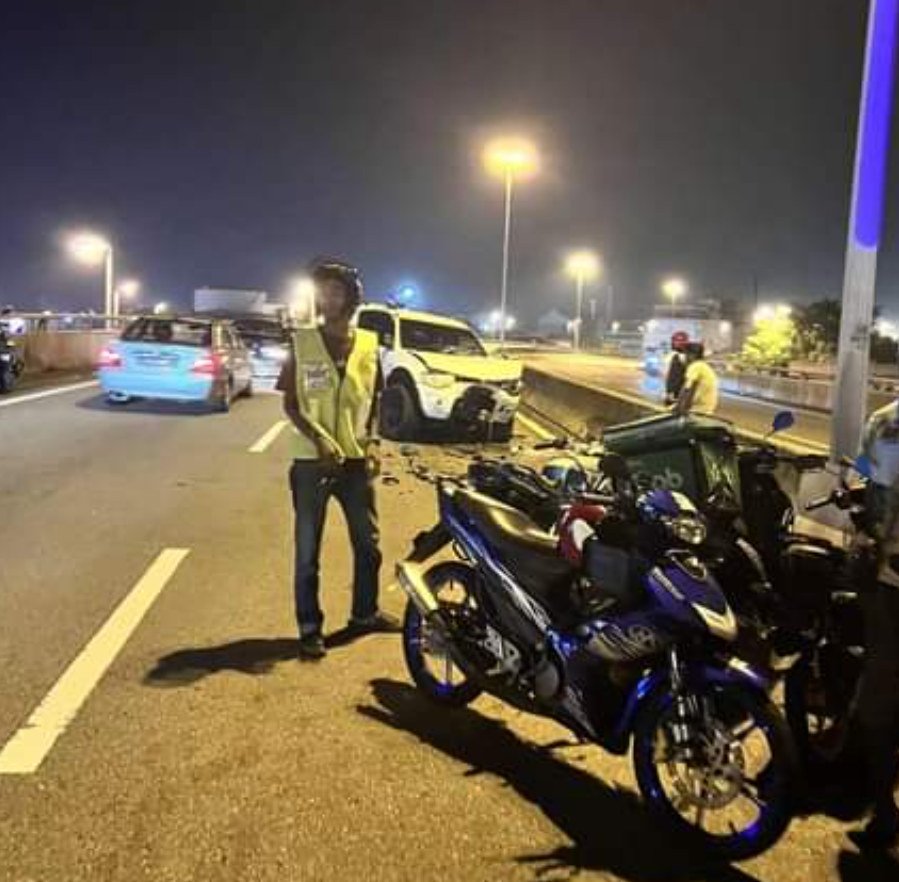 "Doctors are unsure when my boyfriend will regain consciousness. When will he ever be able to file a report?
Wasn't I hurt by the perpetrator? Why am I not authorized to make a police report? If no one reports the crime, who can guarantee that the perpetrator will not escape?" she wrote.
Thankfully, she was able to identify the driver's number plate with the help of eyewitnesses and proceeded to file a police report.
She also said that the accident has left her in deep fear and anxiety over what's to come.
"I am still traumatized by this event and the fear has not dissipated yet."
Suspect in police custody
Fortunately, justice was served to Tan after she received a call from the police saying that the suspect was arrested yesterday and thanked netizens for sharing her story.
According to the screenshot, the case will now be investigated under Section 42(1) of the Road Transport Act for reckless driving.
Read more:
Cover image via Facebook Tan Chea Yee.