Wanting to remain just as close to their sons who succumbed to Covid-19 last year, an elderly couple in Kepala Batas, Penang, have faithfully visited and prayed by their graves every day.
In a TikTok video which has garnered more than 192,000 views within four days, the couple Adnan Zakaria, 71, and his wife Che Sayang Arsyad, 67, were seen spreading out a mat before sitting down by the graveyard near their home and reciting prayers.
The couple's seventh son Muhammad Nazreen, 28, who posted the video, told mStar that his parents have been unable to move on with their lives ever since his brothers' passing in August.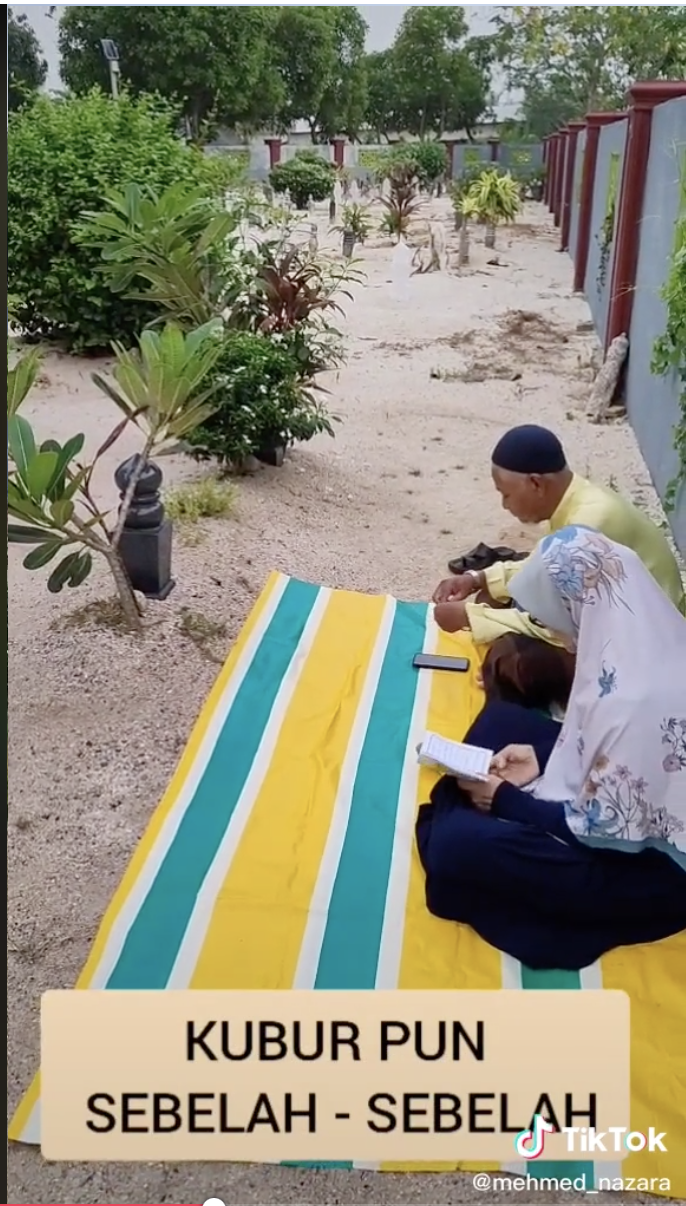 "My third brother Syiful Iskandar passed away on a Wednesday afternoon while my fourth brother Mohd Noor Badarudin left us the next morning.
"Both of them were buried next to each other in a cemetery near our parents' house," he said.
Nazreen added that they would leave the house at 7am by motorcycle after the dawn prayer and spend at least two hours at the graveyard — a routine they've never missed except on rainy days.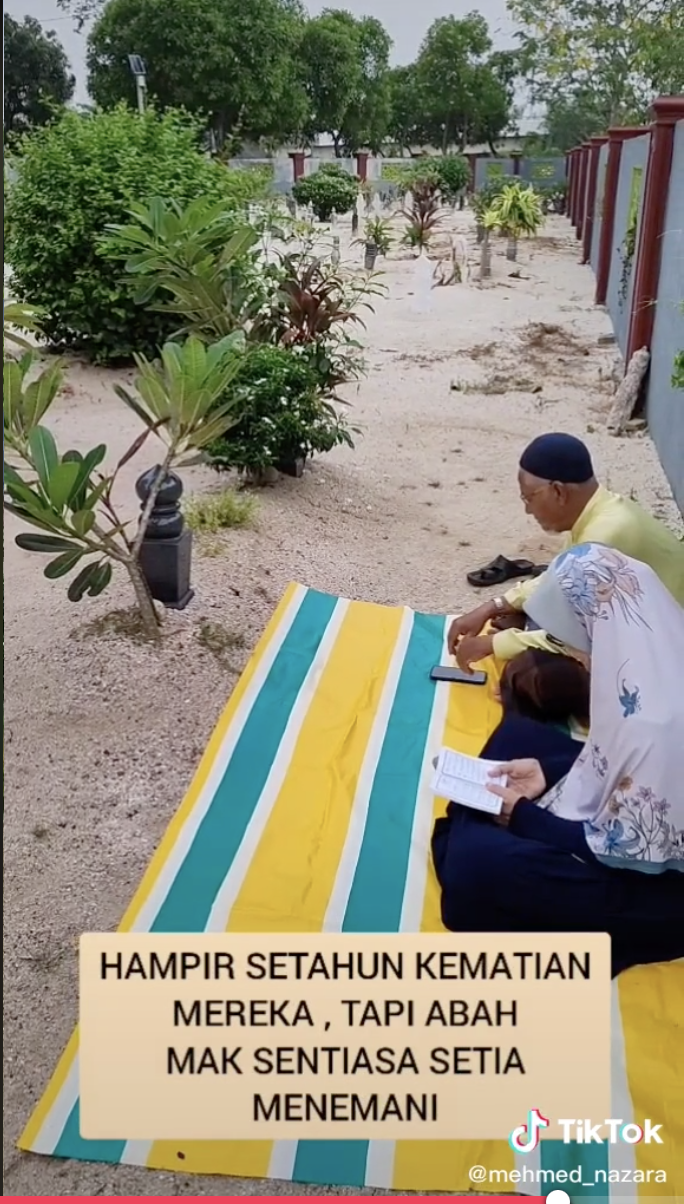 'They want to feel closer to their sons'
Nazreen said that he always asked his mother why she and his father chose to travel all the way to the graveyard when they could do it at home.
She said that by doing that, they would feel closer to them."
He also admitted that he never thought the TikTok video would go viral online.
"I didn't expect it would blow up and touch so many people," said Nazreen, who works as an executive at Zakat Penang.
With the passing of his brothers, the festive atmosphere during Hari Raya Aidilfitri and Aidiladha have become a little more solemn and gloomy.
"Celebrations have never been the same since. Previously, all eight of us siblings would return to our hometown and each of us had our own roles. But now, it has all changed. No special dishes, no new dresses for our parents. Just sorrow."
Watch the video here:
Outpouring of sympathy
Netizens have since expressed deep sympathy for the elderly couple's loss and hoped that they will eventually be comforted.
"It's so fortunate that their sons' souls can receive prayers from their parents continuously… Same with my sister's soul too. Hope their souls will be at rest."

"I cried when I watched the video. I pray that your parents will have good health and longevity to read the Yasin and pray."

Read also:
---

---
Cover Image via TikTok / Mehmed Nazara
Editor: Sarah Yeoh