While it's annoying to be added by a scammer into an unknown WhatsApp group, many have unfortunately been tricked of their savings through such 'innocent' tactics.
Unfortunately for this scammer, he apparently picked the wrong target by choosing Communications and Multimedia minister Fahmi Fadzil as his victim.
'I've contacted PDRM'
In a tweet by Fahmi on Dec 25, he wrote that he was added into a WhatsApp group named 'TikTok Traffic Group E83' out of nowhere.
One of the group's admin, who called herself "TikTok Jane", then reassures members that they won't lose anything or spend any money, adding that they can meet new friends and have additional income along the way. Yeahhhhhhhh right.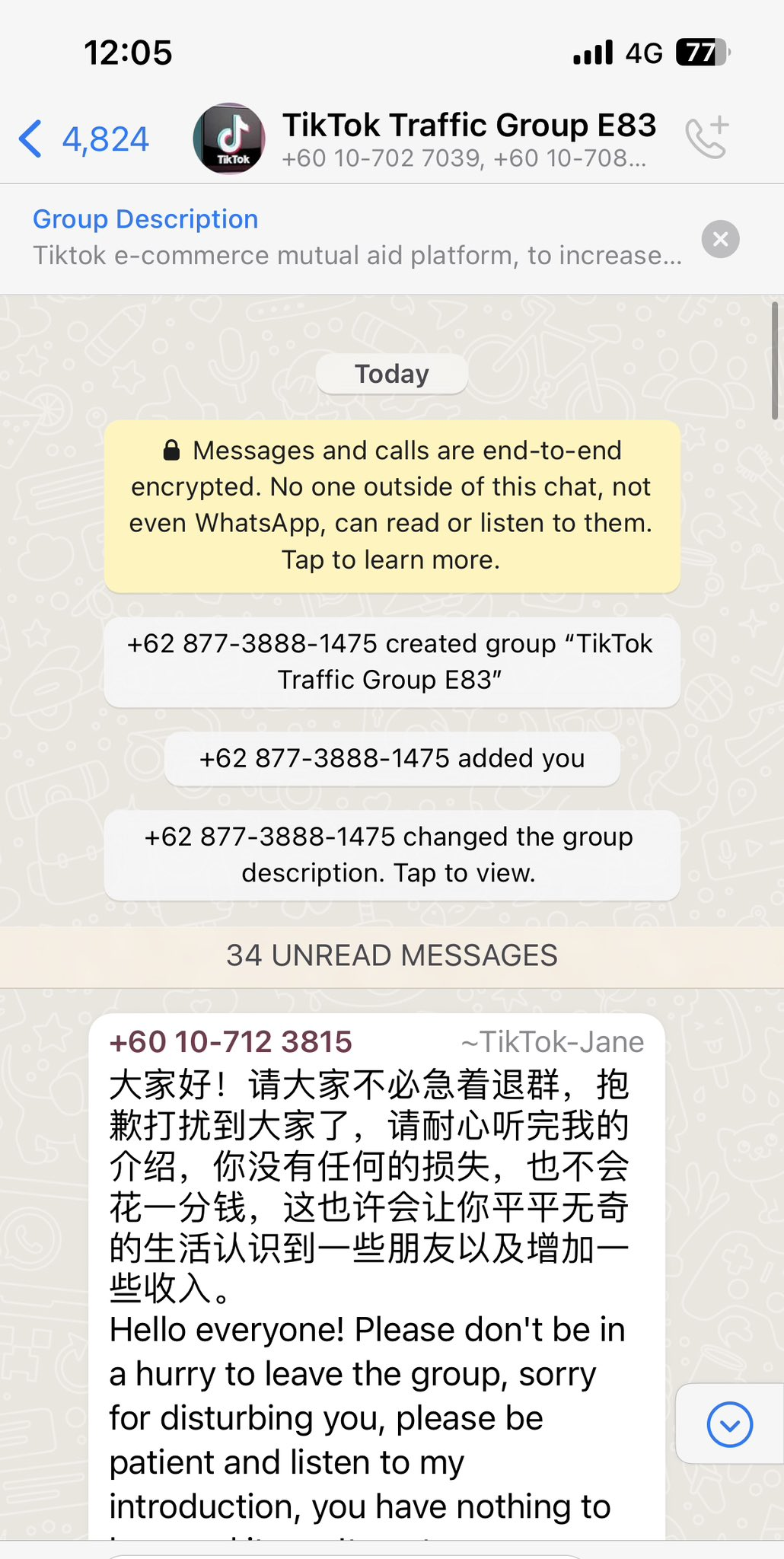 This didn't impress Fahmi at all, who then proceeded to announce that he had alerted the police and Malaysian Communications and Multimedia Commission (MCMC) about the group.
Seconds later, he was kicked out from the group.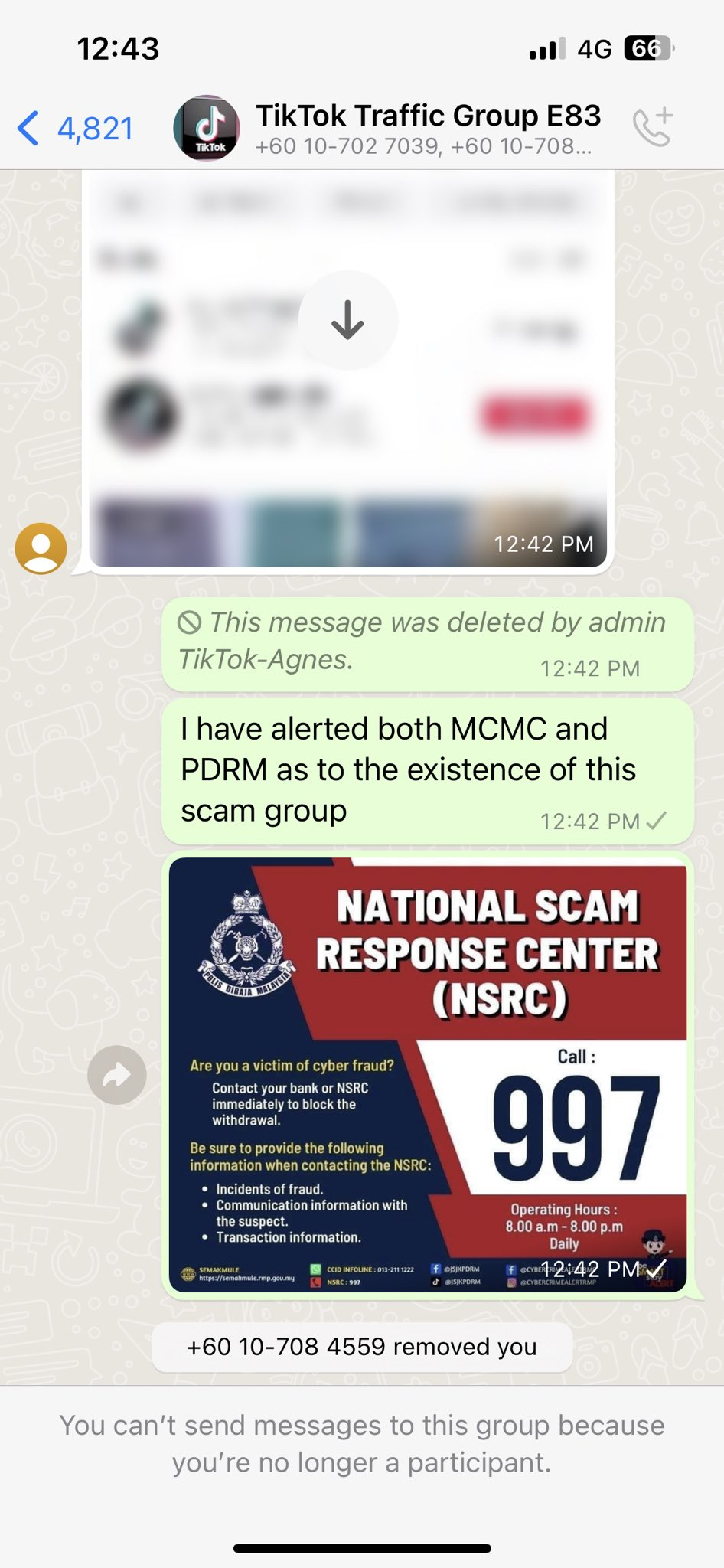 He then called upon those who have been victims of such scams to contact the authorities via 997 immediately.
Read the tweet here:
Scammer masukkan saya dalam group WhatsApp scam.

Bila saya kata dah alert PDRM & SKMM, saya kena kick.

Jika anda mangsa scam, sila segera call 997. pic.twitter.com/uFVoNiy99J

— Fahmi Fadzil 🇲🇾 (@fahmi_fadzil) December 25, 2022
'How did they get his number?'
The tweet has since left netizens with many questions surrounding Malaysia's cybersecurity, where they wondered how a minister's phone number fell into the hands of scammers.

They also urged Fahmi to probe the root cause behind the leaking of contact numbers to unscrupulous parties.

Prior to GE15, Malaysia's weak cybersecurity was brought to light after more than 800,000 Malaysians had their personal details from SPR's website leaked and sold online:
---
It's unrelated to the article but here's our brand-new podcast – Talk Je Lah!
---