Malaysia's cybersecurity was brought into question once again after lowyet.net reported that the personal details of 802,259 Malaysian voters stored in mySPR's website system were leaked and sold online.
More than 800,000 M'sian voters compromised
In a tweet by @acaiijawe, a picture showed a notice from a seller under the username @actifedot, who claimed to have a 67GB file containing 1.6 million images taken from mySPR's Electronic Know Your Customer (eKYC) system.
Camnelah hackers ni boleh dapat semua data Pengundi dari database SPR ni.

Maklumat lengkap siap nama, IC, nombor telefon, email dan alamat. Tak cukup dengan tu, ada gambar IC dan selfie sekali!

Murah plak tu harganya 😭. Kasihan kita semua.

Harap ini semua palsu. pic.twitter.com/y9A107q1FT

— Faisal Rahim (@acaiijawe) November 9, 2022
Personal details also allegedly included full name, ID number, e-mail address, birth date, hashed password, and full address.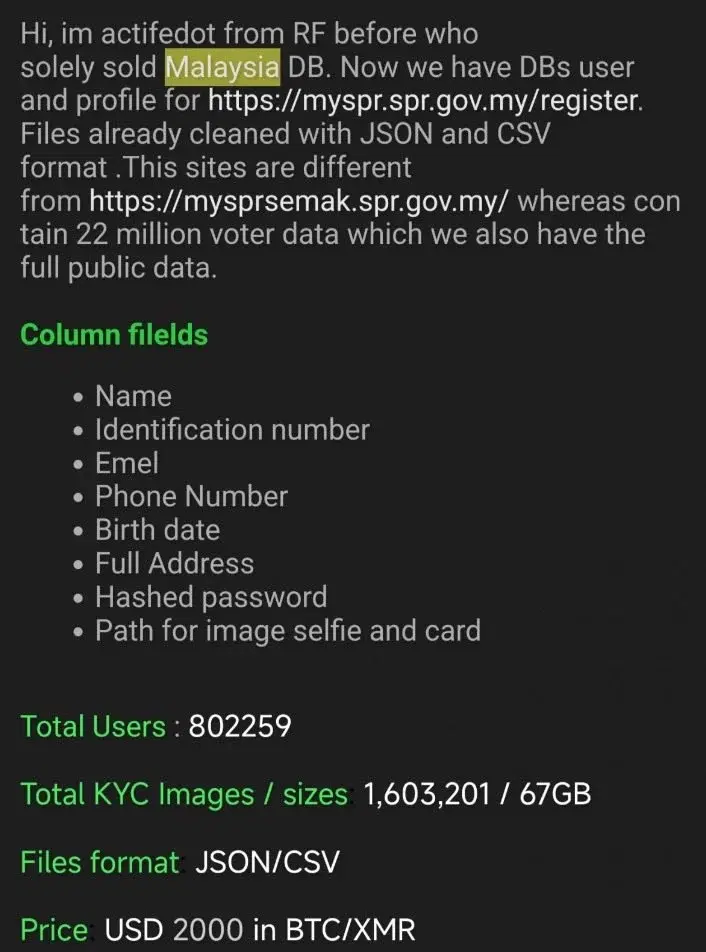 The seller also claimed to have the full electoral roll along with the details of 22 million Malaysian voters and is asking to be paid USD2,000 (approximately RM9,401) in either Bitcoin or Monero cryptocurrencies.
Despite the shocking revelation, lowyet.net reported that the listing was posted on the database marketplace since April and further alleged that the same seller was involved in the leaking of the National Registration Department (JPN) database in May.
PM orders investigation
Following the bombshell report, caretaker Prime Minister Ismail Sabri called upon the Election Commission (EC) to investigate the matter.
"As an independent agency, EC should investigate this," he said as quoted by NST.
Meanwhile, caretaker Home Minister Datuk Seri Hamzah Zainuddin said that it has yet to receive a report regarding the matter.
He added that no police report was lodged so far.
"However, what I want to emphasise here is that the data obtained from the Election Commission (EC) is only the name and ID (identity) number and if it comes with the phone number, this means it is a form of fraud," he said.
Read more:
---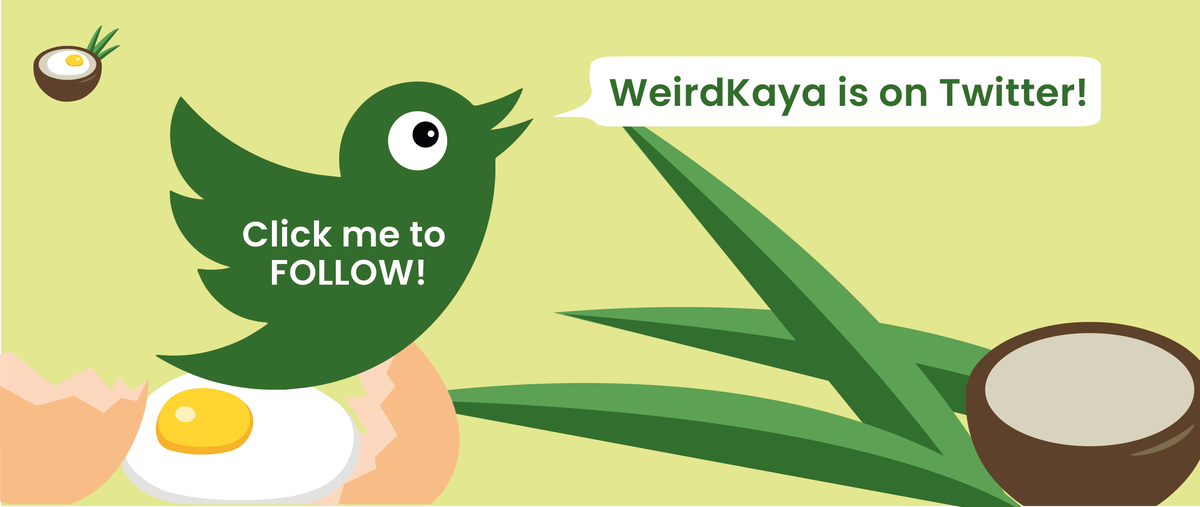 ---
Cover image via Twitter/ @acaiijawe