As one who's been a fan of Coldplay ever since time immemorial, I've always wanted to see them perform live after hearing stories and seeing photos from friends who had the opportunity to watch them, where the concert was described as "colourful", "magical", and "breathtaking".
So when the band announced that they would be holding their first ever concert in KL, I knew that I had to see them by hook or by crook as I didn't want this golden chance to slip away.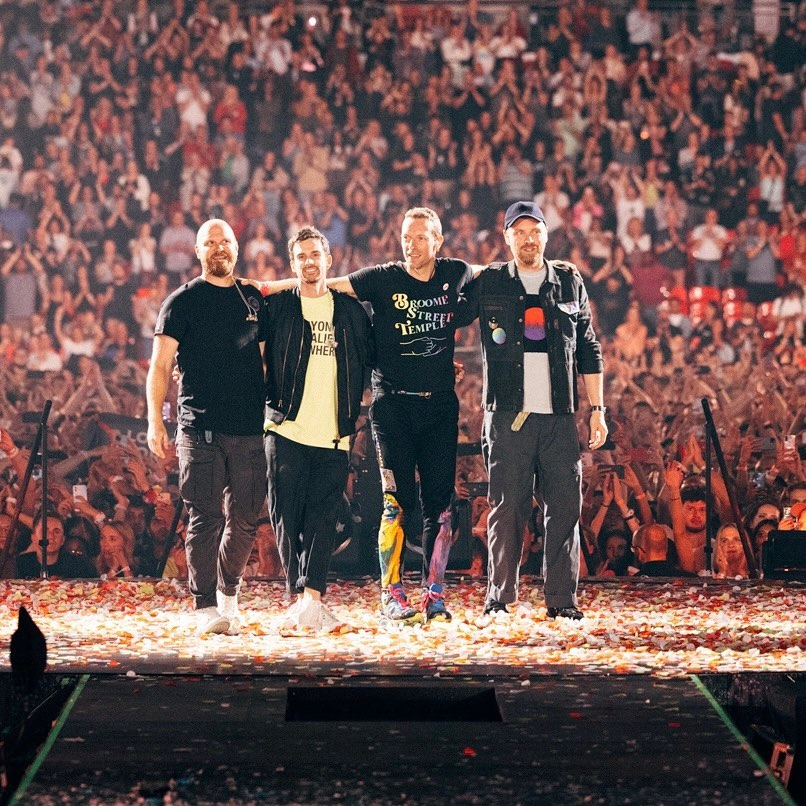 However, there was one major obstacle I had to get past first — the notoriously long line which awaited me as I had to 'compete' with thousands of Malaysians itching to get their hands on tickets too.
Thankfully, a friend of mine had a CIMB card which allowed me join the presale, saving me from the event of having to fight with the rest for tickets. Despite the advantage, I still had to go through the nightmarish process of server breakdown and seats being snapped up like hot cakes.
Here's how it all went down:
1. Queuing up…to get into the queue
Sounds weird, doesn't it? Apparently, this was the first step I had to take when I logged into my Live Nation Malaysia account, where I saw a pop-up notification telling me that I was already in the queue and to wait until tickets start selling at 10am.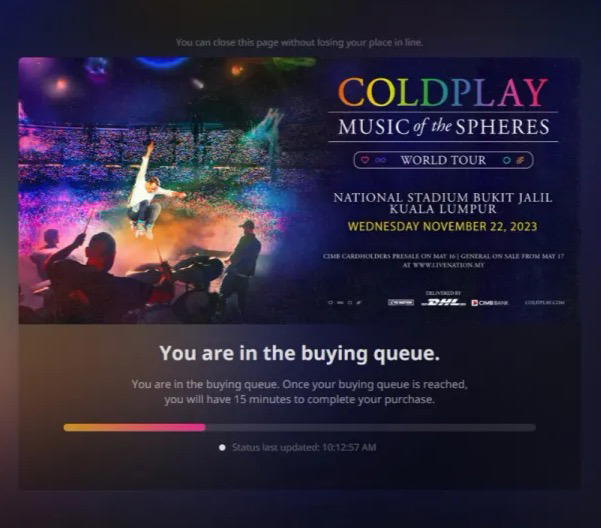 Once the clock struck 10am, I was placed into the buying queue, where I had to wait for the bar to 'fill up' while praying that my desired seats were still available.
2. Entering the details and picking seats
When my turn came, I was directed to Go Live Asia's page, where I was required to enter the first 6-digits of my friend's CIMB card, which I promptly did so.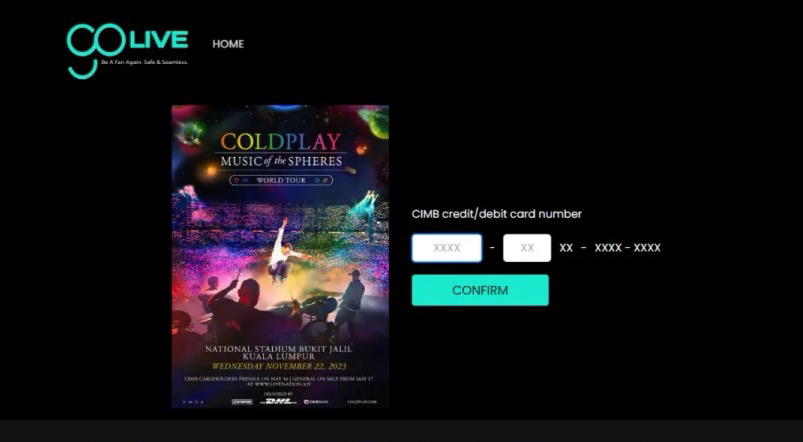 After I selected the section where I wanted to be seated (CAT 7 in this case), I was shown a chart of available seats at the selected section. Although I was banking on the fact that most would not aim for the cheaper seats, I was proven wrong after seeing the a sea of 'no entry' symbols marked across the section!
Thankfully, I managed to snap up three seats for myself and two other friends and clicked on the 'Book Now' button.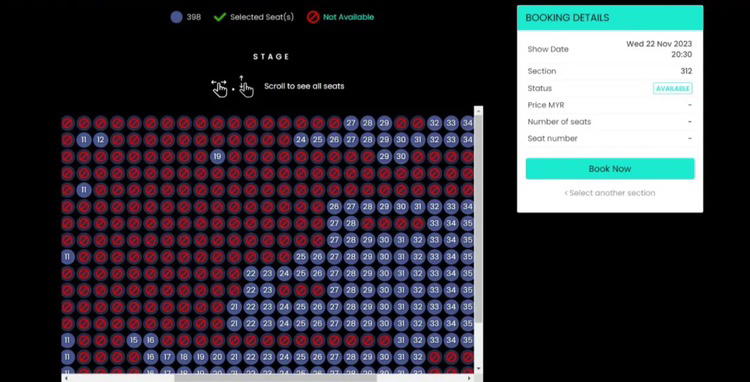 3. Making payment
After ensuring that all of my details were correct, I was then directed to the payment page, where it displayed the total amount for three tickets and seat numbers. (Note: Ticket prices are not inclusive of booking and ticketing fees, which are RM10 and RM30 respectively)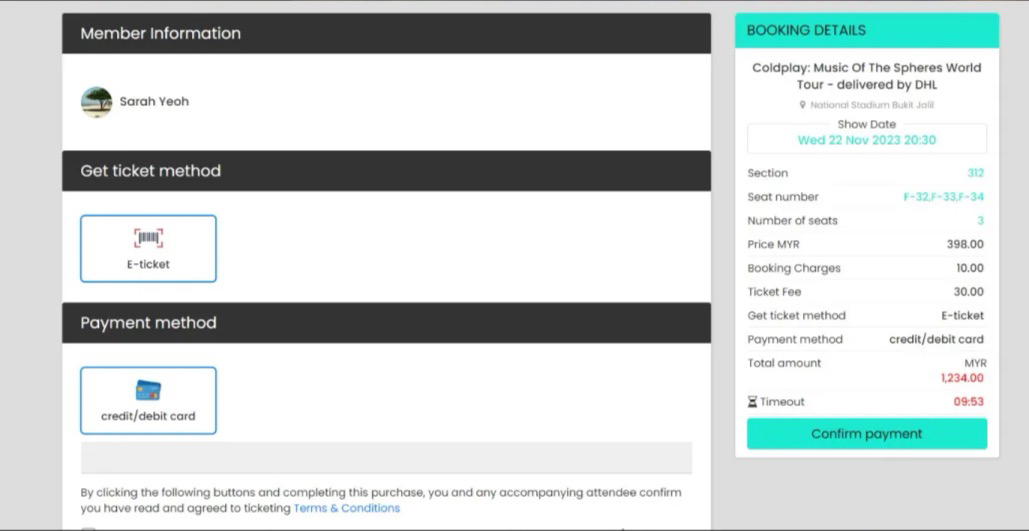 Once payment was made, I received an email and a notification from Go Live Asia telling me that my purchase was successful, marking the end of my stressful journey.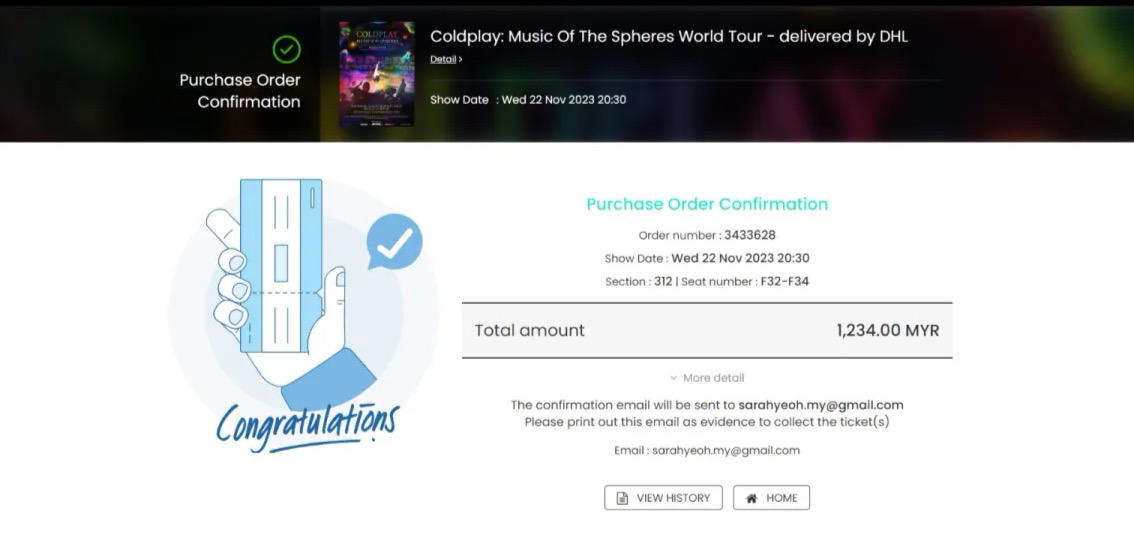 Afterthoughts
Having gone through the process myself, I can't help but to marvel at the dedication of those who fight tooth and nail to secure concert tickets for themselves as buying Coldplay tickets just made me age 10 years.
But if you were to ask me whether was the process worth it? A thousand times over!
To all those who have bought tickets, I hope to see you soon and belt out 'Yellow' together. For those who haven't, allow me to quote this famous line from The Hunger Games: "May the odds be ever in your favour."
Did you manage to buy the tickets to Coldplay's concert? Share with us in the comments!
READ ALSO: