HANOI – Singaporean media Channel NewsAsia (CNA) was left red-faced after a photo of the wrong flag being assigned to nine countries during its SEA Games 2021 coverage went viral online today.
In the photo, Singapore was given Malaysia's Jalur Gemilang while Indonesia's flag was replaced by Thailand's.
---

---
CNA says sorry
Thankfully, the error was broadcasted for less than a minute before CNA realised its grave mistake and took it down.
It also posted a public apology on Facebook expressing its regret over the error.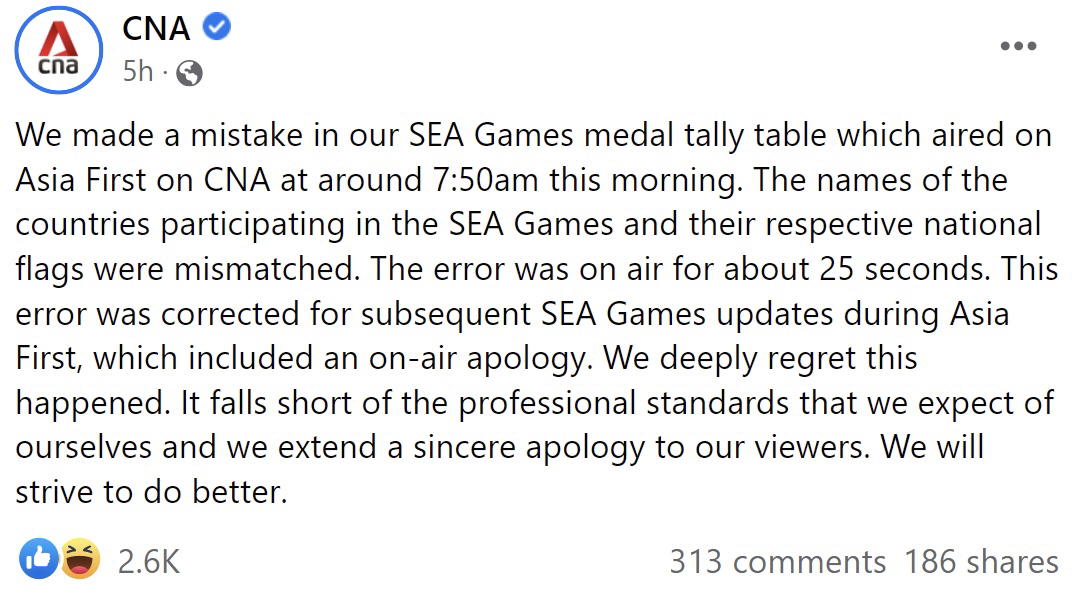 We made a mistake in our SEA Games medal tally table which aired on Asia First on CNA at around 7.50am this morning.

It falls short of the professional standards that we expect of ourselves and we extend a sincere apology to our viewers. We will strive to do better.
---
---
Cover images via Facebook/ Singapore Incidents