A viral video featuring a man arguing with the officers of Anggerik Mall Urban Transformation Centre (UTC) that were on duty last Wednesday and its police report had gone viral recently, reported by Utusan Malaysia.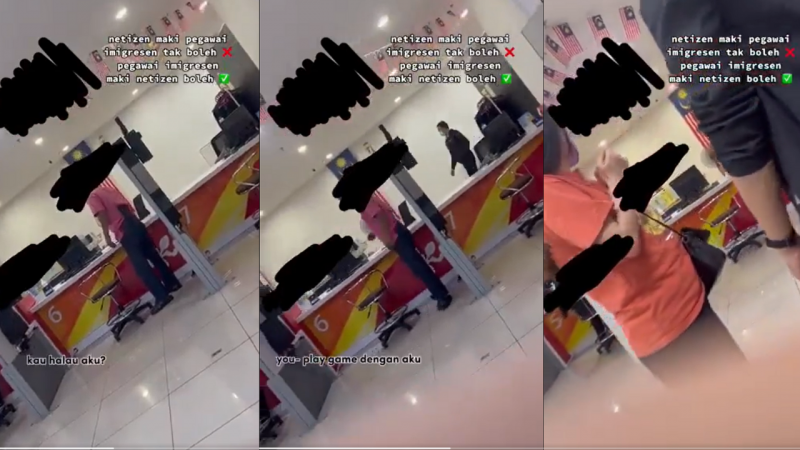 After the incident, it was reported that the man had lodge a report to the police as he's frustrated by the officers attitude.
Lost patience
The 26-second video clip shown has indicated that the man was dismayed by the long wait which spiked a heating arguments between him and the officers on the clock.
It is heard from the video that the man was arguing with a female officer with raised voices.
The man saying, "You are rude to me, you play games with me, no problem… I have recorded everything."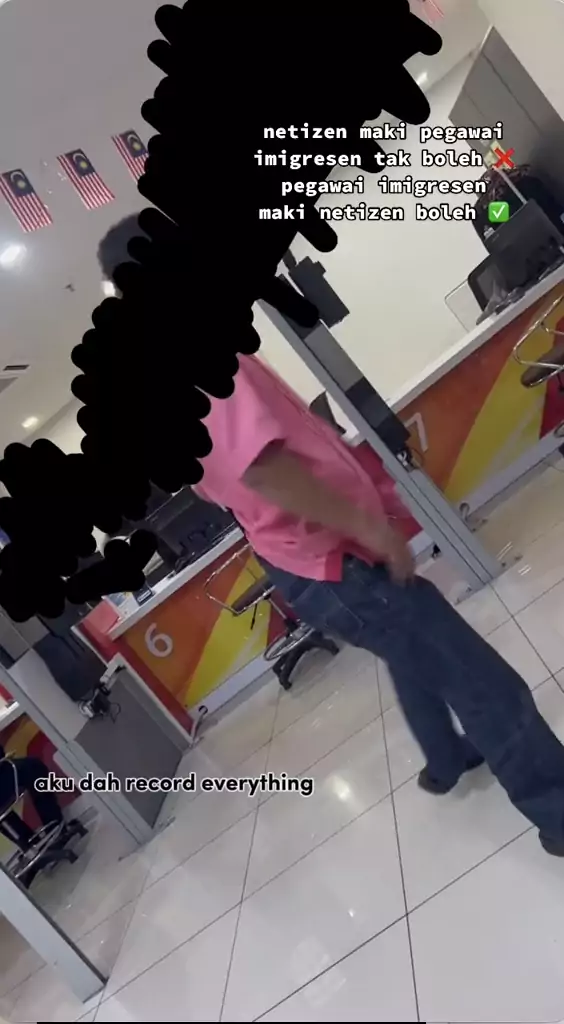 As the female officer retorted, "Hey, who's wrong? No manners. Get out. Eh, record it, stupid!"
4 hours of waiting
According to the report, the man in his 50s first went to the immigration office in Kuala Selangor nearby his home in Puncak Alam.
Due to issues it had with its online system, he was forced to go to Anggerik Mall UTC at 4.30pm to apply for his passport with his son.
"Around 6.30pm, the officer gave me and my son number 1201 and 1202 respectively. After my son finished applying, I was called by officer at counter 5 and was informed that the JPN system wasn't operating and have to call upon me again at 8pm."
"Around 8.30pm, the number I received wasn't called upon, but at the time being the number called upon is 1211. After waiting for at least four hours, I asked a supervising officer why my number wasn't called, but he argued that I did not go to the counter."
Dissatisfied with the answer, the man kicked a metal pole, claiming that he was being played and made a fool.
After that, the man recounted that a woman officer who're working at counter five suddenly shouted and swore at him while banging the table.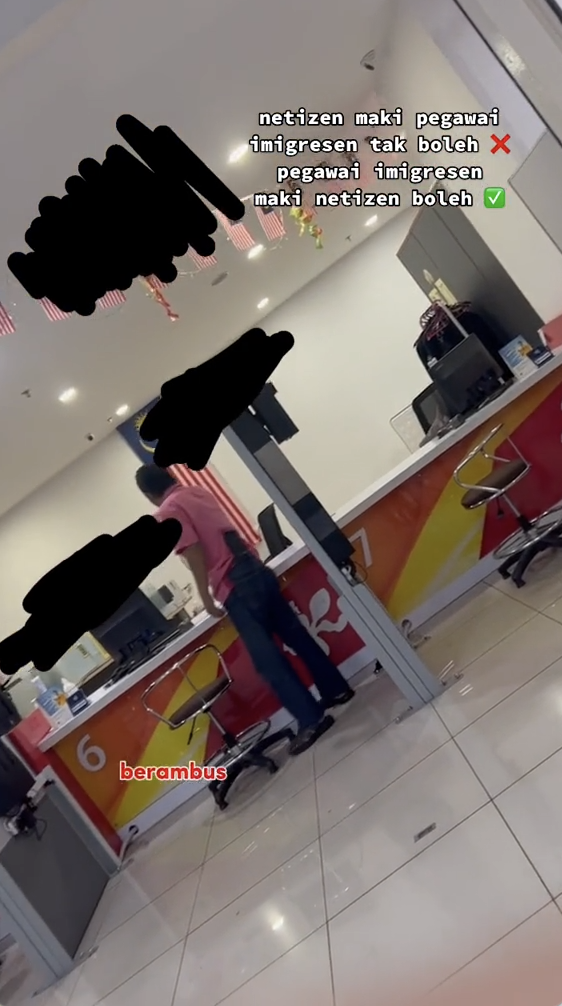 "She shooed me out of the office and warned me to not bring my family here in the future. I recorded the incident."
The man also stressed that the aforementioned immigration office didn't inform publics that only 200 numbers were distributed daily for appliers.
Mohd Iqbal Ibrahim, police chief of Shah Alam announced that a report has been made by the man and has been referred to the Immigration Department and the Home Ministry.
"We found no element of a crime. The complainant made a report (because) he was dissatisfied with the service provided by the staff. The case has been referred to Selangor Immigration for an internal investigation."
Watch the full video here:
Read also:
---
It's unrelated to the article but here's our brand-new podcast – Talk Je Lah!
---
Cover Image via MyNewsHub
Editor: Sarah Yeoh