We all will get our gears grinding away whenever we see inconsiderate neighbours obstructing the road with their errant parking. Worse still, some may even ignore or argue their way out out from repeated warnings to park their vehicles properly.
A TikToker named @queen_mekarsari88 shared her husband's ingenious method of dealing with a neighbour who kept parking in front of their house despite their numerous complaints.
Tired of having to deal with their neighbour's deliberate ignorance, @queen_mekarsari88's husband then placed a plastic petrol can on top of the car with the words "Untuk dijual RM800" (To be sold for RM800) on it.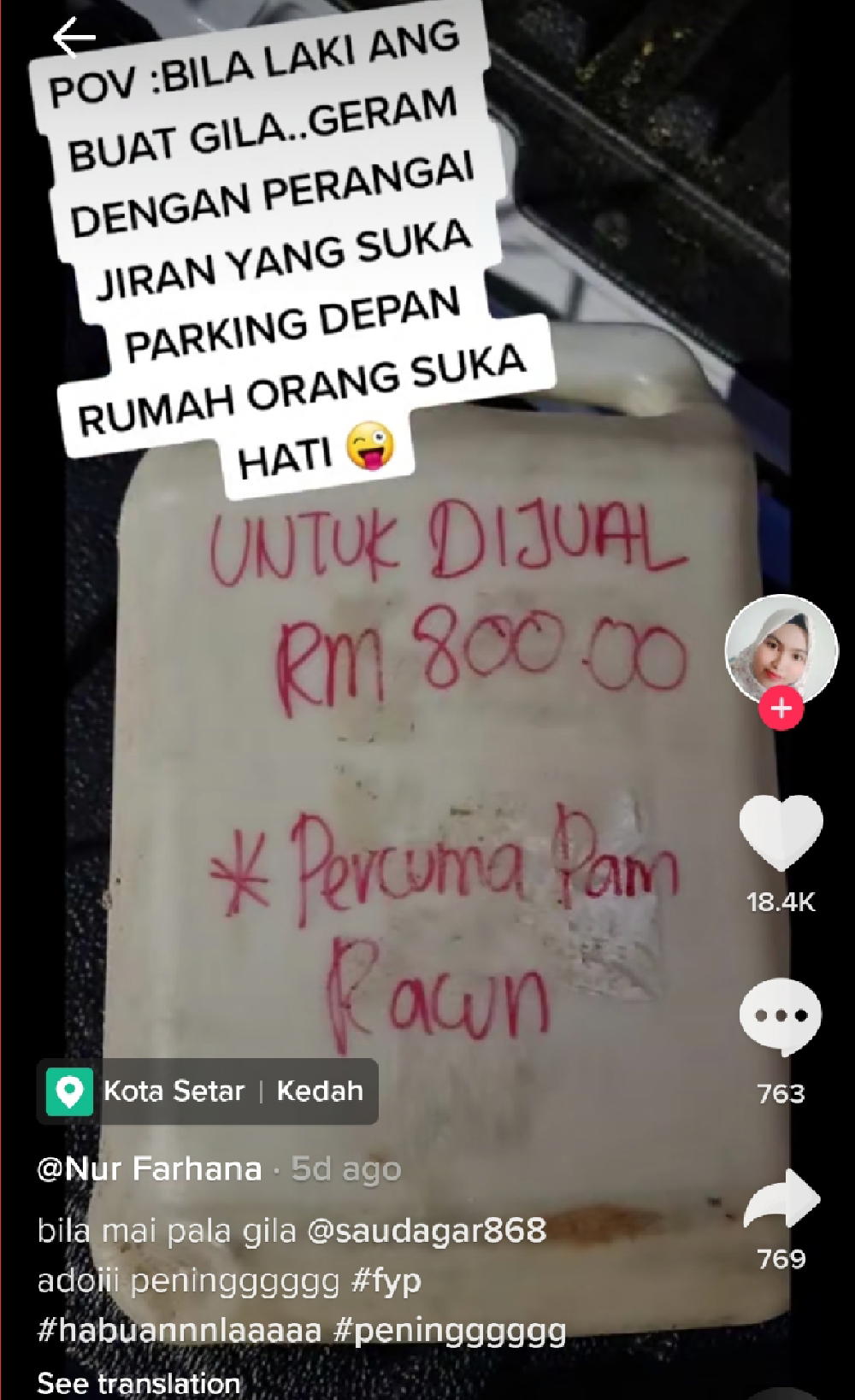 Brilliant idea!
The clip has since garnered over 392k views with many netizens sharing their own stories about selfish neighbours blocking the path with their vehicles.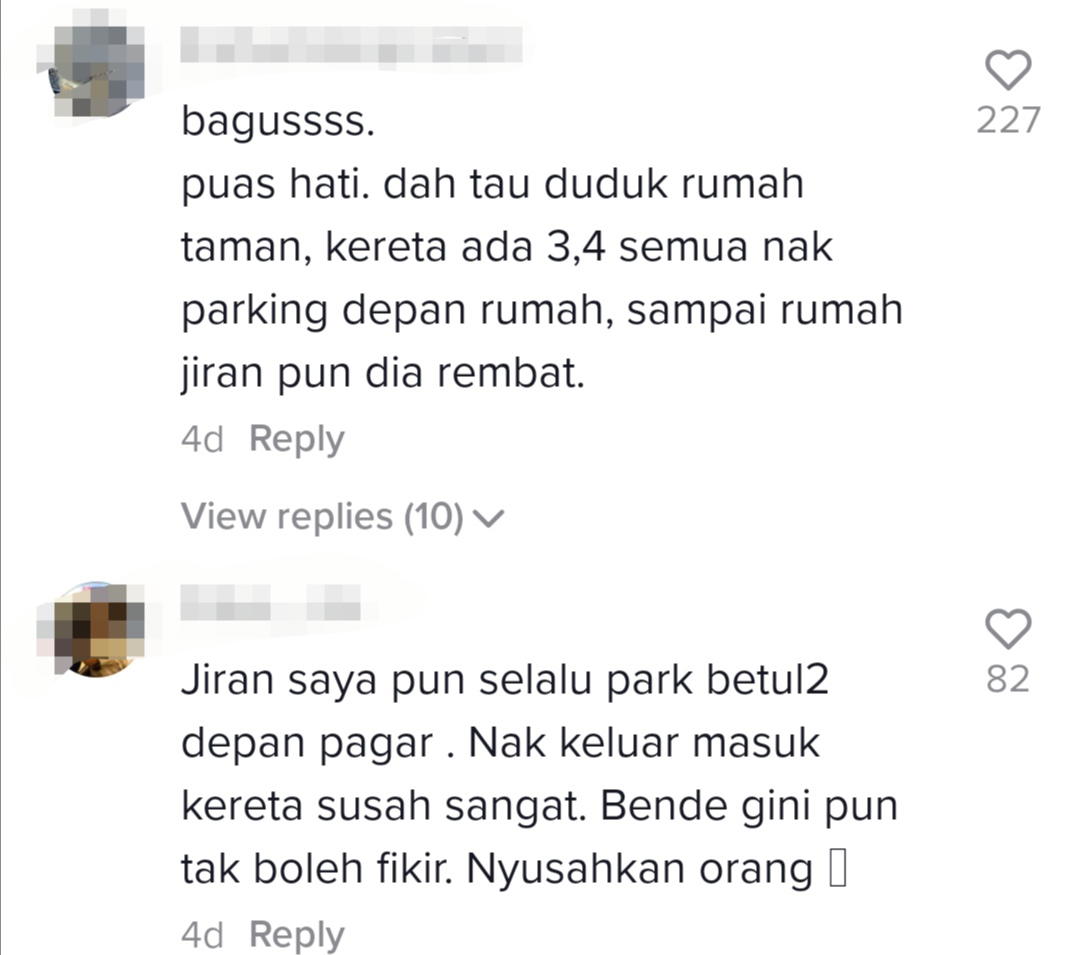 What made the incident even funnier was when @queen_mekarsari88 posted another clip which showed the neighbour finally parking his car at his own house and left the empty petrol can lying in the middle of the road.
The owner has changed his mind. Not for sale anymore," she wrote.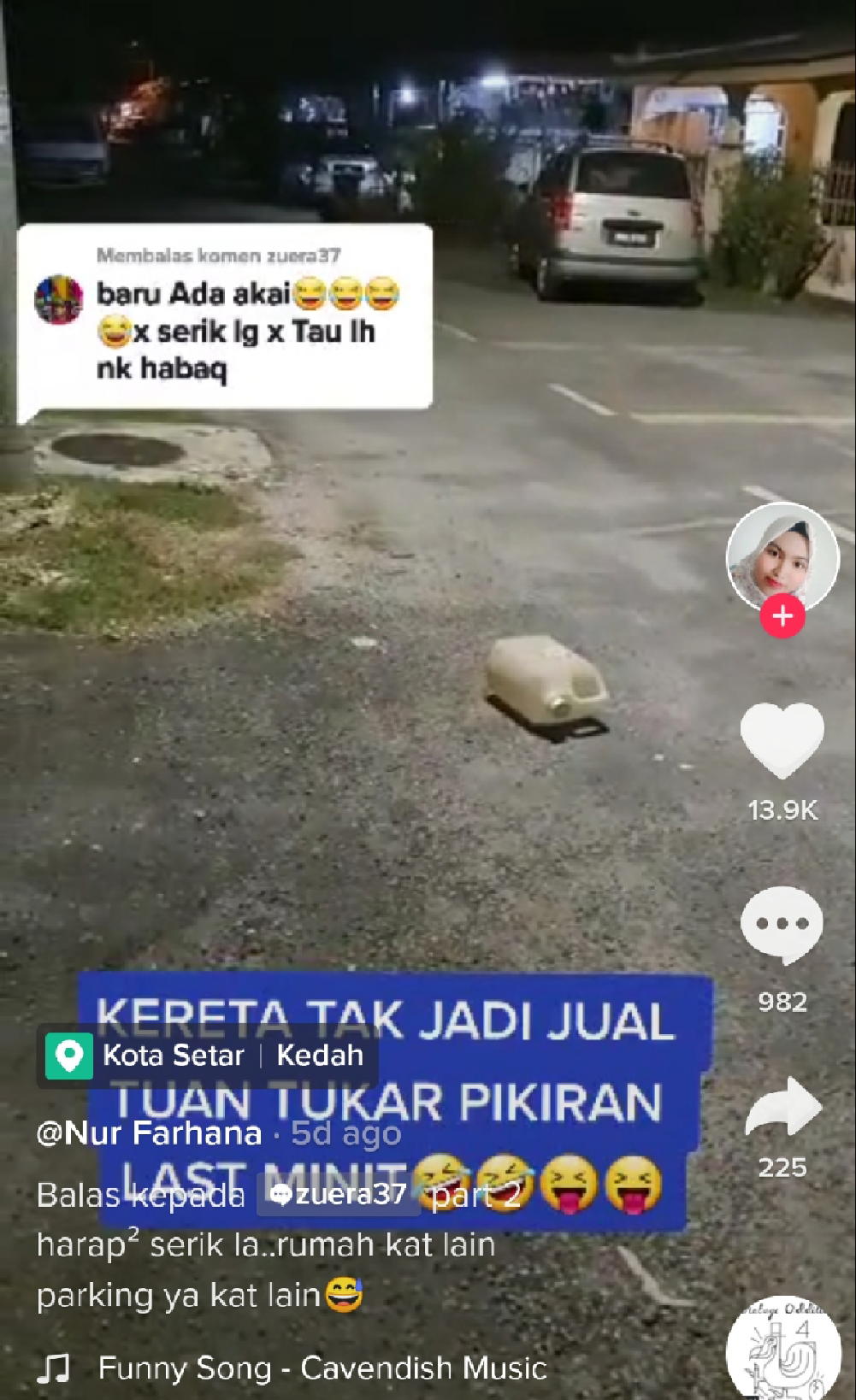 Have you ever encountered such neighbours before? Share your stories in the comment section?
READ ALSO: M'sian Shares Frustrating Encounter With Woman Who Used Herself To "Chup" Parking Slot At Sri Petaling
Cover images via TikTok @queen_mekarsari88
Editor: Sarah Yeoh