A car with four passengers from the same family skidded and crashed into a tree on the roadside at Persiaran Raja Muda, Section 6 of Shah Alam, yesterday (8 Oct).
 A 29-year-old woman died on the spot while the other three, including her husband and two children, survived.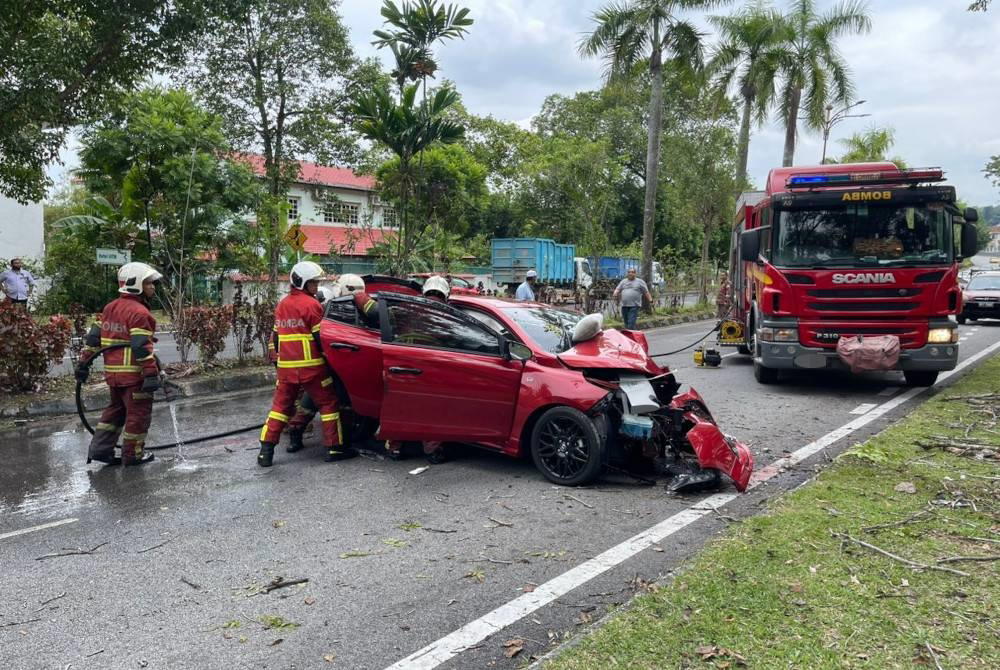 Crashes Into A Tree
Shah Alam District Police Chief Assistant Commissioner Mohd Iqbal Ibrahim said his side received a report about the accident at 3.11 pm.
The incident happened when the car driven by the victim's 43-year-old husband lost control and hit a tree by the roadside.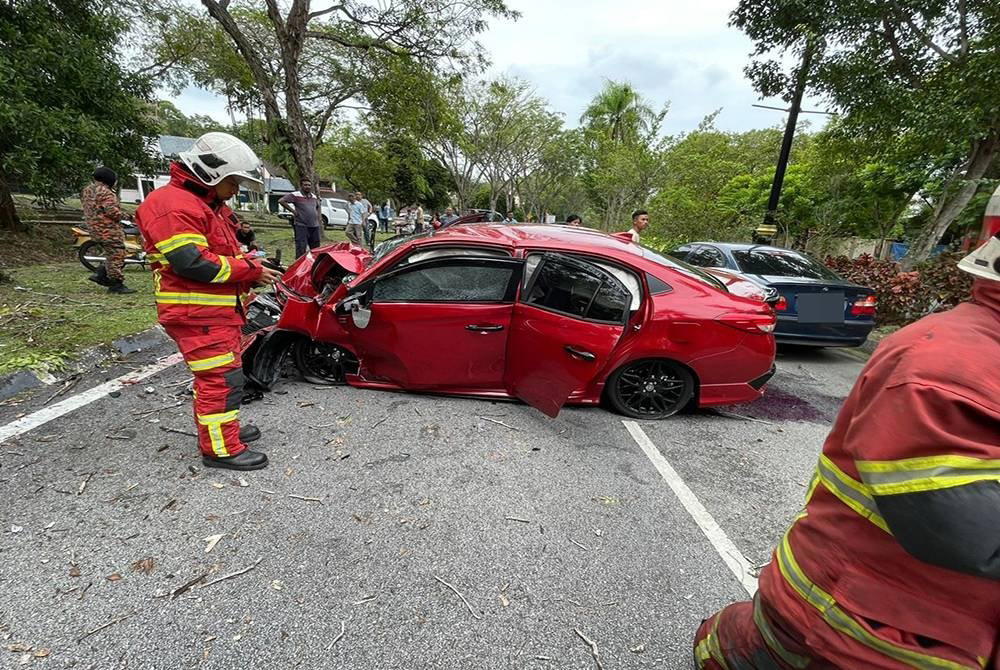 "Preliminary investigation found that the victim's husband, who was driving from Bestari roundabout towards Mestika roundabout, claimed that the steering wheel of his vehicle suddenly got stuck. Thus, his car lost control and skidded before hitting the tree."
The victim's husband and their 2-year-old and eight-month-old children, suffering injuries, were sent to Shah Alam Hospital to be treated.
He said the woman's body was also taken to Shah Alam Hospital for the autopsy, and further investigations are still being carried out to identify the cause of the accident and cause of death.
Witnesses needed!
The case is investigated according to Section 41 of the Road Transport Act (APJ) 1987.
Mohd Iqbal asked witnesses to assist the investigation by contacting the Investigating Officer of the Traffic Investigation and Enforcement Division (BSPT) of the Shah Alam District Police Headquarters, Inspector Muhammad Hasrul Suhiami, at 011-31215697.
Read also:
---

---
Cover image via Utusan Malaysia & Harian Metro