A national para-athlete recently took to Twitter alleging that he was treated unfairly by a Qatar Airways manager while on a flight back to Malaysia from Cairo, Egypt.
'Can you walk on your own?'
In a lengthy Twitter thread by Daniel Lee, he wrote that he was about to board his flight when the Qatar Airways manager posed him a seemingly simple question: "Can you walk on your own?"
He claimed that the manager said people with disabilities (PWDs) who need to use inflight cabin wheelchair were required to have a travel companion as per the airline's policy.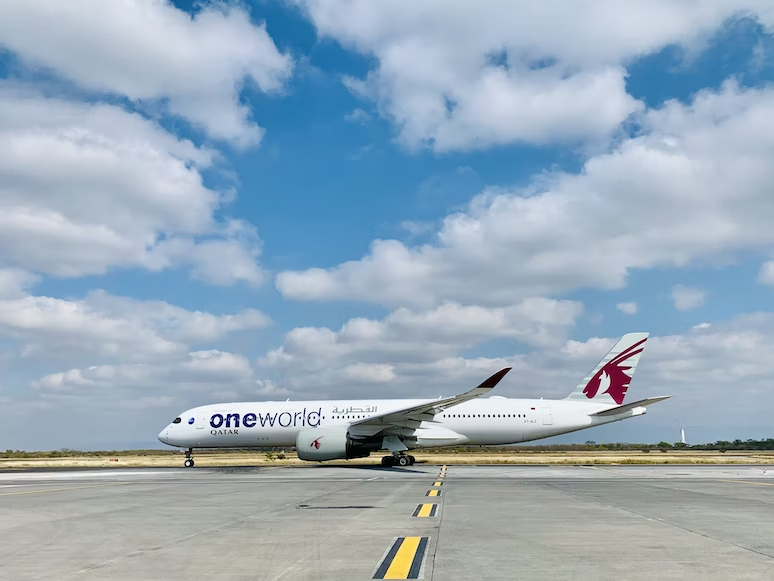 Having travelled with a cabin wheelchair for the past 10 years without any issues, Lee was perplexed by the policy and asked the manager whether PWDs didn't have the right to travel alone.
He also confronted the latter over the "ridiculous" policy which only allowed the cabin crew to assist him with walking but not with a cabin wheelchair.
To his shock, the manager told him that he might not be able to fly home as it was "unsafe" for him.
Claims manager was unsympathetic
Unconvinced by the explanation provided, Lee then asked the manager whether that meant that all PWDs were denied of the right to travel solo, to the which the latter replied, "Not all disabilities. Someone who's deaf can."
The para-athlete also claimed that the manager was dismissive and unsympathetic to his physical disabilities.
@qatarairways manager put on a friendly demeanor while actually not listening to me. When I said he didn't understand my disability, he quickly retorted with "I do!" before I could even tell him what it was. He simply asked if I could walk or not.
Lee also alleged that the manager took a glance at his legs and pointed out that he's able to move them while "gesturing weirdly".
However, he wrote that his physical condition went way beyond the simple question of whether he was able to walk or not.
"I have osteogenesis imperfecta (a.k.a. brittle bones disease). Though I'm able to walk after my surgeries, if I feel pain while walking I might break it if I push myself to walk more. The cabin chair is for the event if it happens. So it's not an easy "yes/no" to whether I can walk."
'Fine, I'll crawl then'
Not wanting to prolong the argument and desperate to return home, Lee told the manager that he was willing to forgo having a cabin wheelchair as long as he could get onboard.
He even said that he would crawl to the lavatory if that was necessary.
However, the manager refused to budge, saying that crawling wasn't allowed and that the crew was still deciding whether to let him onboard or not.
"Overall, the @qatarairways manager was insensitive and was dismissive. He seemed polite externally & was careful with his words especially after I started taking notes of things he said on my phone. But ultimately I wasn't truly being listened to."
The entire kerfuffle has also left a bitter taste in Lee's mouth, where he wrote that it was unfortunate case of discrimination against PWDs.
It was a horrible experience with @qatarairways but more importantly, it raises up issues with policies that are discriminatory to PWDs and non-inclusive. It's disgusting to suggest that just because I couldn't walk, I don't have the right to travel on my own.
Read the thread here:
It started with a simple question of "Can you walk on your own?". A @qatarairways manager in Cairo airport then said their policy states that a PWD who needs inflight cabin wheelchair MUST have a travel companion. (1/14)

— Daniel Lee (@pushtoinspire) October 7, 2022
The conclusion
Speaking to WeirdKaya, Lee said that he was eventually allowed onboard after a lengthy discussion between the manager and cabin crew.
However, the entire incident left him deeply embarrassed, so much so that he was unable to look into the cabin crew's eyes once he was onboard.
Lee also said that what bothered him the most wasn't the fact that a cabin wheelchair wasn't provided, but the way how Qatar Airways handled the situation.
The issue for me wasn't so much just whether they provided a chair, but it's the policy that didn't make sense.
"Even for the crew to get the chair, it's simply out of their goodwill, since according to the manager, the policy doesn't allow them to give me a cabin chair when I travel alone," he said.
Special thanks to Lee for sharing his story with us.
READ ALSO: