BATU PAHAT – You've seen Black Panther, Ultraman, and Sailor Moon turning up for their jabs. How about a deity for a change?
The God of Fortune was spotted at a vaccination centre (PPV) located at University Tun Hussien Onn Malaysia (UTHM) last week.
The man behind the costume is 25-year-old hairdresser Lam Chee Yong, who got his appointment last Friday (July 23).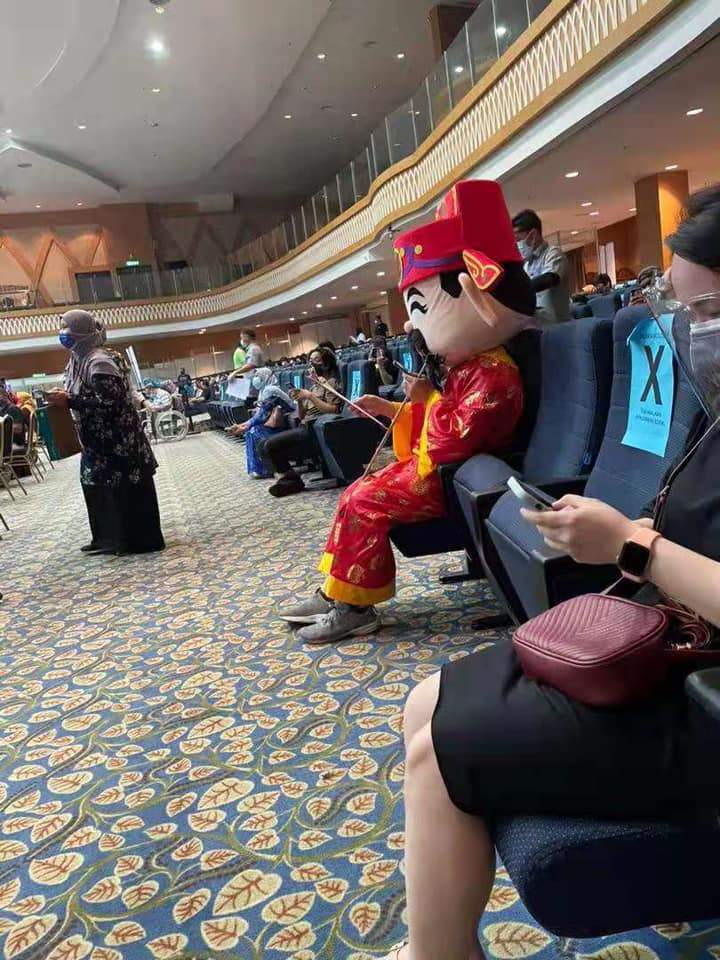 Lam's costume caused a stir at the PPV and was widely welcomed as many cheered him on.
He later explained that he wore the costume to lift the frontliners' spirit.
(The intention) of wearing this outfit was to cheer the frontliners up and relieve their pressure at the PPV."
Lam is also committee member of the Kwong Ngai Lion Dance Johor.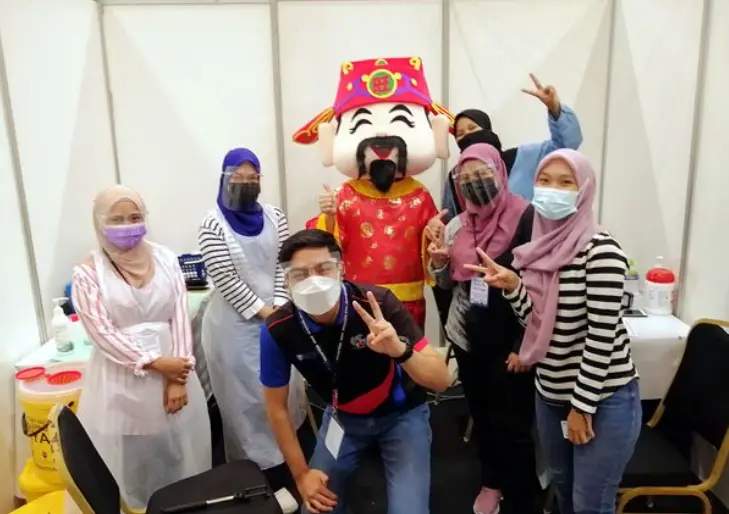 He also told China Press that he had planned to wear the costume during this year's Lunar New Year but never had the chance due to the pandemic.
When I arrived at the PPV, it attracted lots of attention. The medical staff rushed to take pictures with me and many approached me for sweets too."
The God of Fortune (or Cai Shen) is widely believed to be a bringer of good luck and wealth in Chinese mythology.