SINGAPORE– Unable to bear the suffering of a 5-year-old child with leukemia, wealthy Indonesian businessman Datuk Seri Ang Tjoen Ming personally visited the child and sent a cheque of 100,000 yuan (about RM310,000) to help the boy with his medical bills to perform surgery.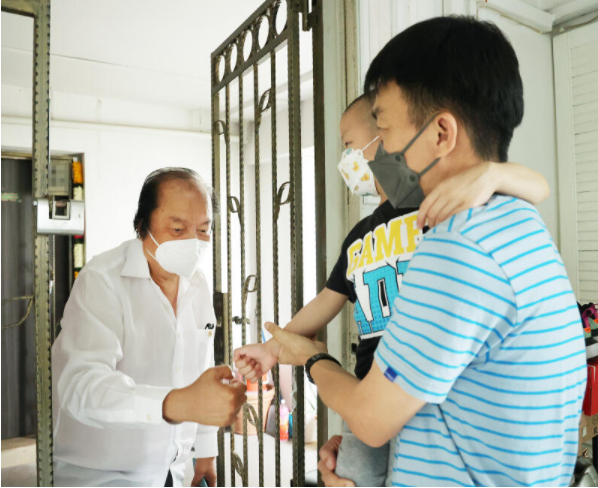 Shin Min Daily News reported that the boy, Wu Hong Chang (pronunciation) had bruises on his face and fever when he was 3 years old.
After a blood test at the hospital, he was found to be suffering from Acute Lymphoblastic Leukaemia (ALL). After chemotherapy in Malaysia, his cancer recurred.
Last year, he went to Singapore National University Hospital to receive Chimeric Antigen Receptor T-cells (CART) therapy.
The treatment effect was good, but I didn't expect to find that the CART cells were lost after a month.
It is necessary to transplant the bone marrow as soon as possible before the cancer cells recur, otherwise, the situation will be worrying.
Father, Wu Nai Long (pronunciation) (43 years old, Construction Project Manager) is ready to donate his bone marrow to save his child, but the medical expenses of 350,000 yuan (approximately RM1.09 million) are beyond his financial means, which is a big challenge.
Promise to be responsible for the next medical expenses
Upon seeing the news, Ang Tjoen Ming who happened to be in Singapore took the initiative to contact the boy's family and soon as he arrived, he handed a cheque of 100,000 yuan (approximately RM310,000) to the boy's father, and promised that he would be responsible for the subsequent medical expenses.
Don't worry, the most important thing is to heal the child.
He was also generous in giving encouragements, told the boy, "'Grandpa' will help you so that you can live a healthy life after recovery. You will definitely be a good person and more capable than 'grandpa'."
Ang was moved after meeting the boy, saying that his youngest grandson was about 4 years old, so after he seeing the photo of Wu Hong Chang, he immediately decided to help.
When Wu Nai Long received the cheque, he was touched and thanked Ang's kindness and generosity.
He told reporters in an interview that he received a call asking about his son's current situation and address.
I didn't expect him to come to the door in person in the afternoon and bring a cheque for 100,000 yuan (approximately RM310,000).
He said that he is now finally at peace and can concentrate on his son's treatment.
Since he was diagnosed with the disease at the age of 3, in Wu Hong Chang's cognitive world, the hospital is one of his most familiar places as he has never gone to school.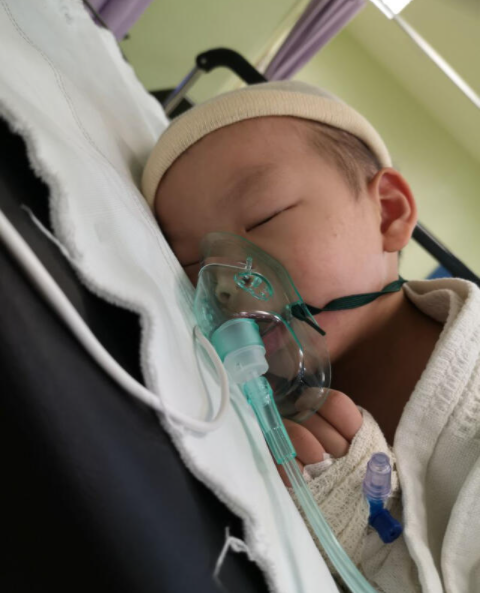 Influenced by his engineer father, he is particularly interested in numbers, and he also watches the cartoon Numberblocks online to learn mathematics.
His father told the content of his conversations with the doctor turned out to be some complicated math problems.
Wu Hong Chang also revealed to his father that when he grows up, he hopes to be a doctor to help others or to be a policeman.
Gifts 'Grandpa' Doraemon Drawing
Wu Hong Chang thanked 'Grandpa' Ang Tjoen Ming who visited by giving him his colouring artwork.
Father, Wu Nai Long said that his son might not understand the situation, but the reason he gifted his artwork shows that he felt the love and care people had for him.
---

---
READ ALSO: [VIDEO] Woman Finds "Free Gift" In The Form Of Snake Skin Inside Delivery Parcel
Cover image via Sin Chew Daily Malaysia