KLUANG – A TikTok video posted by @cikeykin27 reveals a shocking discovery of what seemed to be snake skin in her parcel where she bought a gaming chair.
According to Sin Chew Daily, this gaming chair was purchased online on Feb 25.
She reveals that she purchased it from a store in Cheras. Five days after her order was placed (Mar 1), it was delivered to her house.
"This gaming chair was bought to replace my current makeup-table chair."
"On the day of the delivery, I received a call asking if the parcel should be delivered to my house or workplace. As no one was home that day, I requested the parcel be delivered to my workplace."
"I was so scared that the snake would suddenly come out"
In an interview with mStar, this 25-year-old Eykin said that rips and tears could be seen at all 4 corners of her parcel when she was loading it into her car boot.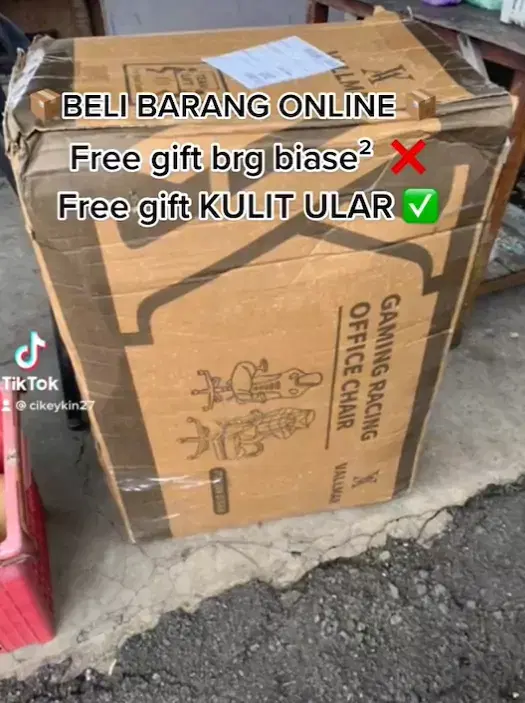 "I thought nothing of it at that time. It just looked like some wear and tear from getting knocked around during the delivery process. I totally forgot about it after work and left it sitting in my car boot."
This "free gift" was initially recognized as trash by Eykin, just some bubble wrap or wrapping paper as a protective cushion for the goods.
She used her bare hands to pick it up only to find out soon enough that it was snake's skin.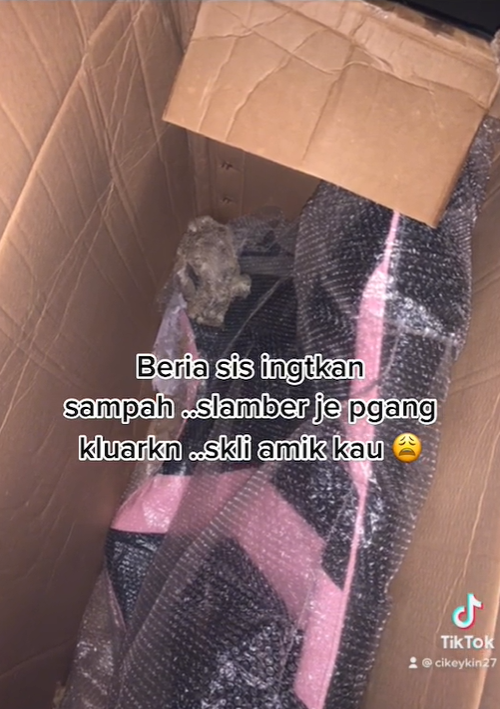 She added that the snake's skin was 1.5 metres long.
I immediately threw it back into the box. It was so terrifying that I lost my voice to scream. I went to my mother's bedroom to tell her of this incident, which completely shook my family.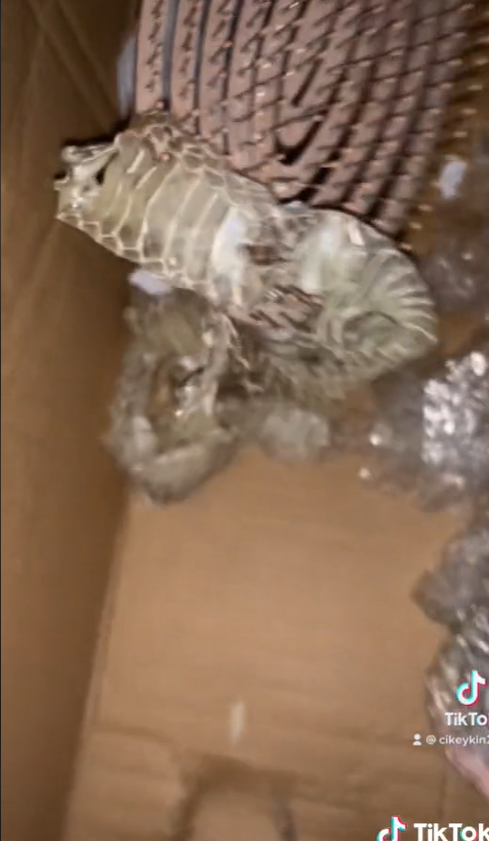 Her whole family came to the rescue to move the box into the living room, where Eykin's father inspected the box once more for any signs of a snake.
"We were afraid the snake would crawl out so we called for the Fire Department. Thankfully, after my father's inspection, no snake was found."
"I was even so afraid to sleep in my bedroom because I was worried it could have sneaked in."
---

---
Watch the video here:
Let it burn!
As a result, Eykin's father burned the snake's skin together with the box to ensure that no poisonous venom was left behind.
Eykin has since claimed to still be afraid of the snake which could be lurking in the corners of her house and bedroom.
However, she shares that this traumatizing incident did not stop her from shopping online. Rather, it has made her more cautious of her parcels when unboxing.
"I only left a comment under the seller's page, cautioning all buyers to be extra careful when receiving and unboxing their goods."
She also urges all sellers to be responsible for ensuring the condition of the goods and packaging before making their deliveries.
Any broken or torn packaging should be changed appropriately.
Be careful when unboxing your parcels as you never know what kind of "free gifts" you'll receive.
---
---
Cover image via TikTok @cikeykin27.
---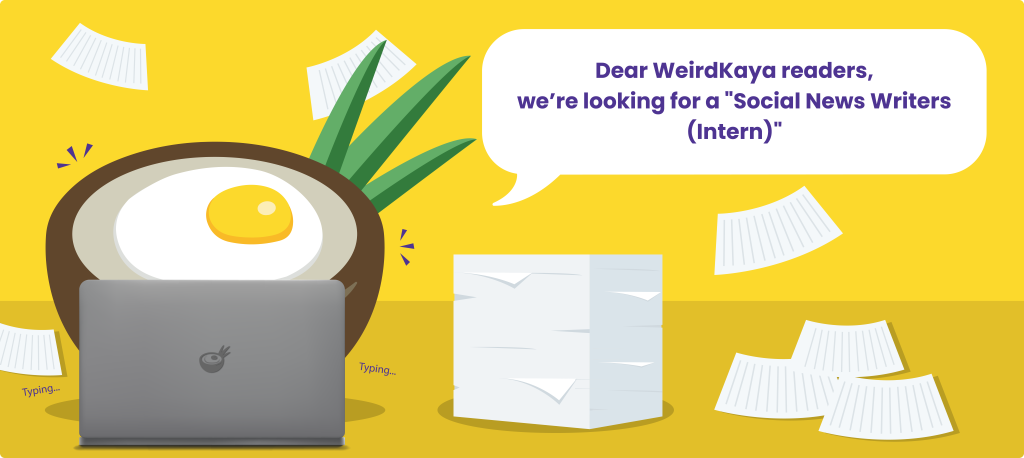 ---