Burger King has joined the Menu Rahmah initiative, offering meals at a price of RM5 as a way to provide affordable options for those in need.
The Minister of Domestic Trade and Cost of Living, Datuk Seri Salahuddin Ayub, launched the addition at a Burger King location in Johor Baru.
140 Burger King outlets throughout the peninsula are taking part in the initiative, which offers diners the choice of either a BK Chick'N Crisp or Cheesy Beef meal for RM5, along with a bottle of Dasani mineral water.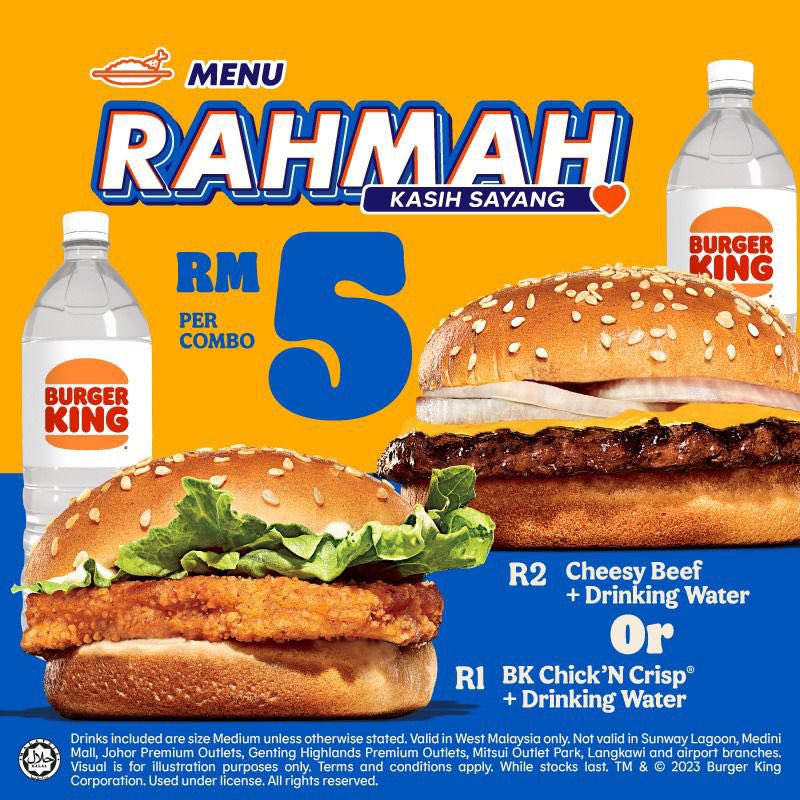 The minister emphasized that the meat used is 100% halal-certified and the company uses only fresh vegetables, ensuring the highest quality for its customers.
Salahuddin encouraged other eateries in the industry, particularly other fast food chains, to join the initiative in collaboration with the government to increase its impact.
Netizens rejoice
Many Malaysians have praised the government and Burger King's effort to launch the rm5 combo, which benefits many.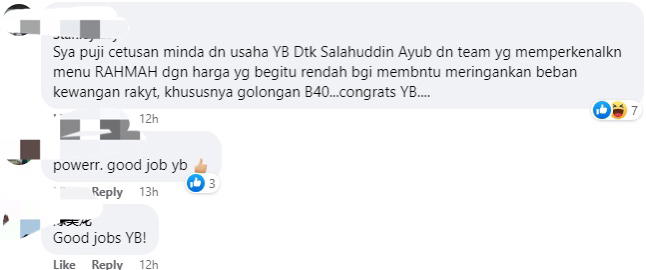 Some have expressed the hope that other fast food chains, such as KFC and McDonald's, will follow in Burger King's footsteps by taking similar steps.

READ ALSO: