KUALA LUMPUR – Unless drastic upgrades are given to the pitch at Bukit Jalil Stadium, it risks getting banned from hosting Asian-level football matches in the future, reported Berita Harian.
This comes after the Asian Football Confederation (AFC) suggested imposing 'restrictions' on the stadium following Malaysia's third-round Group E match against Bahrain at the waterlogged pitch last Saturday.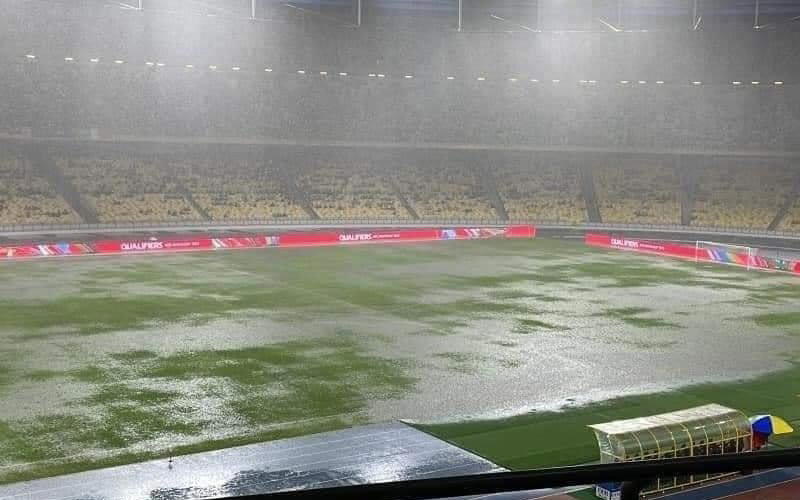 It was later confirmed by AFC Secretary-General Datuk Seri Windsor Paul John, who expressed his dissatisfaction with the national stadium's field condition.
We are shocked to see the condition of the field and do not want to blame the rain. The owners of the place need to be more prepared and this is not the Football Association of Malaysia's (FAM) responsibility.
"Furthermore, we are disappointed with the condition of the field which is still not being fixed as well as the use of unsuitable tools to dispose of (stagnant) water on the field.
"I think if the condition of the Bukit Jalil National Stadium pitch continues like this, the AFC will not allow for more matches to be played at the stadium," he said.
Ludicrous cleaning methods
Malaysia lost the match to Bahrain 1-2 despite scoring the opening goal, effectively dashing its bid to qualify for the Asian Cup for the first time based on merit since 1980.
However, what caught the eyes of netizens was the laughable methods used by the staff of the Bukit Jalil Stadium, who used dustpans, brooms, and a water hose to remove the excess water, raising serious questions about the drainage system.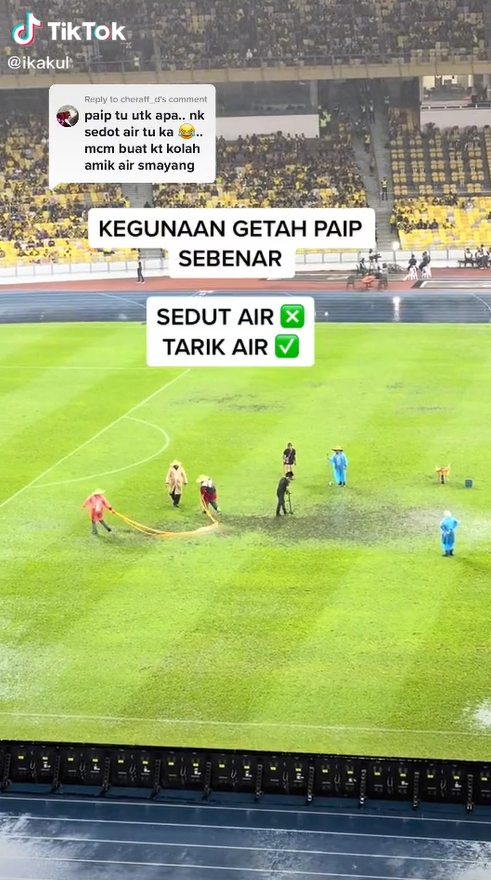 Watch the video here:
Malaysia Stadium Corporation (PSM) chief executive officer Mohd Faidz Sanusi said that it had called for the game's postponement for 30 minutes to allow the drainage system to rid the pitch of the stagnant water.
However, he admitted that the methods used by the stadium staff had further damaged the field's surface.
Netizens have roundly condemned the field's poor condition, where they likened it to a "paddy field".
They also called out Health Minister Khairy Jamaluddin who was responsible for injecting RM1 billion to give the Bukit Jalil Stadium a facelift during his tenure as Youth and Sports Minister from 2013 to 2018.
Read also:
---
It's unrelated to the article but here's our brand-new podcast – Talk Je Lah!
---
Cover image via Berita Harian & FMT