SEOUL – The global K-pop phenomenon BTS shocked fans around the world by announcing that they will be going on a hiatus.
This was revealed during the band members' annual Festa dinner to commemorate the band's inception at the house where the seven members – RM, V, Jung-kook, Suga, J-Hope, Jimin and Jin – lived together years ago, reported The Star.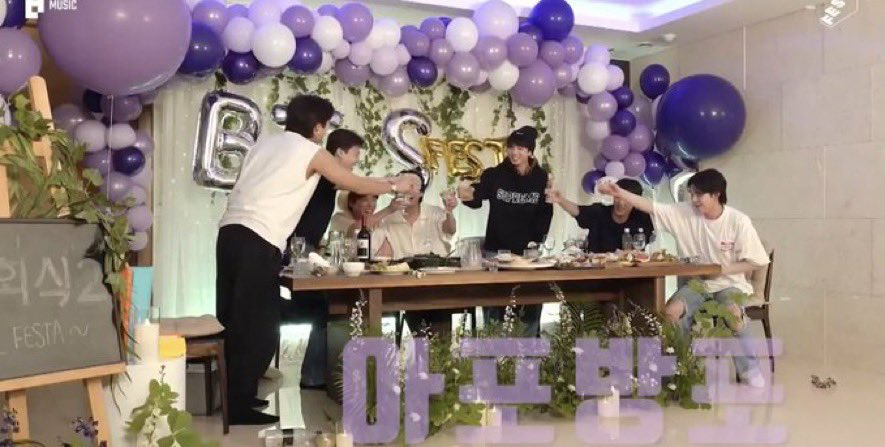 During the dinner, each member discussed tearfully about how far the band had come and their plans for the future.
RM said, "I always thought that BTS was different from other groups, but the problem with K-pop and the whole idol system is that they don't give you time to mature. You have to keep producing music and keep doing something."
However, he admitted that it was time for each one of them to focus on their personal growth as artists even after their acclaimed success in the past.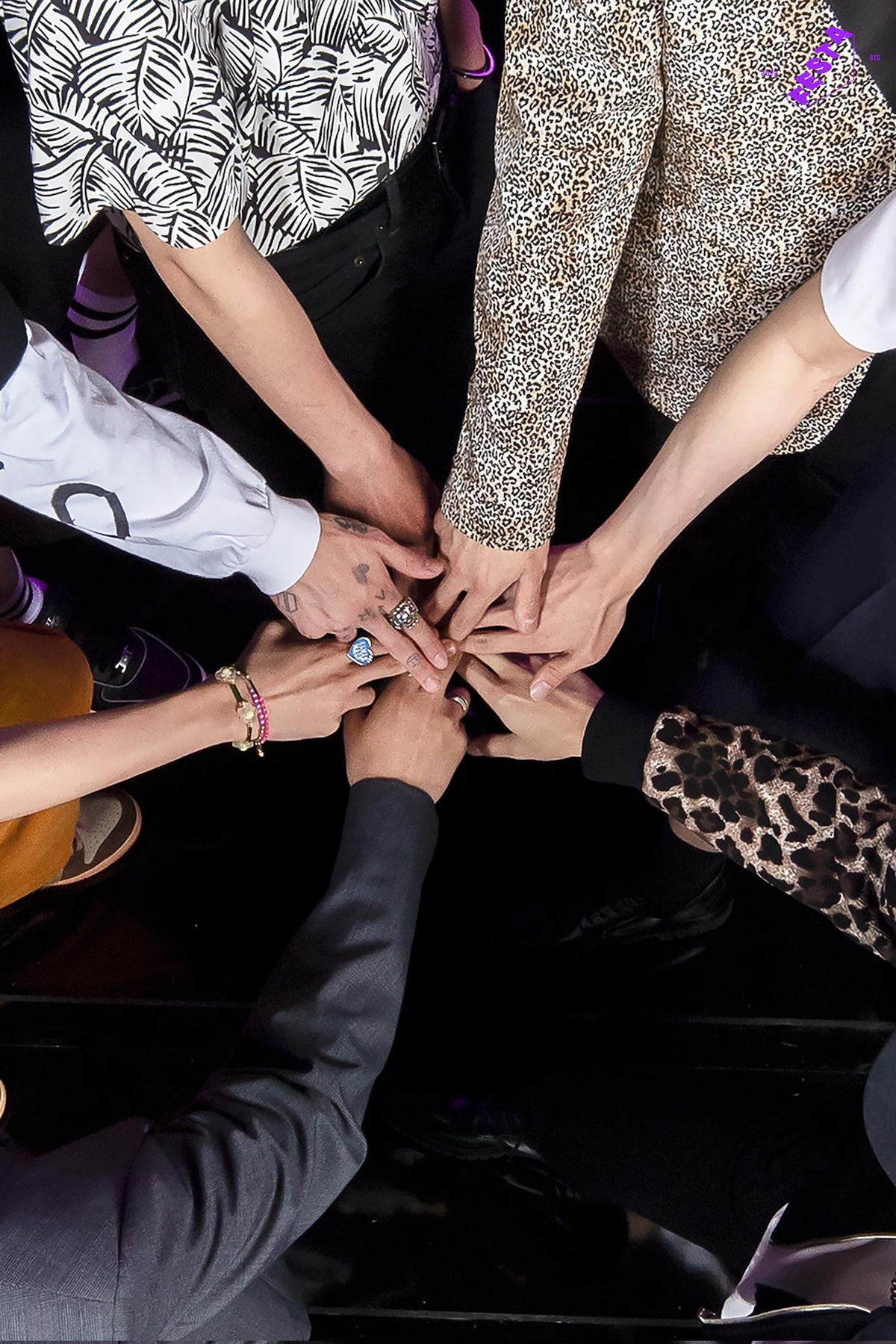 A well needed break
As for J-Hope, he sees the hiatus as a necessary period of rest for the members although it was a hard decision to make.
I think we should spend some time apart to learn how to be one again. I hope you don't see this as a negative thing, and see it as a healthy plan. I think BTS will become stronger that way.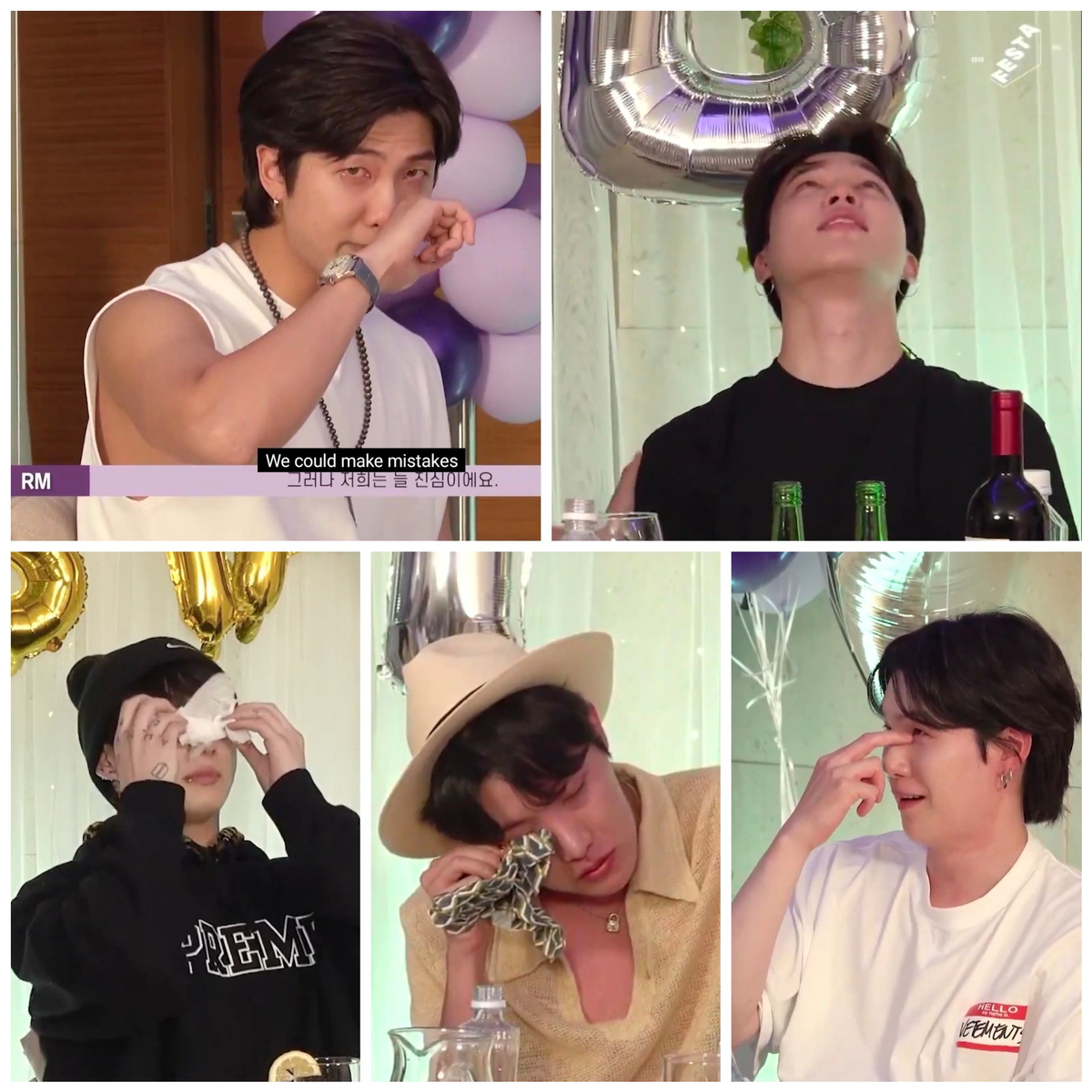 "We can't help but think of our fans no matter what, we want to be the kind of artistes that are remembered by our fans.
"I think now we're starting to think about what kind of artistes we each want to be remembered by our fans," said Jimin.
Jung-Kook added, "I promise we will return some day, more mature than now. Till then, we ask for your blessing."
The group had just dropped their anthology album Proof on June 10 as a farewell gift to fans before calling it a day.
'We'll wait for you!'
Though netizens were shocked by the news, they nevertheless wished BTS well and said that they will wait for their comeback.
They also thanked the band for leaving a positive impact on them and society through their music.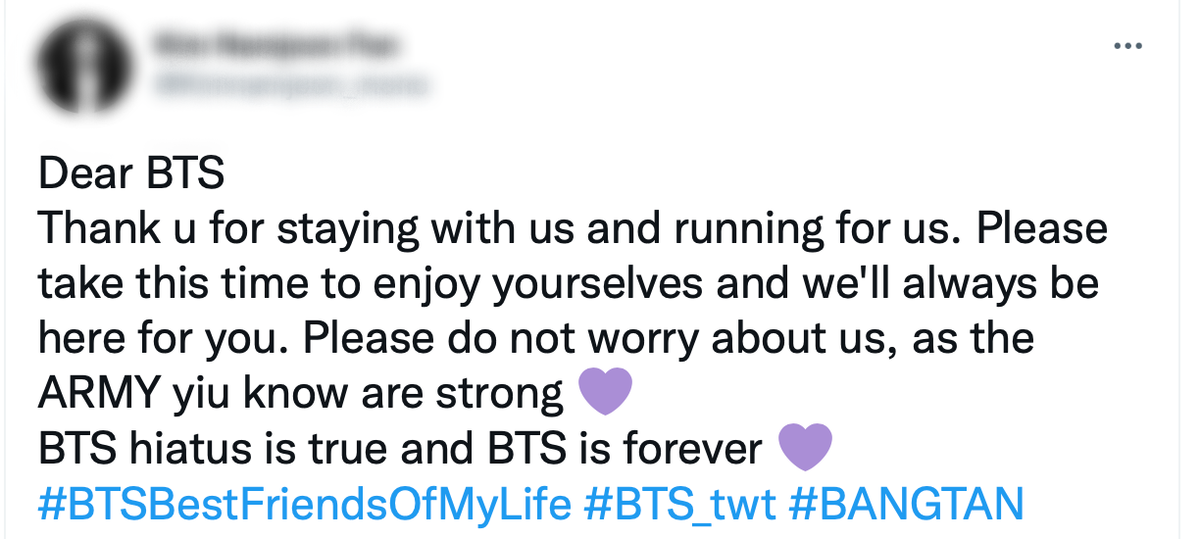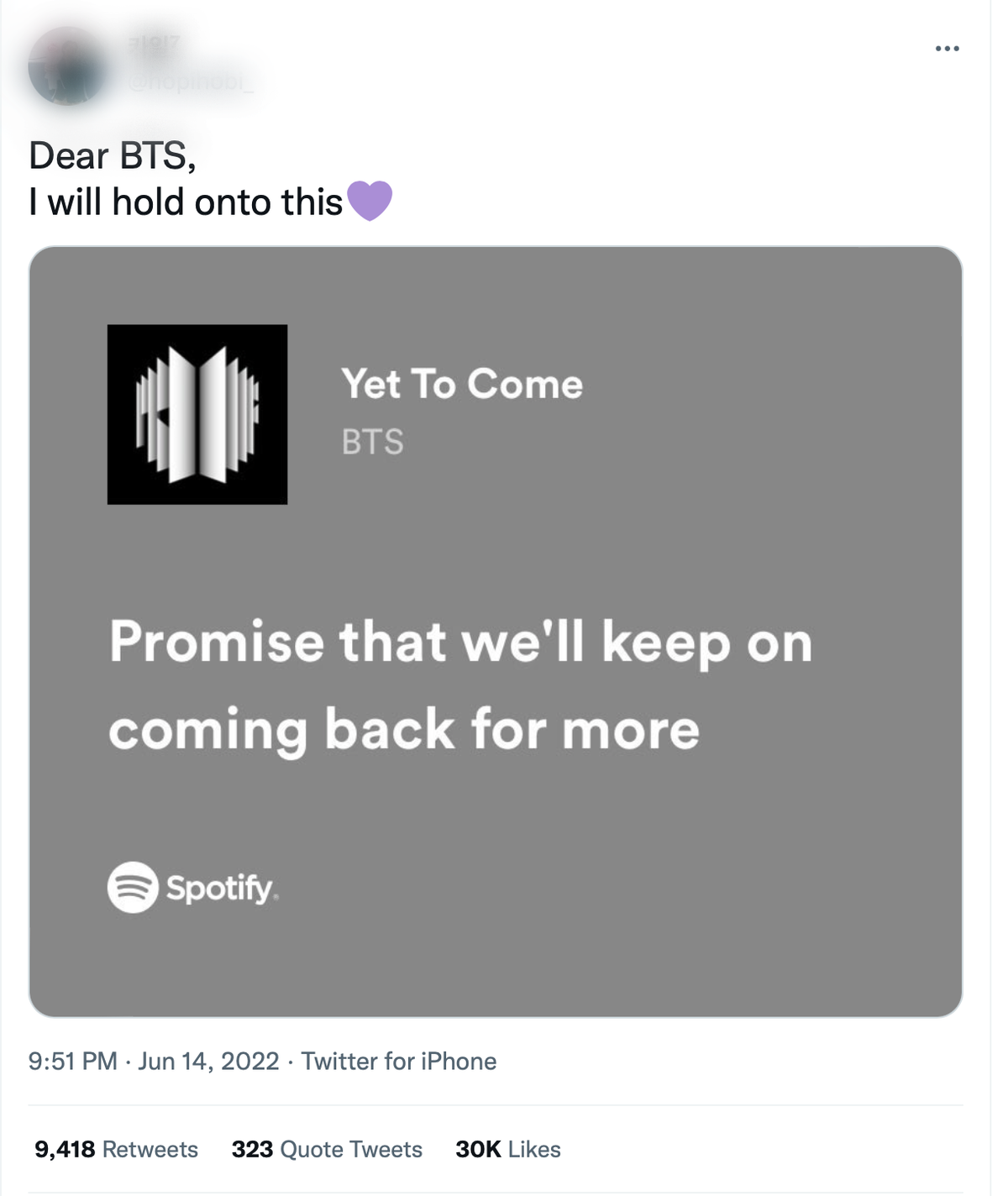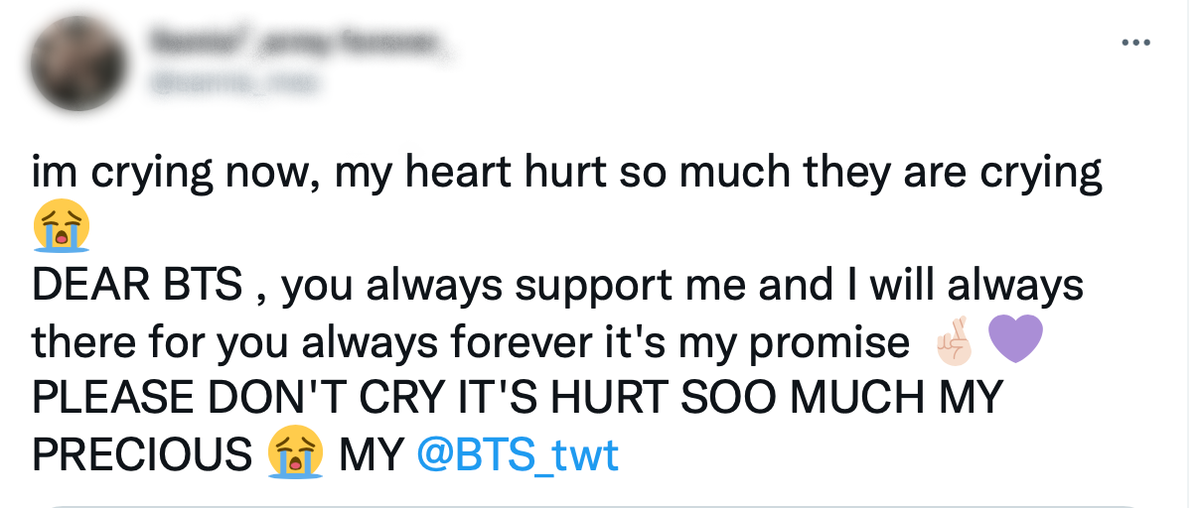 Read also:
---

---
Cover Image via Twitter/@Lokook_97 and @Anooosshhhahaha
Editor: Sarah Yeoh