Even if you've been living underneath a rock or not a K-pop fan, you'd most likely heard of the one of the biggest boy bands on earth, that is BTS.
Not only have they "infiltrated" the hearts and minds of millions of adoring fans worldwide, but the Malaysian education system as well.
BTS in English SPM trial paper
Last Thursday (Nov 10), Twitter user @snowstar3012 shared a few photos about an interesting question he saw inside the 2022 English SPM trial paper.
According to the photos, a multiple-choice question (MCQ) in Part 3 of the English paper required students to read a passage and answer some questions about BTS!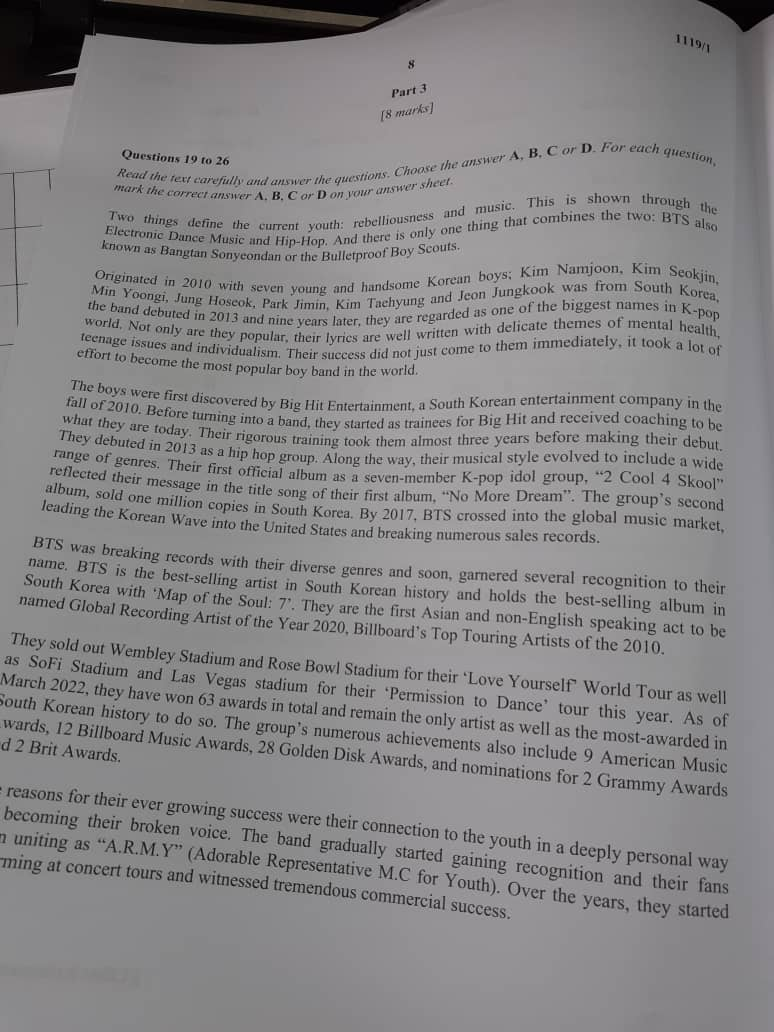 In the passage, it detailed the band members' full names, their early beginnings, and subsequent rise to fame.
As for the questions, it required exam takers to answer based on the information given in the passage. But we bet real fans don't need the passage to score 100 marks!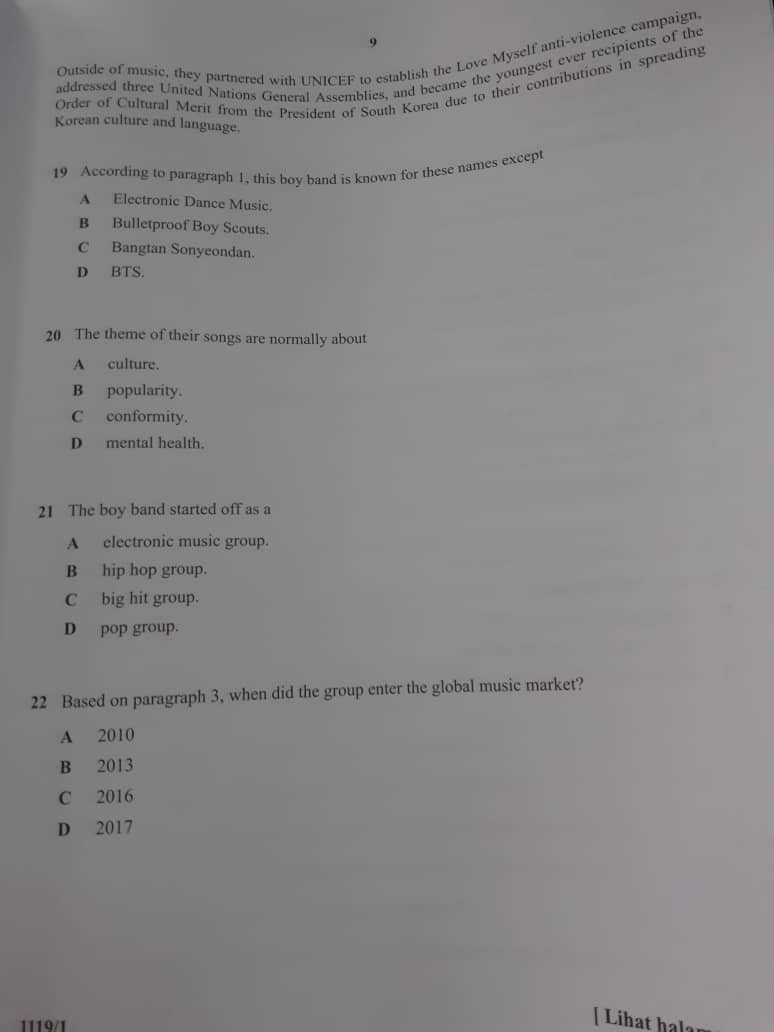 Read the tweet here:
Soalan exam #trialspm 2022 kertas BI. Soalan pasal #BTS gaisss. Haku takyah baca paragraph dah. Jawab terus soalan. Jawab dgn girang HAHAHAHA pic.twitter.com/I3kzpiQPV6

— orked (@snowstar3012) November 10, 2022
Easy peasy!
The tweet, which has gained more than 6K likes so far, saw the local ARMY (BTS fandom) flooding the comment section with excitement.
Some even claimed that they could answer all the questions correctly without the passage.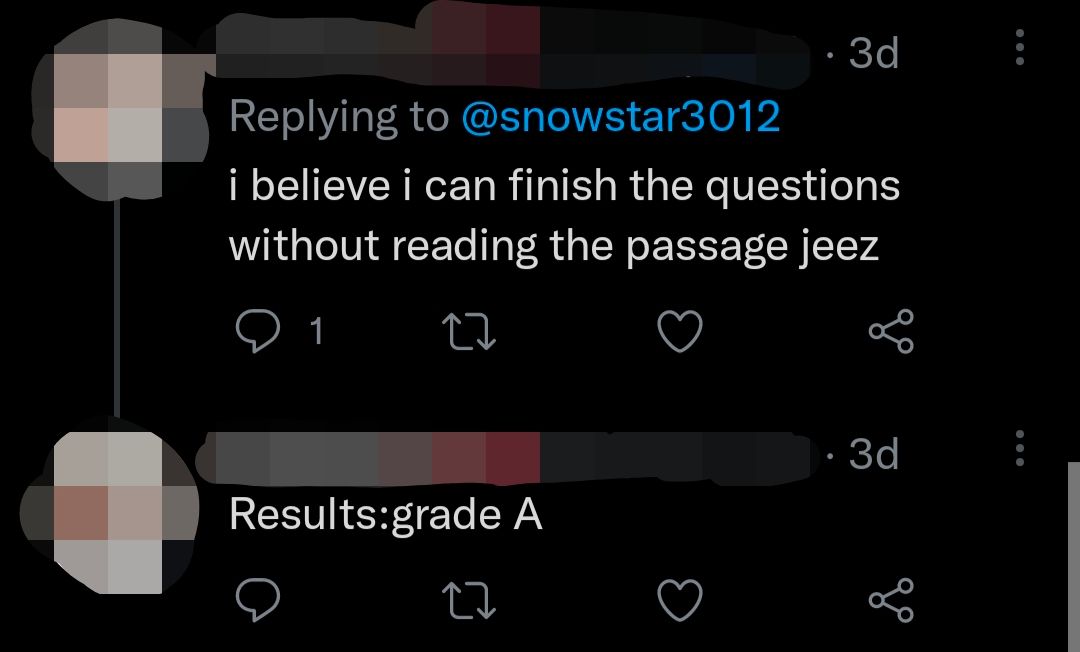 Some also asked which state did the English trial paper come from, with one claiming that it was from Selangor.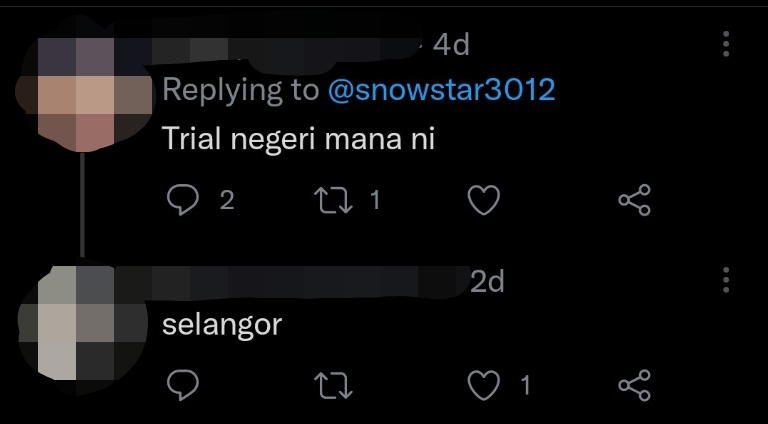 On the other hand, some labelled the question as "rubbish", saying that it shouldn't be used in an official exam.
In response, one replied, "Should we put your life story as the question instead?" Oof.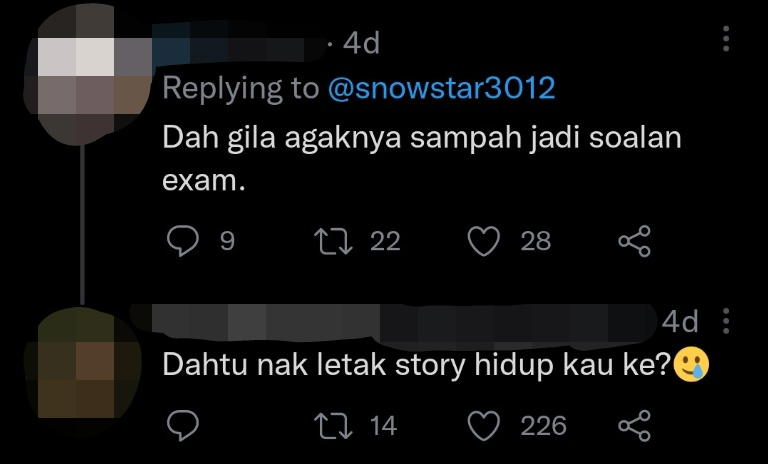 Do you think exam questions should be about K-pop stars? Let us know in the comments!
Read about how the changing of a name in the SPM Maths paper caused an uproar here:
---
---