KUALA LUMPUR – After months of planning for their wedding, this couple found out that they both had contracted COVID-19 a few days before the reception.
The solution? They decided to let the ceremony go on without them and speak to guests via video call.
Speaking to New Straits Times, visual designer Haziq Abdullah said that he began to feel ill prior to the wedding.
Suspecting the worst, he took an RTK Covid-19 test and was stunned to see that he had tested positive.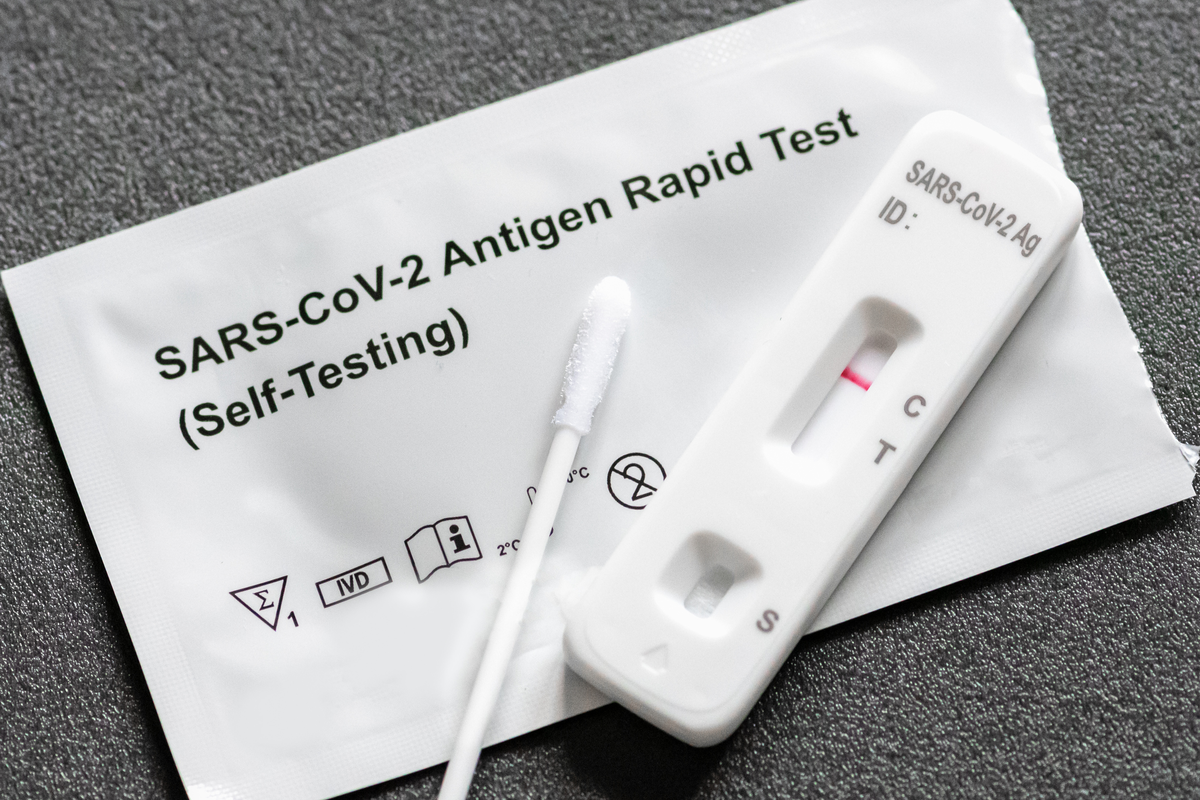 "My wife also did an RTK test, which came out negative. However, just to be on the safe side, we did a PCR (polymerase chain reaction) test.
The results came back the next day, showing that both of us were Covid-19 positive," he said.
To go or not to go?
Having carried out their akad nikah (solemnisation) ceremony on June 25 and the bride's wedding reception, the couple were faced with the dilemma of whether to proceed with the groom's wedding reception.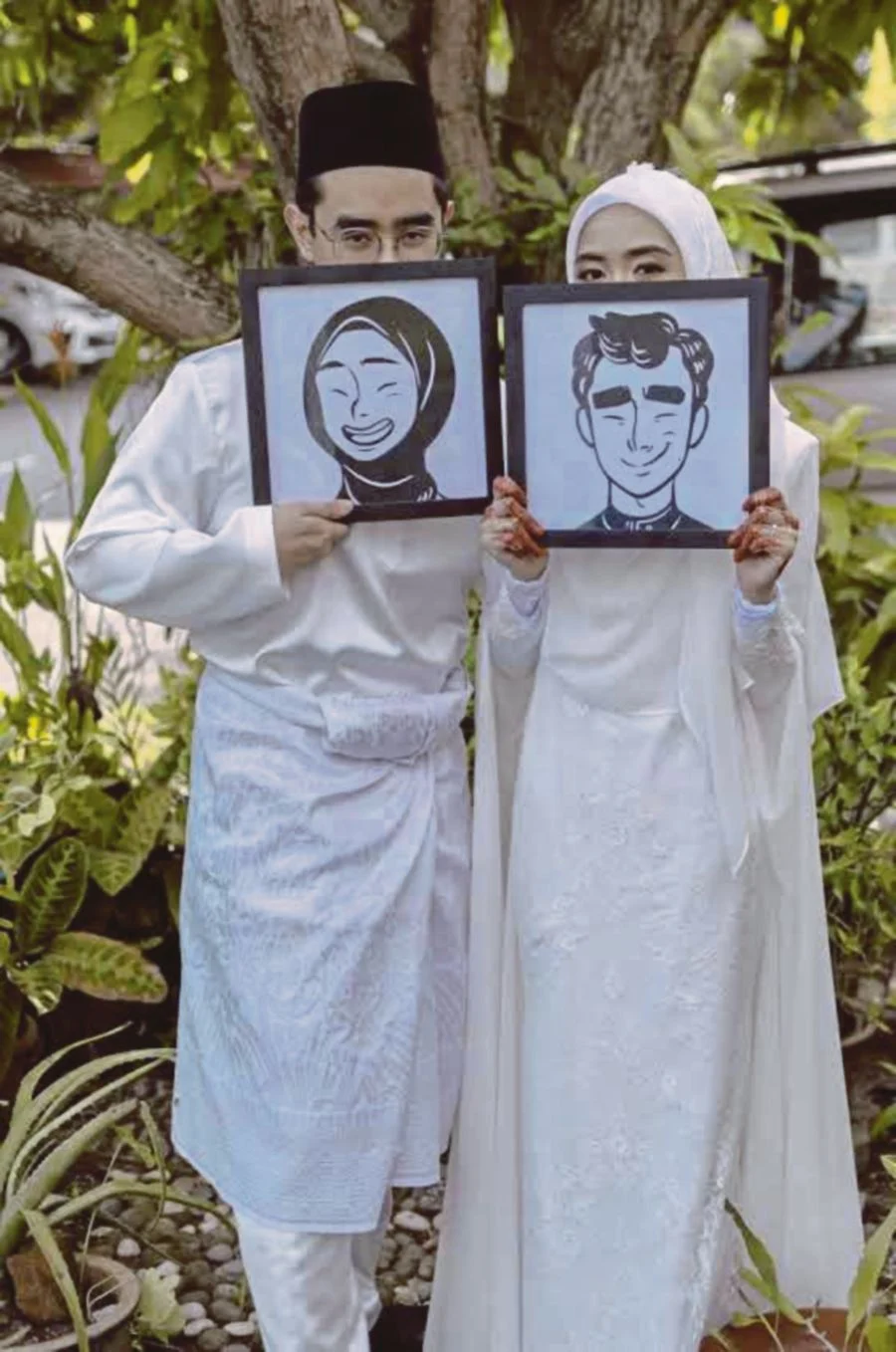 "We were discussing the pros and cons of postponing or pressing ahead with the event. We talked about reorganising the guests' list, which would be difficult as we had about 180 guests and many had travelled far to attend.
"After much deliberation, we decided that it would be better if the reception went ahead, minus the bride and groom," said Haziq.
Business as usual
Thus, this wedding reception was carried out in the most unorthodox manner, where guests came as usual and spoke to the newlyweds via video call with the help of Haziq's father, who walked around the hall with his mobile phone.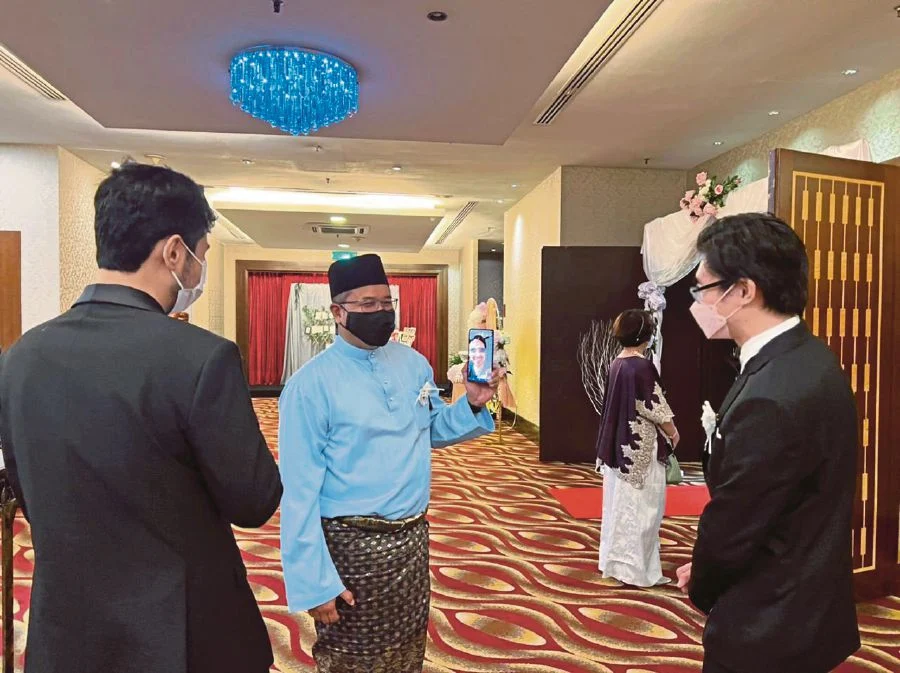 To make up for the unexpected disappointment, Haziq said he and his wife Siti Faathinah will hold a small celebration with family and close friends once they fully recover.
Read also:
---
---
Cover image via New Straits Times.