TW: The following scenes may cause distress for some viewers.
A 2-minute and 20-second video has recently gone viral online where it showed a boy strangling his grandma to death at Heilongjiang, China.
The video was first shared on Weibo before it was uploaded by Twitter user Byron Wan, where it triggered massive shock among netizens.
Puts grandma in headlock
In the clip, the boy's grandma is first seen hitting him with her hand.
As a form of retaliation, the boy then hits her back with his elbow before placing her in a headlock.
The boy's grandma tried her best to break free from his iron grip by using a slipper to hit him but it proved to be futile.
All throughout the horrifying incident, the person filming it didn't bother to intervene but merely laughed from the sidelines.
Pleads with boy to let go
After a few minutes, another person walked into the room and tried persuading the boy to let his grandma go.
However, he screamed back, "You beat me every time, saying I'm unreasonable, beat me, who is unreasonable!" and further tightened his grip.
After two minutes, the person filming realised something had gone terribly wrong and began pleading with the boy to let go.
You let go, she won't hit you anymore. She promises not to hit you anymore, she really won't hit you anymore, just let go," he said.
Thankfully, that was enough for the boy to finally release the headlock but it proved to be a little too late.
'Your grandma is dead!'
In another clip, another woman believed to be the boy's mother is seen beating him with a cane while shouting "Your grandma is dead!" several times.
At that moment, the boy suddenly realised the gravity of his actions and began crying over his grandma's lifeless body and begging her to wake up.
What made it all the more shocking was the fact that no one bothered to call an ambulance to save the elderly woman's life.
Watch the full video here: (TW: Contains distressing scenes)
⚠️ extremely disturbing content: a Chinese kid strangled his grandma to death (Part I)

I have no idea why the person shooting this video didn't intervene!

1/2 pic.twitter.com/6sP1DqEFLZ

— Byron Wan (@Byron_Wan) September 12, 2022
While the location of the incident isn't specified, netizens believe this took place at Heilongjiang.
A netizen later claimed in the thread that the boy's father went to another relative to apologise over the matter but was struck with a hammer by the latter, killing him.
Netizens deeply shocked by clip
Following the clip's release, netizens were understandably horrified to see a young boy killing his own grandma with his bare hands.
However, they also believed that he was most likely brought up in a violent household and was the product of that upbringing.
"That 'family' clearly only speaks in the language of violence. Eventually, children learn to speak the language they've been taught. Unfortunate, yes, but be cautious of the seeds you sow and the yields you reap…"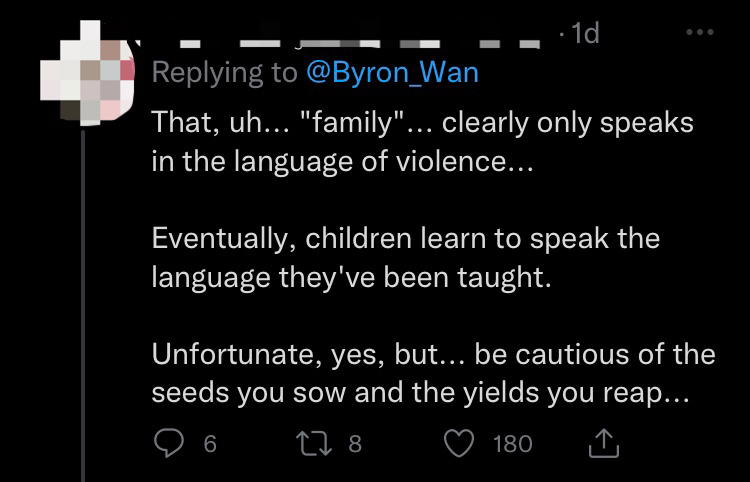 "Seems like violence was the triggering point for this incident. Although we have no idea what kind of treatment the boy suffered, but I believe this isn't the first time it has happened."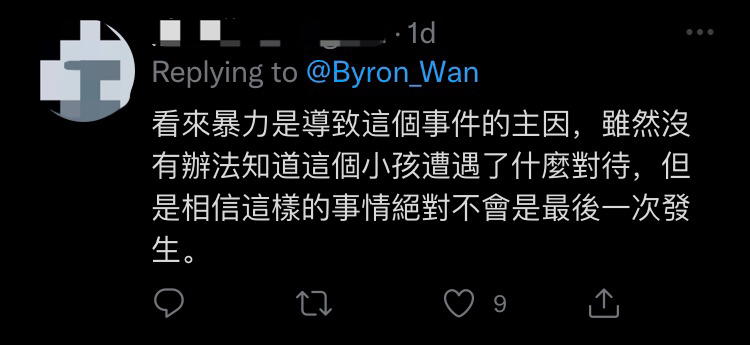 Violence is never the answer to anything. If you or someone you know is suffering from domestic abuse, please contact the following organisations:
Talian Kasih – 15999 (Toll Free, 24/7)
Women's Aid Organisation – 03-7956 3488 (24/7)
KPWKM – 03-2693 0095 (24/7)
READ ALSO:
---
---