Powerlifter Bonnie Bunyau Gustin bagged Malaysia's first gold medal in the Tokyo Paralympic Games today(28 Aug). He also set a new Paralympics record of 228 kg in the men's 72kg powerlifting category.
Best Results So Far
This is by far the country's best achievement in Para powerlifting.

Before Bonnie, Siow Lee Chan was the only Malaysian who has won a medal in the 2008 Paralympics.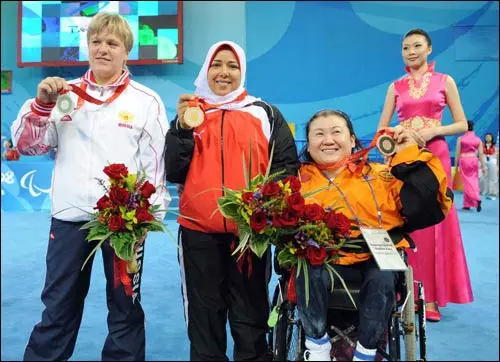 In a post-game interview, Bonnie shared that he was nervous because it was the biggest game he has ever competed in.
He shared that winning the gold medal is a "sweet moment"(Kenangan manis in Malay) for him.
It was a sweet moment for me and I'd like to share the joy with all Malaysians especially during the Merdeka month."
Breaking The Record
Despite being the current record holder in the category for Paralympics, the Sarawak-born athlete revealed that he was a little bit disappointed as he was very close to breaking the world record.
I am a bit sad because it was just a few more kilos to break the world record," Bonnie Bunyau Gustin said.
When asked what he was thinking when he was on the stage, Bonnie didn't hesitate and shared that he 'had a lot to think about' before the games, but everything went well.
Bonnie Bunyau Gustin: Long Way To Go
Bonnie said that he did not want to stop here at a Paralympic Gold. He thinks that there are still room for more improvements.
I still have a lot to work on and I am already looking forward to the Paris 2024 Paralympics."
Bonnie's coach, Jamil Adam also said that Bonnie has a "bright future" and a few more targets to achieve.
Congratulations, Bonnie Bunyau Gustin! All the best in your future endeavours!
---
---
Author: Yu Ang Tan
Proofreader: Anna Wong