KUALA LUMPUR – A BMW driver who was caught on tape speeding away after colliding with three different vehicles within the span of an hour has been arrested by police.
Kuala Lumpur Traffic Investigation and Enforcement Department (JSPT) deputy chief Supt Zulkafli Chek Lah told Kosmo! that the incident took place between 3.30pm and 4pm at Jalan 6/108C, Taman Sungai Besi and Sungai Besi Highway (BESRAYA) yesterday (Feb 15).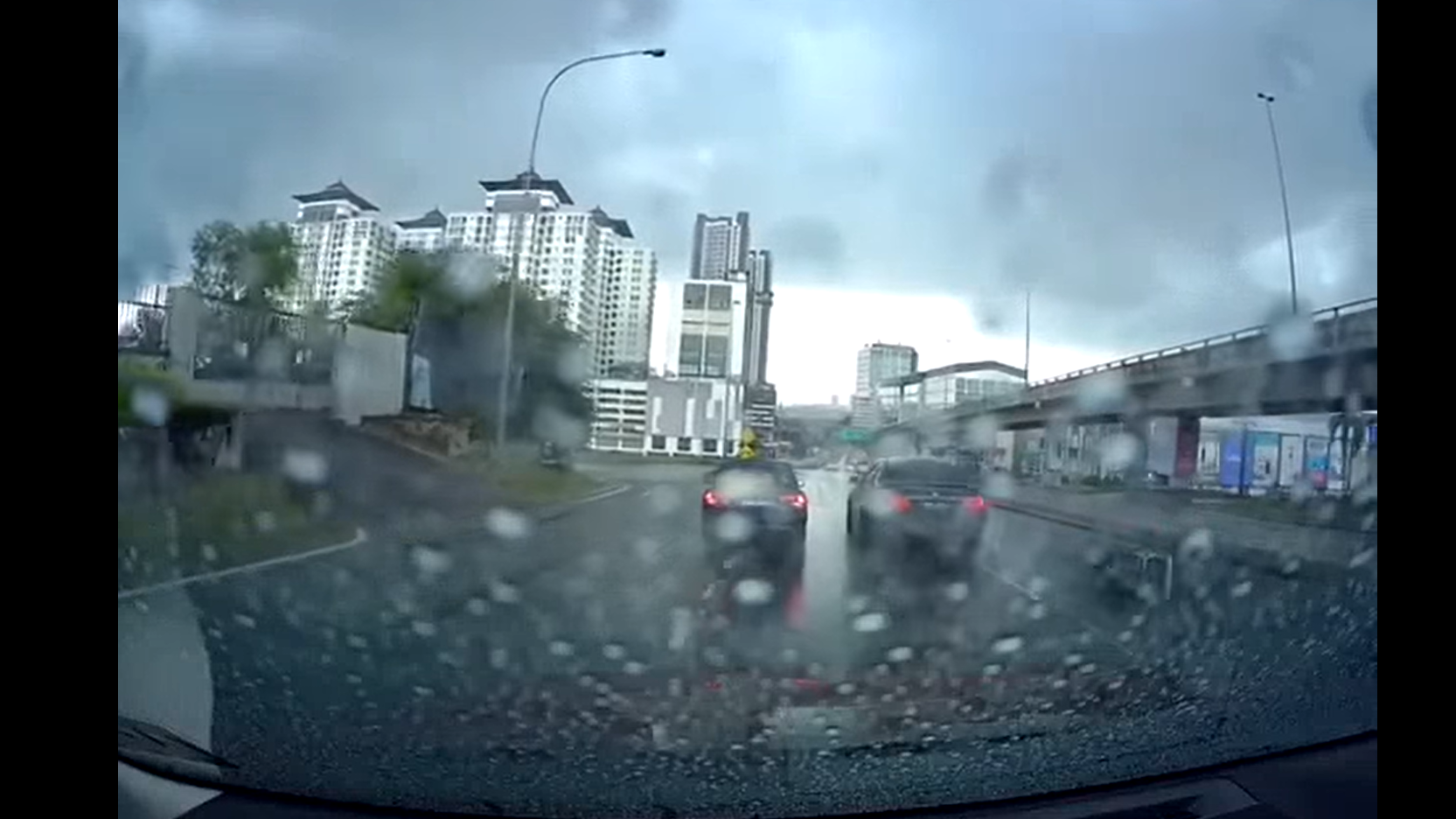 "Based on the videos posted on social media, the suspect who was coming from Kuchai Lama towards Taman Sungai Besi had hit the rear of a Perodua Bezza which was waiting at the Jalan 6/108C traffic light.
"After the first collision, the driver continued to drive on until BERSRAYA and hit a Kawasaki Vulcan motorcycle from behind in the right lane, causing the motorcyclist to fall and suffer light injuries.
"He then drove on further and hit a Honda RS150R motorcycle in the middle lane, resulting in light injuries to the motorcyclist's hands and legs," he said.
Zulkafli added that police have since arrested the 37-year-old suspect and brought him to the New Salak South police station for further investigation.
"Our investigations also revealed that the suspect is a patient of a mental institution and is now remanded at the University of Malaya Medical Centre (UMMC) Psychiatry Ward," he said.
The case will be probed under Section 43 of the Road Transport Act 1987 for reckless driving.
READ ALSO: [VIDEO] BMW Filmed Attempting To Run Over RELA Member In Front Of A School
The BMW driver sparks outrage online
Footage of the multiple collision has since gone viral on social media, where netizens slammed the BMW driver for endangering the lives of motorists.
One named Muqri Abdul Jabar also took to TikTok to reveal that his brother, who worked as a food delivery man, was one of the victims.
Watch the clips showing the BMW driver's path of rampage here:
Drive carefully and always think of your safety and others when on the road!
Cover images via Inforoadblock
Editor: Sarah Yeoh