We often see people advertising themselves on social media in hopes of finding their soulmate. However, two Malaysian besties took it to the next level by posting on the Facebook page Viral Sensasi Malaysia in search of a man who would marry them both.
The Facebook page is widely known to be a platform for single Malaysian men and women to hopefully net the partner of their dreams.
However, instead of submitting two separate posts, the besties decided to lump theirs together, writing that they didn't mind sharing the same husband among themselves.
If possible, we are finding a man who would become the husband to both of us since we are best friends and don't mind.
According to the post, one of them is a 31-year-old single mother from Besut, Terengganu, while the other is a 27-year-old from Pasir Puteh, Kelantan, and owns a laundromat business.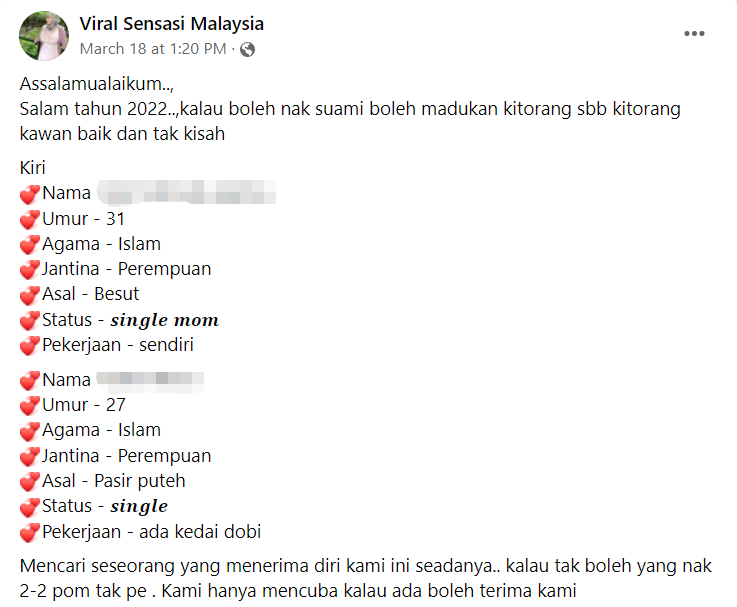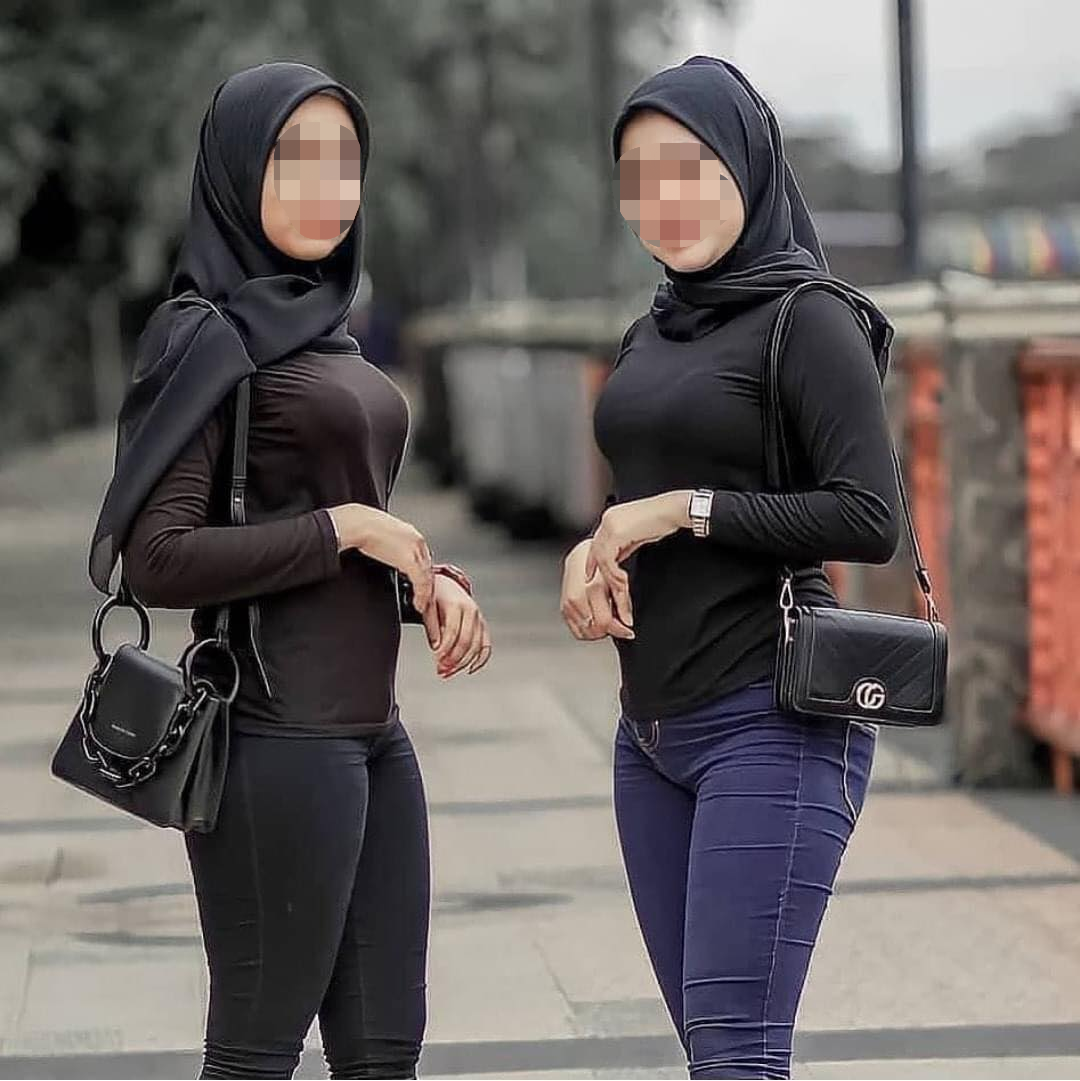 The two besties also wrote that they were simply trying their luck at finding a husband even if their request was outrageous to most.
If you can't accept having two wives at once, that's fine. We are just trying to find someone who can accept us as we are.
---
---
Attracted the wrong crowd
Instead of receiving an overwhelming response from potential bachelors, the two women were instead bashed by netizens for degrading themselves for the sake of marriage.
"Is it necessary to put up content like this for women to find a match? Many who are trying to find a match have been posting on this Facebook page recently. I feel that there are many other ways which are more genuine. We Malay girls should watch our behavior."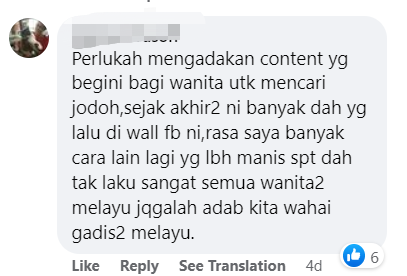 "Before doing something, please think about your mother and father. Pity them for having to get criticism from the public over their children's actions. There's nothing wrong with finding a match or getting married to the same man. There are many other ways of finding love which are more genuine and won't turn stir controversy."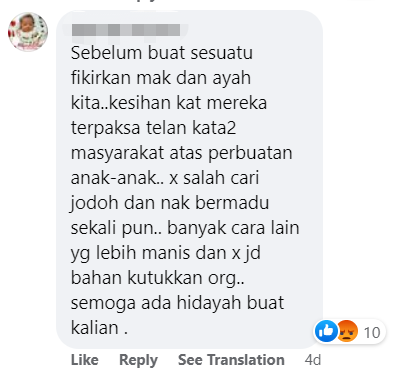 "Don't view your self-worth as something cheap. Both of you are beautiful and if fate allows, you will find someone who's able to guide you."

We hope they took these feedback to heart and that they will be able to find a husband who loves them for who they are!
Read also:
---
It's unrelated to the article but here's our brand-new podcast – Talk Je Lah!
---
Cover image via Freepik and Facebook Viral Sensasi Malaysia.
Editor: Sarah Yeoh