Datuk Ng Boon Bee, a triple international who represented Malaysia in badminton, football and rugby, has died from an aneurysm in Ipoh today, reported New Straits Times.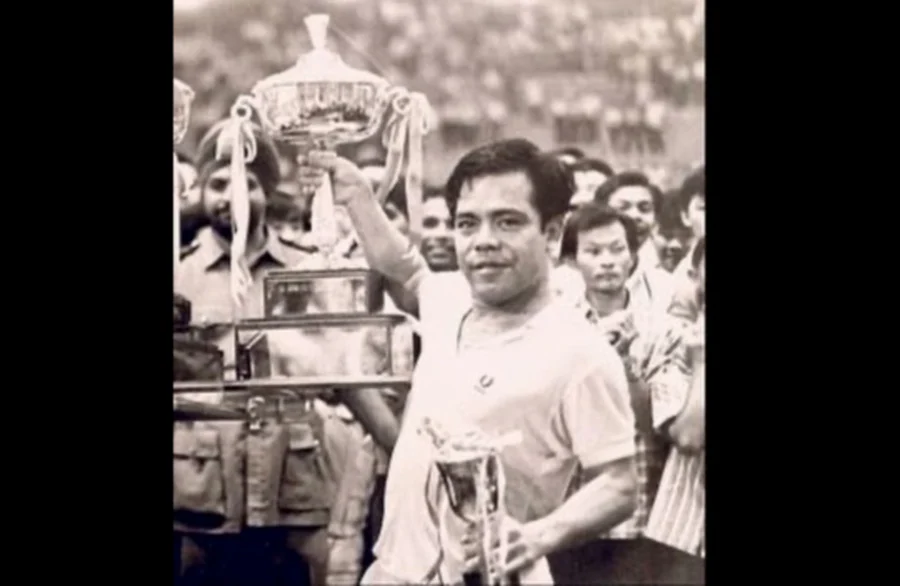 According to his wife Tong Yee Cheng, he was planning to leave for a trip to Penang when he suddenly felt a sharp pain in his stomach.
"Boon Bee was very happy this morning. We had breakfast and before we could leave, he clutched his stomach saying there was a sharp pain," she told Free Malaysia Today.
He was rushed to a private hospital and later transferred to the Ipoh Hospital due to a shortage of beds. He was pronounced dead at 4pm, where doctors told the family that he had died from an aneurysm.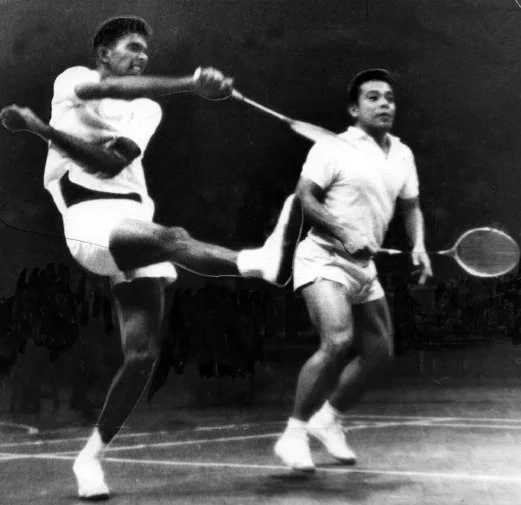 Ng is mostly feared for his speed, power and anticipation, making him one of the greatest men's doubles players at his peak.
Although he was described as a man of short stature, his game prowess proved to be deadly and netted him a string of notable victories – the Thomas Cup (twice), the All-England (twice), and the Asian Games gold medal (three times).
Household badminton name
Along with his partner (Datuk) Tan Yee Khan, Ng was crowned All England, Asian Games, Asian Championships and the Commonwealth Games champion, making him and Tan the most successful men's doubles teams.
He was also part of the squad which won the 1967 Thomas Cup in Jakarta albeit in a controversial manner.
Following Tan's retirement, Ng teamed up with the late Datuk Punch Gunalan and won several medals at the Bangkok Asian Games, Edinburgh Commonwealth Games and Kuala Lumpur SEAP Games.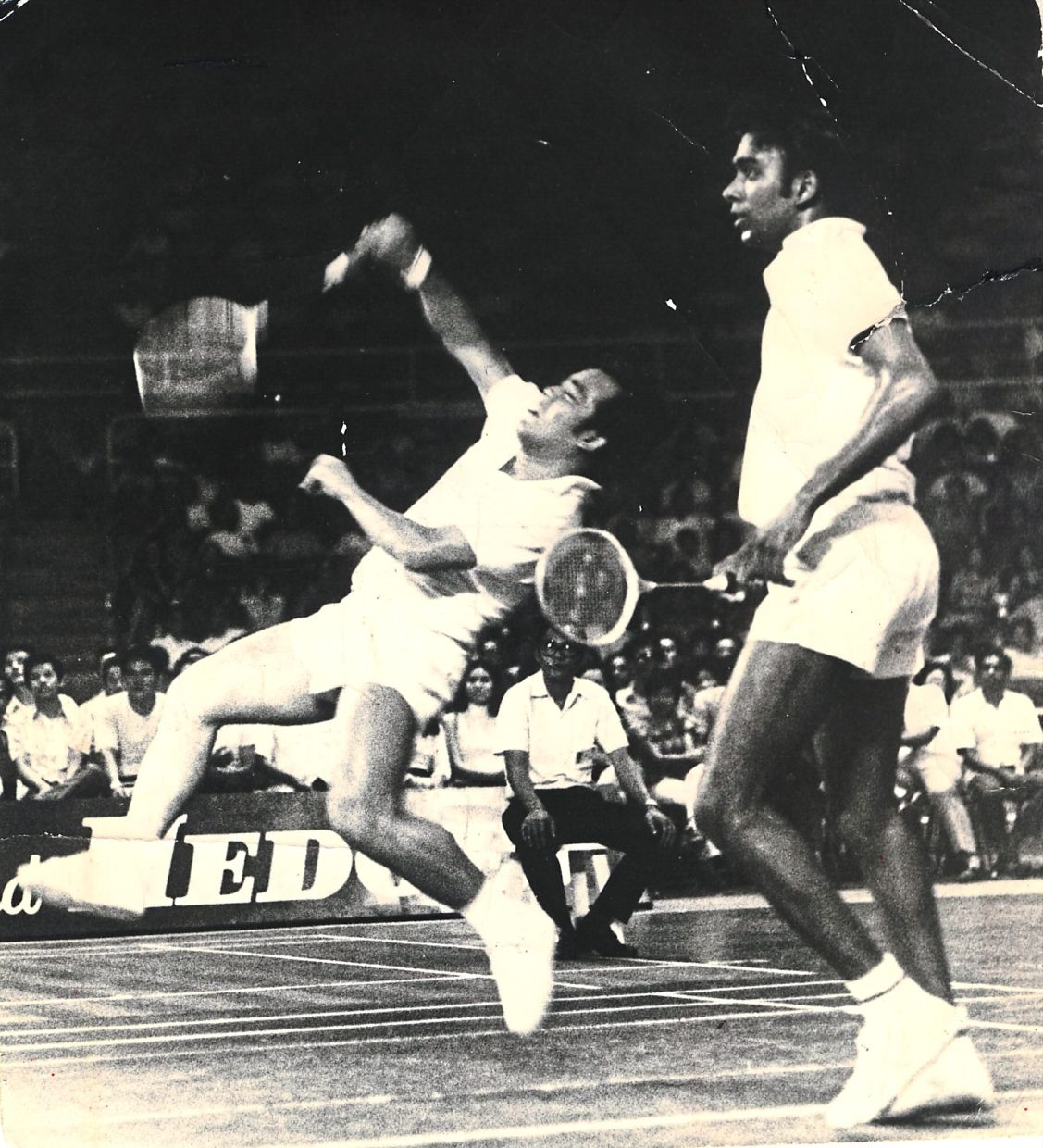 On top of that, the pair also won the silver medal at the 1972 Munich Olympics when badminton was a demonstration sport.
Was a decorated footballer too
Aside from being a ferocious badminton player, Ng also joined Harimau Malaya in the Merdeka Tournament as footballer as an inside-left (forward) and won the title from 1958 to 1960.
He also played alongside with the late Datuk Ghani Minhat, Rahim Omar and V. Govindarajoo.
Ng was selected for the inaugural Asian Youth Championship in 1959 along with Abdullah Nordin, Robert Choe and Roslan Buang, where they unfortunately lost to Korea in the finals.
After a meeting with the then BAM president Tan Sri Khir Johari, Ng decided to put a halt to his football career to concentrate on badminton.
He later retired from the sport in 1973 and was inducted into the Badminton Hall of Fame in 1998.
'The nation has lost a great sportsman'
Ng's badminton partner and childhood friend Tan expressed his condolences over the former's passing, saying that he had come to see Ng as a brother.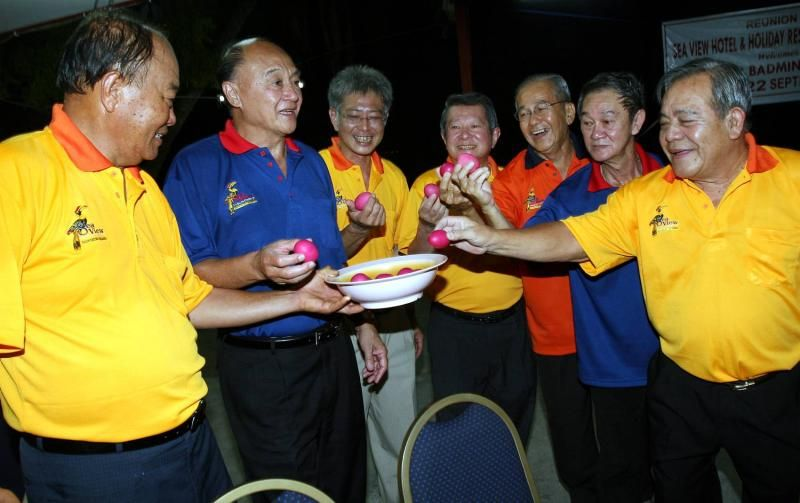 I've known him since our schooldays at St Michael's Institution and we travelled around the world and won so many titles. Such wonderful memories. I am going to miss him a lot.
"His house was just 200m from mine and we would always spent time together. Training and playing in tournaments. That was our life.
"He was a great player and great man. Since I do the talking, many think that I am older but he was three years older than me. The nation has lost a great sportsman. People like him should get more recognition for his endless service to sports as a national athlete," he told The Star.
Datuk Yew Cheng Hoe, Ng's teammate during the Thomas Cup said he was shocked by the unfortunate news as they had met up not too long ago, adding that Ng was in good spirits.
"He was one of the best badminton players the country has ever seen. The entire 1967 Thomas Cup team are still around and it is sad to lose him. We have lost one of our greatest sportsmen.
"His wife is a former national player also and he named his son Thomas after our success. Despite his services, he hardly got any recognition and that's always the sad part. But he never made an issue of it."
BAM secretary-general Datuk Kenny Goh also gave his condolences, where he tweeted: "Just received news that another badminton icon, Datuk Ng Boon Bee, has passed away. My deepest condolences to his family."
REST IN PEACE, DATO' NG BOON BEE

The Badminton Association of Malaysia (BAM) is deeply saddened to learn of the loss of the legendary doubles player, Dato' Ng Boon Bee at the age of 84.

Story in FULL👉🏻 https://t.co/qGiySMBhDu#DemiMalaysia#BadmintonMalaysia pic.twitter.com/Acce0AKSM3

— BAM (@BA_Malaysia) August 3, 2022
There will be a three-day wake held at Ng's residence starting today at 61A, Jalan Sri Klebang 2, Chemor. The funeral will be held at the Nirvana Memorial Park on Sunday.
Read also:
---

---
Cover Image via
Editor: Sarah Yeoh