PETALING JAYA – Local actor Azad Jasmin John Louis has called out Health Minister Khairy Jamaluddin for providing inferior digital tracking devices to those returning from high-risk countries.
Azad and his wife are currently undergoing quarantine after returning from Hajj in Mecca.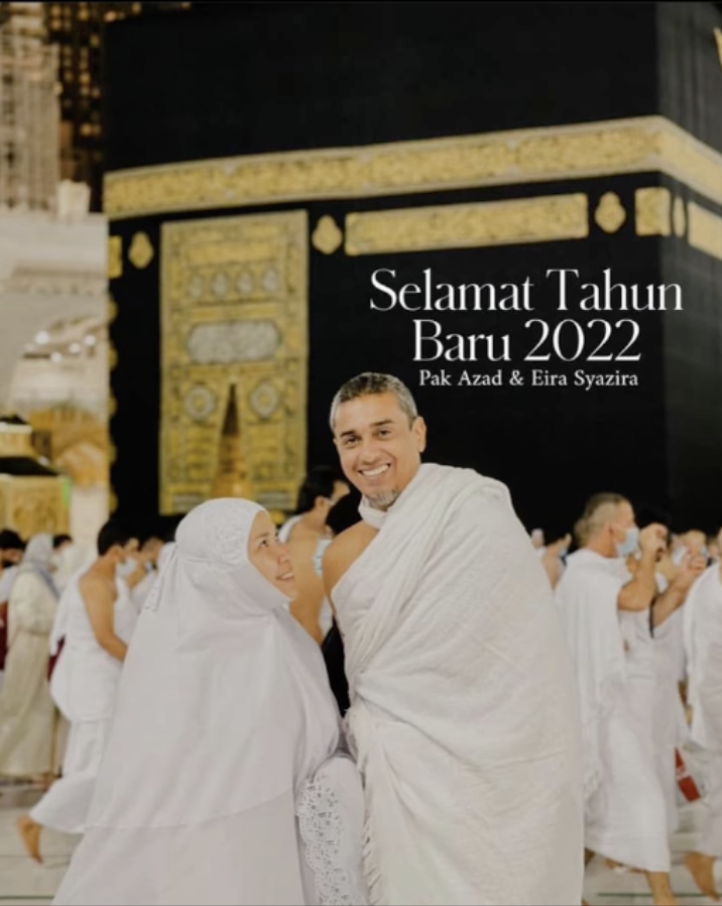 'What for?'
In an Instagram story posted yesterday (3 Jan), Azad showed how easily the tracking device slipped off instead of latching onto his wrist.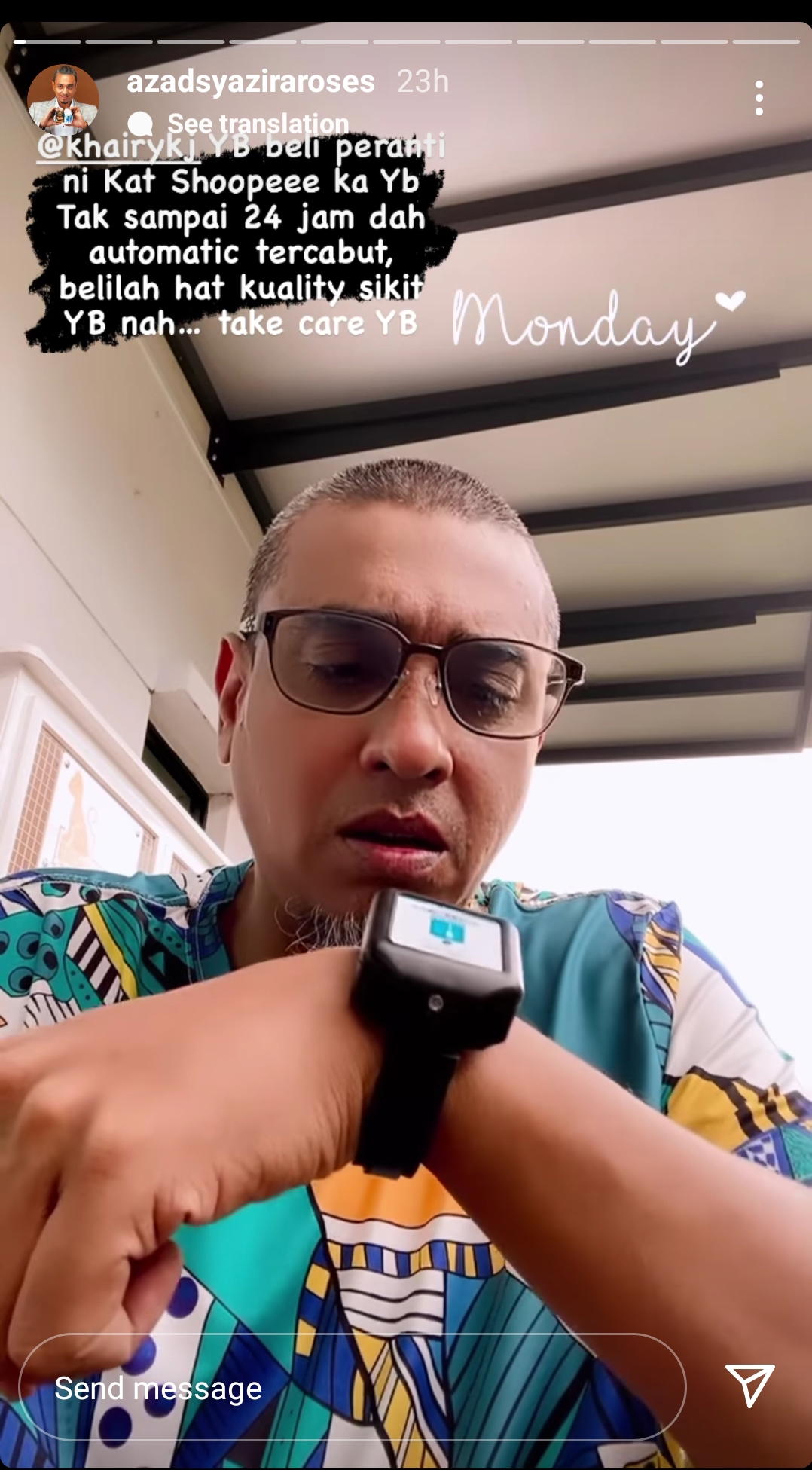 "Dear YB, while the digital wristband is a good idea, did you get it from Shopee or somewhere else? The belt came off automatically within 24 hours!"
He then went on to say that giving out tracking devices of such quality to 30 million people would be useless at the end of the day.
I'm a celebrity, and people will instantly recognise me if I go out without complying with the SOPs. But what about ordinary Malaysians wearing this device? They can simply take it off and hang it elsewhere before mingling around.
Azad also shared several videos posted by netizens who showed the tracking device slipping off their wrists to prove his point.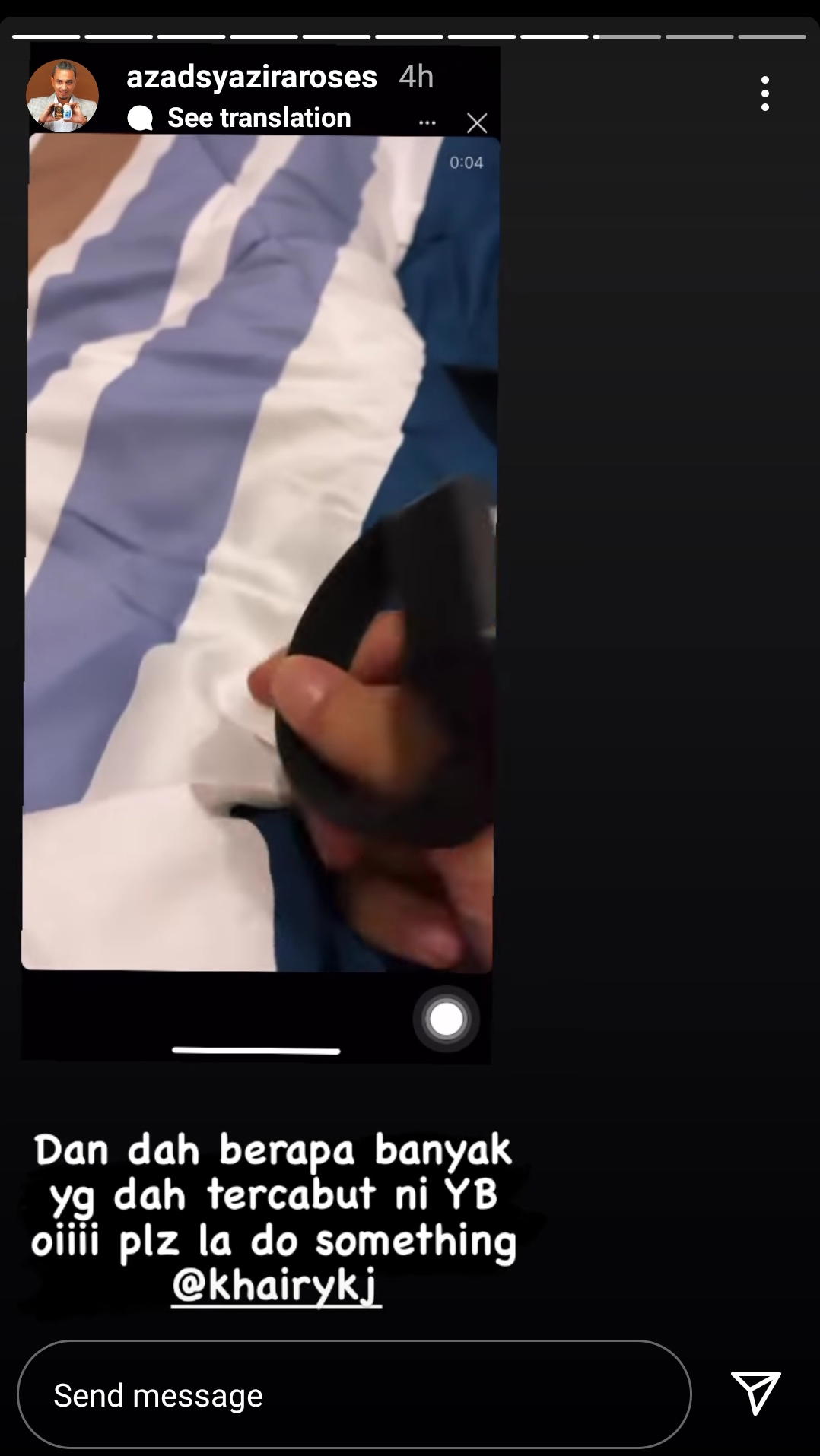 Wristband Replaced
Thankfully, Azad's story caught the attention of health authorities who quickly came to his home and gave him a brand new tracking device.
In a follow-up Instagram story, he said in jest that he wanted Khairy to personally make the change for him and also thanked the doctors for paying him a visit.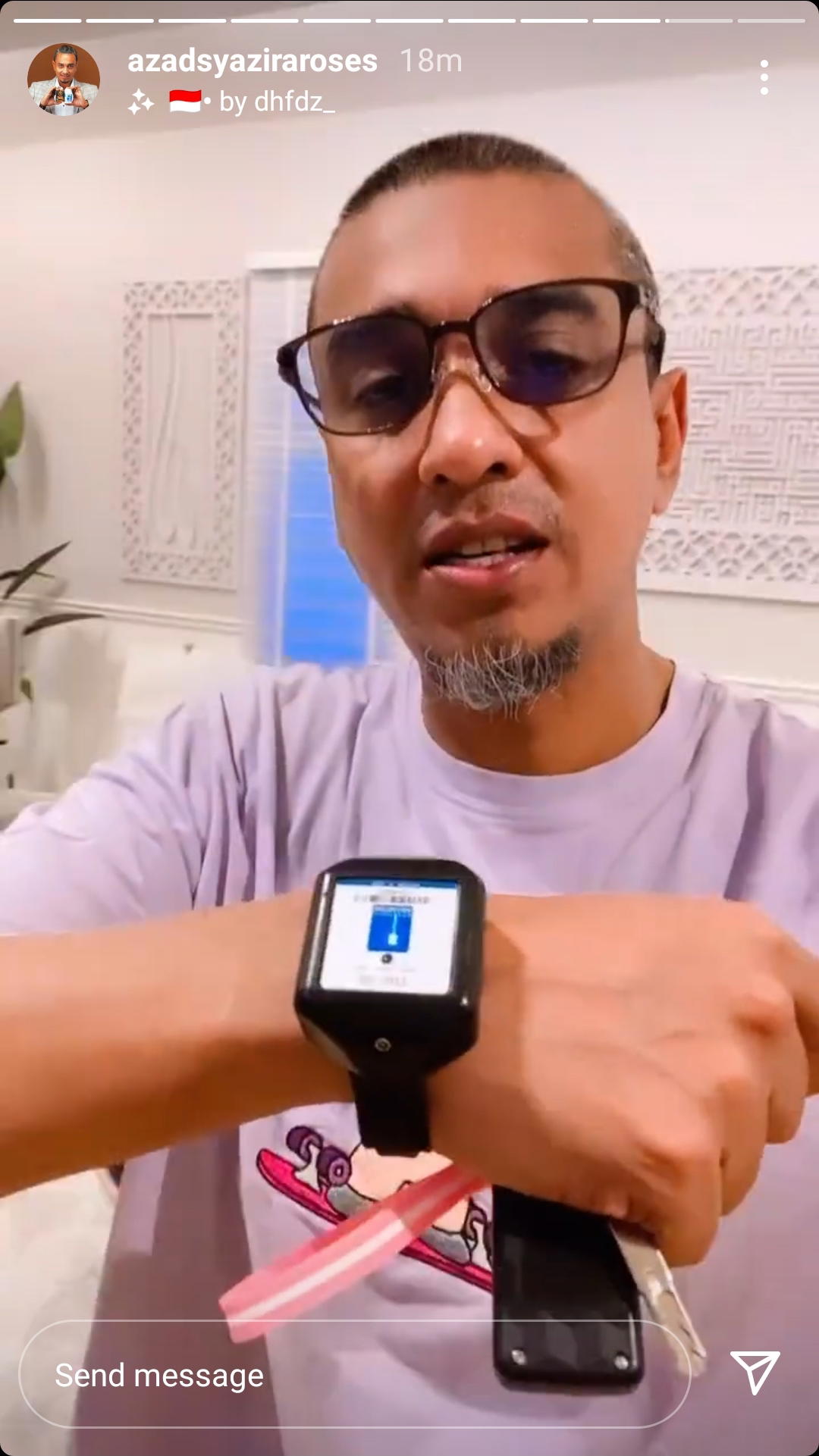 Let's hope it doesn't come off anymore and that every tracking device is functioning properly!
Read also:
Cover image via IG/ @azadsyaziraroses
Editor: Sarah Yeoh