Today is the day where thousands of Malaysians across six states will make their voices heard at the polls by casting their vote for the candidate of their choice.
As voters line up at their respective polling centres, there are bound to be moments where some turn impatient and try to skip the queue in order to escape the sweltering heat.
Argument breaks out at Penang polling station
China Press reported that before voting could officially kick off, a verbal argument broke out between an old man and another voter who had lined up more than an hour before.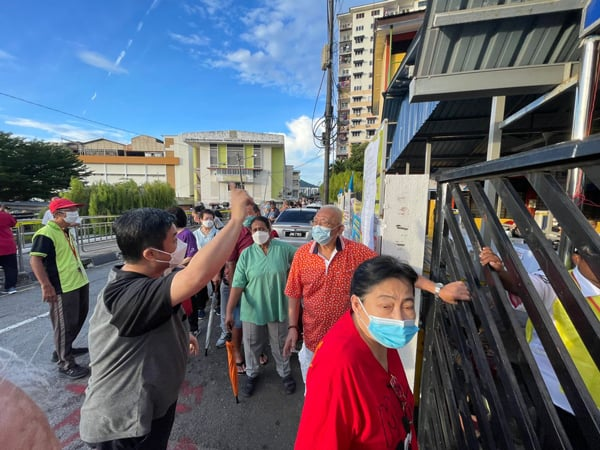 According to the Chinese daily, the altercation took place at a polling centre located at SK Padang Tembak in Penang.
Apparently, the old man, who was dressed in an orange polo t-shirt, had arrived at 7.45am and allegedly jumped the queue as he wasn't willing to wait at the back of the line.
He was then confronted by another voter clad in a grey t-shirt who confronted him for cutting the queue as he and the others had been lining up since 6am.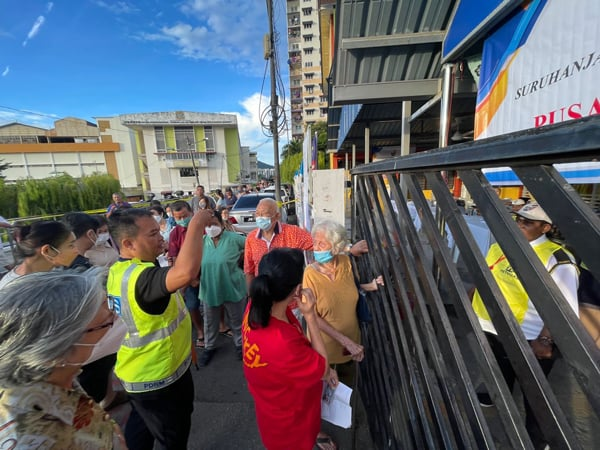 However, the old man didn't apologise or showed any intention of getting back in line, where he defended his actions by saying that his feet was in pain.
As the atmosphere grew tense, another man dressed in a police vest stepped in and tried to defuse the situation.
While we understand that the waiting time will be long, please remember to behave in a proper manner so that everyone can vote safely and smoothly!
READ ALSO:
---
---