After netizens went gaga over Syed Saddiq's buff volunteer, there is another one who drew public attention to politics.
He is none other than our new Prime Minister Anwar Ibrahim's handsome bodyguard.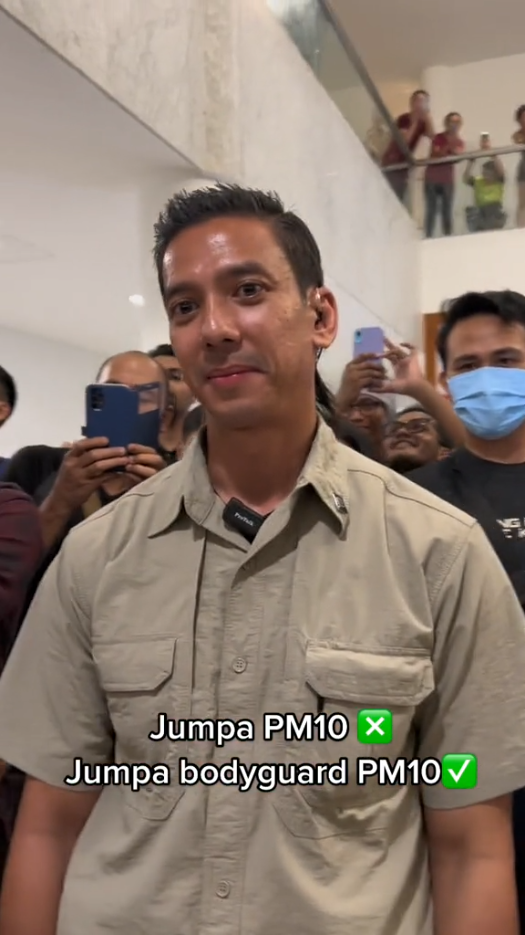 Waves towards camera and points mini finger love
In a video posted by user @jannahjalidaar on TikTok, it shows a handsome man who appears to be Anwar's bodyguard smiling and waving towards the camera. He later hugged someone before pointing a mini finger love.
Below the video which gained 1.7M views and 89.9k likes at the time of writing, netizens appeared to have taken their liking towards the bodyguard's appearance.
"This bodyguard is handsome."

"His (Anwar's) bodyguard is also cute. Please take good care of Anwar."

One even asked others to rate the bodyguard's salary after this video was posted, hinting that he might have a higher salary after gaining popularity.

Some pointed out that he is one of Anwar's longest-serving bodyguards, with some thanking him for his dedication.
"This is the bodyguard who served Anwar for the longest. His hair behind is a lot longer now compared to that of before."

"Thank you to this bodyguard who followed Anwar to everywhere during the general election. His popularity also increased."

Read about netizens getting crazy about Syed Saddiq's buff volunteer here:
---