Just yesterday, prime minister Anwar Ibrahim announced that his daughter and former Permatang Pauh MP Nurul Izzah is now his senior economic and financial advisor.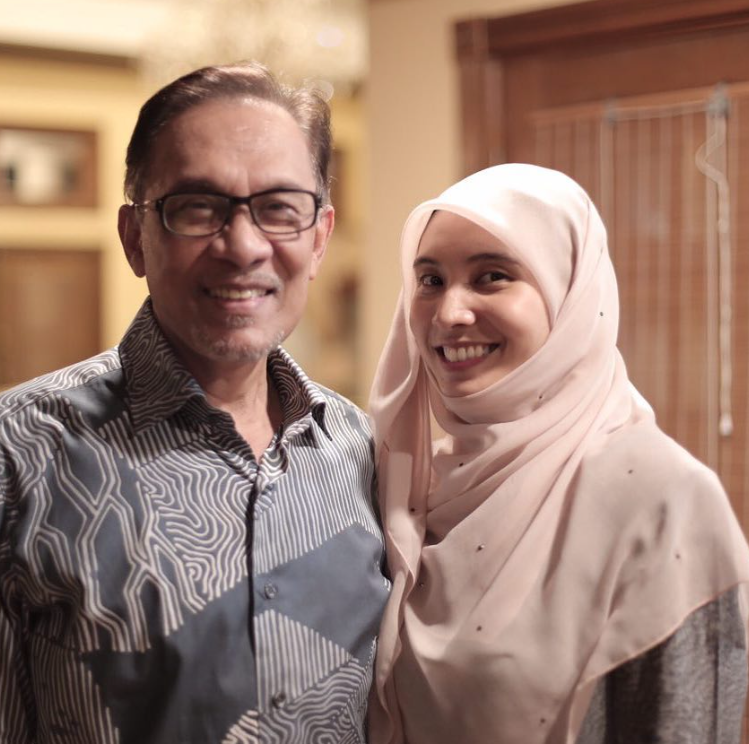 Bernama reported that Nurul Izzah had assumed the position since Jan 3, where she worked pro bono in assisting her father in matters pertaining to the Prime Minister's Department (PMD) and the Ministry of Finance (MOF).
'Reeks of nepotism'
Despite of this, Malaysians were deeply displeased by the appointment and took to Twitter to express their disappointment over what seemed to be a classic case of nepotism.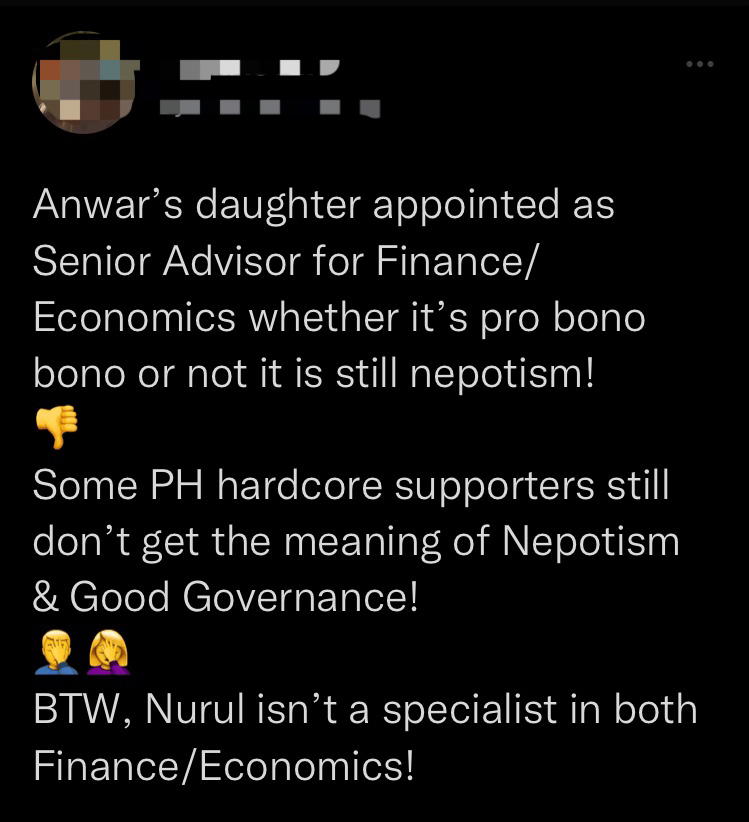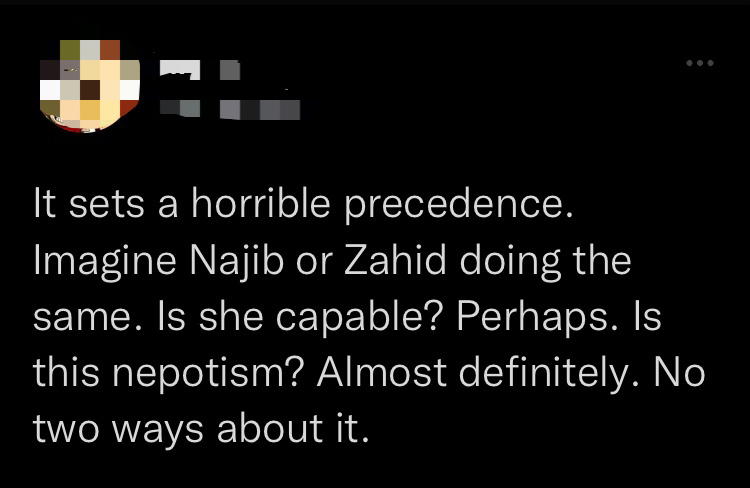 Satire artist Fahmi Reza also took a dig at Nurul Izzah's appointment, where he mocked Anwar's 'Malaysia Madani' slogan with the word 'nepotism'.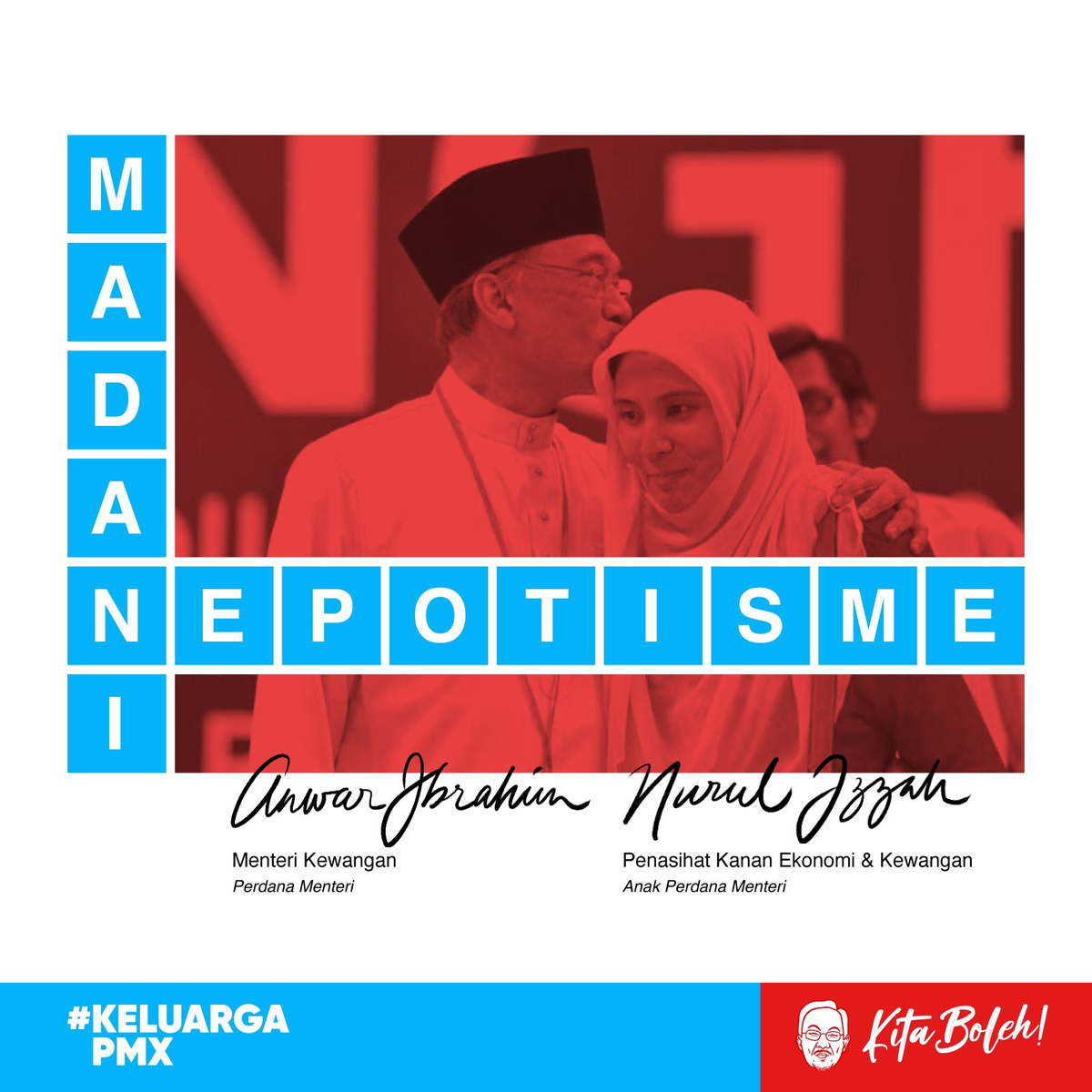 Political analysts have also raised the alarm over Nurul Izzah's appointment, with one telling FMT that it "reeked of nepotism" and jeopardises the unity government.
"I'm not sure if it will backfire, but the appointment certainly provides fodder for the opposition. Anwar could have appointed many other tested experts to be his senior adviser," said Universiti Sains Malaysia's Azmil Tayeb.
Anwar: 'She's more than qualified'
In response to critics, Anwar said that Nurul Izzah had proven herself to be capable of holding the position, adding that she holds degrees in engineering and public and social policy from Johns Hopkins University.
He also assured that she will not be getting any allowances throughout her tenure.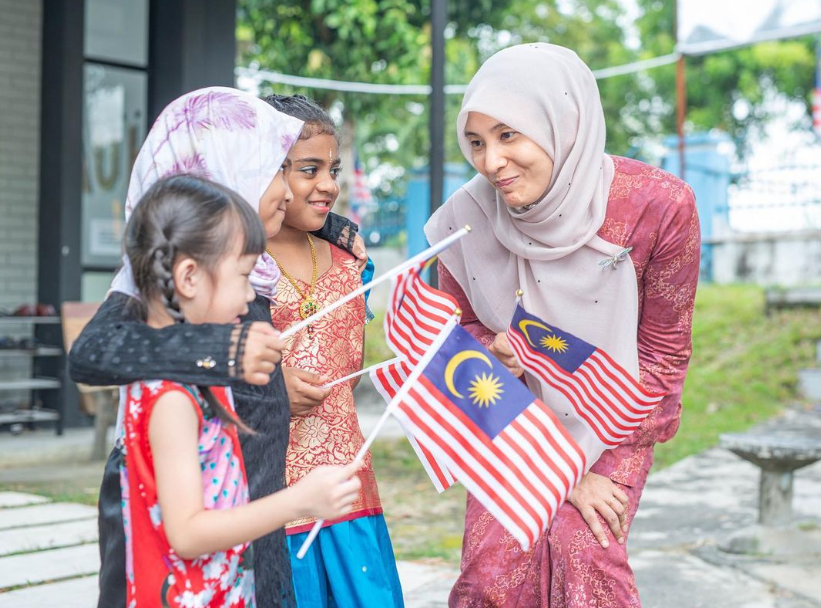 Anwar further said that he himself and certain ministers from PN had held portfolios which they had little to no experience in.
Even though I don't have a finance-related degree or certificate, I was the finance minister for eight years (in the 1990s).
"Even the ministers in (the previous) Perikatan Nasional (government) do not have (the relevant) degrees or certificates, but when it comes to us, they bring (this issue) up."
"So, is it true that a health minister must be a doctor? And a water minister must be an engineer? As for Nurul Izzah, she has an engineering degree and a public policy degree. Indeed, I asked her to help me as an advisor at the PMD and MOF," he said.
What do you think of Nurul Izzah's appointment? Let us know in the comments!
READ ALSO:
---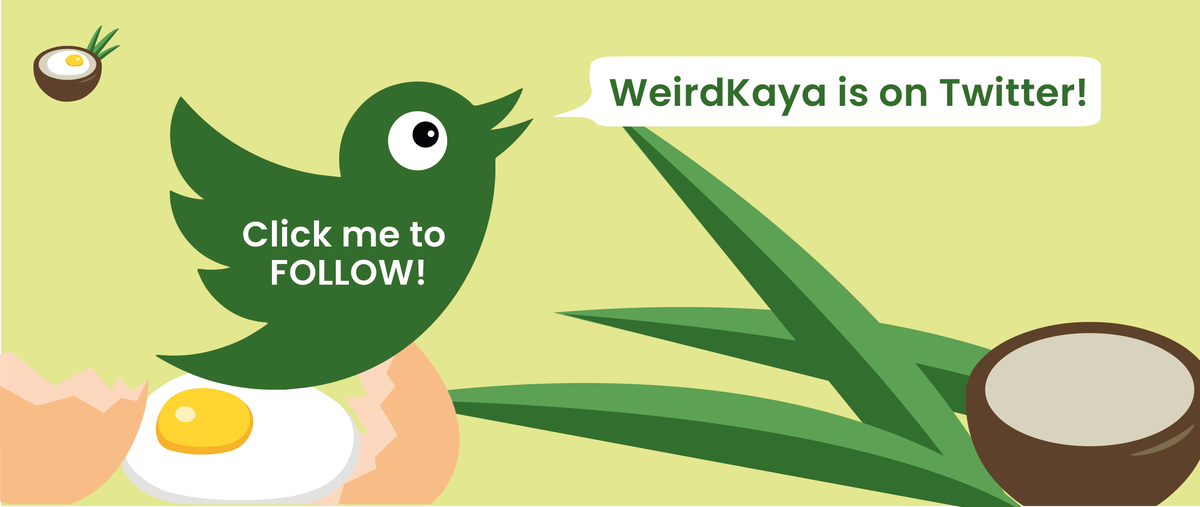 ---
---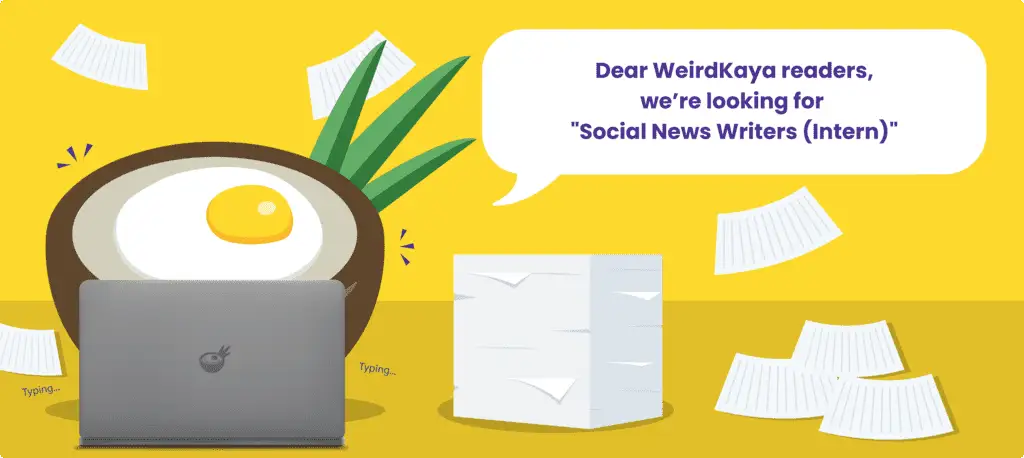 ---