Food delivery applications such as GrabFood and Foodpanda usually provide customers with the option of adding extra condiments or making special instructions such as requesting for more sauce, no pickles, etc.
However, this feature has also been widely misused by users who turn it into a means of expressing anger, disrespect or even abusive language towards the delivery rider.
Yesterday (May 19), a deliveryman named Azyz's Ahmad took to Facebook to express his displeasure against a user who misused the name of God as an avenue to vent his frustrations.
---

---
A photo on Azyz's post shows the user asking the deliveryman to add more cheese and mayonnaise to the KFC set before invoking God's name to 'threaten' him.
"Allah [God] knows if you're lying to me. Just follow my order!"
"Make sure the wedges aren't burnt too. God is watching!"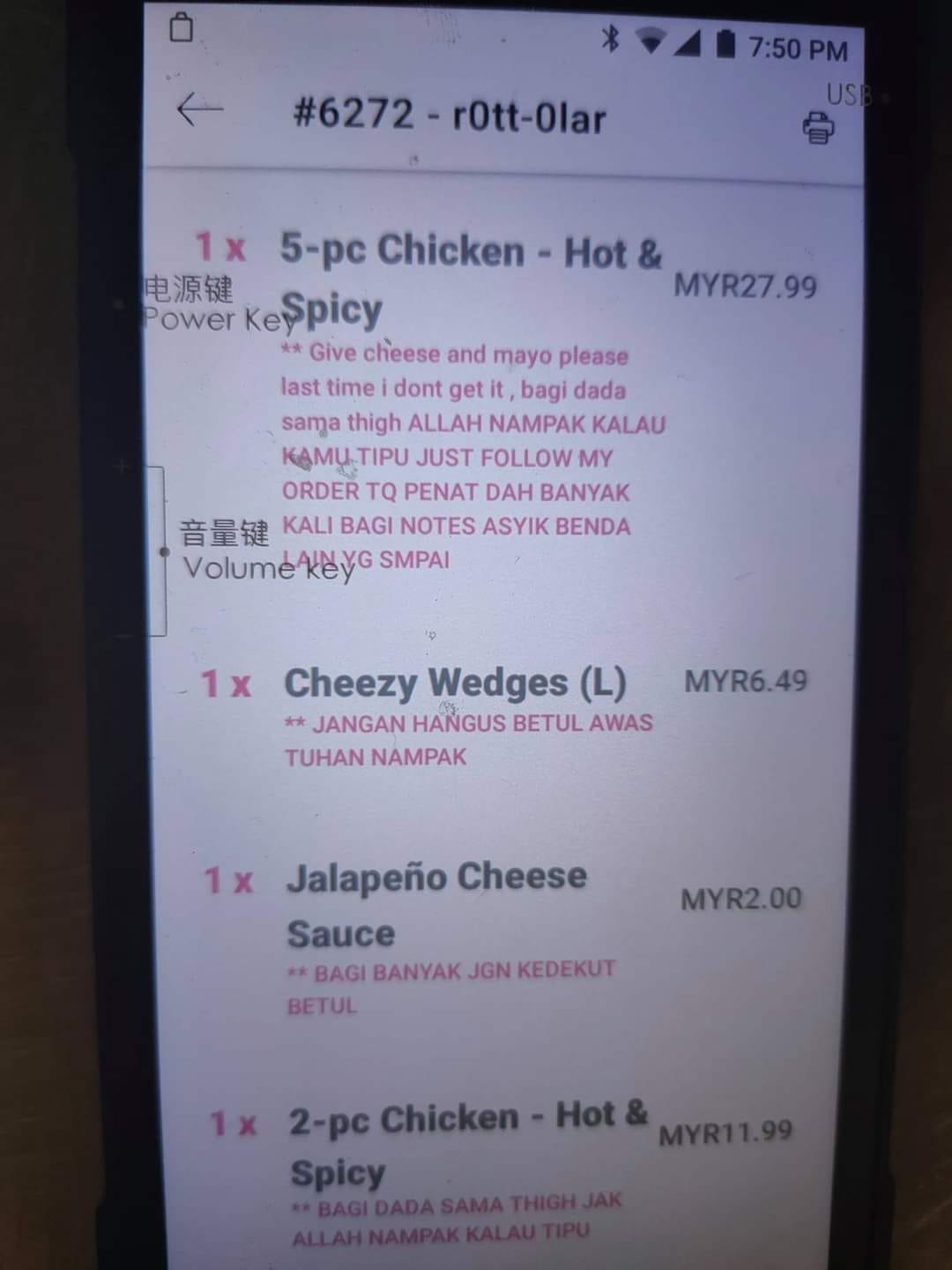 In response, Azyz wrote that he was just a food deliveryman and couldn't fulfil every single request received through the delivery application as each restaurant has its standard operating procedures (SOP).
He also expressed his anger towards the user for using God's name for the sake of strong-arming others to ensure his/her request is met.
At the end of the post, Azyz suggested that the user utilise the add-on options provided in the application.
You can view the full post here.
---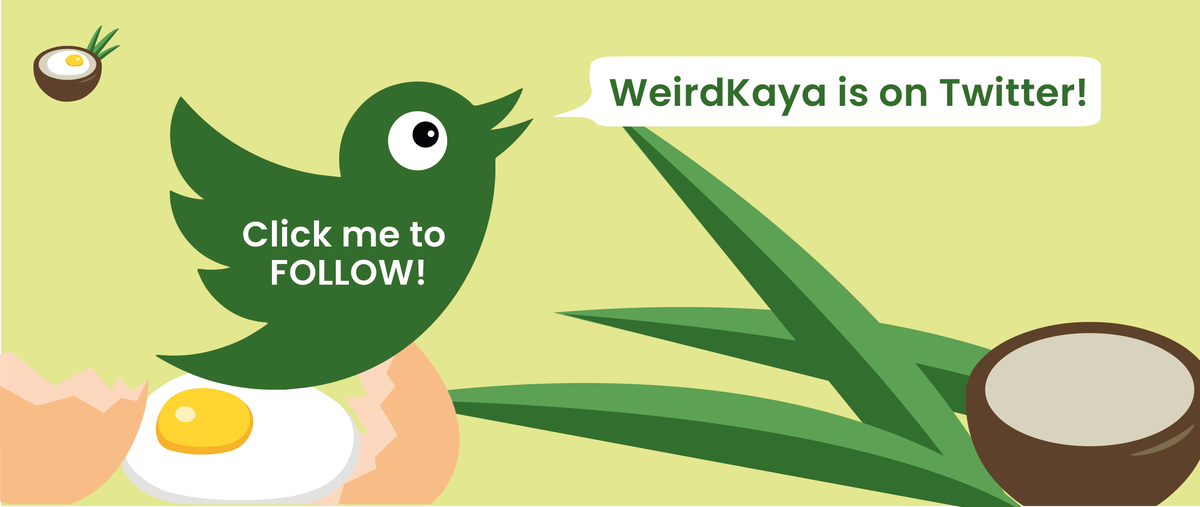 ---

Sources: The Star & Facebook/ Azyz's Ahmad
Editor: Raymond Chen
Proofreader: Sarah Yeoh