PETALING JAYA – If you met an elderly man who has been abandoned by his son, would you tell him the bitter truth or lie instead?
This was a dilemma faced by several people as seen through a heart-rending social experiment by YouTube channel 'Aku Peduli (I Care), where one of its staff pretended to be an elderly father who has been abandoned by his son while capturing real-life reactions of Malaysians.
'Where's my son? What did he write?'
In the video, the actor acting as the father was seen pleading with the public for help after he waited for two hours in vain for his son to return.
He also asked a few members of the public to help him read out a note that his son had left for him as he was suffering from an eye condition called presbyopia. However, some were hesitant to do so after seeing the words written on it:
Sorry Dad. I can't afford to take care of you anymore.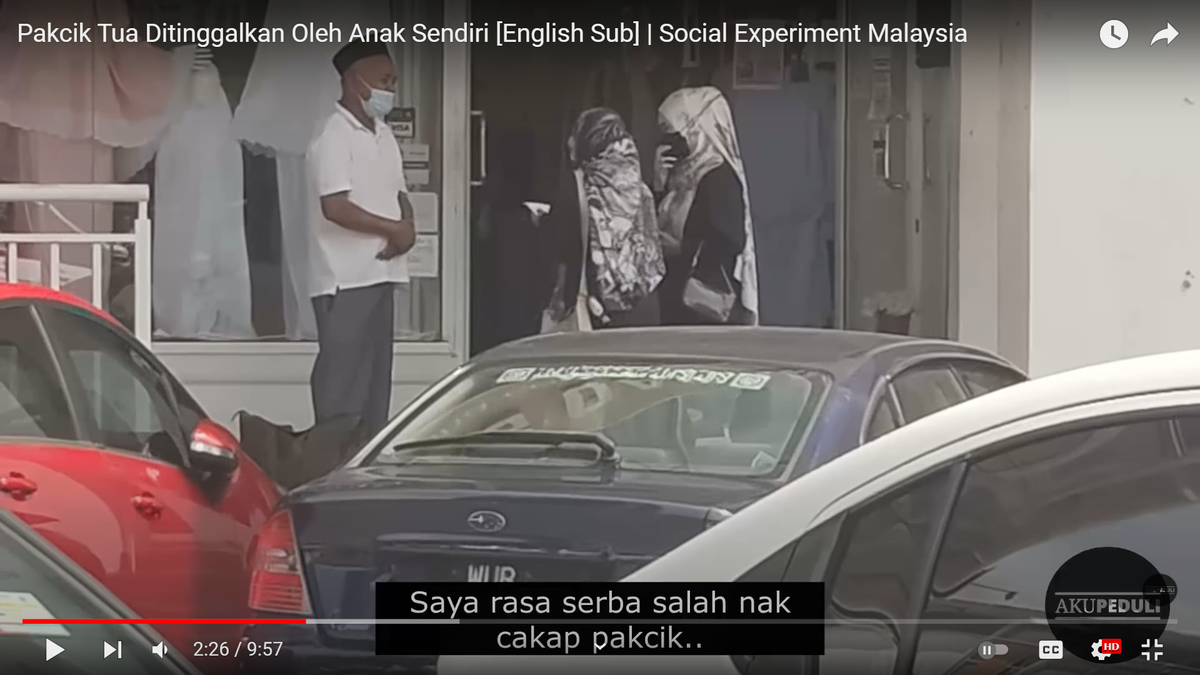 Upon seeing those words, they were left speechless and did not know how to break the news to the elderly man. Some were also seen shedding tears over his plight while others tried to assist him by giving him money and asking him whether he knew the way back home.
Thankfully, the production team later emerged and explained to the kindhearted individuals that it was a social experiment and returned the money to those who had willingly given to the elderly man.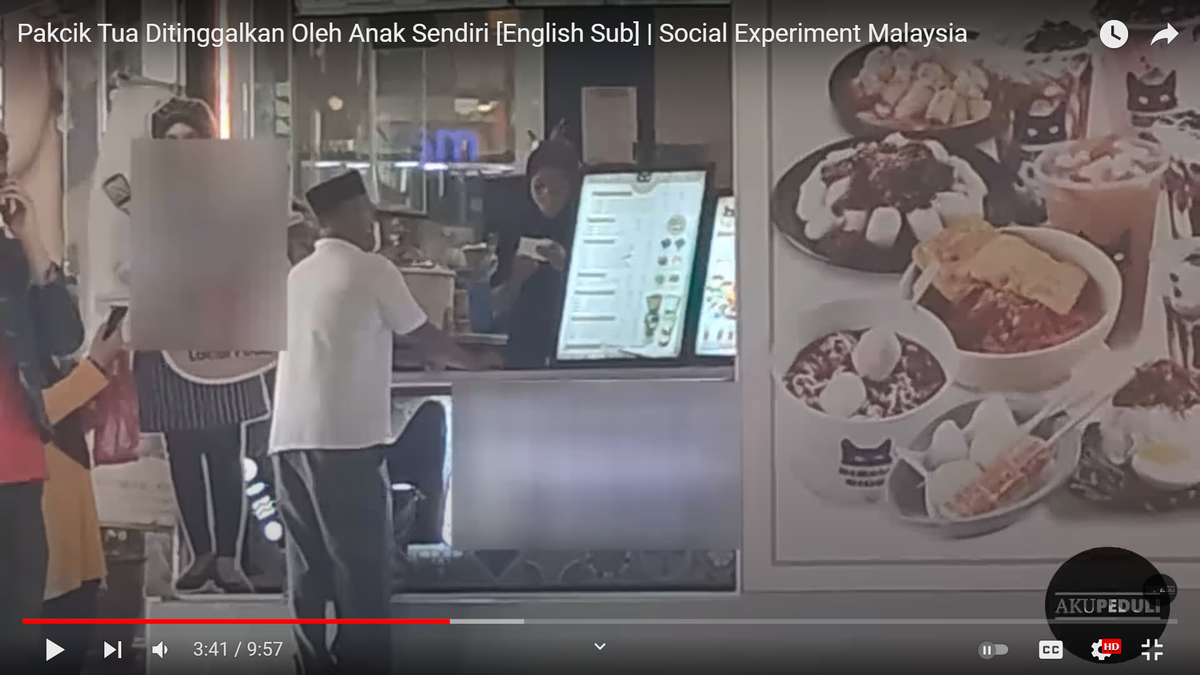 The video has since garnered widespread praise from netizens, who said that such social experiments had shown the compassionate side of Malaysians and commended those who extended help to the elderly man.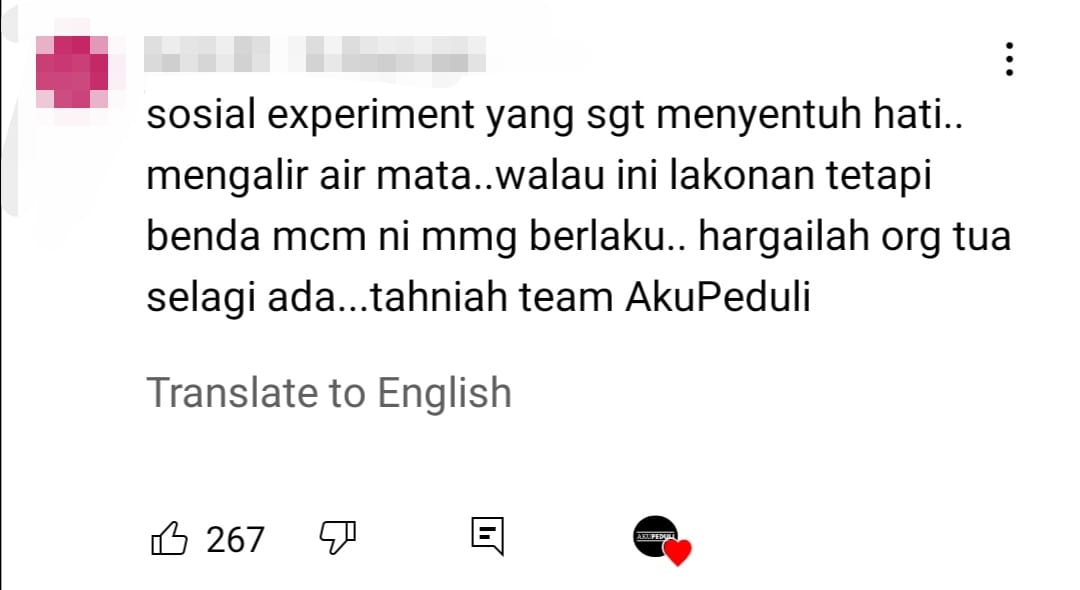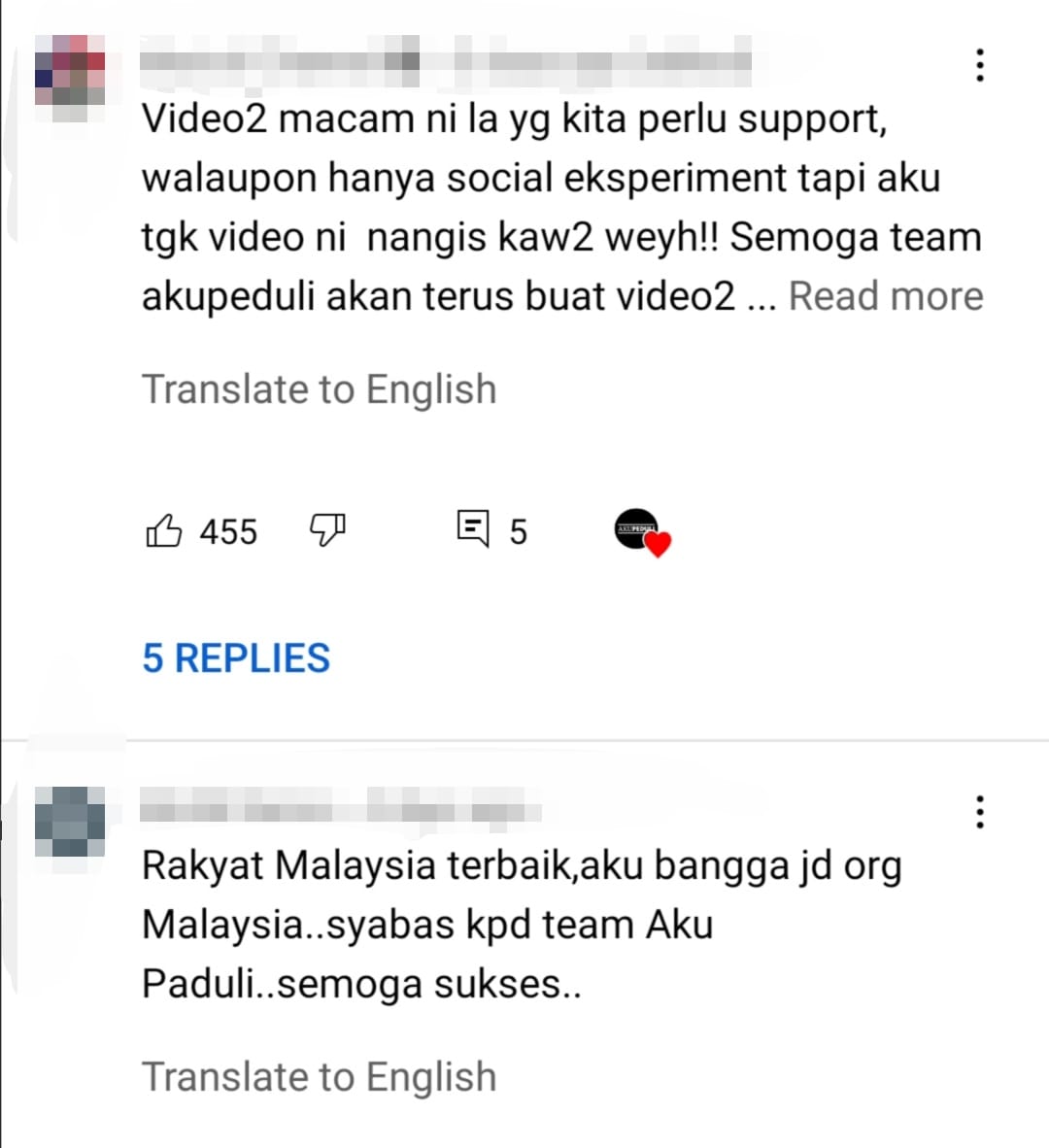 Social experiment or not, let's continue to care for the marginalised and elderly so that we can make better society together!
---

---
READ ALSO: SG Influencer Hits Back At Netizens Who Mocked And Called Her Flat Chest As The "Changi Airport"
Cover image via YouTube/AkuPeduli