SEPANG – Youth and Sports Minister Datuk Seri Ahmad Faizal Azumu has apologised for his remarks where he blamed Malaysian fans for causing the national team to lose to Bahrain during its Asian Cup match last Saturday (June 11).
According to Harian Metro, he said that Malaysia's loss cannot be fully blamed on the players.
"If we want to say that the loss was 100% caused by the players, we as fans actually contribute to them getting distracted.
"If I were at the pitch and many people suddenly cheer out of a sudden, I will lose a bit of my focus," he said during an event at Ipoh, Perak on Monday (June 13).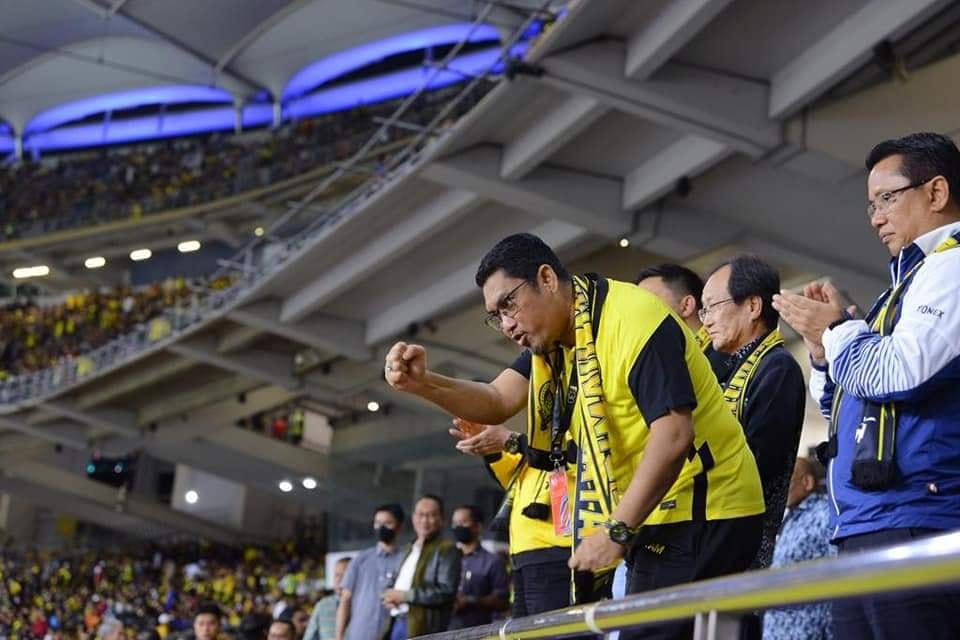 'I was misunderstood'
Ahmad Faizal's statement did not sit well with netizens, who bashed him on social media for his remarks.
Following the backlash, he later came out and apologised, adding that his statement was "misunderstood".
…I feel I need to apologise to all fans. I am also a fan and I think the important thing now is to continue giving undivided support to our team.
Malaysia's hopes to qualifying for the Asian Cup 2023 was severely dented after it lost 1-2 to Bahrain despite scoring the opening goal.
However, the national team came back with newfound vigor and mauled Bangladesh 4-1 yesterday, thus earning their spot in the championships.
During its match against Bahrain, players were forced to have the match at a partially submerged pitch at the Bukit Jalil Stadium, much to the outrage of Malaysians.
Read about it here:
---
It's unrelated to the article but here's our brand-new podcast – Talk Je Lah!
---
Cover image via Facebook/Najib Razak & r/Malaysia