KUALA LUMPUR – At the Domestic Trade and Consumer Affairs Ministry's enforcers parade yesterday (21 July), one of the officer, Nik Mohd Adhar had lost conscious and fainted. Not long after the incident occur, his uncle Abdul Aziz Ya'acob rushed to assist him, reported by New Straits Times.
Bystanders saw that when Abdul Aziz dashed to support his nephew, he lost one of his slippers but continued forward in barefoot to reach him. His nephew collapsed during the ministry's enforcers day celebration in the parade's formation.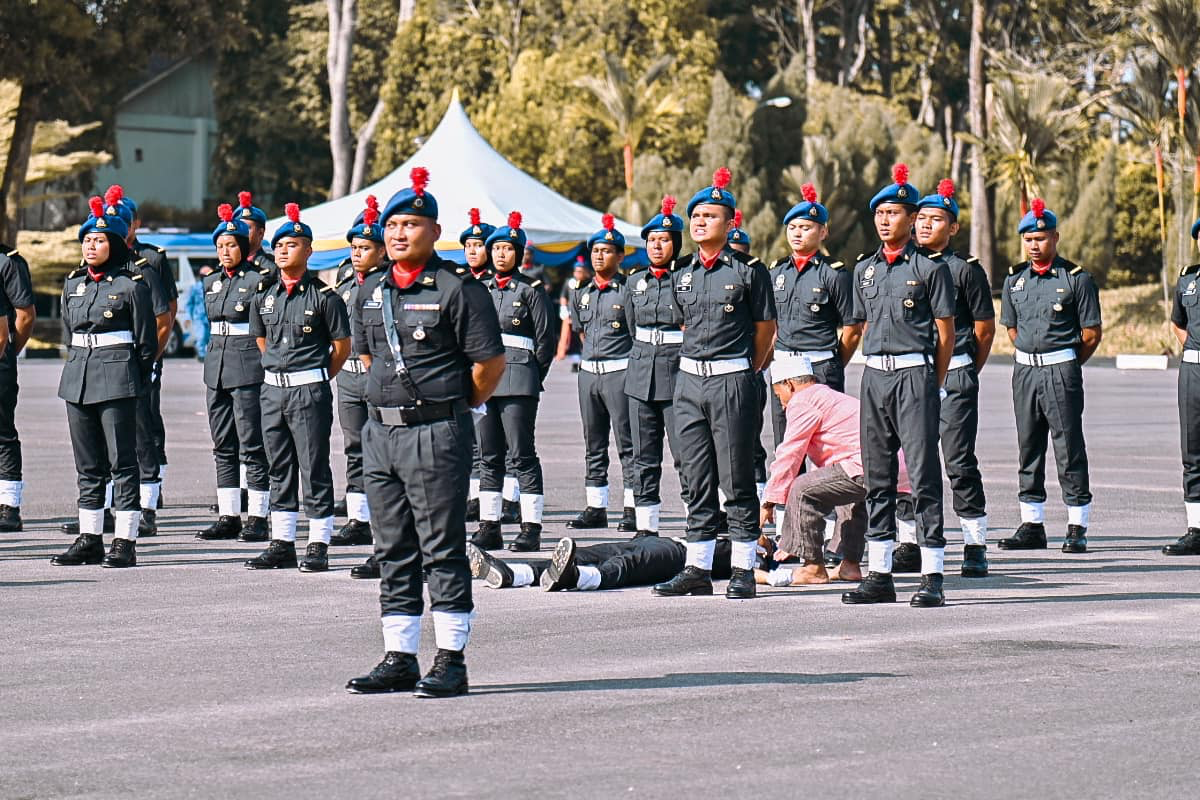 Spectators of the parade are moved and shed tears for the strong bond they share.
"Becoming a 'fortress'"
Domestic Trade and Consumer Affairs Minister Datuk Seri Alexander Nanta Linggi then posted on Facebook praising Abdul's action.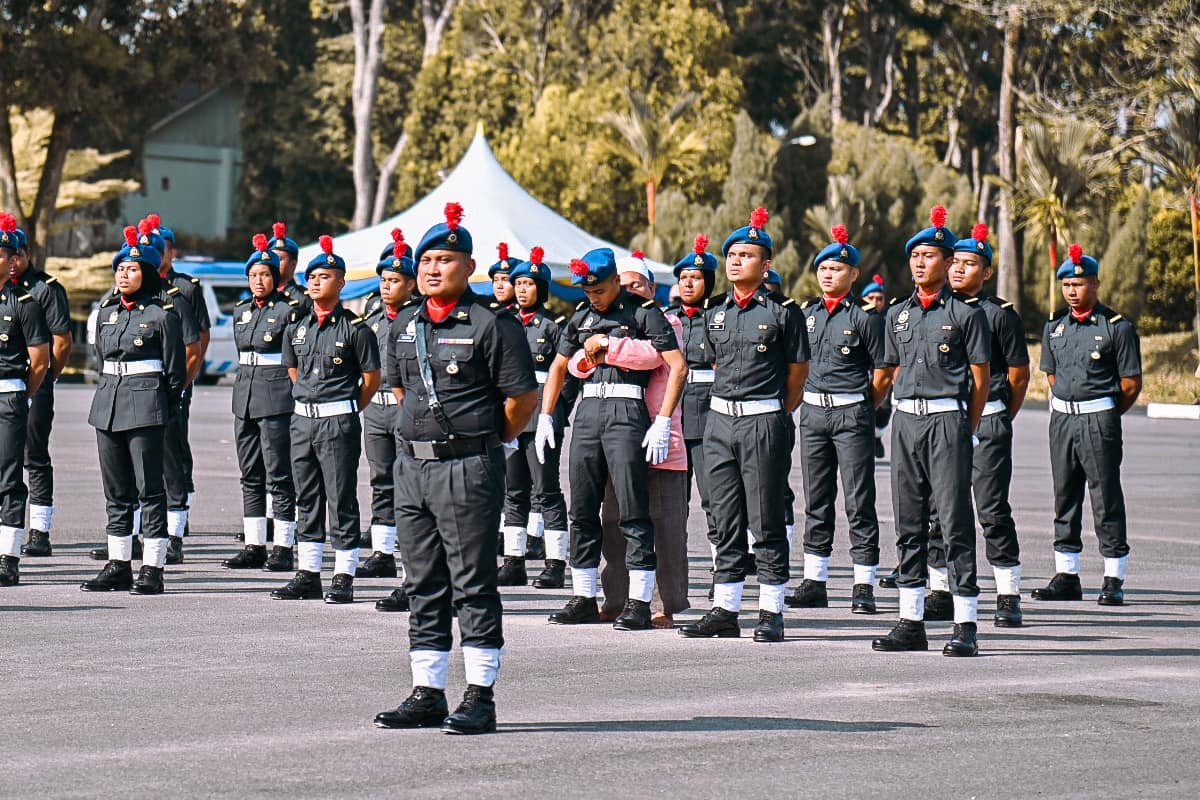 It was moving to see someone more than half a century old becoming a "fortress" to support his nephew.
"To those who still have their fathers, appreciate, love and respect them for as long as they live," Nanta added.
Orphaned In Childhood
Nik Mohamad Adhar Nik Ismail who fainted at the parade, explained further that he think of his uncle Abdul Aziz, who is a taxi driver, like his own father, reported by The Star.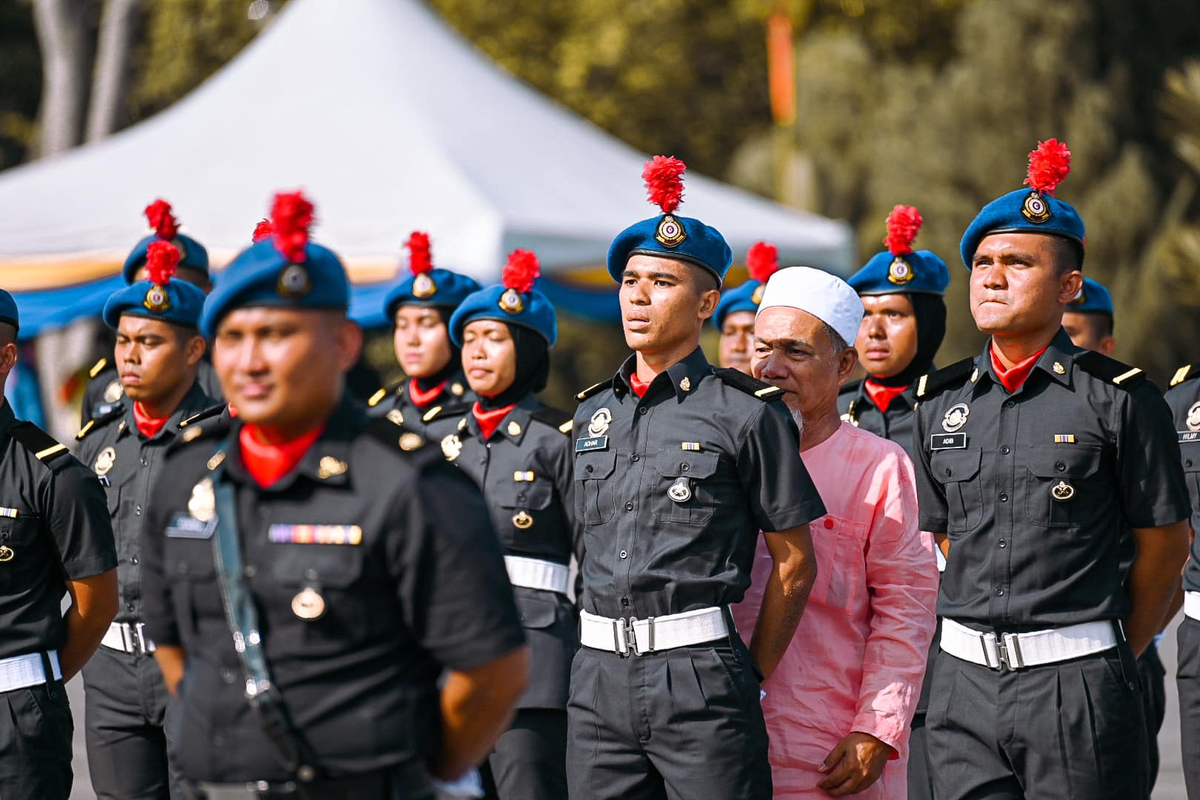 My uncle is 'Abah'.
He then shared that as an orphan, the 60-year-old Abdul Aziz and his wife Rosmawati Ismail, 53, who he refers to as his mother, has taken him under his care since he was three months old.
"They (Abdul Aziz and Rosmawati) treat me like their own," he said, as they have treated him the same as their children along the way.
Nik Mohamad Adhar also said that he fainted at the event as he's feeling unwell then.
Netizens touched by them
A TikTok video of the incident had gone viral, garnering more than 3.1 million views and 13,500 comments.
Netizens were moved by the elderly man saying that they shed tears while watching the video.
"My tears poured from my eyes."
"Although I can't relate to a dad's love in my life, but I cried when I watched this video. His child is fortunate."
Some left emotional comments sharing the sentiments as they had lost their fathers lately.
"My father just passed away this afternoon.. Al fatihah"
Watch the full video here:
Read also:
---

---
Cover Image via Facebook / Alexander Nanta Linggi
Editor: Sarah Yeoh