KUALA LUMPUR – After a two-year hiatus due to the pandemic, Aaliyah Yoong Hanifah has shown that she still got the moves and is out to be the best.
The plucky 18-year-old smashed the national record with a 39.5m jump in the first round after securing a gold medal with a 41.4m jump at the Moomba Masters Championships 2022 yesterday (Mar 10).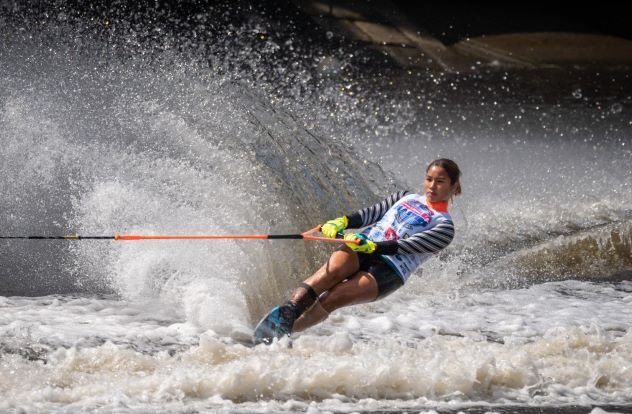 Aaliyah then went on to bag her second gold medal in the 'tricks' category with a total of 6,780 points, besting her opponents Erica Hayes (5,680 points) and Dominga Gonzalez (3,580 points).
However, she had to settle for bronze at the 'slalom' event after trailing behind Australia's Lara Butlin and Milla Hunter Bennett.
Following her triumphant wins, Aaliyah told The Star that the competition was an exhilarating experience for her.
I love competing in the Moomba Masters and it is one of my favorite events in the world.
I definitely love the challenge on the Yarra River and it is huge to get a personal best (PB) in jump in my 10th year here as 41.4m is huge for me.
---

---
In a Facebook post by her father-cum-coach Hanifah Yoong, this new PB tops her previous best of 38.9m achieved at Latrobe three years ago.
With the end of the junior events, Aaliyah will be preparing to compete in the open category where she will look to make her mark as well.
Let's cheer Aaliyah on as she continues to jump her way to more medals!
Read also:
Cover image via The Star.